ACC Football Early Bird Preview: An Outsider's Perspective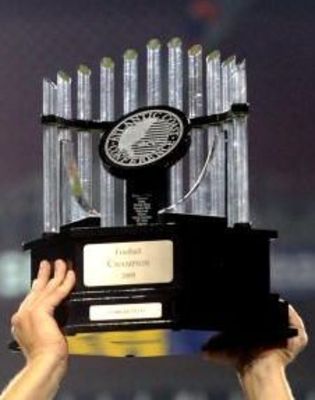 First, let's lay a disclaimer out there. I am not, nor have I ever been, an ACC football fan.
Sure, I may cheer for Duke during basketball season. But in recent football seasons, I cared only about the ACC while watching Tyrod Taylor burn my Cornhuskers on an 80 yard pass. It was an improbable ending to an otherwise defensive game.
However, being a fan of college football in general, I take an interest in other conferences throughout the season.
Last week I posted an article on my own conference, the Big 12. This week, I will be looking at my projections for the ACC, first for the Atlantic, then for the Coastal division.
These are my opinions, backed up by knowledge about what teams lost and gained going from 2009 to 2010. Please feel free to weigh in.
ACC - Atlantic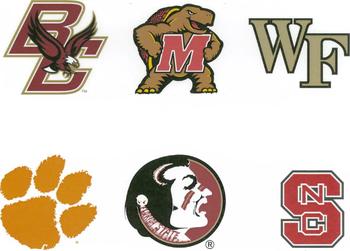 There have been five total conference championship games since the ACC raided the Big East. The ACC became a formidable BCS conference with the addition of Boston College, Miami and Virginia Tech.
Virginia Tech has been a mainstay in the ACC Championship thus far. The Hokies have competed in three of the first five championship games, winning against Boston College in 2007 and 2008.
Georgia Tech is 1-1 in ACC Championship games, coming off a win last season. Wake Forest won in its only championship game appearance, a 9-6 snore-fest against Georgia Tech in '06.
The ACC-Atlantic has gone 2-3 in the five games. They look to narrow the gap this coming season with teams like Clemson, Florida State, and Boston College on the rise.
So who are the players in the ACC-Atlantic this season? Here's what I think.
6. Maryland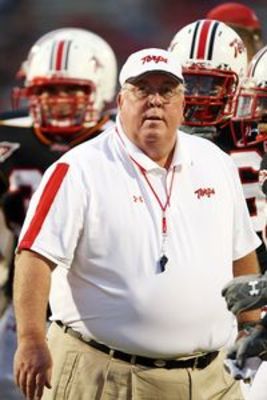 The Terps have fallen on hard times recently. Most of the media is blaming Ralph Friedgen for their fall from grace.
In his first three years at Maryland, Friedgen guided the Terrapins to an ACC Championship, an Orange Bowl appearance, a Top 10 ranking and an overall record of 31-8.
In recent years though, the Terps have fallen from their pedestal, amassing only 35 wins compared to 38 losses in the last six years of his tenure. Friedgen had his worst season as head coach in 2009. The Terps finished 2-10.
While the Terps look to be better this season, they most likely won't be able to claw their way out of the cellar in 2010.
Losing only 9 seniors from a season ago helps, but won't cure the downward trend that seems to have hampered Friedgen's crew in recent years.
The Terps schedule isn't too favorable. Although they might be more experienced, they won't really be more talented.
Surprise has been an ability for Friedgen and his crew in the past. But they would need more than that to make much headway this season.
My take on the Terps for 2010: 3-10 (1-7)
5. Wake Forest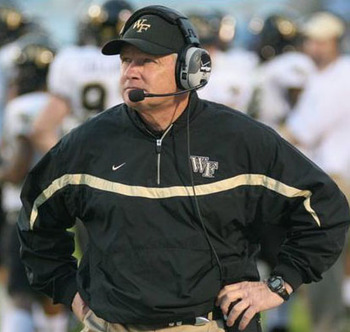 A few years ago, Jim Grobe might have been one of the best coaches in the game. The Demon Deacons were in the Top 25 and thriving under his guidance. Then in 2009, they hit a wall.
Wake fans didn't expect a 5-7 finish in 2009. The outlook doesn't look much better for 2010.
Being one of the smallest universities in the FBS, it is hard to maintain the level of competitiveness to which the bigger schools, like Clemson or Virginia Tech, can attest. Still, with Grobe on the sidelines, they have a chance.
A year ago, this team's roster was loaded with freshman and sophomores. While they most likely will be better this season, their record will not show it for another year.
Sophomore running back Brandon Pendergrass is the player to watch on offense this season. And if the Deacons can get their ground attack going, they could stay in a lot of games. Especially at home.
My take on the Demon Deacons for 2010? 3-10 (2-6)
4. NC State
The NC State Wolfpack have one of their best quarterbacks since Phillip Rivers led the team in the early part of the decade.
New decade. New quarterback.
The addition of Russell Wilson to the Wolfpack made this team better than most initially thought. In spite of only a 5-7 record a year ago, the NC State look to be a formidable opponent in 2010.
They lost only 15 seniors from their 2009 team. And only one of those 15, Jamelle Eugene, had any sort of offensive impact. NC State will be stacked on offense the coming year.
There are questions about the Wolfpack on the defensive side of the ball. More than likely, those questions won't be answered until mid-way through the season. They may or may not finish bowl eligible in 2010, but they sure will put up more of a fight.
My take on the Wolfpack for 2010? 6-6 (2-6)
3. Clemson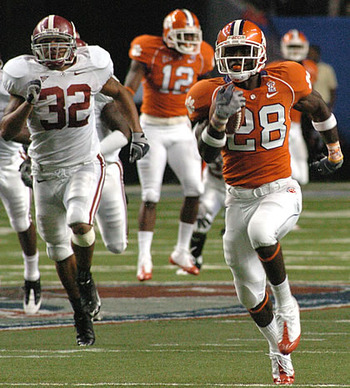 There were times last season when CJ Spiller basically won games by himself, which doesn't bode well for Dabo's Tigers in 2010.
The good news is that sophomore quarterback Kyle Parker will be back to call the signals. But having his safety nets in Jacoby Ford and CJ Spiller gone could significantly hamper the offensive output for this team in 2010.
The good news is that Clemson's stable of receivers will be better and deeper than a year ago. And the offensive line looks more capable to protect the now experienced Parker.
Questions on defense loom large for Clemson, as well. Always thriving on a good defensive output, the Tigers lost five starters from last year. They'll be looking to fill in the gaps where needed.
De'Quan Bowers looks to be a force of the edge for the Tigers, as well as DeAndre McDaniel at safety.
The Tigers could make another run for the ACC title in 2010. But inexperience and lack of depth at the running back and defensive positions might be their undoing.
My take on the Tigers for 2010? 8-5 (4-4)
2. Boston College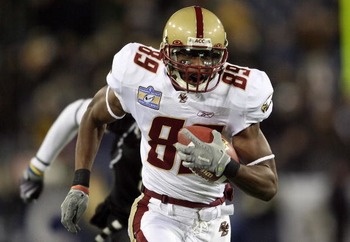 It might seem odd to put a team like Boston College ahead of the normally superior Clemson Tigers for 2010. Especially since the Eagles' starting quarterback graduated in 2009.
However, the schedule breaks just right for Boston College, with seven of its first eight games at home. The Eagles have an opportunity to grow at home over the season before closing with four straight road games.
Dave Shinskie has shown that he is more than able to take the quarterback position full time in 2010. The loss of Josh Haden will hurt. But Montel Harris is ready to take over.
Some might see inexperience on the defensive side of the ball, but a myriad of senior leaders are ready to pull the weight in the first eight games of the season for BC.
Boston College is quietly building under new head coach Frank Spaziano, and will be competing for ACC titles in the years to come.
My take on the Eagles for 2010? 9-3 (5-3)
1. Florida State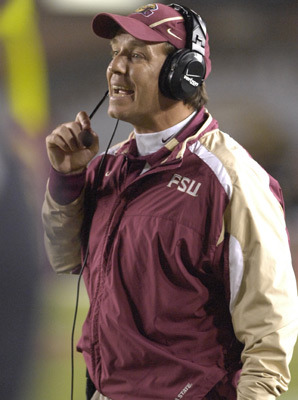 How FSU got rid of Bobby Bowden was a tragedy for the sport of College Football, but not necessarily a tragedy for the Florida State program.
With Jimbo Fisher taking over the head coaching duties in 2010, look for FSU's offense to be even better. Look for their defense to grow up a bit, too.
Fisher couldn't be in a better spot to start coaching.
All eleven starters are returning from a good offense a year ago. Don't forget the name Christian Ponder in your upcoming 2010 College Football fantasy draft.
The defense lost five starters. But from that unit, it may have been more of a help than a hindrance.
For the first time in many years, Florida State actually looks like a viable program.
And in the face of NCAA sanctions, because of a mass student-athlete cheating controversy, 2010 is the year for Fisher to make his own imprint on the program.
FSU has started to receive a foul stigma over years of academic cover-ups.
The Seminoles will be good next season, but have a deadly schedule to start the year against Oklahoma and BYU. If they can get through that schedule unscathed, the ACC will start to look like a cakewalk.
My take on the Seminoles for 2010? 9-3 (6-2)
ACC -Coastal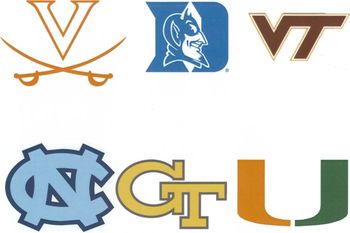 In the first five years of this ACC's existence, only Virginia Tech and Georgia Tech have done anything worth speaking of in the Coastal Division.
Virginia Tech has been in three of the first five ACC championship games, while Georgia Tech represented the Coastal Division in the other two.
Miami and Jacory Harris will try to change that trend this season. But with Josh Nesbitt and Tyrod Taylor back in the mix, it is going to be tough for Miami to make up ground in 2010.
Who will represent the Coastal at the end of the season?
6. Virginia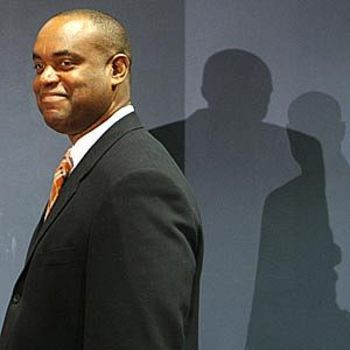 Virginia fans are looking for a turnaround in 2010, and understandably so after a paltry 3-9 season in 2009.
The Al Groh era had its moments of success. But since the expansion of the ACC, Groh went from a 30-21 record in four years with three straight bowl appearances, to 29-32 since 2005, with only one bowl appearance.
Understandably, Virginia's sports department felt the need for a change in the head coaching position.
Enter Mike London, former head coach of the Richmond Spiders. Who, in his only two years as Richmond's head coach, took the program to the postseason twice in FCS (1-AA) and won the championship once with an overall record of 24-5.
But the ACC isn't the CAA, and winning at Virginia is a completely different animal than winning at Richmond.
Ironically enough, his first game as head coach of Virginia will be against his former team, and will be an interesting one to watch.
While London is a good coach, he isn't a magician and won't be able to fix the program in its first year.
My take on the Cavaliers for 2010? 4-8 (1-7)
5. Duke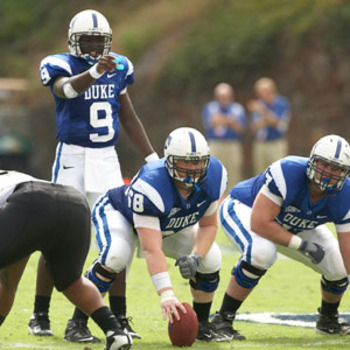 Duke Football: it's odd to say and even more odd to think about success within the program.
Ted Roof and Carl Franks, the previous two coaches at Duke before David Cutcliffe, were a combined 13-90 for the Blue Devils, which makes Cutcliffe's combined record of 9-15 look great.
There is no doubt Cutcliffe has this program treading water. But the question about the Duke program has always been when and if it will sink.
The loss of super quarterback Thaddeus Lewis will hurt Duke in the coming year. The four-year starter at quarterback nearly led Duke to a .500 season in 2009 and now they must start from scratch.
Duke fans and coaches will tell you that Sean Renfree will take the reins in a seamless transition. But we all know that's nearly impossible.
However, with nine returning starters on offense, Duke might not have to rely solely on the arm or legs of the heir apparent at that position.
The running game will be key for the Blue Devils in 2010 as will a totally revamped defense that lost five starters from last year.
My take on the Blue Devils for 2010? 4-8 (2-6)
4. Miami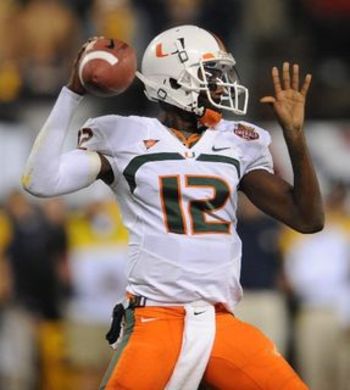 To be honest, the top four in the Coastal region were hard to separate. Most of the top four teams have nearly the same amount of returning starters, and most have similar strengths in their out of conference scheduling.
Therefore, the ratings were determined on defensive ability (from previous years) and winning experience. That being said, it might be foolish to have the Hurricanes this low, but their defense lacked tenacity and ability last season.
Even though they are returning many starters, it seems they do not have the horses to run with teams like Georgia Tech and Virginia Tech in the running game and on defense.
Jacory Harris will be good next year, and once again we may hear talk of a Heisman early on, but in my opinion Randy Shannon is about one year away from taking over the ACC Coastal race.
My take on the Hurricanes for 2010? 9-4 (5-3)
3. North Carolina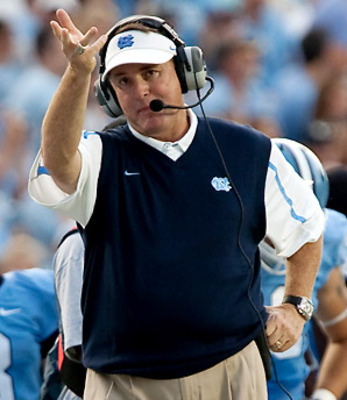 Talk about a turn around.
Butch Davis has taken the Tar Heels from pretenders to contenders in a short span at North Carolina. With ten starters returning on offense, and nine starters returning on a defense that was one of the best in the nation last year, you could be looking at the ACC Champions of 2010.
However, even though their offense is returning most of their starters, it was their offense that couldn't seem to find a rhythm last year.
Hopefully, TJ Yates can start to find his mojo again and the Tar Heels can compete for the crown in 2010.
With games at Miami and at Florida State, however, it might be tough for the team in powder blue to arise victorious at the end of the season.
My take on the Tar Heels for 2010? 9-3 (5-3)
2. Georgia Tech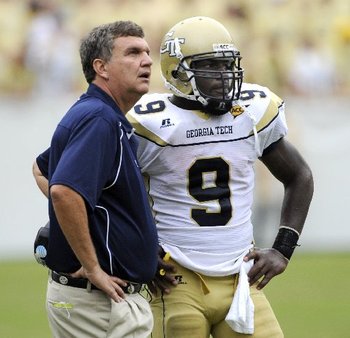 Josh Nesbitt is one of the four returning quarterbacks to look out for in the Coastal Division.
In his senior season though, Nesbitt will have neither Jonathan Dwyer nor Demaryius Thomas to take off the pressure.
Combined with losses on the offensive line, the offense may not be as potent next year as it was last year.
While Paul Johnson has made significant strides in two years, it has still been proven that given enough time to prepare, teams with strong defenses can take the Yellow Jackets apart at the seams.
While the offense is hurting from some key losses, the defense is thriving with depth this season. The lone question is, how good will they be with that depth?
At times we saw lapses in judgment lead to big plays for the opposition last season and we all know that Paul Johnson offenses are built for the shoot out type of game.
My take on the Yellow Jackets for 2010? 10-2 (6-2)
1. Virginia Tech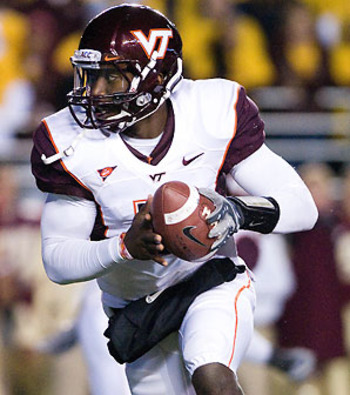 It might seem like a wild shot in the dark to put the Hokies at the top of the list when they have the least experience coming back of all the of the previous three teams.
Only four starters return from a defense that was, well, a typical Hokie defense a year ago. As I recall, similar questions were uttered about the Hokies last season on their way to a 10-3 season a year ago.
That makes me think of the word consistency. so far one of the only teams in the ACC that can add that to their description of their history in the first decade of the 2000's is Virginia Tech.
Hopefully, Tyrod Taylor's play-making ability will return this season, as well as their depth at running back with former freshman sensation Ryan Williams and projected phenom Darren Evans. Now seasoned wide receivers such as Danny Coale and Jarrett Boykin should be able to get down field to improve the passing game of Taylor, too.
The questions on defense are more of, who is going to step up this year instead of how do they replace a player like Jason Worilds.
The Hokies thrive on Beamer Ball and that's more of a state of mind than experience or depth.
The Hokie's defense will be fine next year. As a result, they will most likely go to the ACC Championship game where they will most likely beat the FSU Seminoles.
My take on the Hokies for 2010? 11-1 (7-1)
Keep Reading