5 UFA's I'd Love To See in a Canadiens Jersey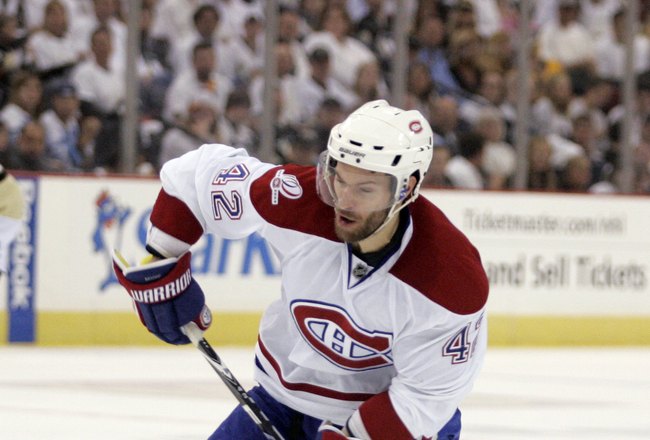 There is a fresh crop off UFA's this off season and while the Habs may be strapped for cash, I thought I would take a look at some players that I think could help push their game to the next level.
For the purposes of this exercise, I am not going to resign Tomas Plekanec. His regular season totals were healthy enough and he was one of the few who didn't get hurt, but his playoff performance was invisible. At a time when most players were wearing their hearts on the sleeves, he was a no show.
I am also keeping Darche, Bergeron and Moore. Please also note that I do not expect to sign everyone listed, it is just a look at some guys that could help out. Obviously, the Kovalchuk's and Marleau's are out of this equation, unless of course the Habs could somehow unload A.Kos or Hamrlik.
I hope you enjoy the list and feel free to share your thoughts.
Mark Recchi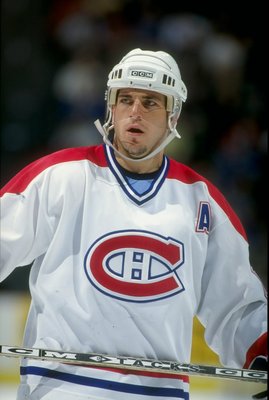 Recchi finished fourth in points for the Bruins this season and looked like a 30-year-old in the playoffs after putting up 10 points in 13 games.
He is the definition of a "role player", except that he contributes offensively as well.
Recchi is also familiar with Montreal and could be picked up on the cheap. He knows what it takes to win and the leadership and experience he provides is almost worth the price tag itself.
Kurtis Foster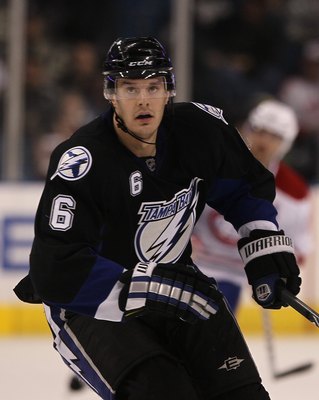 A product of Carp, Ontario, Foster is an all-round good defense man who knows how to put points on the board. This season, he had 42 points, including 26 on the power play for a lowly Tampa Bay team.
He's tough too, the 28-year-old overcame a career threatening leg fracture and was rewarded this season by being nominated for this season's prestigious Bill Masterton Memorial Trophy.
His $800,000 salary will considerably rise, but could be a steal on the free agency market and would no doubt love a chance to be closer to his family.
Alexander Frolov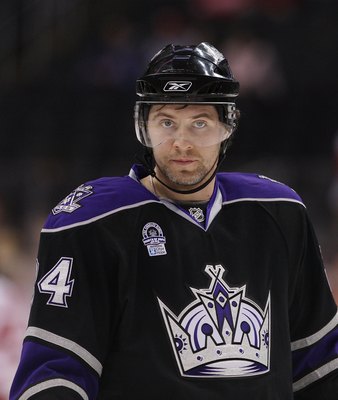 At 27 years of age, Frolov is a like a cheaper version of Tomas Plekanec but with a bigger frame.
Normally, I would tend to stay away from Russian born players, but I think Frolov could benefit from a change of scenery. Also, his stats have declined in each of the past three seasons so there's a chance that he could be had for 2-3 million less than Plekanec.
There is also the option of moving or buying out Andrei Kostitsyn, who in my opinion, has run out of chances in Montreal.
I would classify this as a medium risk, high reward signing.
Dan Hamhuis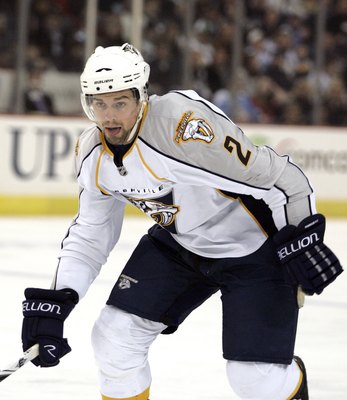 Maybe a little too pricey this off-season, but Hamhuis is a shut down defense man who has also managed 20 points or better in all six of his NHL seasons.
He is big and is not afraid to punish opposing players. Hal Gill and Josh Gorges were outstanding in the playoffs but they still lacked the killer instict needed to instill fear into the forechecking players.
The Canadiens would have to move Hamrlik or buy him out for this to even be considered a possibility.
Saku Koivu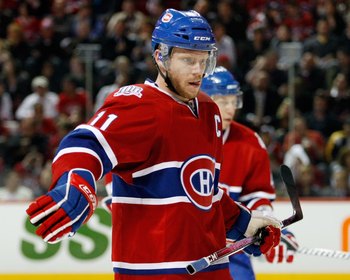 That's Right, I said it! I miss Saku and the heart he brought to the lineup.
It's not just about missing a player that you enjoyed watching. At age 35, Koivu managed to put up another 50 plus point season. In contrast, Andrei Kostitsyn put up just 33 points for the same $3.25 million that Koivu made.
There are a few snags to this signing. For one, Koivu would need to take a pay cut to join the Habs. Secondly, and most important, he would need to forgive the Canadiens organization for the way he was let go.
He may be another undersized player but he's got the heart and skill to help the Habs succeed.
Keep Reading

Montreal Canadiens: Like this team?