World Soccer Nations and Their College Football Equivalents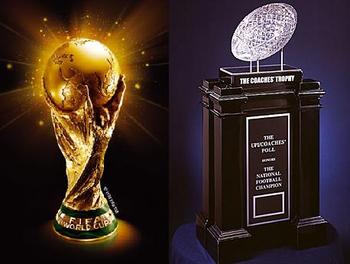 There's more similarities than you might think. Many of the world's most well known national soccer organizations (and their fan bases) have gained identities similar to college football programs in the US. Let's take a look....
USA: Ohio State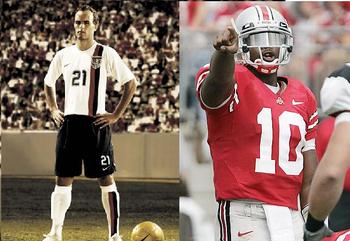 USA: Ohio State- The best of the worst. Constantly telling the whole world how great they are, pointing to achievements that don't mean much to the real elite programs. One of only two teams in their league that really are worth mentioning. Huge numbers of followers who claim to be really serious about their team, when in actuality they don't live and die with its success or failure. Delusions of grandeur. Has made a habit of embarassing themselves against the premier league in the world. When they finally win a championship the response will be "It's about time".
Mexico: Michigan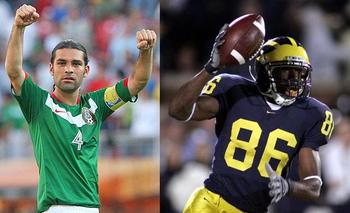 Mexico: Michigan- They play in a gargantuan stadium that only they love. Have gone through phases of being better and worse than their rival in the league. Claim to be more historically relevant than they are. When they do seldomly beat their rival, the rival doesn't mind because after all, they're good at other sports.
Canada: Syracuse

Canada: Syracuse-Has never done anything of major significance, and would rather just stick to another sport than play "football" in a dome that needs to be renovated.
Brasil: Texas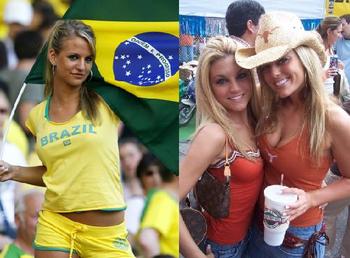 Brazil: Texas- They've been winning forever, they always have incredible athletes, endless amounts of beautiful women, and you'd hate them if they weren't just so fun and cool about it. They like to sport color schemes that no one else wears, wave their recognizable flag all over the place, and take turns with their rival being the clear-cut cream of the crop in their league.
Argentina: Oklahoma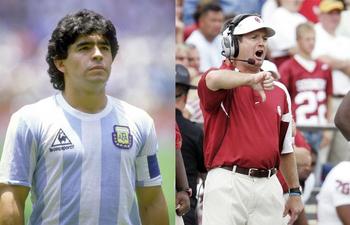 Argentina: Oklahoma- Probably should have more championships than they do. Have been wearing the same exact uniforms forever. Are always a favorite to take home the trophy until they remind us that they're not the greatest at finishing the job. No stranger to some of the most memorable moments in their sport. Have been prone to produce star athletes that develop drug problems after their glory days are over.
Uruguay: Nebraska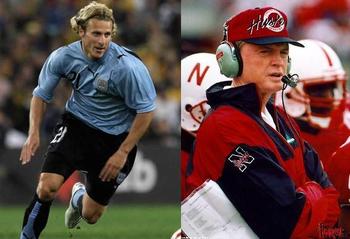 Uruguay: Nebraska- You used to win trophies left and right, what happened? And why do you dress just like your neighbor to the south?
England: Georgia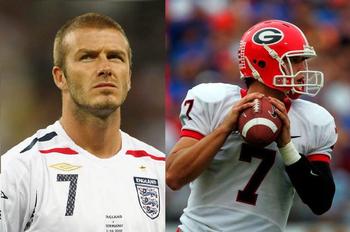 England: Georgia- The epicenter of media coverage in their sport is located here, and they get favorable treatment. Known for wearing that trademark scarlet shade of red, and pulling a fan base that will tell you over and over again about their one championship that they won many moons ago, while the rest of their league is winning them now. They're convinced that the men that play for them are God's gift to their sport as soon as they make one big play. They think their stadium is the most amazing venue around, when in actuality people would rather attend a golf event nearby. Their fans drink more than anyone else, and you'll notice. Singing songs saluting the royal family and arriving at the stadium in dresses, these fan bases may have been convinced "football" has a more formal significance than it does. England flies St. George's cross, and Georgia trots out an English bulldog.
France: Florida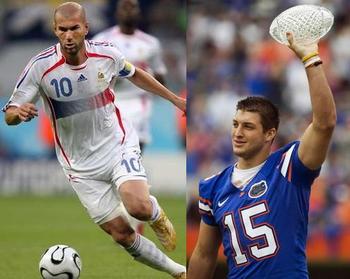 France: Florida- Didn't realize their full potential until the 90s, when they promptly begun filling their trophy case. Had a terrible 2002, but then got back on track. Dress in blue and are best known for their familiar faces with double-initials. You hate them not only because they win, but they're so tacky and people from there are so arrogant about it. When you have to pull for them, it doesn't even feel right. Have a habit of taking physical shots at their rivals in big games, which gets blown out of proportion by the media. You'd like to think they're on their way down right now, but you know they'll always be good.
Italy: Alabama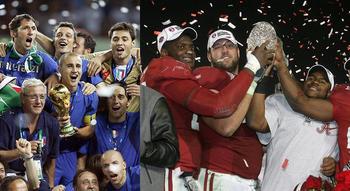 Italy: Alabama- Your grandfather watched them win, your father watched them win, and now you've watched them win. You're not really sure why they randomly refer to themselves by the color they wear. It's all about defense with them, and a lot of trophies. They're the best in their league, and when it looked like everyone had caught up, they won another championship. You'd like to say they cheat or that they just get lucky, but in reality they are just damn good. Their fans are a little too passionate at times, even about the lower levels of the sport.
Switzerland: Vanderbilt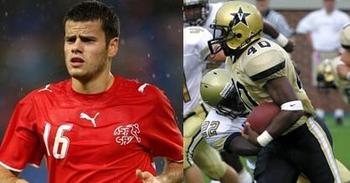 Switzerland: Vanderbilt- Small, smart, nice guys that live in the mountains and try to not make anyone angry. Their names have been associated with military concepts which is confusing for people who never put up a fight.
Turkey: Arkansas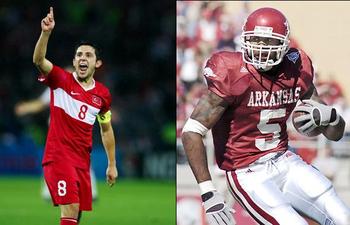 Turkey: Arkansas- Enough talent to get to about 3rd place, and that's as good as it's going to get. Should probably compete in a different league, but they don't. Can't decide on a shade of red that they like the most. Religious and not afraid to show it. It's hard to think about either of them without wanting to fire up the grill.
Holland: Tennessee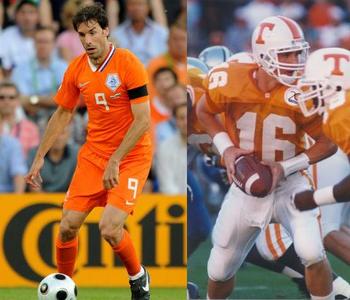 Holland: Tennessee- Despite their red, white, and blue flag, they somehow decided to wear way too much orange. From time to time, they'll get confused and think that black is one of their colors also. Always seem to play the role of underachiever. Some of their most famous players are tall guys that look like horses.
Germany: LSU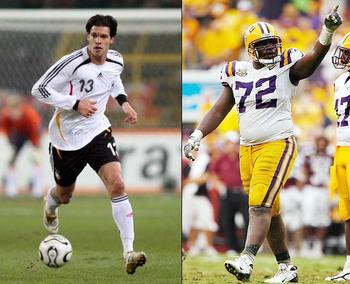 Germany: LSU- The biggest guys on the block, and the heaviest drinkers second to you know who. They prefer to wear their white uniform as much as possible, and avoid the alternate. Whenever they're hosting the big event, everyone makes the trip. Always producing great athletes, and always in the mix to take home the trophy. They come from communities that history has not been kind to.
Ireland: Auburn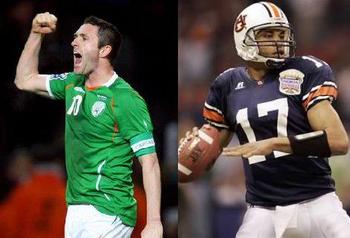 Ireland: Auburn- They've had a friendly rivalry with their neighbor to the east for what seems like 100 years, and it's hard to get out of their shadow. They've been on the end of unfairness too many times. There's no doubt who their best player of all time is. Have trouble containing internal conflicts. You'd like to tell them they could just win at a different sport, but you don't want to lie to them.
Sweden: Kentucky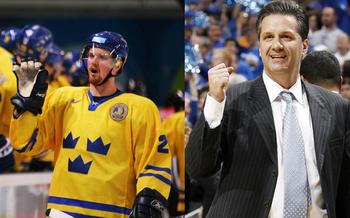 Sweden: Kentucky- Should probably just stick to indoor sports, beautiful women, greasy food, log cabins, and "triple crowns".
Portugal: South Carolina

Portugal: South Carolina- They're cocky, but that's just who they are. Like to hire coaches who have already won trophies with superior programs. One of the smaller programs in their league, but can go toe-to-toe with anyone. You don't mind seeing them win, but they'll never really go all the way. Their players make a bigger splash when they're getting paid.
Spain: Ole Miss

Spain: Ole Miss- Always finding new ways to make red and blue look bad together. Should have cashed in with more wins back in the day before everyone else got better. Have some of the more laid back fans in the league who are just happy to be at the game.
Denmark: Mississippi State

Denmark: Mississippi State- Yeah, I know, I know, you played us close that one time. Can you just bring me one of those desserts that's named after you?
Keep Reading