LeBron James Free Agency Rumors: What's Fact and What's Fiction?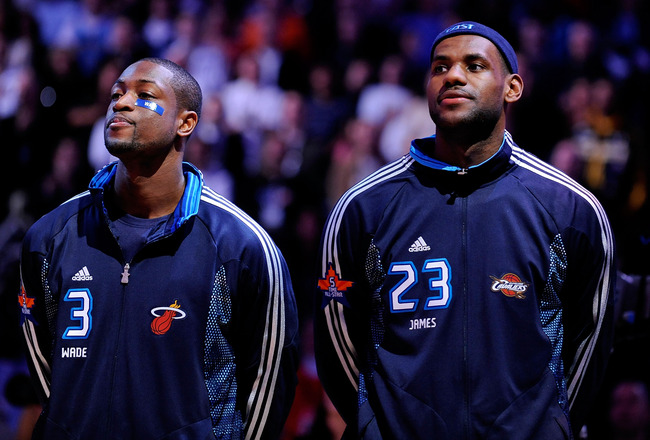 When the best basketball player on the planet is a free agent, there is going to be speculation as to where he will end up. It cannot be stated enough: Where LeBron signs his next contract will impact the NBA's power balance for years to come.
Owners know this. Players know this. Fans know this.
With everyone trying to get a piece of the King, there are plenty of both wacky and seemingly realistic stories regarding James' free agency. Of those, I've compiled the top five (in no particular order) biggest LeBron free agency rumors.
Let the games begin.
The LeBron James and John Calipari Package Deal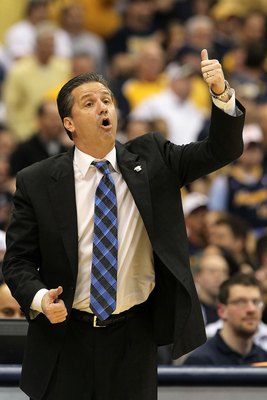 Could college basketball's premiere one-and-done coach team up with James, who skipped college altogether? That's what sources such as the Chicago Tribune reported about a week ago.
Teams including the Chicago Bulls, New Jersey Nets, and Los Angeles Clippers are potential possibilities for the duo since all three squads have coaching vacancies and salary cap room.
While there may be some truth to James signing with one of these three teams, I sincerely doubt Calipari will be a part of the deal. Coach Cal just signed a monster recruiting class at Kentucky, so it appears he still has vested interest there.
Besides, many great college coaches have learned they can't duplicate their success in the pros (Rick Pitino) because it's a completely different game.
But one can never be entirely sure with Calipari. After all, he didn't exactly have a hard time bolting out of Memphis as soon as Kentucky came knocking.

Verdict: Fiction

King James and D-Wade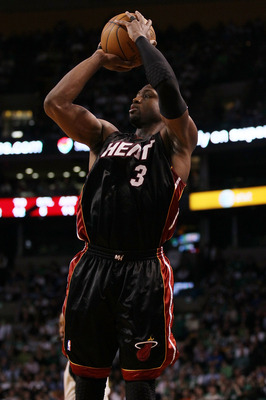 Could King James and Flash possibly team up? According to Wade himself, the answer is yes.
The New York Post reported that Wade made these comments:
"A lot of times in this league, players usually wind up going where they can get the most money. We're both blessed within that area. We've made a lot of money. So we wanted to base our decision on two things, the organization and the ability to win a title. And that's what we'll do. When the season is over, we plan to sit down and talk about it."
The fact that the two superstars have actually talked about the idea of putting money aside and focusing on winning championships is definitely intriguing. But could they put aside their egos?
James is known for his unselfish play, but who takes the last shot in crunch time? Could either one live in the others shadow?
This rumor is certainly enticing and has credibility because of what Wade himself said, but I'm not so sure they can fully agree on where to play and who is calling the shots.

Verdict: Fiction

Jay-Z Luring LeBron to the Nets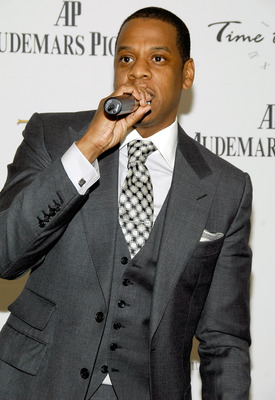 There is no doubting the influence of rapper Jay-Z, but can he change professional basketball the way he changed music?
According to Cleveland.com, Jay-Z has more sway with King James than most people think, and the Cavs should definitely be worried about him luring LeBron out of Cleveland.
The fact that James and Jay-Z are good friends could definitely influence the way the King's free agency plays out. Plus, the Nets have a new (and unfathomably rich) owner in Russian billionaire Mikhail Prokhorov, so money isn't an issue.
But LeBron values championships more than rubbing elbows with rap moguls and Russian billionaires, so unless the Nets show him that they are serious about contending, I wouldn't call this a done deal just yet.

Verdict: Fiction

A Phil Jackson and No. 23 Reunion?
A Phil Jackson and No. 23 tandem? Déjà vu, anyone?
ESPN and various other media outlets reported the two could wind up together in the Windy City.
Chicago has everything in place for James and Jackson: a coaching vacancy, great talent, and a massive media market. All of these are viable reasons why the two could end up in the Windy City. And the possibility of coaching arguably the best player since Michael Jordan has to have Phil considering the job.
But would Jackson be willing to leave Kobe and the L.A. atmosphere? After all, he has accomplished everything there is in professional basketball in both L.A. and Chicago, so why would be go back? Jackson has repeatedly said no one can possibly stack up to Jordan, so maybe he isn't interested in coaching King James.

Verdict: Fiction

The LeBron James and Chris Bosh Tandem
Could James and Bosh return the New York Knicks to their former glory?
According to the New York Daily News, James would "definitely love to play with Chris Bosh." And with the Knicks having enough cap space to give both All-Stars maximum contracts worth up to $20 million a year, there is no doubt the team will pursue them.
The possibility of James and Bosh starting alongside each other is certainly tantalizing, as well as reasonably realistic. New York provides them with massive media exposure, money, and a rabid fan base.
Two players of their caliber could propel the Knicks from the laughingstock of the league to instant contenders.
But there is still the question of whether a team can win with just two superstars. Basically every championship team has had great supporting players, and the Knicks just don't have much of that. Plus, they wouldn't have much money to spend on acquiring any if James and Bosh get maximum contracts.

Verdict: Fact

What to believe?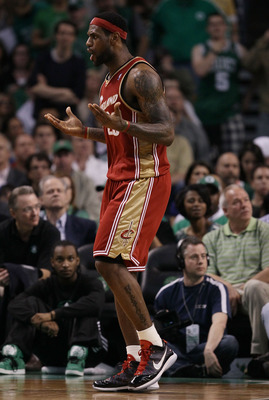 With so many rumors flying around, it's hard to believe what you hear.
People are giving too much weight to Jay-Z's friendship with LeBron overhyping a Phil and James duo, and bordering on absurdity with the pairing of Coach Cal and King James.
The Knicks with James and Bosh present the most realistic possibility because they have the money and are looking for a big man to complement the King. Because of that, I don't see LeBron and D-Wade as teammates in the future, either.
Keep Reading