2010 FIFA World Cup: Ten Footballers' WAGs You Should Know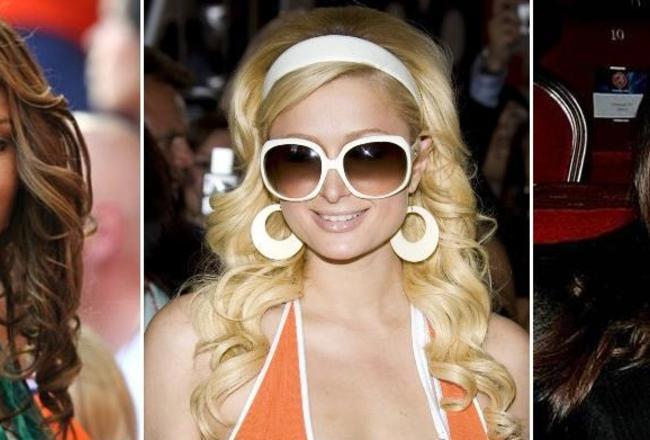 As the 2010 FIFA World Cup tournament draws closer, it's time for us to learn about the top 10 wives and girlfriends of some of the glamorous stars that will play in South Africa. The list doesn't include players from England's national football team as reports claim that English WAGs will not be allowed to accompany their partners during the competition.
Of course, Cristiano Ronaldo's name hasn't been omitted. There has also been room for daddies like Kaka, Drogba, and Fernando Torres. So when we talk about these stylish players' WAGs, names such as Carolina Celico, Olalla, or even Paris Hilton will definitely pop up.
As for Kim Kardashian...well, forget her! She is no longer in the world of football according to reports, after Cristiano Ronaldo dumped her.
So let's meet the wives and girlfriends of fashionable or popular football players. Check them all out!
Cristiano Ronaldo And His Supposed Current Girlfriend Paris Hilton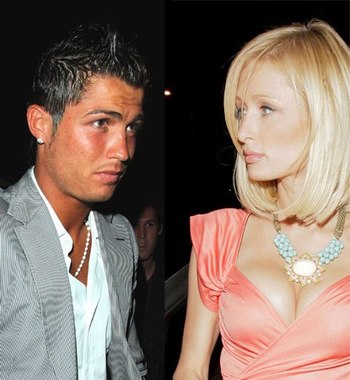 Who raised their eyebrows when I mentioned Paris Hilton's name? Which other football star but Cristiano Ronaldo would be her partner? Rumors suggest that the American lady and the Portuguese playmaker keep in touch through text messages and occasional visits.
We might see Paris Hilton in South Africa during the World Cup so it will be important to know who she is really.
1. Paris Hilton, an Entertainment personality
She has tried everything, she is in everything. The 29-year-old superstar is an actress, fashion designer, a medal, a socialite, a media personality, an heiress, and she's also an author. Paris Hilton has appeared in television series The Simple Life.
She is best known for her role in House of Wax, a horror movie which hit the screens in 2005. She has sang and recorded one album entitled Paris which sold 2.3 million copies. Don't forget, Paris is the great-granddaughter of the founder of Hilton Hotels, Conrad Hilton.
The list of her achievements as an entertainer goes on and on...this information just describes Paris Hilton briefly.
Cristiano Ronaldo and His Supposed Current Girlfriend Paris Hilton: Part Two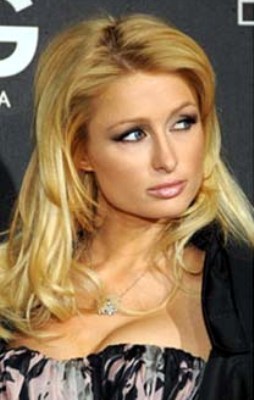 2) Paris Hilton's Dating Issues
Paris Hilton is not married. She used to have a relationship with former Backstreet Boy, Nick Carter, as well as two Greek shipping heirs, Paris Latsis in 2005 and then Stavros Niarchos with whom she split in 2006.
At 27-years-old, Paris Hilton finally decided to settle for marriage; however, she couldn't tie the knot with either Good Charlotte guitarist Benji Madden or with The Hills star Doug Reinhardt. Rumors suggest that Paris Hilton is now Cristiano Ronaldo's girlfriend.
Some even claimed that Paris was in Spain on the last day of La Liga, and that Cristiano Ronaldo was distracted by her presence during Real Madrid's game with Malaga. Anyways, the American lady could take part in the football fiesta this summer in support of her supposed boyfriend, Cristiano Ronaldo.
Didier Drogba's Shy Wife, Alla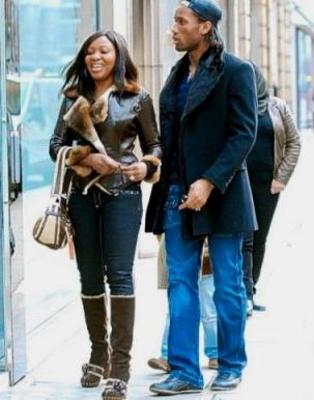 No one has ever had the opportunity to get to know her that well, because she is actually very, very shy! Looking at her picture, would you believe that she is a mum of four kids?
Personal info:
Alla is a Malian of Muslim faith. She is the daughter of a Mali football player and the niece of Amadou Toumani Toure, Mali's president. She gave birth to her first son Isaac in 1999 in France.
She has three boys and one daughter with Didier Drogba. Kieran is the name of her fourth son who was born earlier this month. She is widely regarded as a charming woman and people wonder why she hides from the spotlight.
Hopefully, interested people will see more of her when Cote d'Ivoire battle it out in South Africa.
Fernando Torres' Wife, Olalla Dominguez Liste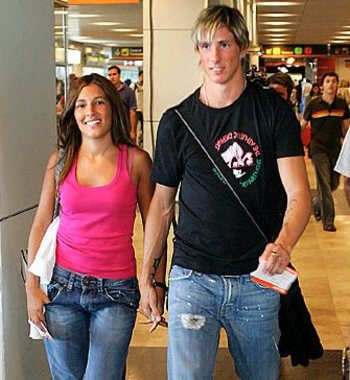 At last, Olalla became Fernando Toress wife! She was actually his girlfriend between 2001 and May 2009. Olalla is the 25-year-old mother of Torres' only child, Nora.
She loves "looking good" and always made sure to be fashionable, even during her pregnancy. The picture here is one of many which shows the couple walking hand-in-hand.
If you don't know Olalla well but see a brunette beside Fernando Torres, tell yourself it's her!
Robinho's Love, Vivian Guglielmetti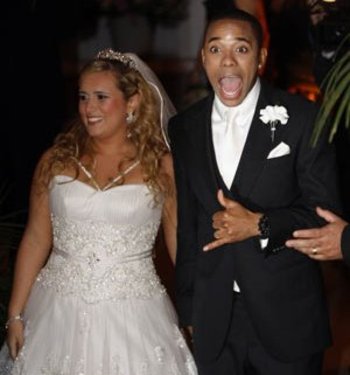 Here is Vivian Guglielmetti. She might not be many people's type because of her weight.
Either way, she had been Robinho's girlfriend for 11 years before marrying him in July 2009. Vivian Guglielmetti is also a mum. She gave birth to Robson Junior in December 2007 and the pair is expected to cheer on Robinho during the 2010 World Cup tournament in South Africa.
Vivian should be proud to have a husband like Robinho who, despite his off-the-pitch controversies, honors their son in every goal celebration by sucking his thumb.
Kaka's Only Sweetheart, Caroline Celico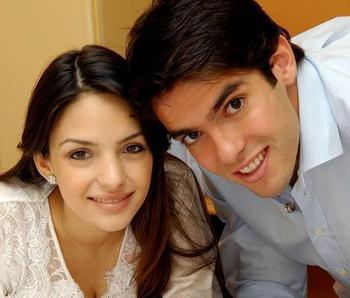 Kaka is a passionate follower of Christ who isn't ashamed of proving his Evangelical faith to the whole world. For this reason, and for my own sake, I decided not to reveal a hot picture of his wife Caroline Celico, who is a model.
Other Evangelical brothers who may stop by this page may not want to be tempted by Caroline's body dressed in a bikini (some irony there). Well, Caroline Celico is Kaka's childhood sweetheart and wife.
She and Kaka have one kid, a boy named Lucas Celico Leite who will turn two one day before the start of the 2010 World Cup.
Victor Valdes' Girlfriend, Yolanda Cardona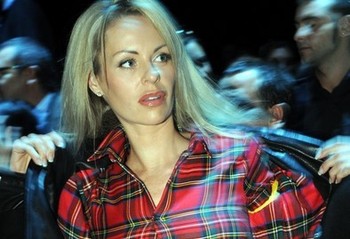 The model might catch the attention of most male fans in South Africa due to her alluring physical look. Many may bet that Yolanda Cardona is not a mother like the other women on this list.
But they'd be wrong. Yolanda Cardona is a mother despite only being Victor Valdes' girlfriend; she just doesn't hold the title of "wife."
Xabi Alonso's Wife, Nagore Aranburu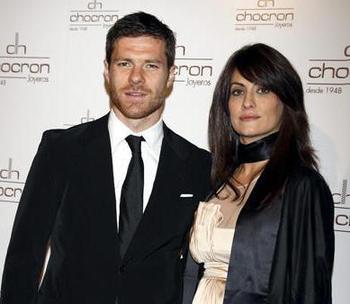 Here is a lucky woman who benefits from her husband's seriousness for family issues over his football. Meet Nagore Aranburu, Xabi Alonso's wife and mother of the couple's two kids, Jontxu and Ane.
She is the reason Xabi Alonso reportedly had a rift with his former boss, Rafael Benitez, after the player decided to skip Liverpool's game against Inter to be with his wife at the hospital as she gave birth to their first child.
Robin Van Persie's Wife, Bouchra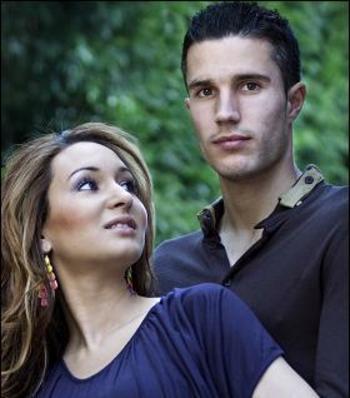 She is cute and looks young despite her status as a mother of two kids, Shaqueel and Dina, a boy and a girl respectively.
Bouchra is Moroccan-Dutch. So, while she will be cheering for Holland, she might have some love for African teams.
Iker Casillas' girlfriend Eva Gonzalez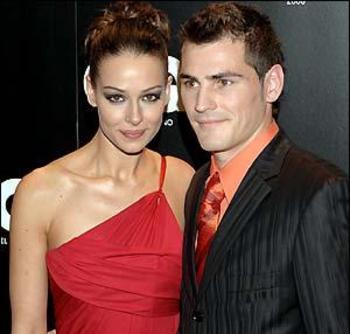 Do you remember the beauty queen that represented Spain at the Miss Universe 2003 pageant?
Her name is Eva Gonzalez and she is Iker Casillas' current girlfriend. The Miss España 2003 is a model and the jewel of many photographs for fashion magazines.
Will she steal the spotlight with her glamor during the 2010 World Cup?
Rafael Van der Vaart's Wife, Sylvie Francoise Van der Vaart.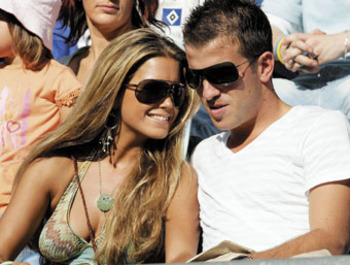 I couldn't omit Sylvie Françoise Van der Vaart. The Dutch model is renowned for her beauty in Europe.
No wonder journalists portray Sylvie and Rafael Van der Vaart as the new Beckham's. Although the couple put comparisons to bed as they "live normal lives," Sylvie and Rafael are still adored for their looks.
In fact, isn't Sylvie the prettiest woman among all those mentioned?
10 Footballers' Wives and Girlfriends You Should Know - Ask or Reject

That's all we have time for today. We met Paris Hilton, Alla Drogba, Olalla Dominguez Liste, Vivian Guglielmetti, Carolina Celico, Nagore Aranburu, Bouchra Van Persie, Eva Gonzalez, and Sylvie Francoise Van der Vaart.
If you appreciated meeting the footballers' wives and girlfriends, kindly press on the "Like" button to this article. In this case, it will also mean that you are asking for a continuation of this article.
Keep Reading