Hot and Cold: Five Reasons Why Jerry Manuel May Be Off the Hot Seat
The New York Mets have been perhaps the most volatile team so far this season.
They have shown flashes of World Series quality baseball, by winning eight games in a row in April, and have struggled miserably at other times, losing nine of 11 games in mid-may.
As much as the Mets season has been a roller coaster ride, the hype surrounding Jerry Manuel has been just as crazy.
When the team has been playing badly, Manuel has received a lot of criticism and a lot of Mets fans have been calling for his firing.
This week, Jerry Manuel made a strong case for why he should continue to be manager—the team is starting to come into shape and has momentum leading into their series with the Philadelphia Phillies.
Jason Bay Is Starting To Live Up to His Expectations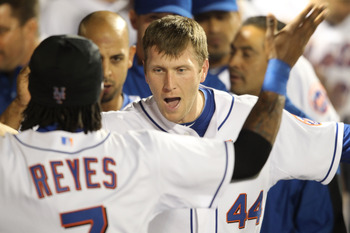 At the end of April, many Mets fans were getting very frustrated with Jason Bay's performance.
Bay was batting a measly .265 with one home run and eight RBI. The team needed Bay to get hot to provide some much needed power, but he wouldn't do so until the middle of May.
Over the last ten days, Jason Bay played his best baseball of the season. Bay has batted .447 over his past 10 games, elevating his average from .264 to .307. In addition, Bay had a two HR spectacle against the Yankees on Sunday.
If Bay continues to get clutch hits, the Mets will have a shot of reaching the playoffs for the first time since 2006.
Jose Reyes Finally Looks Healthy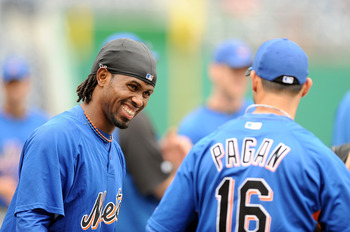 When Jose Reyes returned to the Mets from his thyroid injury, he was not the same player.
Jose struggled at the plate and his ability to steal bases was greatly diminished. A healthy Jose Reyes would be able to extend long singles into extra base hits, but Reyes has just not been himself this season.
Reyes brings a great deal of energy and enthusiasm to the New York Mets. He is a positive force in the clubhouse and fans can truly see his love for the game.
Jerry Manuel has struggled finding a good spot for Reyes in the lineup, but last week made the decision to put Reyes in the best spot for his skill set—leading off.
Since Reyes has assumed the lead-off spot for the Mets, he has been batting .315. Prior to the switch, Reyes was batting near .220.
If Reyes continues his recent performance, the Mets should be able to win more games, and Manuel will be in good shape to keep his job.
R.A. Dickey and Hisanori Takahashi Have Emerged As Solid Starters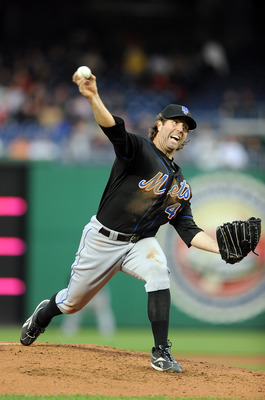 Over the last week, the Mets pitching staff suffered two major blows—John Maine and John Niese were both put on the 15 Day DL. Before their injuries, both Maine and Niese had been pitching well.
With the Mets sitting in last place in the NL East, many thought this would be the demise of the team. Instead, Dickey and Takahasi both pitched great games. Dickey gave up two runs in six innings and Takahasi allowed no runs and five hits.
The Mets lost both games Dickey and Takahasi played in, but considering the circumstances, these two pitchers showed glimmers of hope.
Their real test will be this week during the team's series against the division leading Phillies.
Jerry Manuel Made the Right Move Pulling John Maine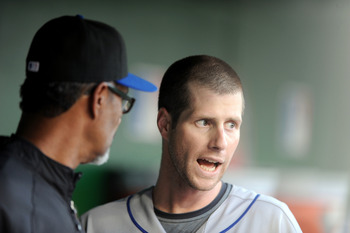 Last week, Jerry Manuel pulled John Maine from his Thursday start against the Washington Nationals after only five pitches.
At the time, no one knew why Maine was pulled out of the game and Maine was not happy about Manuel's decision.
Later, word broke that John Maine had Rotator Cuff Tendinitis and was placed on the fifteen day disabled list.
By pulling Maine, Jerry Manuel showed the rest of the team he would not tolerate anything lower than 100 percent effort (none of Maine's pitches broke 85 MPH).
It is never easy to pull a veteran player but it seems as if Manuel's move is paying dividends for the team.
The New York Mets are 3-1 since Maine was pulled, including an impressive series against the Yankees.
Don't Mess with the Johan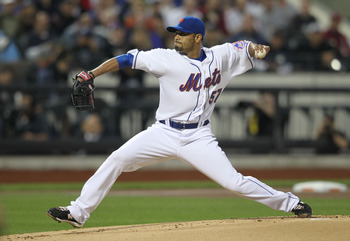 If anything was consistent for the Mets during their first 45 games, it was Johan Santana's performance.
This season, Santana has returned to All-Star form.
Since his one game meltdown against Philadelphia (Santana gave up 10 runs in 3.1 innings), Johan has pitched seven or more innings in each start, giving the bullpen a much needed rest. His ERA has dropped from 4.54 to 3.50 in those four games.
When Santana is on the mound, the Mets know that they will get a great pitching performance. Without Santana, the Mets would have fallen further out of the NL playoff race.
Keep Reading

New York Mets: Like this team?