American Idol Finale: Comparing Athletes to Past Idol Winners and Stars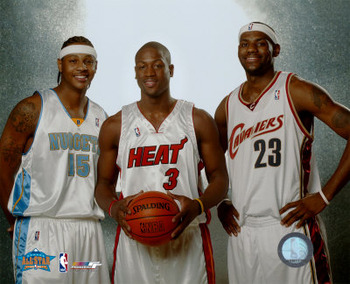 There are many ways you can compare an American Idol star to a professional athlete. Here is a list of how all the American Idol winners and a few runner ups compare to some featured athletes.
John Wall and...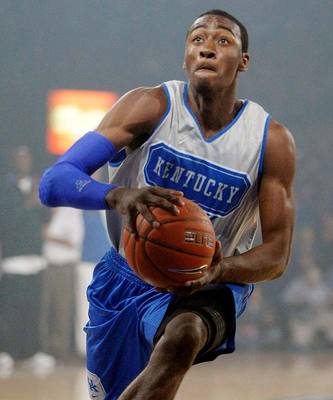 He was a dominant player in college basketball and is now the hottest prospect for the 2010 NBA Draft.
Although Wall averaged 22 points and five assists per game, we will see just how well he plays in the big leagues.
Kris Allen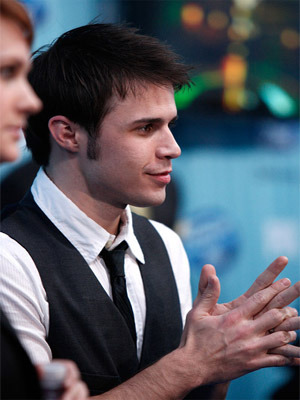 After winning the eighth season of American Idol he has been on many talk shows and is yet to make any moves on creating some albums. Just like John Wall, we will see what this guy can do in the big leagues.
Terrell Owens and...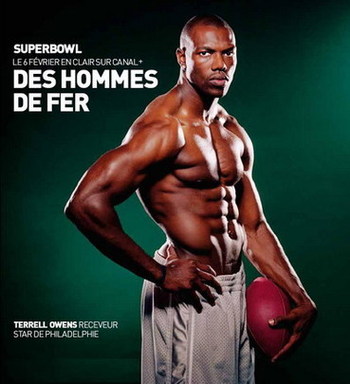 Owens played basketball and ran track in his college days while playing football on the side. After becoming an elite player on the field he decided to pursue in football the rest of his college career.
After being drafted in the third round in the 1996 NFL Draft he became one of the most dominant receivers in the game. Being third all time in receiving yards, third all time in receiving touchdown and leading the league in receiving touchdowns in three different seasons, I think it is safe to say he has picked the right sport.
David Cook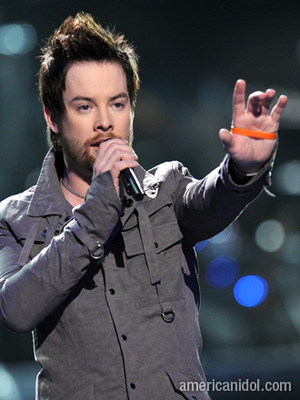 Cook never intended to try out for American Idol but ended up winning it in the seventh season. A week after winning Idol, he had 11 songs debut on the Hot 100 chart. His photo is also featured on the cover of "The Wold Almanac" and "Book of Facts 2009" along with Barack Obama.
So just like Owens, trying something you never thought you would succeed in just may be a good idea.
Tom Brady and...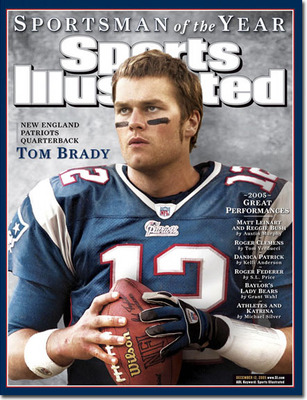 After winning the Rose Bowl championship as a backup QB at the University of Michigan he was drafted two years later in the sixth round of the 2000 NFL Draft. Since then he has been nothing but successful.
With three Super Bowl victories, two Super Bowl MVPs, and most completions in a Super Bowl, he has certainly made a name for himself.
Jordin Sparks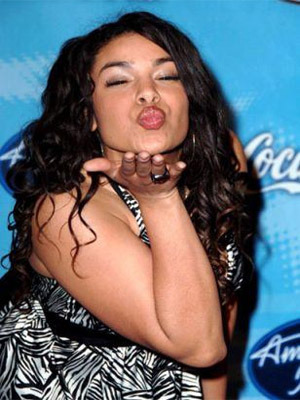 Being home-schooled until 2006 to help focus on her singing career sure has helped. After winning the sixth season of American Idol, she became the youngest person in history to sing the National Anthem at the Super Bowl.
She has also won two awards in the BET awards and was nominated for a Grammy Award in 2009 for Best Pop Collaboration with Vocals for "No Air."
Both Tom Brady and Jordin Sparks have both achieved major success after their "rookie" days.
Greg Oden and...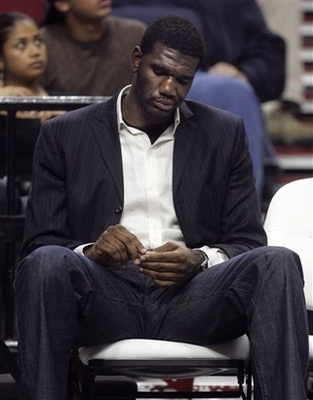 Oden was a dominant big man in college leading the Ohio State Buckeyes to a National Championship game against the Florida Gators (which ended in a loss). But playing as a teenager in college, you could have easily mistaken him for someone in his mid 30s.
Taylor Hicks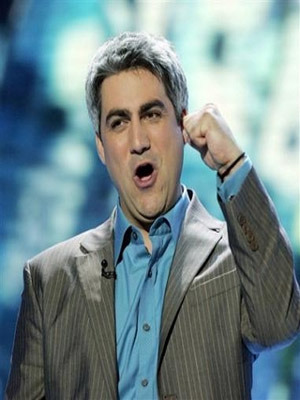 Hicks started getting gray hair around the age of 14. Being in his mid 20s on American idol he looked more like he was in his mid 50s. Despite his looks, he went on to win the fifth season of American Idol.
This goes to show that looks can be deceiving.
Reggie Bush and...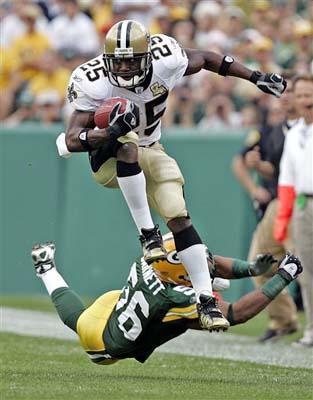 It is no wonder why Reggie Bush is the best Running Backs we have seen since Barry Sanders. Being a two-time National Champion with USC, Heisman Trophy Winner, and a Super Bowl winner, this guy has had one hell of a career so far.
Carrie Underwood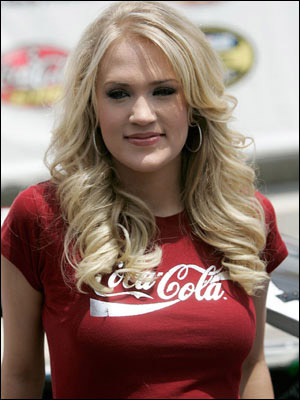 After winning the fourth season of American Idol, she has been one of the most successful Idol winners since Kelly Clarkson. She is a multiple Grammy Award winner and was inducted into the Grand Ole Opry. She is also the first ever female artist to win back-to-back Academy of Country Music.
It seems neither Bush or Underwood will fall off the map anytime soon.
Ron Artest and...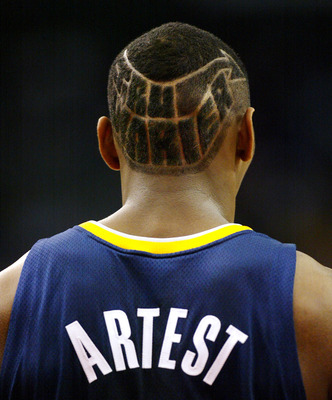 While born and raises in the Queensbridge Projects in Queens, New York, basketball was so competitive that he witnessed a murder right on the court.
Raised in the projects and never thinking he'd get out, he has grown to be a dominant player in the NBA being the 2004 defensive player of the year and is on the hunt to capturing a NBA ring with Kobe Bryant.
Fantasia Barrino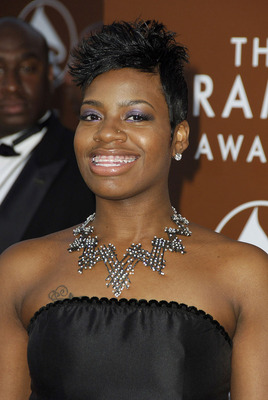 She had her troubles with abuse and teen pregnancy but that didn't keep her down. After Winning the third season of American Idol and coming out with her biggest hit with Missy Elliott called "When I See U," Fantasia has really made a name for herself.
Bot Artest and Barrino never let their troubles hold them back from living their dreams.
Dwayne Wade and...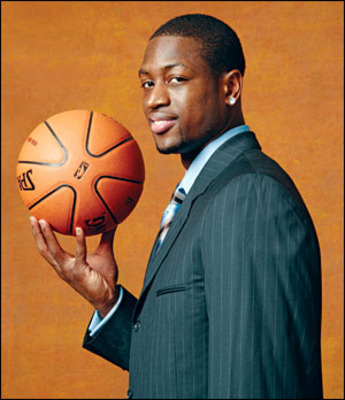 Ever since Wade came into the league he has been known for his fame and fashion. Along with his stylish outfits he started a hot trend of wearing a band-aid underneath his eye which was later banned by the NBA.
After being a NBA champion, finals MVP, winning a scoring title, the six-time All Star and has played three times for team USA, Wade continues to have a successful career.
Diana Degarmo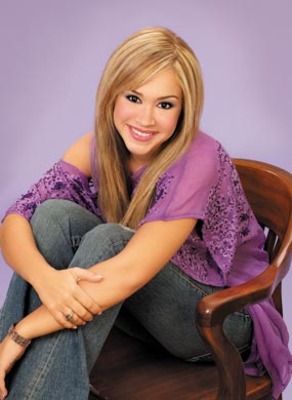 Just like Wade, Diana has always been famous and fashionable. In 3rd grade she was a Coca-Cola kid during the 1996 Olympics and was named Miss Teen Georgia in her teenage years. After American Idol in 2004 she has come out with two albums and has played in many Broadway musicals.
Ben Wallace and..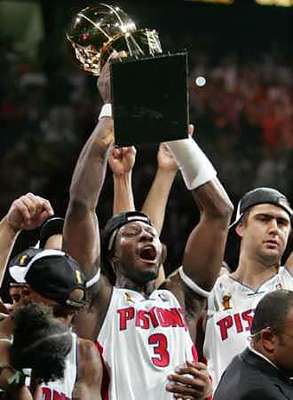 Wallace didn't play for a team until his Junior year in high school. From there he went on to play in community college in Ohio and later transferred to Virginia Union.
As an undrafted player in the NBA he has managed to be the 2004 NBA Champion, four-time Defensive Player of the Year, and a three-time All Star.
Ruben Studdard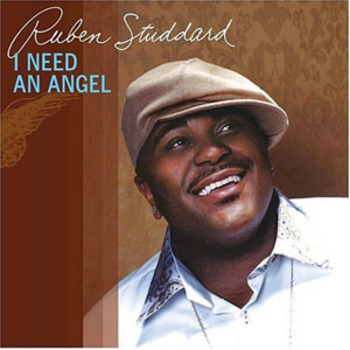 Before winning American Idol, Ruben struggled to make it into the music business. Since winning the show he has come out with four albums and played in many acting rolls making his career a huge success thus far.
Both Wallace and Studdard had people doubt them and fought to make a name for themselves and they are both showing they are one of the best at what they do.
Penny Hardaway and...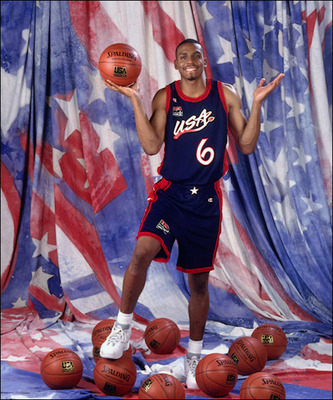 Hardaway started out a star player and won Olympic gold in the 1996 Olympics. But a harsh knee injury set him back to coming off the bench and being traded around the NBA which soon led him to retire after finishing his career with the Miami Heat.
Clay Aiken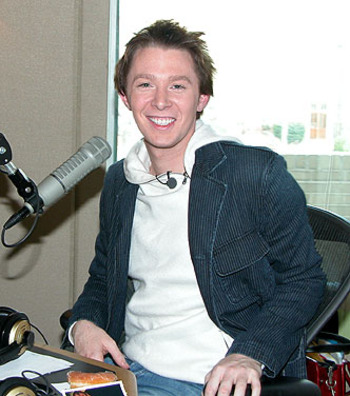 Aiken was a fan favorite but ended up being up a runner up on the second season of American Idol. After being a hit sensation he came out with the album "Measure Of A Man." But soon after fans lost interest in him and he has not done much since 2004.
Both Hardaway and Aiken started out strong but one minor set back can really take a toll on your career.
Allen Iverson and...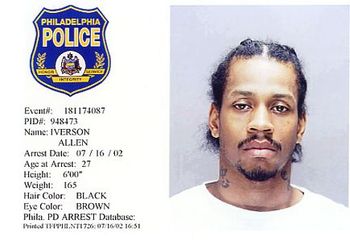 Iverson started his career out big! Women loved him and kids idolized him. He won Rookie of the Year, MVP, and led the league in scoring for four straight years.
But having feuds with coaches and complaining about coming off the bench led him to play with four different teams in his last couple years. Soon teams were fed up with him and didn't want to give him a shot which forced Iverson to retire.
Justin Guarini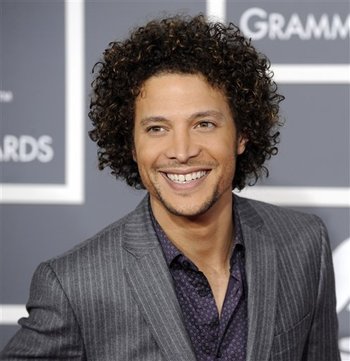 Justin Guarini had women drooling over his long curly hair and is soulful voice. After placing second in the first season of American Idol, he starred in a movie called "From Justin to Kelly" which starred him and Kelly Clarkson. The movie turned out to be an utter failure which led his record deals to be canceled and he was quickly forgotten.
Both made one false move. Whether it was on the basketball court or on stage, these two fell from the top awfully hard.
LeBron James and...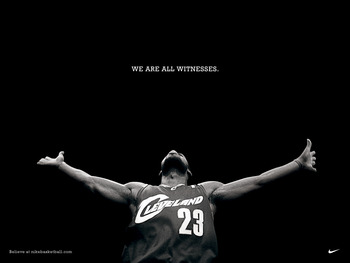 He has been a star his whole life. Being the most popular player in the NBA Draft before even graduating high school, James was already living the good life.
Two-time MVP, Rookie of the Year, 2008 NBA Scoring Champion, six-time All Star and four medals with team USA (two Bronze, two Gold) has made him into one of the most dominate forces the NBA has ever seen.
Whether you love him or hate him, you always find yourself mentioning his name when you talk about the NBA.
Kelly Clarkson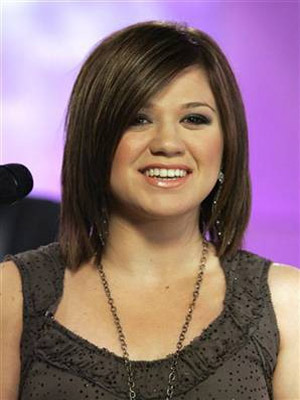 The beautiful Kelly Clarkson was the first winner of American Idol but her success didn't stop there.
Starring on many TV shows, releasing four albums, eleven songs that were top 20 hits, and selling 20 million albums world wide is the reason why in May of this year, Kelly Clarkson was named the most successful Idol of all time.
LeBron James and Kelly Clarkson both started at the top and stayed at the top. Both plan to stay at the top for years to come and make millions more dollars while doing it.
Keep Reading