20 Sharpest cars of the 90's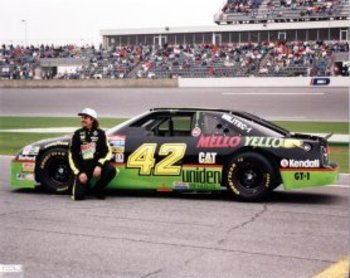 Here are my 20 favortite rides from 1990-1999. All of the schemes I picked are one that I saw in person. You really cant tell how good a car looks until you see it live.
Honorable mention 1994-1995 Exide Ford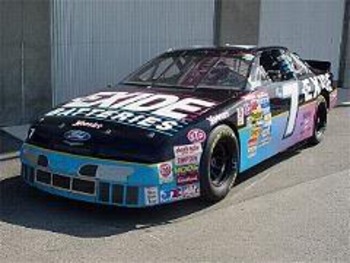 O.k I couldnt narrow it down to 20 so here is a bonus. The GEB racing Exide Ford of Geoffrey Bodine. Geoff won the 1994 all star race with this Ride.
Honorable mention #2 1992-1996 Interstate Chevy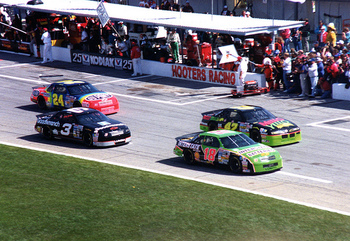 Added by popular demand the Joe Gibbs RAcing Chevrolet of Dale Jarrett from 1992-1994 And Bobby Labonte from 1995-1996.
Honerable Mention #3 1996-1999 Interstate Pontiac
Also by popular demand Bobby Labonte's Pontiac from 96-99
No. 20 1990 Folgers Ford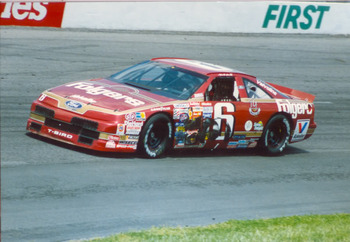 Mark Martins #6 Ford from 1990-1991. This car won the first race I ever atttended at North Wilksboro in 1990.
No.19 1991-1993 Motorcraft ford.

Bud Moore's #15 Ford driven by Morgan Shepherd, Geoffry Bodine and Lake Speed. I dont know why I just always loved that car.
No.18 1991 Coors Light Ford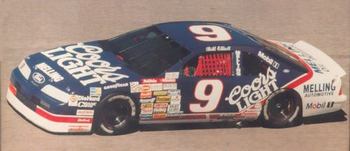 Awesome Bill's blue Ford from 1991. Personally I liked this car better than the red one.
No. 17 1996 STP Pontiac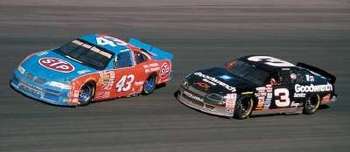 The late Bobby Hamilton drove several paint schemes in 1996 in honor of STP and Richard Petty' 25th year together.This one, along with the silver one were my favorites.
No16. 1994-1995 Family Channel Ford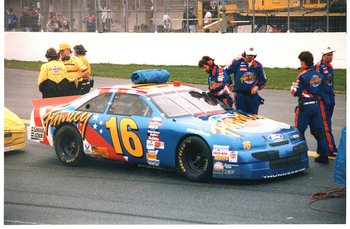 Ted Musgrave drove this Hot-Rod for Jack Roush in 1994 and 1995. He managed a couple pole but never really came close to putting this car in Victory Lane.
No.15 1999 Jasper Ford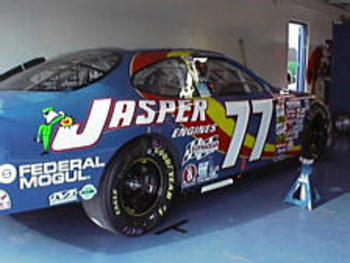 The Jasper Engines Ford driven by Robert Pressley in 1999. A little plain, but still one of my favorites.
No. 14 1994 Hooters Ford.

1994 Hooters Ford driven by rookie Loy Allen Jr. Won like 3 or 4 poles by also faild to qualify for 10 or 12 races. Still my favorite Hooters car.
No.13 1991-1994 Mello Yello Pontiac.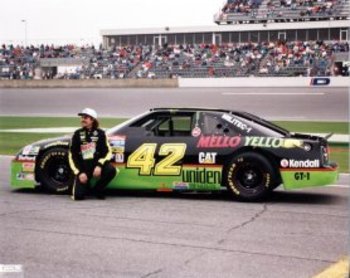 The Mello Yello machine of Cole Trickle..I mean Kyle Petty. Also driven by Tommy Kendall, Kenny Wallace and Bobby Hillen Jr. while Kyle was injured in 1991.
No. 12 1993-1994 Raybestos Ford.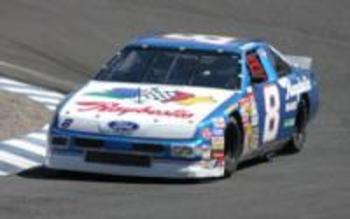 The #8 Stavola Brothers Ford driven by Sterling Marlin and 1994 Rookie of the Year Jeff Burton. Always one of my favorites. The same scheme was also run as #12 in 1991-1992 for Bobby Allison Racing with Hut Striklin and Jimmy Spencer.Allisons team ran Buicks,Chevys and Fords during that time.
No.11 1998 Circuit City Chevrolet

Another Stavola Brother entry. The Circuit City Chevy of Hut Stricklin. As memory serves this car did not run the full season after sponser issues, but it is still a sharp ride.
no. 10 1991-1995 Western Auto Chevrolet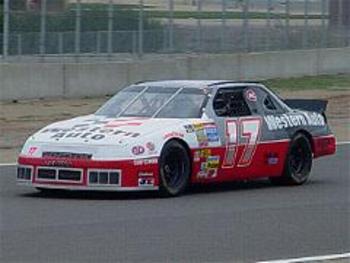 The driver everybody either loved to hate or hate to love, good ol DW and the DarWal inc. Chevrolet.
no.9 1996-1999 Quality Care Ford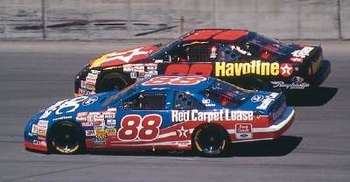 Dale Jarrett drove this car to victory lane in his first run in it, at the 1996 Daytona 500. DAle would also win the 1999 Winston Cup in the ride.
No.8 1993-1994 Citgo Ford

I dont know why I have so many Fords on this list. I am a Chevy Man, but this is another car that just looked better in person than on tv.
No. 7 1991-1993 Tide Chevy

Ricky Rudds Hendrick powered Tide Ride was a sight to behold. Ricky also drove the same scheme on a Ford #10 after he left Hendrick. DW also frove the #17 Tide Ride.
No6. 1990 Motorcraft Ford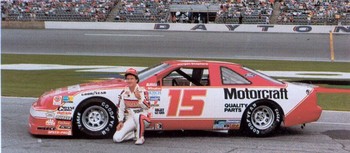 The Bud Moore owned #15 make its second apperance in the list with the 1990 version driven by Mogan Shepherd. Morgan had his best career season in 1990 winning at Atlanta and leading the points early in the year, before finishing 5th in points.
No.5 1990-1994 Skoal Ford.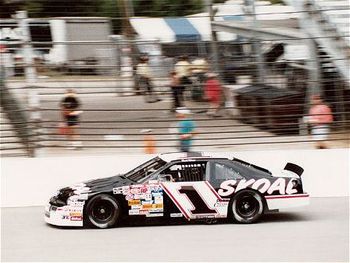 Terry Labonte drove this car in 1990 for Richard Jackson. Rick Mast took over in 1991 and put this car on the pole for perhaps the 2 biggest NASCAR races ever. The 1992 Hooters 500, Richard Petty's last race, Jeff Gordons first and the day Alan Kulwicki won the Winston Cup. Rick also but this car on the pole and led the first laps at the Brickyard in 1994.
No. 4 1992 STP Potiac.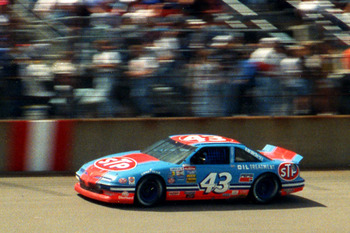 Its the King, what else can you say. The #43 was always a good looking car, this was my favorite version. Richard saved the best for last.
No.3 1991-1993 Havoline Ford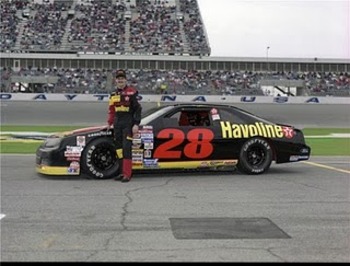 The Robert Yates Racing Ford that the late DAvey Allison drove to eleven wins from 1991-1993, including the 1992 Daytona 500. After Davey passing Ernie Irvan won 2 more times in the car in 1993.
No.2 Entire decade #3 Goodwrench Chevy.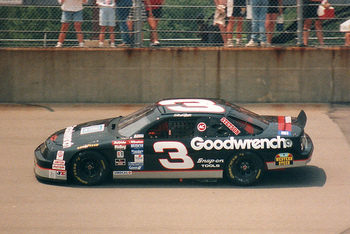 As far as Im concerned Dale doesnt come in 2nd much. I consider Dale to be the greatest ever. Like him or not you have to admit the black number 3 that Dale drove to 4 Winston Cups and many many wins is a beautiful car. It look Intimidating just sitting there. This car the perfect compliment to Dale's personality on the track.
No.1 1990 Zerex Ford.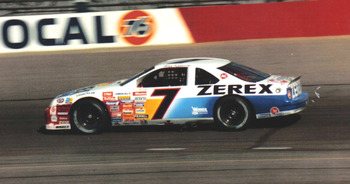 Maybe I am a little biased beacause I was a huge Alan Kulwicki fan but I love this car. When I saw it at North Wilksboro in 1990 I was amazed. To this day I still think this is the best looking ride ever.
Keep Reading