NBA Rumors: Where Will Fired Cavaliers Coach Mike Brown End Up Next?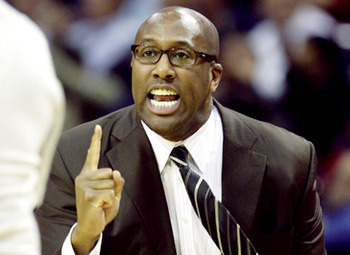 Just a year removed from being named the NBA's Coach of the Year, Mike Brown was fired Monday morning by the Cleveland Cavaliers.
During his tenure in Cleveland, Brown was able to coach one of the best players to ever play the game, LeBron James, and put together a very intriguing resume, which includes two 60-win seasons, and an NBA Finals appearance.
However, that's not what the Cavaliers management want. They want a championship for the city, and apparently, Mike Brown isn't in their future plans.
What is the next chapter in Brown's life?
I have a couple of possible destinations for Mike Brown for next season right here. Brown has proved he can coach, he just needs to get over the hump, and I think he still can.
No. 4: Chicago Bulls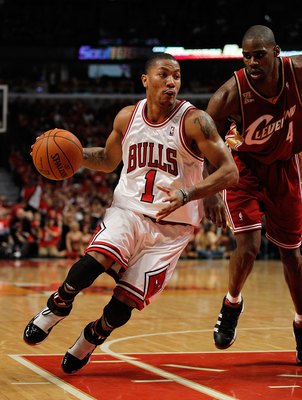 Vinny Del Negro was just recently fired by the Bulls after failing to meet his expected standards. Mike Brown looks like a great guy for Chicago to go after.
While in Cleveland, Brown never really had a great point guard, but in Chicago, the young and talented Derrick Rose is waiting.
Every season since entering the NBA, Rose has shown improvement and his maturity has increased—exactly what coaches want their young point guards to do.
If the Bulls can add another player to accompany Rose and Joakim Noah, there is no doubt that they could become huge contenders with Mike Brown at the helm.
Who knows, maybe adding Brown would entice LeBron, Wade, or Bosh to come and settle down in Chicago.
No. 3: New Jersey Nets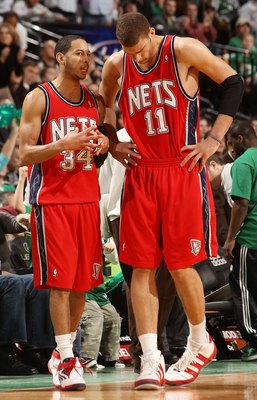 It's just this simple for the Nets—they need help, and a lot of it.
So why not bring in a coach that knows how to win and his displayed such achievements in the past couple of seasons?
New Jersey lost the chance to get John Wall, but if they could get Brown, and possibly LeBron James, this offseason could be considered a huge success. After all, it all starts with coaching in sports.
Most professional coaches are always up for challenges, and if the New Jersey Nets team isn't a challenge or a project, tell me what is.
Mike Brown has a chance to turn around one of the worst teams the NBA has ever seen and mold them into a team with a bright future.
The pieces are there, you just have to put them together Coach Brown.
No 2: Atlanta Hawks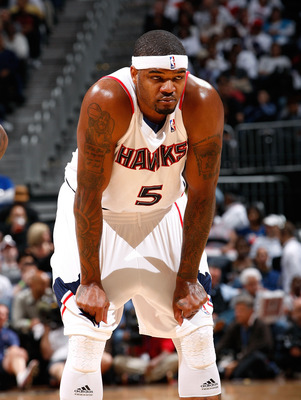 Mike Brown preaches defense, and with Mike Woodson recently being fired by the Hawks, why not go to one of the most athletic teams in the league with a great defensive player in Josh Smith?
As a Hawks fan, I think Brown would fit in very well with the Hawks, but he and Woodson were in the same boat; neither could get their teams to the promise land and get a ring.
If Brown can get the whole Hawks team to start playing defense, I'm sure Rick Sund would be happy to sign Mike Brown to a multi-year deal. But like Cleveland, Atlanta needs a championship and if he can't get there, he may not be in the ATL for long.
Atlanta seems like a great city for Brown to house in, and if he delivers a trophy, Atlanta will be glad to keep him.
No. 1: Charlotte Bobcats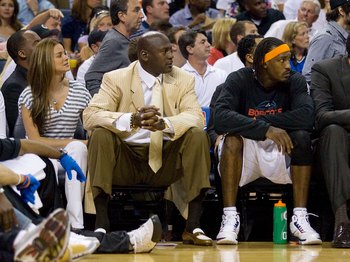 With the age and health of the Bobcats' coach Larry Brown, the future of him returning is foggy. However, if he does decide to step down, Michael Jordan has a great go-to guy as of now.
Charlotte is one of the great up-and-coming NBA teams the league has to offer, as they just made their first playoff appearance in the team's short history.
Gerald Wallace, Tyrus Thomas, and Stephen Jackson head the list of players that are members of the Bobcats, which is a great starting nucleus for any incoming coach.
Not only those guys, but there are also defensive-minded players such as Wallace, Gerald Henderson, and the big man in the middle, Tyson Chandler to help out a defensive coach like Mike Brown.
Alongside MJ, I think Mike Brown could help build this franchise and they could be contenders in the near future.
However, all of this is pending on the future of Larry Brown.
If Larry decides to go, don't be surprised if they go after Mike to replace him.
Keep Reading

Cleveland Cavaliers: Like this team?