Will Dirk Nowitzki Be a Maverick Next Season? A Look at His Options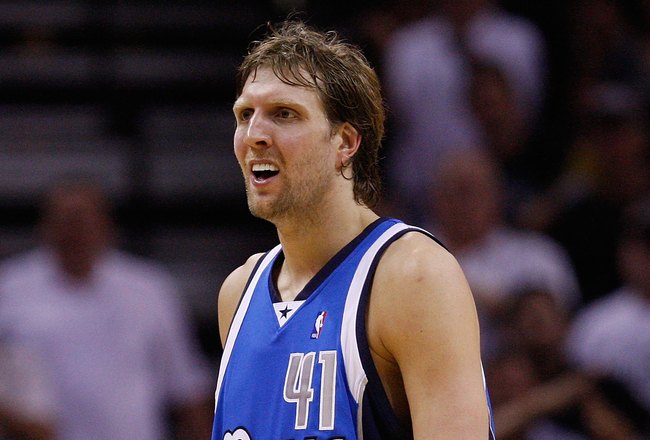 This weekend, word broke that Dirk Nowitzki would opt-out of the final year of his contract with the Dallas Mavericks.
If Nowitzki becomes an unrestricted free agent, he can be paid as much as $96 million over four years.
Many people suspect Nowitzki is only looking for more money from Dallas, but there are others who believe Nowitzki is looking to join the free agent class of Lebron James and Dwayne Wade and look for a change of scenery.
On the next slides there are five possible destinations for Nowitzki, and reasons why he will or will not go there.
Dallas Mavericks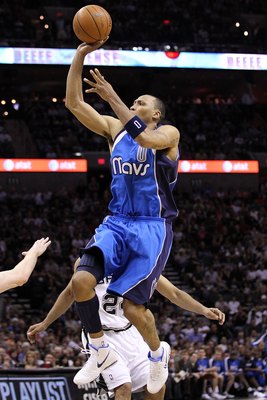 Why Nowitzki stays in Dallas?

Mark Cuban, the owner of the Mavericks, is one of the best in the league. Cuban is passionate about his team and will go to any expense to pamper his players.
Dirk is considered to be a superstar in Dallas and he finally has a strong core around him. With Caron Butler, Shawn Marion, and Jason Kidd, Dallas was many people's sleeper pick to win the NBA Finals this year.
Why Nowitzki bolts elsewhere?
Although Dirk has found success in Dallas, he has never won an NBA title. The team hasn't been the same since Steve Nash left for Phoenix in 2004.
The Dallas Mavericks will always be the second team in Dallas behind the Cowboys. Dallas is a football city, not a basketball city.
The prospects of playing with Lebron James or Dwayne Wade may be too tempting for Nowitzki.
Odds: 2-1
New York Knicks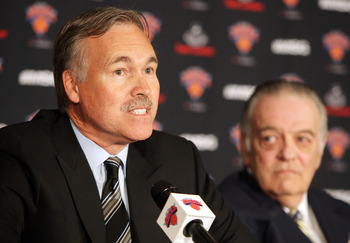 Why Dirk goes to NY?
The Knicks would have over $32 million in cap space next season, enough to sign two max free agents.
New York can provide many sponsorships and marketing opportunities for Nowitzki, especially in Europe.
Ever since Patrick Ewing left New York, the team has been desperately looking for a big man.
Nowitzki can be that man.
Why Nowitzki doesn't go to NY?
Besides Danilo Gallinari, the Knicks lack role players on its team. There is little doubt Caron Butler and Jason Kidd are better teammates than Gallinari and Chandler.
Dirk Nowitzki is the team's second option. Donnie Walsh's first target is Lebron James, so Dirk may already sign before the Knicks can give him attention
Odds: 5-1
Miami Heat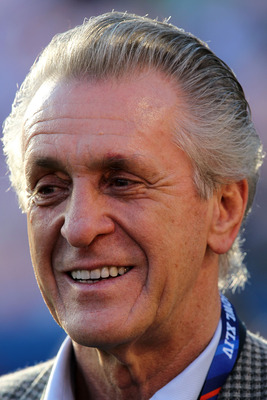 Why Dirk comes to Miami?
Pat Riley will make a big push for Nowitzki to entice Dwayne Wade to stay in Miami. Wade and Nowitzki should complement each others game very nicely.
Miami is a great city in which to play basketball. There is great weather, no state taxes, and most importantly a strong fan base.
There would be less pressure on Nowitzki in Miami, especially with Wade as the face of the franchise.
Why Nowitzki doesn't go to Miami?
If the team does not retain Dwayne Wade, Dirk would be playing with a bunch of inexperienced players. There is not much hope for the franchise if Wade leaves.
There are not enough opportunities to expand his marketing appeal and/or image.
Odds: 7-1
Cleveland Cavaliers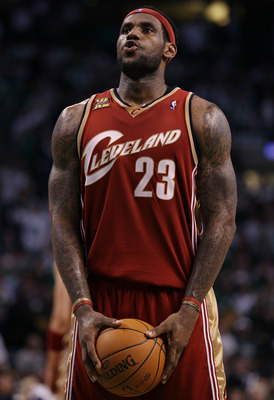 Why Nowitzki will go to Cleveland?
Cleveland will desperately want Nowitzki. By signing Nowitzki, the team would greatly improve its odds to retain Lebron James, at least for another three seasons.
The lure of playing with Lebron James, one of the greatest players in the game, may be too large for Nowitzki to ignore.
Why Nowitzki will not go to Cleveland?
There is no guarantee Lebron James will be on the Cavs next season. If so, their chances of signing Nowitzki are slim to none.
The Cavaliers recently fired Mike Brown and are currently without a head coach. The greater the uncertainty, the less likely Nowitzki will sign with Cleveland.
Cleveland does not have the same appeal Miami and New York have.
Odds: 7-1 if the team resigns Lebron James or else 50-1
New Jersey Nets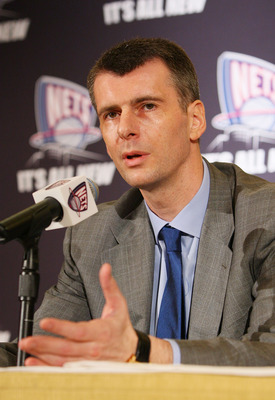 Why Nowitzki would go to the Nets?
The team has a bright future with Brook Lopez, Devin Harris, Courtney Lee, the number 3 draft pick, and about $26 million in cap space.
Also, don't forget about the team's brand new Brooklyn Arena which will open in a few years.
The new Nets owner, Mikhail Prokhorov, will be able to enhance Nowitzki's image abroad, and Dirk could be the missing puzzle in making the Nets a truly international team.
Why Nowitzki will not go to the Nets?
Although the Nets have a bright future ahead of them, they were still one of the worst teams in NBA History last season. The team has the potential to rebuild but it may take longer than Nowitzki may hope for.
Before playing in Brooklyn, the Nets will play 2-3 seasons in Newark, NJ. Newark is not the most appealing destination for a free agent.
Odds: 10-1
Keep Reading

Dallas Mavericks: Like this team?