2010 World Cup: Top 10 WAGs of Italy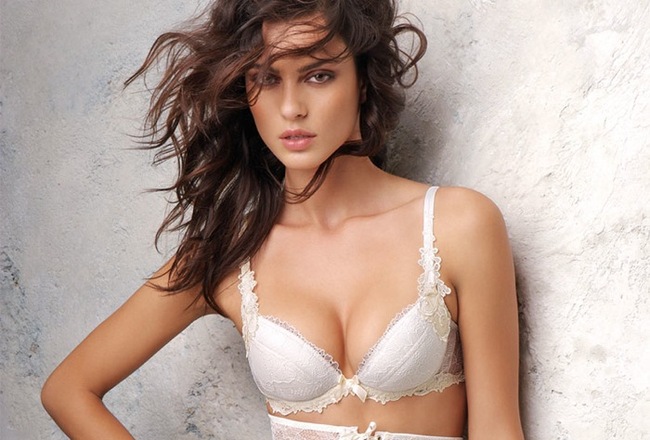 As with every World Cup, there is not just attention to which players are going to be on show but also which stunning ladies will be there to support their men.
Ranking the current ladies of some of Italy's best footballers is no easy task, albeit an enjoyable one. They are all absolutely beautiful in one way or another.
However, there was one in particular who stood out and you would never guess just to whom she belongs.
No. 10 Cristina De Pin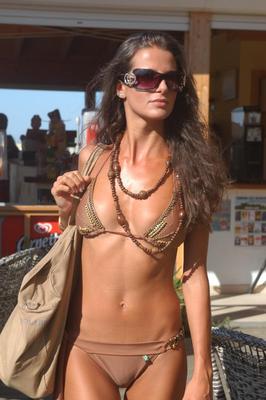 A famous Italian model, Christina De Pin can usually be seen in the Italian version of Playboy, Playmate.
The lucky footballer in her life is Fiorentina star, Riccardo Montolivo. A major part of Italy's World Cup side, lets hope Montolivo is able to focus on football come South Africa.
No. 9 Ilary Blasi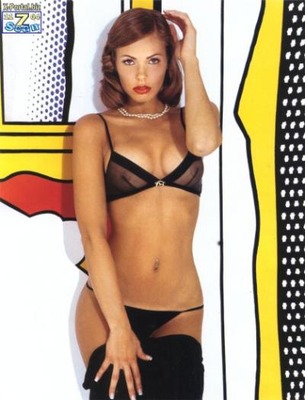 It would not be a Top 10 of Italian WAGS without Francesco Totti's wife, Ilary Blasi.
Totti may not have been selected by Lippi for Italy, but if you look at this picture, it is hard not to pick Ilary in the top 10. An absolutely stunning woman.
No. 8 Michela Quattrociocche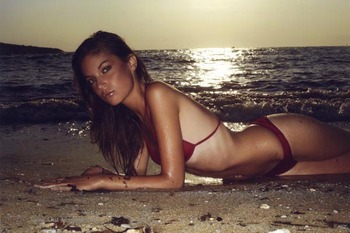 Michela Quattrociocche is more cute than hot, but still a very attractive lady. She is one year older than her Liverpool star partner, Alberto Aquilani.
Michela is not only famous for being Aquilani's current girlfriend. For she is also an actor whose career is on the up and up with her latest movie Scusa Ma Ti Chiamo Amore (Sorry if I love you) being a major hit back home in Italy.
No. 7 Valentina Zambrotta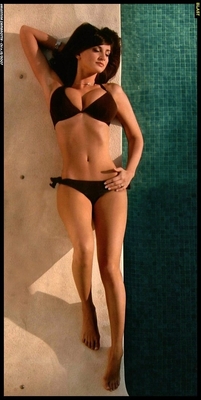 A typically beautiful Italian woman. Valentina Zambrotta has a classical elegance about her, much like Monica Bellucci.
As her last name gives away, Valentina is the wife of Milan defender Gianluca Zambrotta. Not a typical WAG in the sense that she is no model or showgirl. A good thing no doubt.
Instead, Mrs Zambrotta is known to be rather educated and witty. She is also a professional inline downhill skater. There is much more to Valetina than just Gianluca Zambrotta.
No. 6 Nina Senicar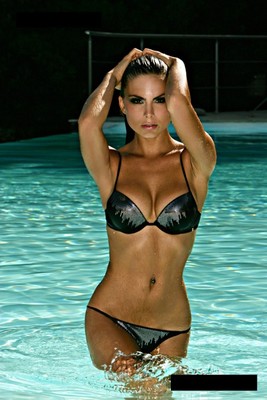 Nina is the type of woman that makes you wish you were a professional footballer.
Her connection to the Italian football team? Well, she has formerly dated Marco Borriello of course. No wonder Marco has spent much of his career on the sidelines.
No. 5 Alena Seredova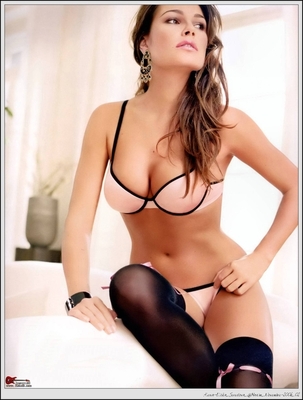 Long time partner of Italy's legendary goalkeeper, Gianluigi Buffon, Alena Seredova is your more typical WAG.
She made her name as a model and has appeared on the cover of numerous magazines, including Penthouse and Playboy.
Alena was Miss Czech Republic in 1998 and looking at this photo you can see why.
No. 4 Analu Campos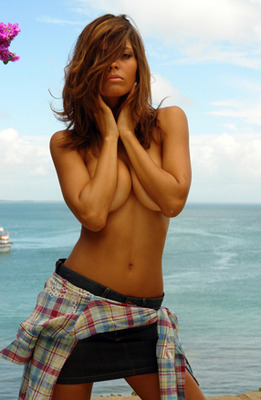 Marco Borriello has had the best season of his career and he has two Brazilians to thank, Leonardo and Ronaldinho.
However having unearthed Borriello's latest lady friend, Analu Campos, an attractive model from Brazil, there may be three Brazilians who have helped Borriello have such a great season.
No. 3 Belen Rodriguez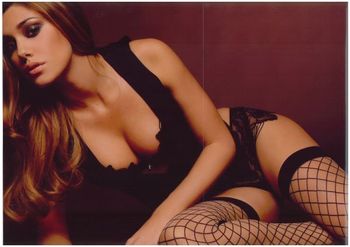 It is clear that Marco Borriello is something of a lady's man. His ladies tend to be rather attractive too.
This lady is Borriello's former finance, Belen Rodriquez, a former showgirl from Argentina who is now a celebrity figure in Italy.
With two former girlfriends in addition to this current one all making the top 10 list, Borriello is in fine form. Let's hope he can transfer this fine form to the pitch in South Africa. If he can he should be able to win the World Cup for Italy. Such is his form with the ladies.
No. 2 Rosaria Cannavo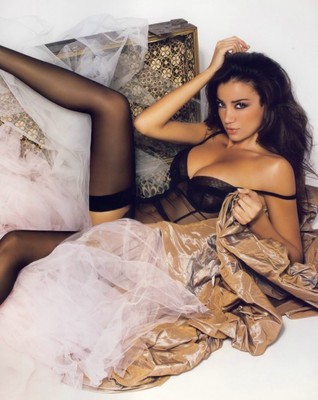 This Italian goddess was the real reason for which Panucci reneged on his Parma contract to stay in Rome. It had nothing to do with football.
But, could anyone blame Panucci for wanting to stay in Roma so that he could be close to his girlfriend, Rosaria Cannavo?
No. 1 Catrinel Menghia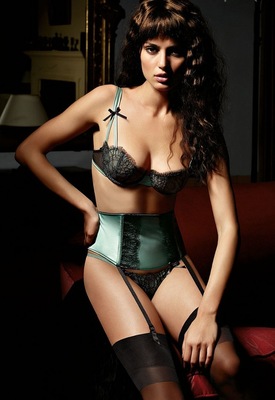 There is no question about who comes in at No. 1: Catrinel Menghia is a timeless beauty.
Rather amazingly, she is the wife of former Italian footballer Massimo Brambata who was something of a journey man, having played for clubs such as Torino, Palermo, Lucchese, Bari and Empoli before retiring to become a columnist.
Of all the Italian players mentioned so far, Brambata is clearly the least successful of them all. But, his major success in winning the heart of this incredibly beautiful woman puts him above the rest.
Keep Reading

Italy (National Football): Like this team?