The 10 Biggest Free Agent Pickups for Chicago Bulls Since MJ Left
The summer of 2010.....
It will be defined by many by: sun.. fun.. and for basketball fans everywhere it will be about the free agent class of the century.
The Chicago Bulls are set to sign one of the blockbuster names and their fate and future as a organization will be defined.
But, this list will examine the 10 biggest and hard to say best unrestricted free agent pickups for the Bulls since the "Last Dance" in 1998.
10. Kendall Gill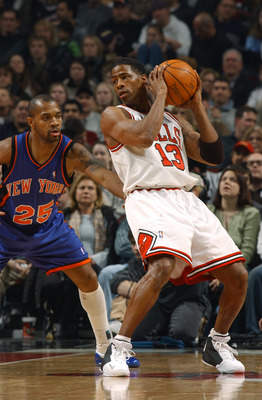 Gill has had an eventful post-basketball career, doing good work as an analyst for the Bulls and boxing.
This Chicago native came to the Bulls in 2003 to teach the young guys a thing or two.
9. Joe Smith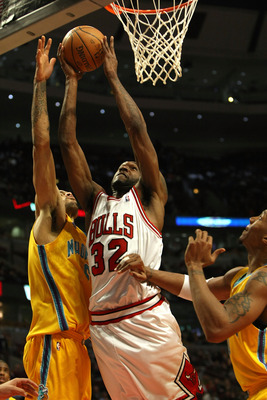 The former No. 1 overall pick came to the Bulls in 2007. Joe Smith had an average name and so was his play on the court.
He was solid at best, but as far as making an impact...well, not so much.
8. Jannero Pargo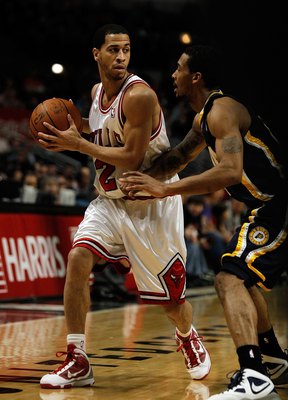 Jannero Pargo may not be an 'impact guy' but he even makes this list.
Coming back from playing in Europe, Pargo, who is a Chicago native, returned to the Bulls in '09 for his second tour of duty with the team.
He did not produce much, but is well-liked among fans.
7. Ron Mercer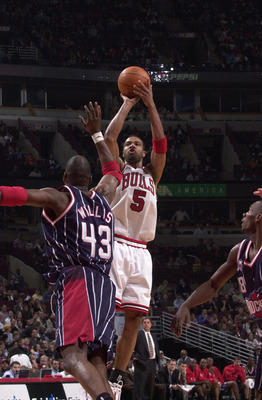 Ron Mercer was what many consider to be the 'biggest' name to come to the Bulls after the dynasty in 2000.
He averaged over 19 points in his full season as a bull on a horrid team, but many people thought of him as a ball hog.
He was eventually traded in the deal that brought Jalen Rose to the Bulls.
6. Scottie Pippen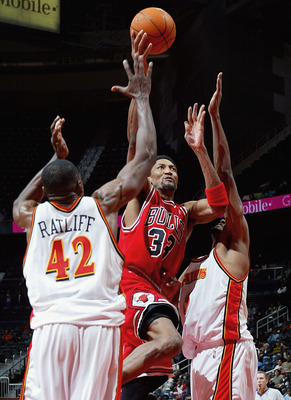 The remnants of the six titles were long gone, but in 2003 Scottie Pippen returned to the Bulls to finish his Hall of Fame career.
He only played in 23 games with his old team, but it was nice to see No. 33 wearing the red and black again during a time of futility for the team.
5. Donyell Marshall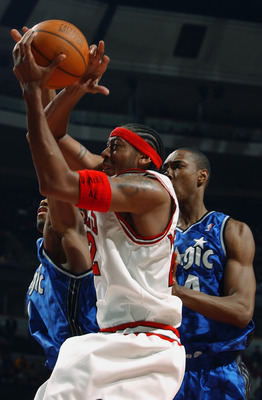 Donyell Marshall signed with the Bulls in 2002 and enjoyed mild success with the team.
What some may or may not remember was there were rumors in the 2003 draft that the Bulls were trying to trade their seventh pick (would eventually be Kirk Hinrich) and Marshall to move up to No. 4 which would be Chris Bosh... By the way, the next pick was D-Wade.
Some say it didn't happen because Marshall would not waive a no-trade clause.
Yikes.
4. Brad Miller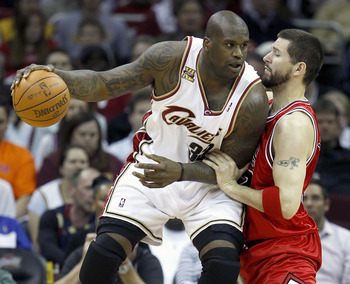 Current Bull Brad Miller signed with the Bulls in his first tour of duty in 2000.
Largely, his Bulls career will be remembered for the incident when Shaq took a swing at Miller.
A solid center, Miller still produces for the Bulls and is a valuable piece to have going into next season.
3. Andres Nocioni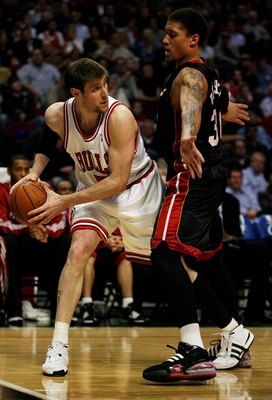 Nocioni signed with the Bulls in 2004 and played well for the team immediately.
He was a fan favorite whose performance in Game 2 of the series in 2006 against the defending champion Heat will be remembered by Bulls fans.
He also was named the player of the year for the team in 2005-2006.
2. Ben Wallace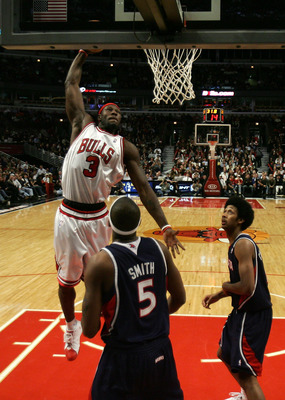 By far the biggest name in free agency that has been signed (2006).
His defensive dominance, which was seen in Detroit, did not come with him on his journey with the Bulls.
He eventually left in a trade which featured Drew Gooden, but many Bulls fans still feel disappointed by the signing of Wallace.
1. Free Agent(s) of 2010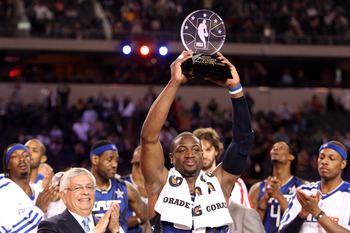 Whether its Bosh, LeBron, Dirk, or D-Wade..
It does not matter, as this list illustrates that the last 11 years have not seen game-changers come to the Bulls via unrestricted free agency.
It should be a fun first week of July!
Keep Reading

Chicago Bulls: Like this team?