The WWE Attitude Era and Five Reasons It was So Successful.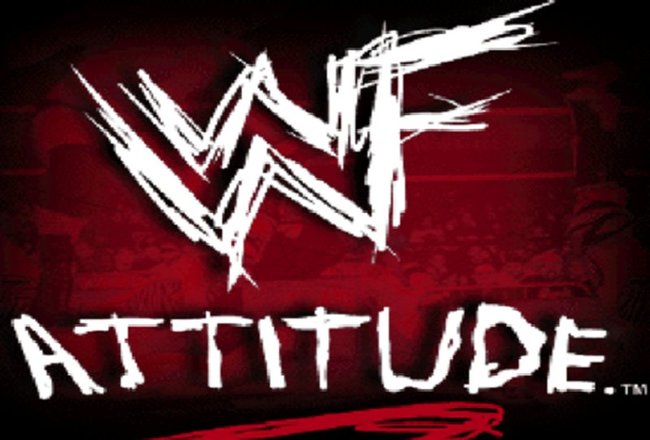 Many wrestling fans can agree that the world of pro wrestling is not what it once was.
After watching this year's Wrestlemania, I realized how great the old attitude era was.
Every show the WWE did had solid storylines, surprises, and more adult oriented themes. They also had a roster of wrestlers that people actually cared about.
But what was it specifically that made the era so great?
There is always a great debate on who and what made wrestling so popular again back in the late 90's.
Most people will agree that we will never see an era like that again, which makes me feel like we as fans have been spoiled and the WWE will never be as good as it once was.
After a lot of thought and rummaging through my old wrestling videos, I have tried to come up with the top 5 reasons why this period was a major success.
So, grab yourself a Steveweiser, break out the D-X shirt, and be prepared to "Kiss this lists ass." Otherwise you may be FIREDDDDD!
Degeneration X and the other Factions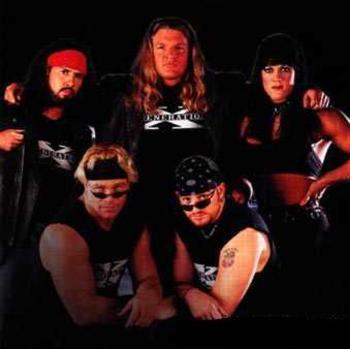 I am gonna start with the Factions, mainly Degeneration X.
Back in the late 90's it was always important that someone has your back. There were plenty of groups out there including the Corporate Ministry, the Nation of Domination, and DX.
Originally DX was composed of Shawn Michaels, Triple H, and Chyna (Rick Rude was also a paert of this unit until he left for WCW).
WWF writers wanted to keep the Clique together but wanted them to go in a bit of a different direction.
What they wanted was for them to go to the toilet humor that the guys in the back had thought was so funny.
The next thing you know penis jokes and other childish mannerisms dominated WWF televison. The original group of Michaels, Triple H, and Chyna took the ball and ran with it until an injury to HBK looked to end his career.
The night after Wrestlemania 14, Triple H booted Michaels from the group, saying he had dropped the ball losing to Austin the night before.
In reality this was the first move in the re-grouping of DX which saw the group at X-Pac, Billy Gunn, and The Road Dogg. This group, though not the original one, was just as great.
This group had such skits as the "War against WCW" where they drove to the arena where WCW was holding a Nitro event and producing some very funny moments.
They also were great with producing skits where they made fun of other groups, most memorably the Nation of Domination.
But alas, all good things come to an end.
With the success of Triple H as a singles wrestler, the group became more and more based on individualism and eventually all story lines were phased out as the McMahon-Helmsley era had begun.
In my opinion, these guys were the reason to turn on the TV to Raw every Monday night.
You just never knew what they were gonna do, and the way their characters were portrayed was perfect for that time in the business.
While I know there were a number of other groups at the time, in my humble opinion, this was the one that stole the show.
Therefore, Sucking it at number five, Degeneration X kicks off our countdown.
Emergence of New Stars and Tag Teams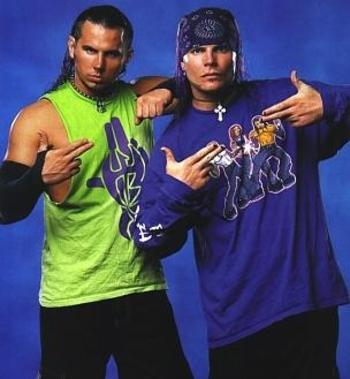 Another reason why the attitude era was so solid was the emergence of new stars.
While WCW was taking performers that were older and more established, WWF was taking the younger guys and giving them a platform to show their talents.
That was one thing WCW never really did for their young talent.
When talking about the guys that came out of this era, I always think of all the great tag teams that performed. One of which was the Hardy Boyz.
Matt and Jeff Hardy got their run going in late 1998 with a win over Kaientai.
They were well liked for their high flying abilities in the ring.
Some of their most memorable matches were ones where ladder matches against Edge and Christian, two other stars that got their name out there during this time.
Still to this day I will say that the Wrestlemania match in 2000 against the Dudleyz and Edge and Christian was the best tag match I've ever seen.
Other superstars like the Rock, Kane, and Big Show also got their careers steam rolling during this time.
The Rock, who initially was a face as Rocky Maiavea, had turned heel and was given a push as one of the top candidates, and often faced off against Stone Cold Steve Austin.
Kane would get on the board as being the Undertaker's brother, sent straight from the depths of hell.
Kane was given a nice push and won the title in a first blood match over Austin in 1998.
The Big Show had been under-paid and poorly-used in WCW when he made the move to the WWF, and the rest is history, as Show has won countless titles in his run of over a decade.
I believe it is safe to say that the amount of talent that came out of this era can't be matched by any other time frame.
With the likes of Rock, Austin, and others leading the way, it helped the WWF give fans new matches and characters that many fans could have never dreamed about.
At the number four spot, the emergence of young talent enters the countdown if you smell what they're cookin'!
Vince Russo and the Creative Team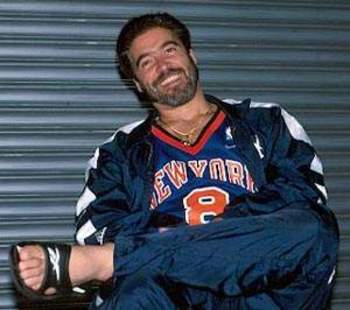 The next entry may take most fans by surprise. Vince Russo being on a list for something good? No Way!
Yes way.
Russo and the writing team back then came up with storylines and vignettes that to this day have not been touched.
While many have tried to imitate these innovations, no one has ever been successful, including the Russo WCW.
Russo was named head writer in 1997 when a then struggling WWF was losing the Monday Night wars to rival WCW.
Russo was told to change it up, and he did so with edgy, adult oriented themes. He has been given credit for creating DX, pushing Steve Austin, getting the Rock to where he is today, and much more.
Many of his characters took aim at that 18-34 year old demo which is so widely wanted in the business.
He created the sexy Sable character, Val Venis the pornstar, and the Godfather, who pimped ho's nation wide.
As good as he and his staff was, you can always look at one man who has final say, and that was Vince McMahon.
McMahon deserves a ton of credit here too. He was the man who kept the creative juices grounded, and had final say, which is something that WCW didn't do during the Russo days.
The McMahon-Russo era also produced one of the greatest rivalries in sports entertainment, McMahon vs Austin.
Many people will argue that it was all about the matches and vignettes, and superstars that made the attitude era work.
My answer is simply, someone had to write the story lines, come up with the great matches, and produce the vignettes. That someone was the creative team.
Whether it was McMahon, Russo, or Ferrara, one thing is certain, there will never be another period where so many new ideas and superstars were created.
For this I applaud the creative team.
At numero tres, I give the WWF creative team their dues as a main reason why attitude equaled entertainment.
Stone Cold Steve Austin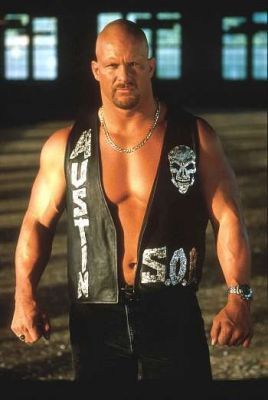 When you here the glass it's someones ass,e nough said.
Stone Cold Steve Austin was perhaps the biggest reason why the WWF took off the way it did.
Austin was controversial to say the least. He was foul, drank beer, and swore profusely in the ring. People absolutely loved it and he was the face of this era.
This is the Austin that I want people to remember. The guy that kicked Vince's ass on a weekly basis and made no apologies about it.
This was not a broken down Austin that rode four wheelers to the ring and called himself a sheriff (how lame).
Austin, even though he had a bad neck, still showed up for TV taping's at a time when the gap between WCW and WWF was narrowing.
Many looked to him as a leader, and all I can say is that without him, WWF may have never won the Monday Night Wars.
Perhaps one of the worst moves that the WWF made was when they had Austin join forces with Vince McMahon at Wrestlemania 17.
This all but ended the attitude era, an era that in my opinion could have gone on if Austin had continued with his regular antics.
The bottom line is that the Austin character was different from the good guy, bad guy persona that had bored wrestling fans for so long.
This was a breath of fresh air as you really didn't know what he was supposed to be, and as WWF writers tried to establish Austin as the major heel, fans just liked him more and more.
I guess Americans at that time liked to swear, drink beer, and kick other people's asses?
The Texas rattlesnake is in at number two, even though I know many will say he deserves the top spot.
Competition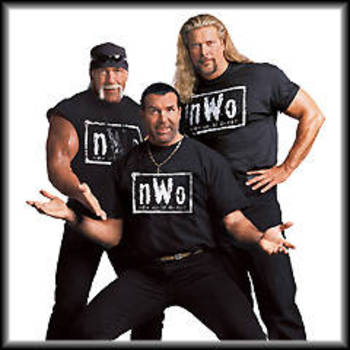 So who is number one you ask? Well, it's WCW and ECW. This may be a shocker, but let me explain why.
If it wasn't for WCW being so successful with Nitro and the NWO, then how could we have gotten all of those great Raws and DX?
The bottom line is if it wasn't for the WCW, WWF may have continued with their cartoonish characters.
Instead of Stone Cold winning the belt at Wrestlemania 14, it may have been Doink, or Isaac Yankem instead.
If it weren't for ECW, we may have never seen all those great ladder matches that I was talking about several slides earlier.
WWF was not doing anything close to those type matches back in the day, so who knows, if it wasn't for ECW then maybe we would have never seen a TLC match?
Another thing that brought out the best in the WWF, was just the competition itself.
No longer could the WWF claim to be king when it was faltering in the ratings. They had to change it up and do things to try and be the top dog. Competition brings out the best in all of us, as it did in the wrestling business.
My final thoughts are simple, without the pressure of these other organizations, we may have never seen any of the people or matches that I listed on the other slides.
Bottom line, no WCW or ECW, no Stone Cold, DX, Rock, or others. WWF may have continued to be broing and old school like it was in the mid 90's.
The list will be debated as I am sure there will be many that disagree with me, and as always, that's fine.
I just feel that the competition is the biggest reason why this era in sports entertainment was so huge.
Wrapping Things Up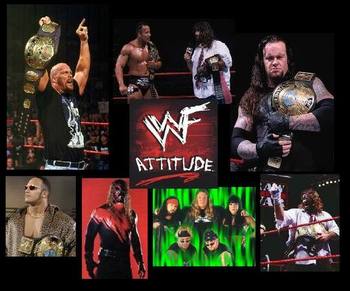 So, for the thousands who read this list, ladies and gentleman, let's get ready to recap!!!!
At five I put DX and the other great factions of the era, and at four old school went to new school with younger wrestlers that got on the map.
At tres Vince Russo and the creative team gets a propper pop, at two we drink some Steveweisers and whip some ass, and at number one the competition is the greatest asset.
So, do you agree? Disagree? Who did I miss? What did I miss? Are you pissed to see Russo on the list? Should Austin have bee number one?
Please leave me your comments. Tell me your bottom line on who made the biggest splashes during this time.
So that is it, there's my list jabroni's, if you smell what the Walk is cookin'!
Keep Reading