Jose Lima (1972-2010): Lima Time Forever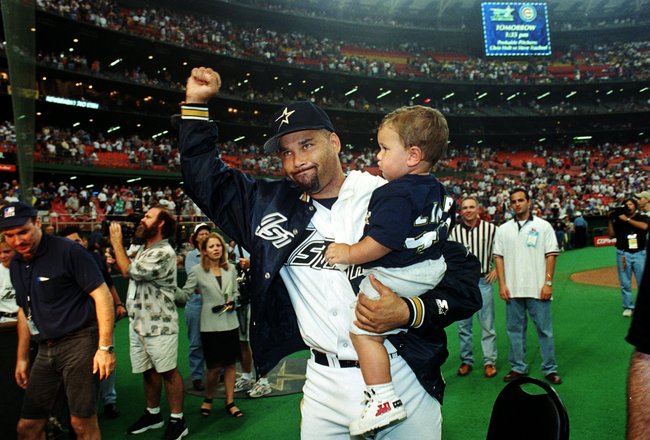 The baseball world was stunned Sunday upon learning the news that pitcher Jose Lima passed away of a heart attack at the age of 37.
Lima pitched for five teams in 13 seasons (1994-2006), accumulating an 89-102 record with a 5.26 ERA. His best stretch came in 1998-99, where he went 37-18 for the Astros, helping guide the club to consecutive National League Central Division titles.
Lima became a cult figure in Houston, where his wit, love of life, and passion for music made him a fan favorite. He rewarded his fanbase in 1999, finishing 21-10 with a 3.58 ERA while earning his only berth in the All-Star Game.
The Astros paid homage to Lima with a moment of silence before Sunday's game against Tampa Bay. We at Bleacher Report take this time to honor one of the game's colorful characters who left his family—and fans—far too soon.
Welcome to The Show (1994-96)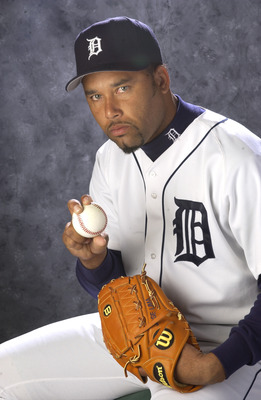 Signed in 1989 as an amateur free agent from his native Dominican Republic, Lima made his major league debut with the Tigers on April 20, 1994, pitching four innings in an 11-6 loss to the Royals.
He earned his first big league win on Aug. 12, 1995 when he tossed six innings of four-hit ball to defeat the Brewers 8-2.
Lima pitched 39 games for Detroit in 1996, going 5-6 with a 5.70 ERA.
Coming to Houston (1997)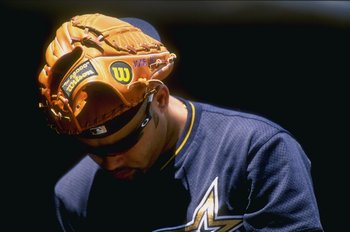 Lima arrived in Houston as part of an eight-player trade with Detroit on Dec. 10, 1996, along with C Brad Ausmus, OF/1B Daryle Ward, and pitchers C.J. Nitkowski and Trever Miller.
Serving as a middle reliever, Lima went 1-6 in 1997, but his promising right arm gave hope to bigger things to come.
"Lima Time" is Born (1998)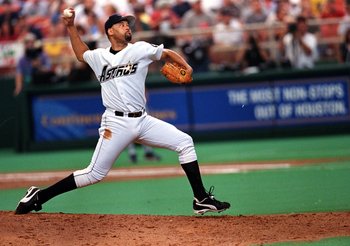 A strong spring training propelled Lima into the Astros rotation in 1998, and the then-25-year-old didn't disappoint.
Lima jumped out to a 7-2 start; after hitting a wall during June and early July, he picked up where he began in March, baffling hitters en route to a 16-8 mark with a 3.70 ERA in 233.1 innings pitched.
His sudden rise that season provided the inspiration for fantasy baseball's LIMA (Low Investment Mound Aces) plan, developed by Ron Shandler.
A Dream Season (1999)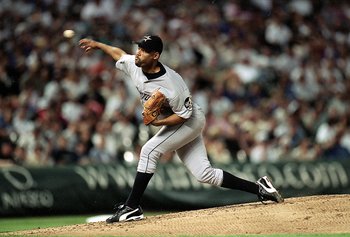 The city became enraptured by the righty with the jovial personality, and in 1999, the nation got exposed to Lima Time.
Lima went 12-4 with a 3.21 ERA in the first half, earning a spot on the National League All-Star team. With each win, he delighted Astros fans and drew the occasional ire of opponents and purists with his on-mound celebrations.
Talk show host Jim Rome helped Lima gain further national attention with a series of interviews that introduced him to a bigger fanbase. The growing attention reached its apex on Sept. 11, when Lima defeated the Chicago Cubs for his 20th win of the season.
Lima finished fourth in the National League Cy Young Award race and appeared to be on the way to newer plateaus as the new century arrived.
The End in Houston (2000-01)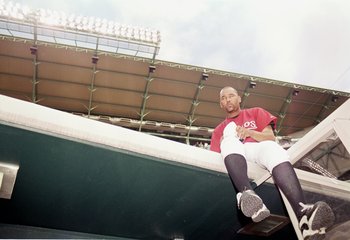 On his Twitter account, Houston Chronicle columnist Jerome Solomon tells how Lima reacted to Houston sportswriter James Montgomery when the two first saw the left field porch at (then) Enron Field.
"Oh, Lord!" Lima exclaimed.
The phrase best describes how Lima's career crashed as the club arrived in the hitter-friendly park. The long outs that Lima got away with at the Astrodome became home runs at Enron in 2000, as he gave up a club-record 48 bombs.
His record also took an extreme turn for the worst, as he finished 7-16 with a mind-numbing 6.65 ERA.
Lima tied a NL record when he gave up four homers in the first inning of a 12-3 loss to the Cubs on April 27. When asked about his thoughts on Enron's architect, he answered, "Not my friend."
A 1-2, 7.30 ERA stretch to open the 2001 season signaled the end of Lima's run in Houston, as the Astros traded him back to Detroit in June.
A pitching nomad (2001-06)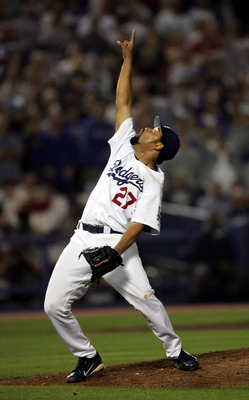 Lima was released by the Tigers after the 2002 season. He found his way to Kansas City in 2003, where he went 8-3 with a 4.91 ERA.
Lima Time returned in 2004, as he became a key member of the Dodgers pitching staff. Beginning the season in relief, he worked his way into the starting rotation and had a revival of his 1998-99 success, going 13-5 with a 4.07 ERA in 36 appearances.
It would mark the end of his brief run. Lima re-signed with the Royals in 2005 but went 5-16 with a 6.99 ERA. A four-start stint with the Mets the following year resulted in an 0-4 record (9.87 ERA) and closed the door on his major league career.
His last professional appearance came as a member of the Golden Baseball League's Edmonton Capitals last season.
"Lima Time"...One More Time for Astros Fans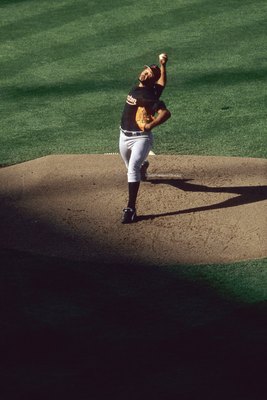 On Monday, Houston sports talk station KGOW (1560-AM) will dedicate its popular morning show to Lima.
Co-hosts John Granato and Lance Zierlein will open the phone lines for fans to share their memories of Lima along with playing classic interviews with the hurler, who was well-known for embracing Houston area fans.
As Zierlein said (via Twitter), "Trust me, there are plenty of athletes who 'put up' with fans because they had to, but they don't like them. Lima hung out with fans."
Keep Reading

Houston Astros: Like this team?