Top 12 Quotes about the Game of Baseball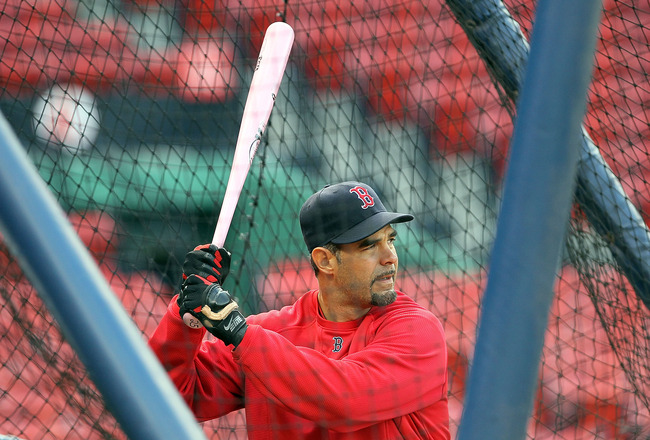 If anyone knows me at all, they would know that I am a baseball fan above anything else. It has been a passion of mine since I was two years old, and I strongly believe that it will continue to be a passion of mine for as long as I live.
However, there are so many people out there that don't understand why those who love baseball love it so much. There is a countless amount of sports fans out there that don't understand what the point of the game is, and another countless amount of sports fans that understand the rules but don't comprehend how it can be fun to play or fun to watch.
Like Wes Westrum said, "Baseball is like church: many attend, but few understand."
For those of you who do understand where I'm coming from, there are several baseball quotes that I remember off the top of my head. These words are pure gold, and couldn't have been said any better. Out of all the great things people have said about the game that represents America's past time, I have narrowed the number of great quotes down to the top 12.
Honorable Mention: The "Sleeper" Quote: Bob Feller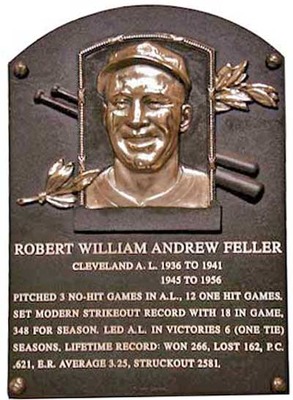 "Every day is a new opportunity. You can build on yesterday's success or put its failures behind and start over again. That's the way life is, with a new game every day, and that's the way baseball is."
Baseball has given me a lot of memories to remember, but the game of baseball has taught me a lot about life and this quote demonstrates that life should be taken one day at a time. Nobody is perfect, but we should all strive to be. Life has its ups and downs, its successes and failures. It is up to you to learn from the mistakes that you've made and to continue to build on your successes in order to become a better person. In a way, this quote is proving that baseball is like life.
This was a great quote by a great baseball mind and a great baseball player. However, the reason why this wasn't on the list was because the word "baseball" in the quote could be replaced by any sport. I wanted quotes that separated baseball from any other sport or recreational activity.
No. 12: Roy Campanella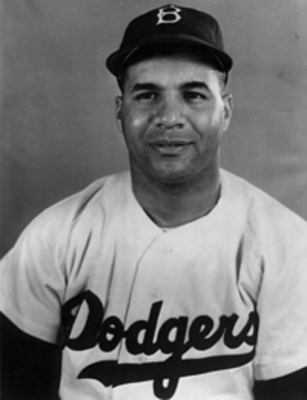 "You gotta be a man to play baseball for a living, but you gotta have a lot of little boy in you, too."
After remembering this quote, I've come to realize that, for most people, baseball is a lot like smoking. Think about it: you come across it at an early age, you think it's cool, it relieves stress, it's something that allows time to pass by easier, and (for some) it becomes rather addicting.
Once you like baseball, you can never hate it. Playing baseball brings back memories of one's early childhood. Just ask anyone who plays baseball for a living and they'll tell you.
No. 11: Bill Veeck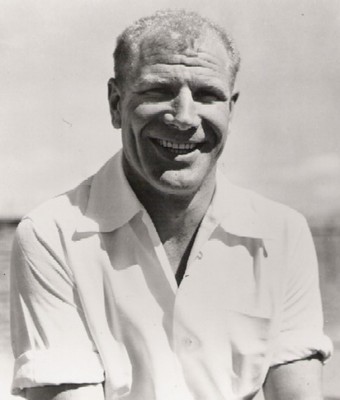 "Baseball is the only game left for people. To play basketball, you have to be 7 feet 6 inches. To play football, you have to be the same width."
What does it take for one to be an athlete? It is generalized that one needs to be tall (i.e. basketball), big-boned (i.e. football), fast (i.e. soccer), etc. in order to make it big in a particular sport. One is naturally gifted with talent and/or genes that make them tall or big-boned. The beauty of baseball is that every professional ball player has his strengths and weaknesses. In my opinion, this is the sport that truly needs to rely on the team's cohesiveness to win ballgames.
Not everyone can pitch like Sandy Koufax
Not everyone has the power of Babe Ruth.
Not everyone has the speed of Rickey Henderson.
Not everyone has the glove of Brooks Robinson.
Not everyone has the eye of Pete Rose.
Not everyone has the endurance of Carlton Fisk.
There are very few players who can even say that they don't specialize in one category; most of those guys are considered five-tool players.
It is great to have a sport where a physique like John Kruk's, the height of Randy Johnson, the weight of Mo Vaughn, and the scrappy game play of David Eckstein can be seen in the same game, hypothetically.
Of course, there are some guys out there who show some athleticism in their game play (i.e. Ken Griffey Jr.), but in baseball, no one is truly a "naturally born" baseball player. Everyone works hard to get to make it to the top.
Note: For those of you who don't know, Bill Veeck was once the owner of the Cleveland Indians, St. Louis Browns and Chicago White Sox.
No. 10: Brendan Francis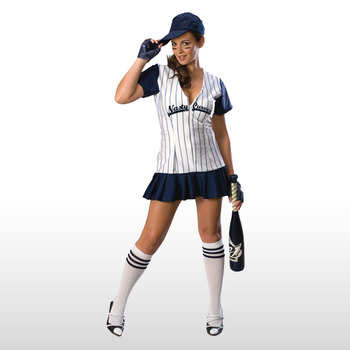 "A baseball park is the one place where a man's wife doesn't mind his getting excited over somebody else's curves."
Two common expressions one would have after this quote (and the picture) are:
"Um... honey... you sure about that?" & "By the way, have you seen Ben Sheets!?"
You know a man is a true baseball fan (and probably a moron) if he can look past thoughts implied in the first expression and skip right over to the second one.
No. 9: Bob Lemon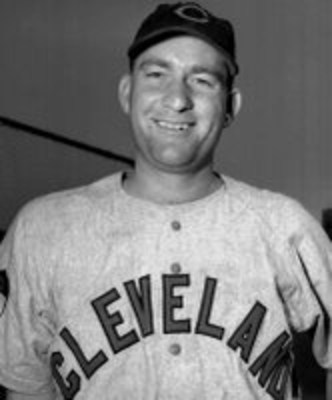 "I've come to the conclusion that the two most important things in life are good friends and a good bullpen."
For some people, baseball is a game. However, for a very few number of people (with the majority of them being Major Leaguers), baseball is life. This quote shows Lemon's mentality of the game when you think of your bullpen and compare it with your friends. As a starter, you want nothing more than your bullpen to protect your lead.
What's remarkable is that Lemon pitched 188 complete games out of the 350 games he started. Every game counts, and it's out of your hands as soon as you leave the game. From a pitcher's standpoint, all one can do is watch and pray that one's bullpen surrenders no more runs.
To me, a friend can relieve many things, but a reliever can befriend a starter like no friend can.
No. 8: Rogers Hornsby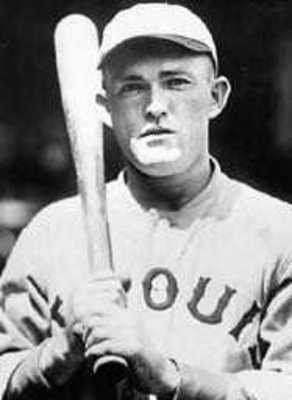 "I don't want to play golf. When I hit a ball, I want someone else to go chase it."
I've always been a fan of Hornsby's quotes. His quotes make me laugh and help me paint a picture of what early 20th century was like.
However, out of every memorable phrase he has been noted of, I like and appreciate this quote the most. Just think about it, after reading that quote, what are you most likely to play now: baseball or golf?
You guys decide.
(He is also credited for saying this: "People ask me what I do in winter when there's no baseball. I'll tell you what I do. I stare out the window and wait for spring." You cannot find a more truly dedicated ballplayer than someone who speaks his mind like that.)
No. 7: Ted Williams
"Baseball is the only field of endeavor where a man can succeed three times out of ten and be considered a good performer."
One of the greatest things about baseball is the amount of times someone can fail and still be considered successful. Think about using a round bat to hit a ball coming at you (often really fast) and trying to hit it square in order to get on base. Seems almost impossible to do, but professional baseball players are able to do it and the ones who succeed do it about 30% of the time.
Ted Williams was able to succeed four times out of ten; he is one of less than twenty people do this. No one has been able to accomplish that feat in nearly seventy years.
People fail over and over again, and that is why they succeed. Baseball reveals this huge failure/success ratio in statistics better than any other sport.
No. 6: George Foster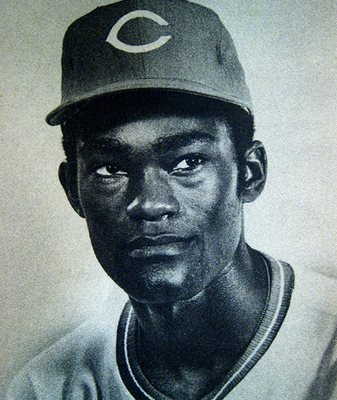 "I don't know why people like the home run so much. A home run is over as soon as it starts. … The triple is the most exciting play of the game. A triple is like meeting a woman who excites you, spending the evening talking and getting more excited, then taking her home. It drags on and on. You're never sure how it's going to turn out."
All of these thoughts are being put into people's heads about how "chicks dig the long ball," and how hitting a ball over the wall is automatically going to bring in [at least] one run. Personally, I think the home run is a little overrated, and that the triple is extremely underrated.
Do you know how easy it is for a man with good hand-eye coordination to hit 30, 40, even 50 home runs by simply swinging for the fences every time he comes up to the plate? Five players in the National League hit 40 home runs last year. Not one player in either league hit above Shane Victorino's 13 triples in the 2009 season.
I miss Steve Finley.
At 38 years old, he led the league in triples (with 10). There is not one player in the MLB who has even hit the 100 triple mark. That's pretty sad, knowing that 158 players have done it in the past.
There is only one catch to this quote: what if the guy hits an inside-the-park-home run? Isn't that like meeting a woman who excites you, spending the evening talking and getting more excited, taking her home, and excitingly getting—a run?
No. 5: Jim Murray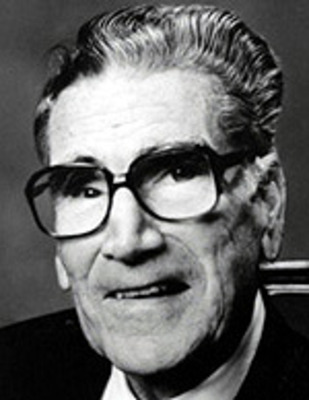 "Baseball is a game where a curve is an optical illusion, a screwball can be a pitch or a person, stealing is legal and you can spit anywhere you like except in the umpire's eye or on the ball."
Need I say more after that quote? Where else can you find any of that stuff besides baseball?
No. 4: Earl Weaver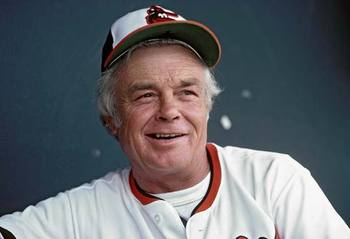 "You can't sit on a lead and run a few plays into the line and just kill the clock. You've got to throw the ball over the goddamn plate and give the other man his chance. That's why baseball is the greatest game of them all."
I don't think baseball has come across a more enraged manager than Earl Weaver. All feelings aside, he knew his baseball. He pointed out one of the greatest things about baseball by simply saying that you actually have to give your opponent the chance to beat you. And I agree with him because there is no difference in how you face a batter depending on the inning of the game. This is one reason why you could consider baseball unique, and, to several people, the greatest game of all.
No. 3: George F. Will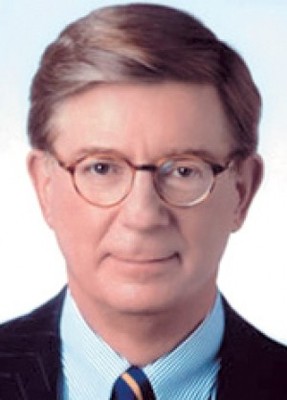 "Baseball, it is said, is only a game. True. And the Grand Canyon is only a hole in Arizona."
No. 2: Carl Yastrzemski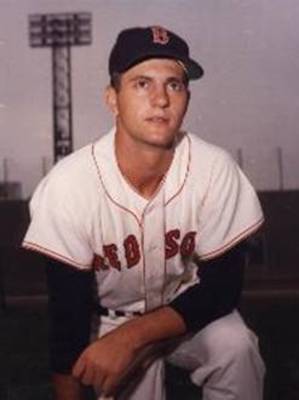 "I think about baseball when I wake up in the morning. I think about it all day and I dream about it at night. The only time I don't think about it is when I'm playing it."
Yastrzemski is undoubtedly one of the biggest names in the Boston Red Sox franchise—and that's really saying something.
Here is a guy who played his entire 23-year career with Boston, is an 18-time all-star, the possessor of 7 Gold Gloves, a member of the 3,000 hit club, the 1967 American League's Most Valuable Player, the last winner of the triple crown for batters in the major leagues, and a Hall of Famer.
Is it a wonder why Yastrzemski thought about baseball constantly? His love for the game could probably top anyone with those words.
However, the most important part of that quote is the last part. You don't think about baseball when you're playing it: just have fun.
No. 1: Yogi Berra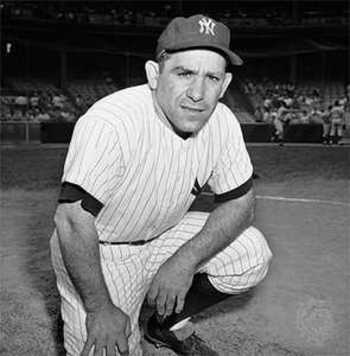 "The game's isn't over until it's over."
Seriously, what would this article be without a quote for good ol' Yogi Berra? A guy with an endless array of quizzical quotes, as a result of fracturing the English language, Berra was guilty of several Dogberry-ish statements. It's amazing how one of the most quoted figures in the sports world is a user of malapropism.
You've probably heard this statement numerous times, but it holds true to baseball more than anything. Literally, anything can happen. A team could be down by 6 runs in the bottom of the ninth (like the Braves on 20 May 2010 against the Reds), and come back to win it all just like that. With other sports, you are limited to scoring a certain amount of baskets, goals, etc. with the time you have left. This isn't the case with baseball, as (literally) anything can happen. A team can be down by 10 runs, and a team can come back and win it all. If a hockey team is down 10 goals, or if a basketball team is down 50 points, would their opponents have a chance to come from behind and win? It's possible but it's less likely due to time constraints.
Keep Reading