2010 FIFA World Cup: The Best World Cup Uniforms of All Time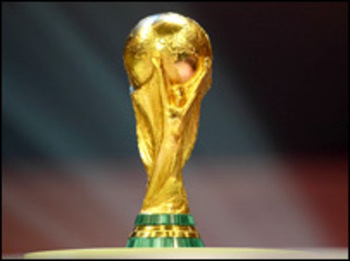 International football kits have evolved through the years to become what they are today: high tech, money making sports wear designed to aid the wearer in any way possible.
Styles have changed considerably but that isn't to say modern is always good. Some kits have been immortalised by great feats whilst others have stood the test of time purely because of their design.
How Not To Do It
This uniform hasn't made the list. This is Jorge Campos of Mexico at the 1994 World Cup. As the competition came to North America for the first time, we were provided with a perfect example of what isn't a good uniform.
10. Cameroon 2002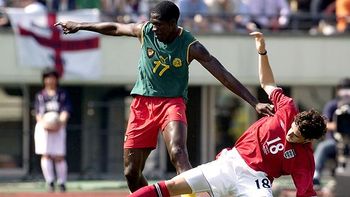 A wife beater? How stupid. That was pretty much what FIFA thought as they promptly banned Cameroon's controversial kit before the World Cup even started. As a result, they were forced to add black sleeves to the kit.
This botched attempt at changing the very nature of the football kit may not have made it to the World Cup but I'm including it anyway due to huge originality points whilst not looking like Jorge Campos.
9. Holland 1974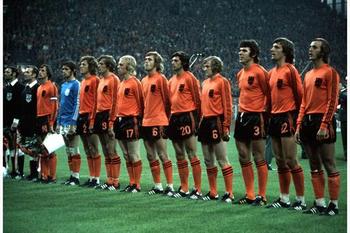 The Holland team of 1974 played a radical style of football known as "Total Football". The rapid passing, fast movement and silky skills powered Holland to the final.
West Germany proved to good, despite the Dutch managing to score before the Germans had touched the ball.
The bright orange of the kit matched their flamboyant style of play and the "hippy" look of the team.
8. Portugal 2006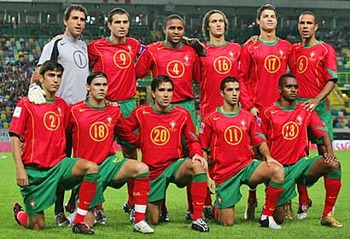 Bright colours aren't always a good idea. In this case though, it looks rather good.
Deep red with yellow numbers is simple but effective.
It clearly worked, Portugal beat England on penalties and managed a fourth place finish, their best since 1966.
7. France 2010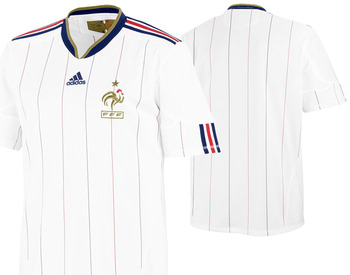 This is France's away kit for the 2010 World Cup. The simple white design with French colours in thin stripes down the front and back make this kit look very stylish.
France scraped into the World Cup courtesy of an ever so slightly controversial incident. Now that they've made it, they can impress, if for no other reason, with their brand spanking new kit.
France 1978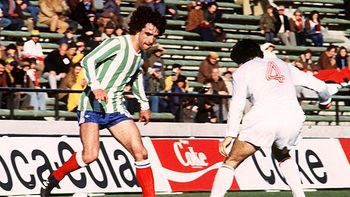 Happily for France, this kit would only be worn once.
When France and Hungary discovered that they both only had white kits, France was forced to wear a local teams kit.
Although not a chosen kit, the clash of green, blue and red is truly horrendous and a reminder of why good organisation is essential.
6. Italy 2006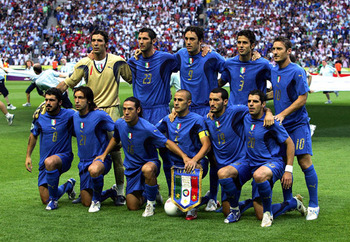 All blue with gold lettering, this kit looks great. The darker patches on the sides even go well with the lighter blue.
The kit is simple and classical; there can be no complaints here.
Zinedine Zidane head-butted Materazzi in the final whilst he was wearing this kit, a moment that might have swung the match in Italy's favour. This kit was present at a huge moment in World Cup history and that is what clinches its greatness.
Italy 2010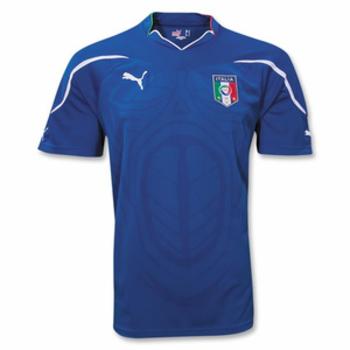 After a successful 2006 kit outing, Italy has blown the follow up by putting a semi-visible monster on the front of their kit.
If it wasn't for the monster, this would be a great kit. Simple can often be best.
5. Argentina 1986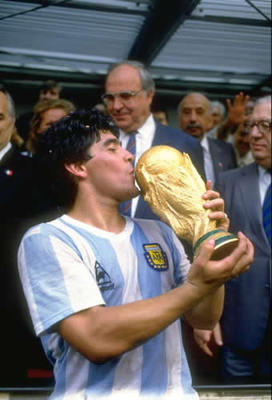 Although not the kit worn by Maradona for the infamous "hand of God" incident, this kit is the one worn by Argentina in the World Cup final in front of 115,000 spectators and a worldwide TV audience.
The tournament will forever be associated with the "hand of God", but the traditional blue and white stripes were almost ever present on Argentina's journey to World Cup glory.
4. USA 1950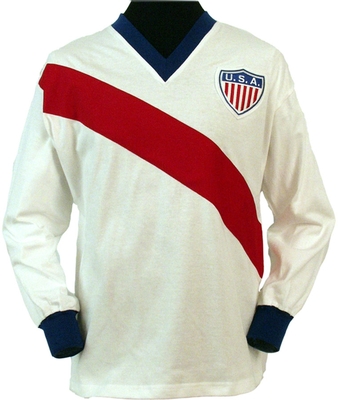 Here's the shirt from 1950 kit famous for the "miracle on grass" when the USA beat England 1-0 in a massive upset.
The red slash is stylish and old school. The blue cuffs aren't up to much but this is really a case of the event making the kit.
3. USA 2010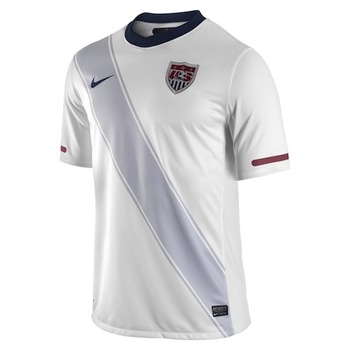 An update from the 1950 kit famous for the "miracle on grass", this kit looks magnificent. The silver stripe complements the white base colour perfectly.
A smart blue collar rounds off a superb home shirt. This kit comes at a time when the USA has a team capable of causing upsets of similar proportions to that of 1950.
This kit can do nothing but help.
2. England 1966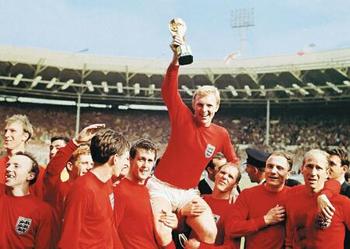 England's only triumph came in a simple traditional red in the days before sponsorship and technologically advanced kits.
Despite being 44 years old, this kit is instantly recognisable to any English football fan.
Geoff Hurst scored a goal over which there is still debate, in this kit.
Where did all go wrong?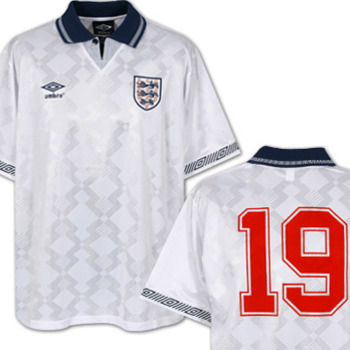 The 1966 kit was a classic, but 34 years later, England played in this.
The zig-zagging lines on the shirt make your eyes hurt, and the umbro logo and stripes on the sleeves don't help matters.
Add in bright red numbers on the back and you have a kit to forget, much like the semi-final penalty loss England suffered in the tournament itself.
1. Brazil 1970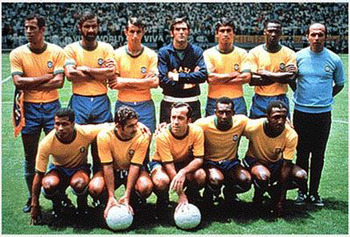 What a kit. The winners in 1970 had a simple golden-yellow shirt with blue shorts.
Pele's final World Cup saw him have an incredible tournament as Brazil won the tournament for a third time.
Often regarded as the greatest team of all time, the tournament is also remembered for Gordon Banks incredible save from Pele who was wearing this shirt.
Keep Reading