The 10 Best Trash Talkers in MMA (With Video)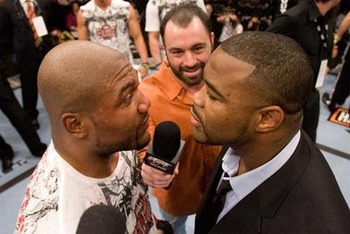 Taking the impending showdown between Rampage Jackson and Rashad Evans at UFC 114 as inspiration, lets take a look at some of the best trash talking in recent MMA history.
Be it a mutual hatred or a bit of fun, nothing gets the fans and fighters going quite like a bit of smack talk.
The build up to the Evans vs. Rampage been huge and quite hilarious at times.
Sit back and enjoy the best of the best in talking trash.
Trust me, they will make you laugh especially after you know what happened in the fight!
Dan Hardy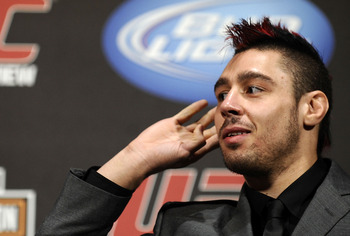 Love him or hate him, the Brash Brit Dan Hardy has made a big name for himself in the UFC by not only winning inside the cage but also outside of it.
Many people, including myself, feel he beat Marcus Davis before they even entered the cage with comments such as "plastic paddy."
This is one of my favorite Hardy quotes.
Matt Serra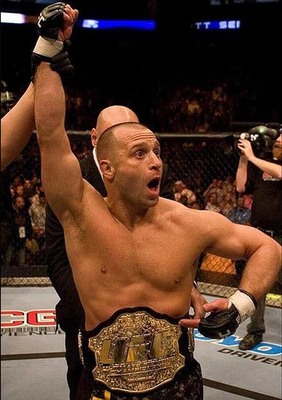 One of my favorite trash talkers in the sport today.
I just love hearing Matt "The Terror" Serra lay down some smack in his New York accent.
His recent epic feud with Matt Hughes took it to new levels and I for one, thoroughly enjoyed it.
Here are some great lines from the "Angry Midget."
Frank Mir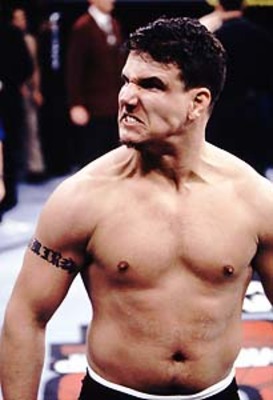 To describe Frank Mir's obsession with Brock Lesnar as a little weird would be brushing over the issue.
Mir has been driven to another level in his quest to avenge his defeat by Lesnar at UFC 100.
Packing on added muscle and making his drive to defeat Lesnar his single focus in life.
Unfortunately, Shane Carwin has put a bump in the road for Mir, but I am sure we have not heard the last of his hatred for Lesnar from this perennial trash talker.
Here's a great little montage of how Mir feels about Brock Lesnar.
Josh Koscheck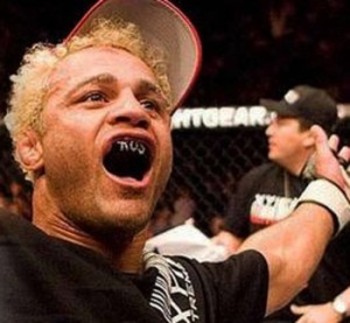 For many fans Josh Koscheck is public enemy No.1.
His comments and actions at UFC 113 certainly didn't do him any favors.
With his upcoming appearance on the next season of TUF as an opposing coach to GSP he looks set to remain the villain for MMA fans.
Go Habs Go!! Haha
Brock Lesnar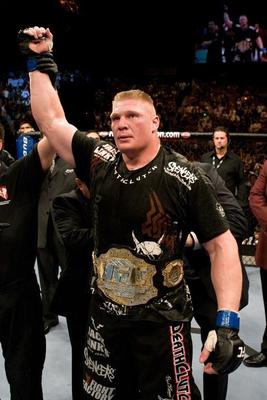 It's fair to say that Brock Lesnar has mastered the art of building up a fight and bashing an opponent, he is the biggest PPV draw after all.
He seems to love fulfilling the pantomime villain role and his days in the WWE have certainly given him a great character to play up to.
Not so much bashing any opponent, I just loved his outburst at UFC 100 after defeating and making a life long enemy out of Frank Mir.
Tito Ortiz vs. Ken Shamrock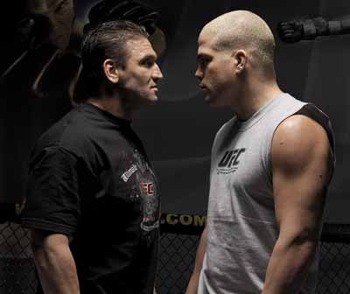 Both of these fighters are worthy for being on this list based purely on their lengthy feud and numerous duels inside the Octagon.
I just couldn't separate them, so they make it as a joint effort.
Tito always seemed to get the better of the talk and he definitely did inside the cage.
This little vignette sums up their feud nicely!
James Toney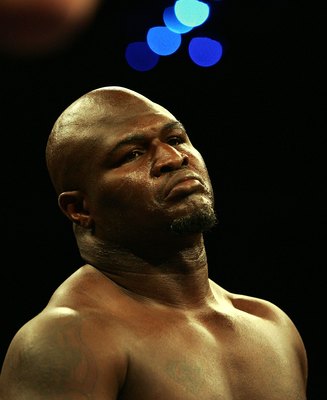 Whether this Boxing/MMA experiment works is yet to be scene but there is no doubting that James "Lights Out" Toney talked himself into the UFC and onto this list.
After constantly showing up at repeated UFC events and harassing UFC President Dana White for a chance to compete in the famed octagon, the UFC agreed.
An official first opponent has not been announced, but it appears that Randy Couture is most likely to welcome the famed boxer to MMA.
Chael Sonnen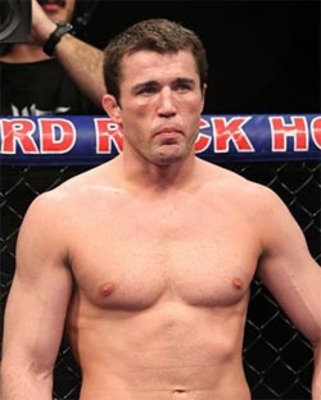 The Republican and No.1 contender to Anderson Silva's middleweight crown has been making a lot of noise in the last few months.
His hatred of Anderson Silva and win over Nate Marquardt have finally given the Oregon native the chance to fight for the gold.
He has talked his way into the fans attentions, and one thing is for sure the talking is going to get a lot more intense in the build up to UFC 117. I can't wait!
Not really trash talk but this video makes me laugh!
Quinton Jackson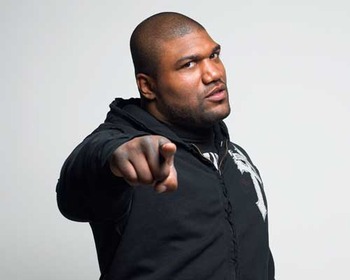 Lets go back to wear it all began, UFC 96.
After Rampage had earned a hard fought decision win over Keith Jardine, Rashad Evans entered the cage for some of the best post fight stare downs of all time.
Rampage did most of the talking and laid down the challenge that there would be some "black on black crime" if the two met in the cage.
The build up to UFC 114 has been full of some great quotes form Rampage, but for the me the start of it all is the best.
Dana White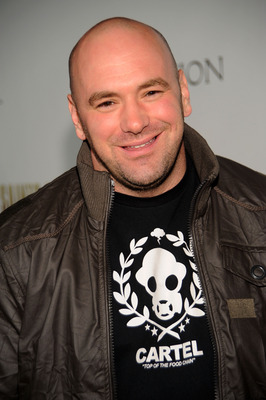 Come on!
I mean, there is no way to end this slideshow than with none other than the UFC President Dana White.
A polarizing figure, Dana White and his talk are one of the biggest reasons for the UFC's and MMA's growth in the past decade.
He speaks his mind and at times it can lead to some great moments, such as Kimbo entering the UFC!
Who would have thought it after comments like this.
Keep Reading