The All-Motorsport Power Rankings: No. 63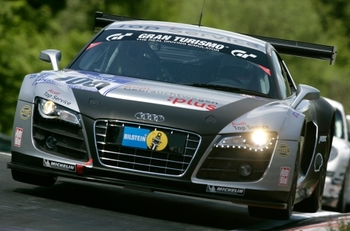 If that picture does nothing for you, then you're a little dead inside.
There are few tracks that carry the same terror as the Nurburgring Nordschleife, and probably no race that is even vaguely similar to the Nurburgring 24 Hours—where Porsches compete alongside (and occasionally through, between and around) anything from Renualt Clios to four-door Aston Martins.
Elsewhere in a weekend of race that was so anachronistic anyone awaking from a 40-year coma would feel at home F1 went to Monaco. The predicted "chaos" by having 24 cars around the track in qualifying was as big an anti-climax as the whole of the NASCAR weekend, which obviously had its quota of yellow flags imported to Monte Carlo, which saw four safety cars, including one for a drain cover coming loose on the track, which didn't need two red flags and a bucket of silly putty to fix it.
15. Roger Green (N24)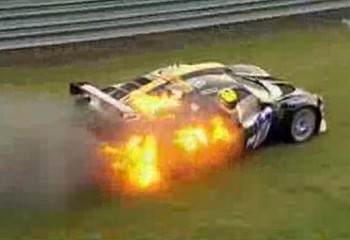 Undoubtedly the finest bail out from a burning piece of British machinery since a tail gunner parachuted from a burning Lancaster bomber somewhere over Regensburg.
Watch here in wonder.
14. Steve Plater (NW200)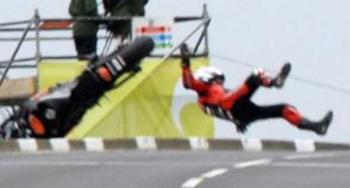 Crashing his superbike in practice for the NW200 on Thursday Plater apparently went through safety fencing and ended up in the sea.
Even if this isn't true it shows just how truly insane motorcycle road racing is.
13. Matthew Wilson (WRC)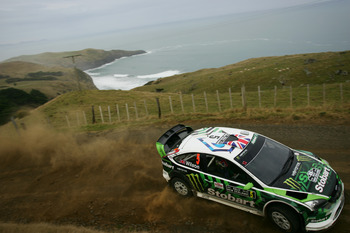 12. Casey Mears (NASCAR)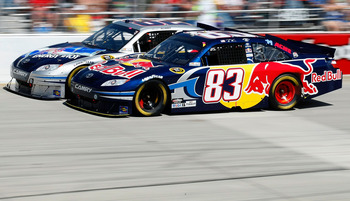 Casey Mears.
Jeremy Mayfield's court case is coming to an end, so everyone Google "Trade Descriptions" and we'll give NASCAR something else to worry about.
11. Jarno Trulli (F1)
10. Lewis Hamilton (F1)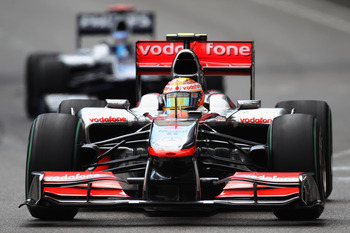 Hamilton accuses Red Bull of "taking the mickey"
He also complained that Red Bull carry on stealing his dinner money and never pass to him when they're playing football in PE.
9. Rubens Barrichello (F1)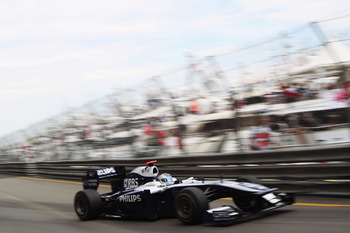 Barrichello unveils F1's way of helping Hispania through the season.
Donations! Starting with a steering wheel.
8. Jenson Button (F1)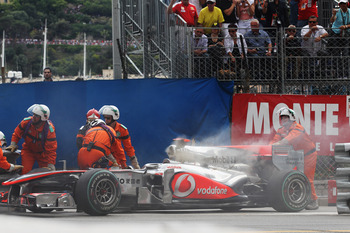 Virgin Racing more reliable than McLaren shocker.
7. A.J. Allmendinger (NASCAR)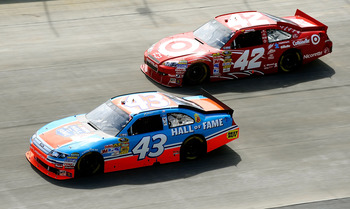 What do you think Jimmie Johnson was thinking seeing his Darlington attacker stalking him round Dover?
6. Scott Dixon (Indycar)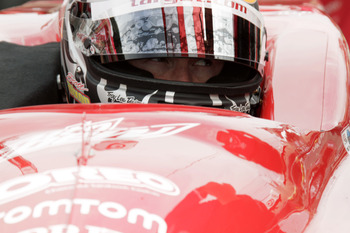 He's already topped two practices at Indy – can we just end the Few Weeks of May now and save some money.
5. Pedro Lamy (N24)
Pedro's having a good 2010.
Winner of the 1000km of Spa, winner of the Nurburgring 24 Hours for a record tying fifth time.
Le Mans next.
Nurburgring 24 Hours report.
4. Michael Schumacher (F1)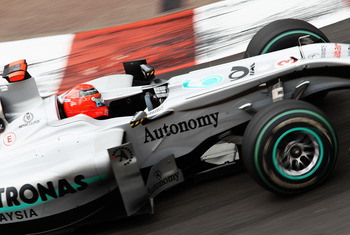 You can only imagine how jealous the 2006 veterans were that Michael managed to get past a Ferrari at Rascasse.
3. James Courtney (V8 Supercars)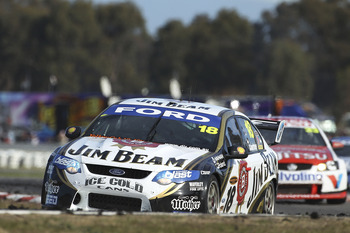 OK, the world may be spinning backwards, two more wins for James Courtney, and somebody other than Jamie Whincup leading the championship. Frankly I'm worried it's a sign of the apocalypse.
2. Kyle Busch (NASCAR)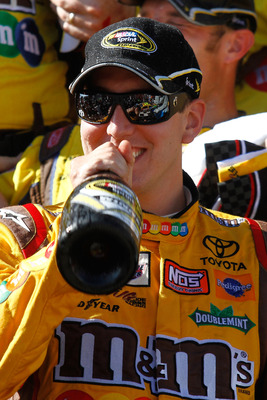 He won, but it was reaaaallllyyyy boring.
Keep Reading