The Ten Worst Looks in Major League Baseball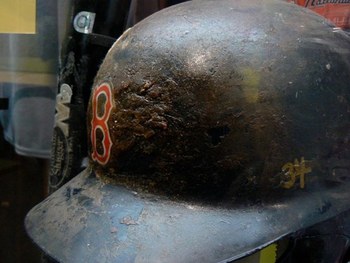 Baseball uniforms sure have changed over the years. From flannel to cotton to polyester, baseball players have adorned numerous types of fabric for the sake of team unity.
But it is not just the uniforms themselves that dictate a player's appearance.
Players have gone to great lengths to alter their look on the field, adding their own personal twist to their daily game day attire.
Over the years, players have pushed the limit with their changes and looks. Some have worked while many others have not.
Major League Baseball has even gone as far as to regulate some of the different looks players have tried to implement.
And while MLB may not always be ahead of the curve, they do offer some terrible uniform looks in baseball.
Here are the 10 worst...
Flat Brims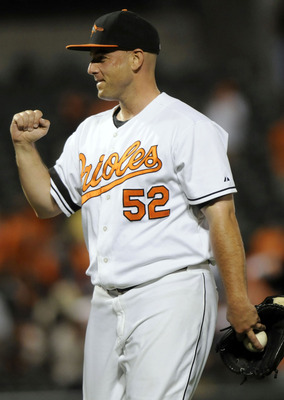 The flat brim disappeared for a long period from baseball before current Dodgers reliever George Sherrill brought the look back.
Sherrill's brim looks fresh out of the box and is so flat you could serve dinner on it.
Sherrill wears the flat brim as a sign of creativity and uniqueness from the rest of the league.
In the end, it is a goofy look that leaves many fans just begging to run out of the field and bend his hat.
Sideways Brims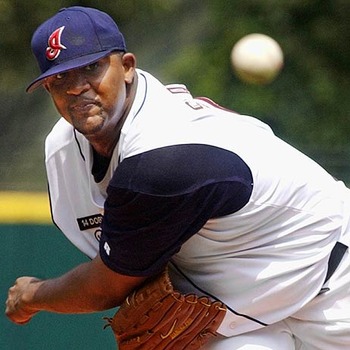 CC Sabathia popularized his own look by rocking the slanted brim on the mound.
It's a look that shows a more youthful appearance to the game.
However, there is a reason why the brim is directly in the front of the cap.
Clean it up and keep the cap looking straight ahead.
Baggy Pants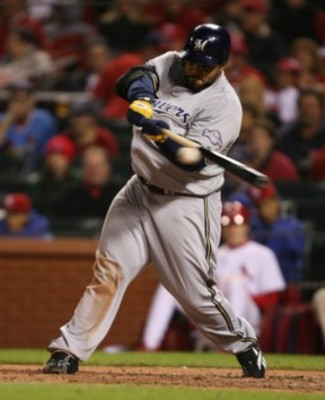 The baseball uniform is supposed to be a form-fitting piece of clothing.
But many players—including Prince Fielder (pictured) and CC Sabathia—have taken some liberties with the uniform code.
And their pants have begun to look more like pajamas than those suitable for diving and sliding.
Now, guys who do little of both like Sabathia and Fielder can have the luxury of their baggy pants—but it is an issue the commissioner's office is trying to curb for the sake of one thing only.
Keeping things uniform.
Phiten Necklaces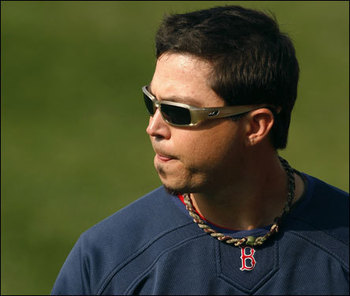 One of the latest looks in baseball surrounds the rise of Phiten necklaces.
The necklace—made by popular by Josh Beckett, Joba Chamberlain, and others—are said to boost performance and maintain a healthy physical energy.
The players who wear them certify the necklaces, but in reality the Phiten necklaces look like something the players picked up at a head-shop.
Energy source or hemp necklace?
Either way, the trend needs to go...
Pants Over Cleats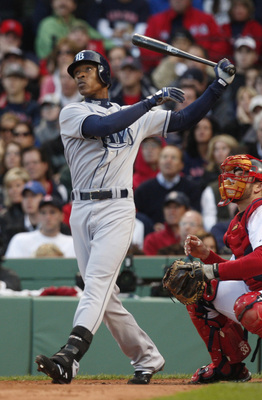 B.J. Upton's uniform looks straight and clean right?
Actually, one little tweak has drawn the ire of the MLB front offices surrounding Upton, Denard Span, Gary Sheffield and others beginning a trend of pulling their pant legs over the back of their cleats.
That's a big "no-no" says Major League Baseball, as the league has begun fining players $1,000 for every violation.
Personally, I don't understand the desire to pull the pants over the back of the cleat.
While it may work for some players, there's no way the "look" actually improves a player's running ability.
Sweat-Stained Hats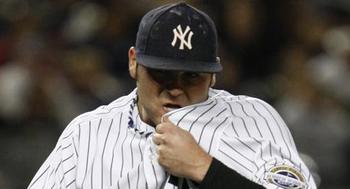 Big league ballplayers have the means to get any equipment they desire at any time.
Therefore, it should be easy enough for a player to get a new cap before his hat becomes a maze of sweat stains.
But many players believe that not changing one's hat is a sign of good luck.
Instead, it looks like a sign of laziness.
Disgusting Helmets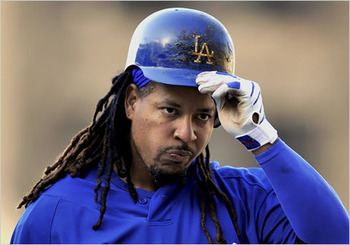 Spit; Dirt; Grit.
Pine Tar; Mud; Crud; Tobacco.
Who knows what exactly ends up on MLB players' filth-infested helmets, but Manny Ramirez—and, to an extent, Jorge Posada—are infamous for this "look".
It didn't even take until June for the duo's helmets to develop a thick layer of filth.
Both Ramirez and Posada seem to take their first at-bats of Spring Training with crud on them.
And it's likely leftovers from the prior season...
Gazoo Helmets
Major League Baseball and Rawlings worked together to create a more protective helmet.
The next generation helmet is meant to a better guard against concussions.
David Wright made the helmet famous when he wore it upon his return from a concussion in 2009.
Francisco Cervelli continues to wear one after suffering a concussion in Spring Training.
The new helmet is now mandatory across all levels of minor league baseball.
No one diminishes the purpose and effectiveness of the helmet.
But there has to be a better look for a helmet than making players evoke this guy
Alternative Uniforms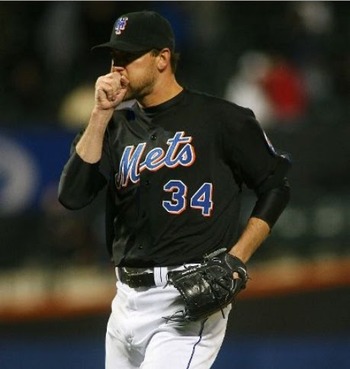 Throughout MLB history, teams carry two uniforms—one home and one away.
However, in recent years every team—except the Yankees—has introduced an alternative uniform.
The Arizona Diamondbacks and Washington Nationals both have four uniforms in their repertoire.
The White Sox have a black top.
The Red Sox have a red top.
The Mets introduced a black jersey in 1998, completely changing their color scheme.
A taste alternative uniform is a solid investment, but too many teams have begun altering the identity of their organizations—like the Mets did with the black uniforms.
The result?
Often ugly and unnecessary alternative uniforms...
Body Armor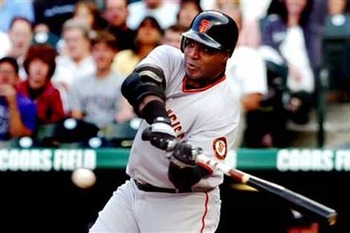 The creation and utilization of protective gear for batters was a good thing, and it's saved numerous lower leg and arm injuries.
However, players have begun adding on so much armor that they appear ready for battle.
Elbow pads ranging from the triceps to the forearm.
Leg guards from the shin to the toe.
I absolutely support players protecting themselves, but the abuse of such gear has come at the expense of a pitcher's ability to throw inside.
Keep Reading