Houston Rockets Guard Aaron Brooks Set To Host Basketball Camp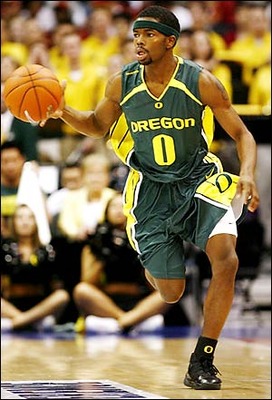 Houston Rockets point guard Aaron Brooks, the 2010 NBA Most Improved Player, will be hosting a basketball camp this summer at the Rice University Recreation and Wellness Center in Houston, Texas.
The former Oregon Duck hardwood hero and rising star in the pros will host the Aaron Brooks Drills & Skills Basketball Camp—an event for kids ages 6-17 from Houston and surrounding areas—from 9 a.m. until 3 p.m., July 6-9, 2010.
For now, let's take a quick look at what's in store for those attending Brooks' Houston summer camp—which tips off in just six short weeks…
Aaron Brooks Drills & Skills Basketball Camp: Houston, Texas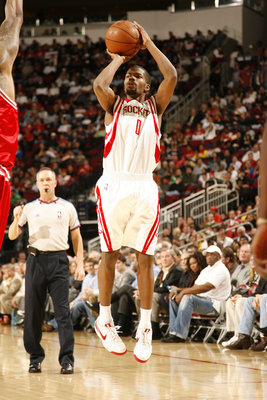 So what exactly is this AB summer hoops camp?
According to the official site of Aaron Brooks (thirty2zero.com), the Houston Rockets point guard will be emphasizing "the fundamental skill development, teamwork, sportsmanship, and team, and positive adult participation in a fun and rewarding youth basketball experience."
The camp is also "where young players can create a bond with the game, while learning what it takes to be successful away from the court," according to Brooks' site.
A link on Brooks' site allows those interested to register for the camp—which is for kids ages 6-17 from Houston and surrounding areas.
Program Highlights
According to Brooks' official site, the NBA star's summer camp will offer the following:
-Professional instruction
-Skill development
-Age-appropriate court size and basket height
-Basketball fundamentals
-Individual instruction
Skills and Fundamentals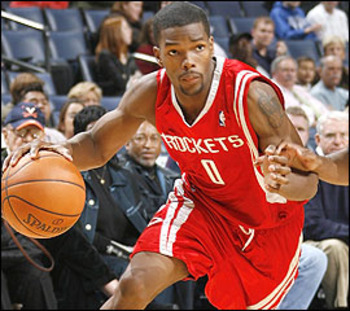 In addition to the aforementioned instruction that kids will receive during their time at Brooks' summer camp, the following skills and fundamentals will be focal points of the four-day event:
-Dribbling
-Passing
-Shooting technique
-Offensive and defensive basics
-Sportsmanship
-Teamwork
AB's Summer Camp Details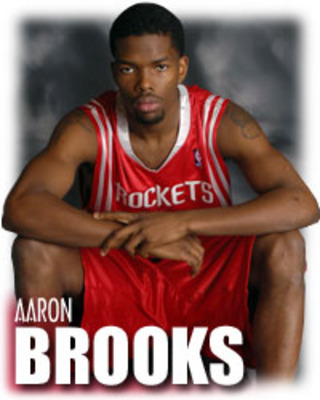 Where: Rice University-Recreation & Wellness Center
6100 Main St., Houston, Texas, 77005
When: July 6-9, 2010
9:00 a.m.-3:00 p.m. daily
Media: Media outlets in the Houston area
Aaron Brooks, His Website, and Twitter Updates
So how does Aaron Brooks feel about his upcoming summer camp?
"Check out my website, www.thirty2zero.com, for my camp info in Houston (July 6-9) and Seattle (June 28-July 2)," Brooks wrote to his Twitter followers on May 11.
A few days later, upon arriving back in Houston, Brooks had another tweet for his fans and followers.
"I'm back in H-Town," Brooks wrote on the evening of May 14 via Twitter. "Really want my b-ball camp and charity golf event to be successful."
*****
Denton Ramsey may be reached via email at denton.ramsey@gmail.com
[All Photos Courtesy of Google Images Search]
Keep Reading

Houston Rockets: Like this team?