2010 NFL Preview: Key Players Who Will Step Up in 2011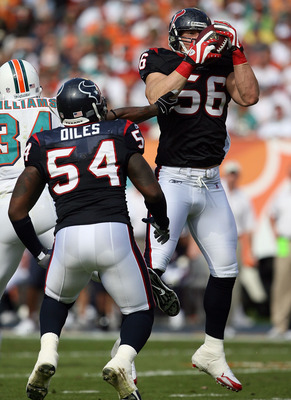 Many players in the NFL continuously have great seasons contributing to their teams. Most of the time they are franchise names like Peyton Manning, Ray Lewis, Drew Brees. The list could go on and on.
Yet to me there are five specific players that need to prove themselves to their respective teams, merely for the fact if they do not shine this season they are destined to be mediocre NFL players, although they possess the talent to be future Hall of Famers.
This list is not based on stats, but simply the importance of their performances towards their teams.
Brian Cushing, Linebacker, Houston Texans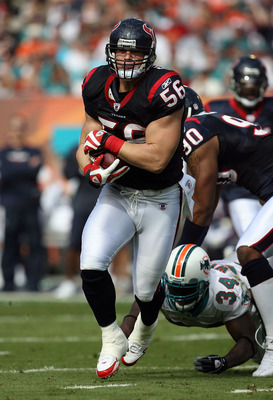 We all know the performance-enhancing scandal Defensive Rookie of the Year Brian Cushing was involved in over the off-season. For such a talented player to resort to steroids is a shame and a disgrace.
Nonetheless, steroids do not contribute to the ability to read the field. He obviously has a knack for the game and should really forget this tragic moment in his career and look forward just playing the game the way it should be played. The Texans were deeply hurt by this incident due to the fact of the success they had last year, and the improvements they finally had been able to accomplish after so much hard work they have put into the franchise.
If Cushing can bounce back from his four-game suspension and prove to everyone he does not need drugs to be a phenomenal athlete. He will surely highlight the Houston Texans organization as a team to watch in the near future.
Tony Romo, Quarterback, Dallas Cowboys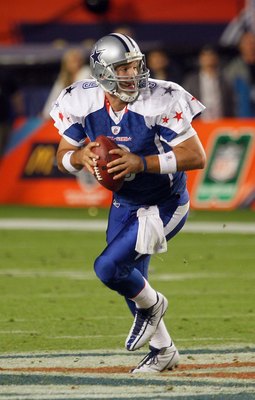 Where do I begin? Romo has been one of the more overrated QBs in recent years. I personally thought he was a the wrong person to lead a Cowboys team with talent and possible prosperity, yet he has proved me wrong with ability to compile his teammates to rally and play to their full ability.
Let's face it. The Cowboys need to win now if they plan on winning in this new decade. Romo needs to prove to everyone why Jerry Jones trusts him with his prized Cowboys franchise. He does not necessarily need to have a Pro Bowl-type season for his team to win. However, he just needs to motivate his other teammates and show them he is the right man for the position.
If he is to have a decent 3,000 yards passing, 20 touchdowns, and a minimal interception count, The Dallas Cowboys should easily make a contention for the strongest team in the NFC. If Romo does not succeed, look for Jones to start looking for his replacement as soon as the 2011 off-season.
Chad Ochocinco, Wide Receiver, Cincinnati Bengals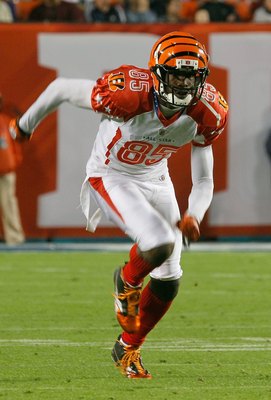 As one of the league's most interesting characters, Chad Ochocinco's contract is up after this season and he has yet to really prove why he deserves another contract extension.
His performance in the playoffs last season was extremely disappointing, yet he did make the Pro Bowl for his sixth time. The question is: Do the Bengals really need a wide out like Chad Ochocinco on their roster to succeed? They can easily release him themselves and find two average name receivers and work a system like when Chad and T.J Houshmanzedeh were a duo.
His off-field antics are another reason he must execute to perfection this season. He seems to be really side-tracked on how well he dances instead of how well he catches. If he is not a main factor this season, look for Ochocinco to be heading to another team next season. But if he is, he will be the organizations' image until the day of his retirement.
Chris Johnson, Running Back, Tennessee Titans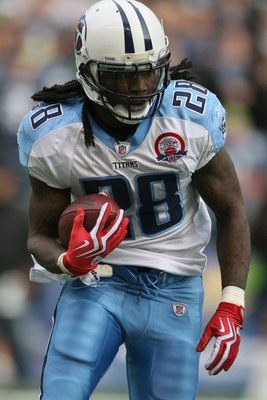 Probably the most questionable player on this list, Johnson to me needs to have another outstanding season like last year for the fact that he is now considered the premiere running back in the league. He had great numbers no doubt about that, but so did Jamaal Lewis in 2003.
If he is able to have another outstanding season, he definitely deserves to be considered the best back in the league. Not to mention his team is in a position to become one of the stronger teams in the AFC.
Johnson is now the person the Titans look to for support, and if he is able to come through he should be the franchise's mere image for many years to come. If somehow last season was a fluke and he does not play to the level the organization is expecting him to play, look to see backs being turned on him very quickly.
Carson Palmer, Quarterback, Cincinnati Bengals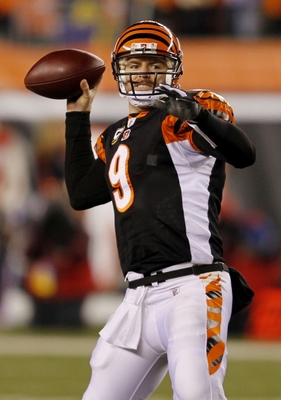 Another Bengals player making my list is Carson Palmer. For a former first-draft choice, Palmer never seems to be on the lists of bad picks. He has not live up to the expectations that the Bengals thought he would. Injuries and countless problems on the offensive side of the field have brought Palmer nothing to show for his talent. An injury in last year's playoffs sidelined him, and according to him he is at a 100 percent now.
If so, this is his year to prove that he is capable of leading a winning team. With Chad Ochocinco's situation, this might be the last year he has an extraordinary wide out at the position. He won't be replaced even if he does not come through, yet he will be marked as an average QB that is incapable of winning a Super Bowl.
He certainly has the talent, and the question has always been whether or not the Bengals have provided him with the right tools. The Palmer era needs to begin this season if the Bengals ever hope on having a triumphed team with him as QB.
Keep Reading