Top Five 4-3 Defenses of the Decade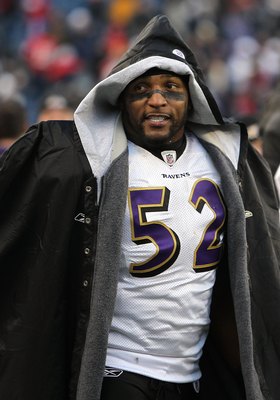 I just recently did a slideshow on the top five 3-4 defenses of the decade so if you haven't read it yet, please do. Here
Selecting the top five 4-3 defenses was easier simply because there were more to go around. As a heads up, no team will be on this list more than once. So without further ado, here are your top five 4-3 defenses of the decade.
If you want to read my predictions on the Steelers 2010 season, here's the link.
http://bleacherreport.com/articles/393566-pittsburgh-steelers-13-2-1-and-afc-north-champions
5. 2008 Washington Redskins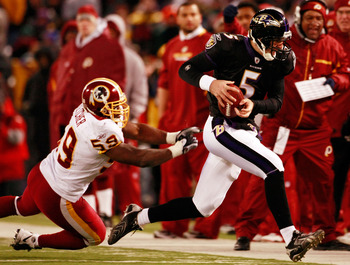 Who would have thought that the Redskins would have made my list? I may not like them, but they do have a pretty good defense. If they had had a good QB and head coach in 08, they probably would have won a few more games and done some damage in the playoffs.
This has to be my favorite of all the recent 'Skins defenses. Even without Sean Taylor in the secondary, they played better than the year before. Led by LB London Fletcher (who by the way has never been selected to the Pro Bowl despite never missing a game) this unit more often than not got the job done.
Total stats are:
7th Pass Defense 193.4
8th Rush Defense 95.4
28th Sacks 24
4th YPG 288.8
6th PPG 18.5
17th INTS 13
4th Total Defense
4. 2007 Indianapolis Colts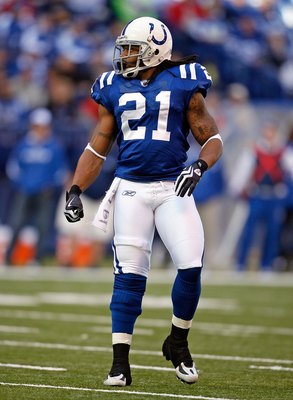 Who knew that the Colts would ever make a slideshow about defense? Normally the Colts defense is ranked in the middle of the pack, but in '07 it was ranked third.
It was well earned because the Colts, normally known for their offense, showed a powerful defensive prowess all throughout the season. They even ranked first and second throughout the '07 season.
I think the sudden defensive turnaround was due to SS Bob Sanders playing 15/16 games. He usually hurts himself around the beginning or halfway mark, but this time he stayed healthy, recording 96 tackles and two INTs.
Total stats are:
2nd Pass Defense 172.8
15th Rush Defense 106.9
26th Sacks 28
3rd YPG 279.7
1st PPG 16.4
2nd INTs 22
3rd Total Defense
3. 2008 Philadelphia Eagles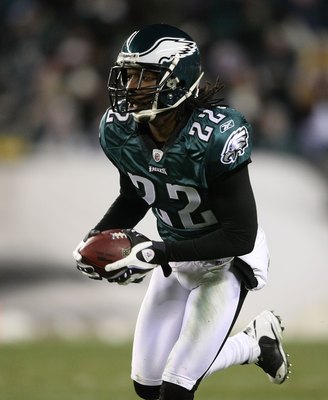 One of the best CBs in the league right here. Playing on this Eagles defense doesn't hurt as well.
This defense was fond for getting after the QB. I should know. They sacked Big Ben eight times that year and beat him up pretty bad. Ugh it hurts just to think about it.
The '08 Eagles were easily the best blitzing 4-3 team in the league that year. It seemed like almost every play was a blitz. I think if they switched to a 3-4, they would be even better.
The only knock against them is they didn't get a lot of interceptions. You would think they would as much as they blitzed. Still, they were good enough for third in the league, so they make third on my list.
Total stats are:
3rd Pass Defense 182.1
4th Rush Defense 92.2
3rd Sacks 48
3rd YPG 274.3
4th PPG 18.1
11th INT'S 15
3rd Total Defense
2. 2000 Baltimore Ravens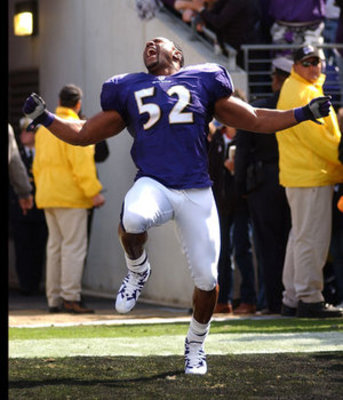 It was hard putting the Ravens here. I mean this was one of the greatest defenses of all time. They forced shutouts and allowed one of the lowest amount of points per game. They also won the Super Bowl.
So why aren't they No. 1?
Because they weren't the No. 1 defense in the league. That honor belongs to the Titans. They were in a close second. I know they were great and all, but obviously someone performed better.
Total Stats are:
8th Pass Defense 187.3
1st Rush Defense 60.6
22nd Sacks 34
1st YPG 238.3
1st PPG 10.3
5th INTs 23
2nd Total Defense
1. 2002 Tampa Bay Buccaneers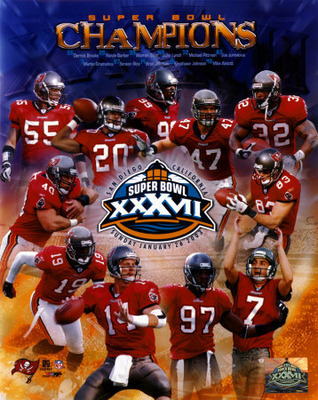 Well if it wasn't the Ravens it had to be the Bucs. It's obvious they were the best 4-3 defense. I mean how many teams can run the Cover 2 and be as dominant as these guys were?
This group of defenders held their own against the Packers, Raiders, and Rams just to name a few. Remember this was in 2002, not 2009. They also got their first Super Bowl.
The Bucs are not as great as they once were, but it's nice to remember how dominant they used to be.
Total stats are:
1st Pass Defense 155.6
5th Rush Defense 97.1
6th Sacks 43
1st YPG 252.8
1st PPG 12.2
1st INT'S 31
1st Total Defense
Honorable Mention: 2009 Cinncinati Bengals
Probably not what you were expecting. C'mon, the Bengals don't get that much praise and their defense was pretty good last year. Not good enough to make my list, but good enough to get an honorable mention
Conclusion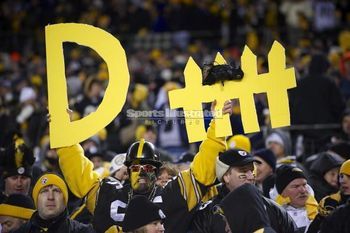 This ends my top five 4-3 defenses of the decade. My top five homefield advantages is done. here's the link.
http://bleacherreport.com/articles/395916-top-five-homefield-advantages-in-the-nfl?just_published=1
Keep Reading

Pittsburgh Steelers: Like this team?