Chris Dudley and 25 Famous Athlete Politicians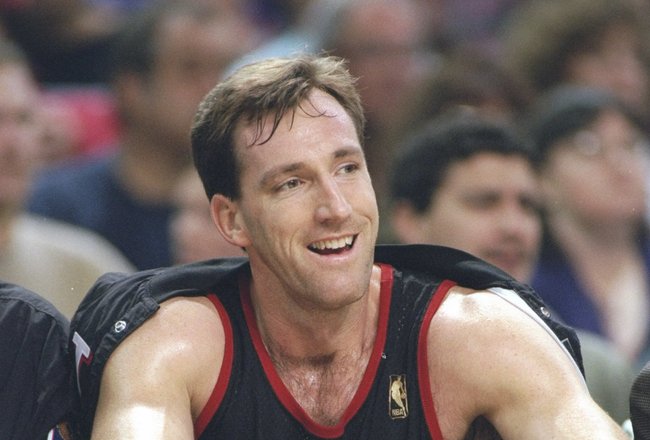 The guy previously known as being one of the worst free throw shooters and most disproportionately paid players in NBA history has cleared his first hurdle in an attempt to be a state governor.
Chris Dudley made $40 million over a 16-year career that ended with the Trail Blazers in 2003.
The 6'11" center averaged 3.9 and 6.2 rebounds per game in his time with the Cavs, Nets, Knicks, Suns and Blazers.
He planted roots in Oregon and has won the Republican nomination for governor. He'll face former Democratic governor John Kitzhaber.
Dudley joined another two other former athletes in the 2010 political waters. Shawn Bradley is running for the U.S. House in Utah. Former NFL offensive tackle Jon Runyan is running as a Republican for a House seat to represent New Jersey.
Dudley's chances for a win are solid and he's just the latest in a rich history of athletes shaking hands and kissing babies after turning in the jersey—some with more success than others.
25. Joe Mesi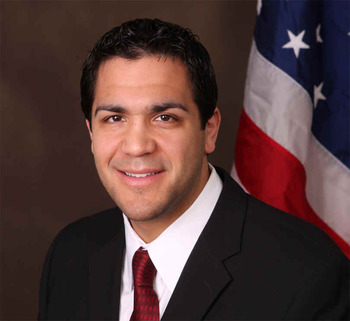 He took a few too many punches in his last fight before a 36-0 start to his boxing career.
But Mesi found a life outside the ring in politics, where he earned much praise before before narrowly losing a 2008 bid for the New York State Senate.
24. Peter Boulware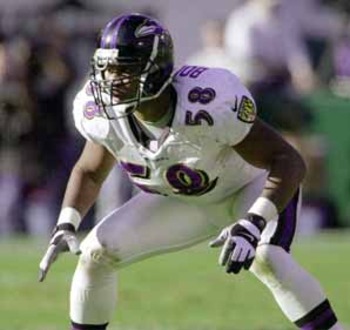 The Ravens great translated 70 career sacks (a franchise record) into a nearly successful run for a Florida House seat.
Gov. Charlie Crist, a huge sports fan himself, was so impressed with his campaign that he appointed Boulware to the Florida Board of Education.
23. Jim Ryun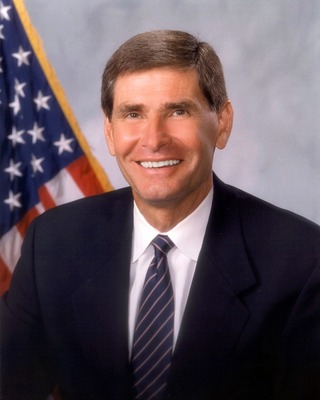 The three-time Olympian became the world record holder in the mile, 1,500 meters and 800 meters.
Ryun proved he can win the marathonish political race as well in his House seat win in Kansas.
A three-time Olympian and world record holder in the mile, 1,500 meters and 800 meters, Ryun served as a representative from Kansas.
22. Dave Bing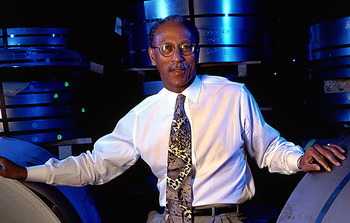 Someone had to step in to clean up the political mess in Detroit, so why not the 1966 NBA Rookie of the Year and a member of the league's 50th anniversary team?
Bing won a runoff election in May 2009.
21. George Weah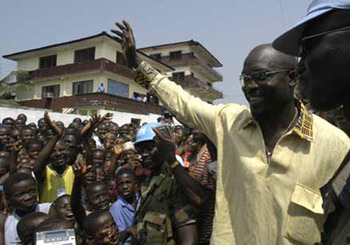 Less known in the U.S. but still mighty impressive.
Weah become known as "The King" of soccer in Liberia and was the first African to be named the world's best play in 1995.
A decade later, he lost a presidential runoff. But he's still The King.
The Liberian soccer legend was known as "the King", had a successful career in Europe and was the first African to be named the world's best player, in 1995. In 2005, he lost a runoff for president in his native country.
20. Ben Nighthorse Campbell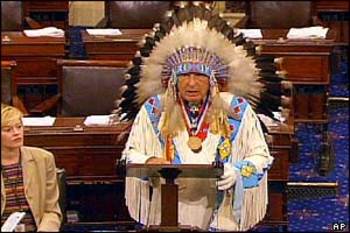 Campbell turned an Olympic spot on the 1964 judo team into two Democratic terms in the House and a party-switching run in the Senate representing Colorado.
The Native American became infamous for wearing tribal gear on the Congressional floor.
19. Bob Mathias
He's still seen as one of the greatest U.S. Olympians ever thanks to his gold medal in the decathlon in the 1948 and 1952 Olympics.
He was a three-term Congressman before becoming a trusted advisor to Gerald Ford during his presidential campaign.
18. Baron Hill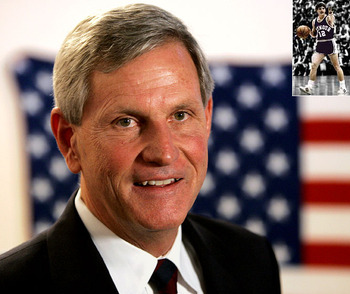 Hill is seeking his sixth term in Congress representing Indiana's ninth district.
The Furman University star and Indiana high school hoops legend was inducted into the Indiana Basketball Hall of Fame with Larry Bird in 2000.
17. Ken Dryden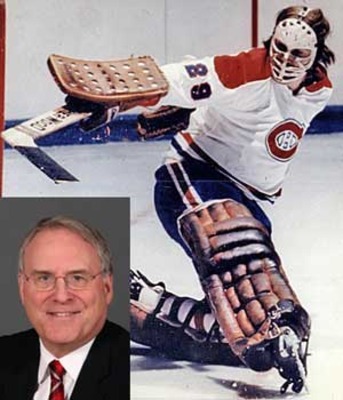 You could not get the puck into his net in the 1970s, as Dryden led the Canadiens to six Stanley Cups from '71 through '79.
He stayed north of the border and won a Parliament seat which later turned into being appointed Minister of Social Development.
16. Sam Wyche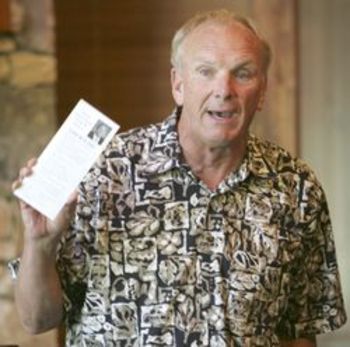 Wyche was always a fantastic quote and is one of the most respected NFL coaches of his generation after runs in Tampa Bay and a Super Bowl appearance with the Bengals in 1988.
He recently tutored Tim Tebow before the NFL draft in between his duties on the Pickens County (S.C.) Council, a seat he won as a Republican in 2008.
Sam Wyche started just nine games at quarterback in the NFL, but went on to coach eight seasons with Cincinnati and four with Tampa Bay. Wyche, who made it to the Super Bowl with the Bengals after the 1988 season, won a seat as a Republican on the Pickens County Council in South Carolina in 2008.
15. Kevin Johnson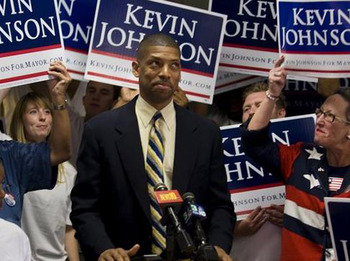 He's one of the most dependable assist men in NBA history.
Kevin Johnson became the front guy in politics in 2008 when he won a runoff election to become Sacramento's mayor.
He's the classic example of the political comeback after overcoming sexual harassment charges in 1995 and 2008.
14. Jim Bunning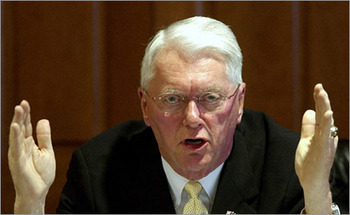 He's the second pitcher in history to win 100 games each in both leagues and threw a no-hitter for both the Tigers and Phillies.
Now, he's in his second term in the U.S. Senate serving Kentucky. He was vocal during the Congressional steroid hearings.
No, he wasn't the one who said, "Mr. Palmarry".
13. Reggie Love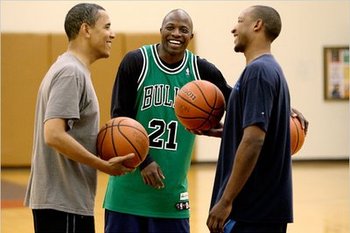 He was a solid contributor for the Duke Blue Devils, winning a title in 2001 and serving as team captain in 2005.
Now, he's President Obama's trusted right-hand man and 2-on-2 partner at the White House.
12. Heath Shuler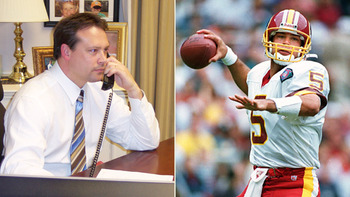 The Tennessee quarterback never fulfilled the hype in the NFL in stints with the Saints and Redskins.
Shuler rewrote his ending when he returned home to North Carolina. He made national news by defeating incumbent Rep. Charles Taylor to give the Dems control of the House in 2006.
11. Steve Largent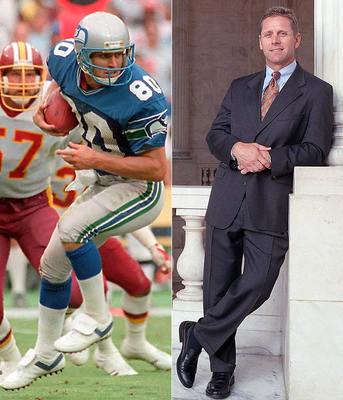 He retired from the Seahawks as the all-time leading receiver in NFL history. Seahawks fans ignore the fact that Jerry Rice broke a lot of his records.
Steve Largent went on to win a rep seat in Oklahoma in 1994 before being upset in the state's 2002 governor's race.
He has proven to be a winner on and off the field. Largent was the NFL's alltime leading receiver with the Seahawks (his records have since been broken by Jerry Rice) and then went on to a prosperous career in politics. He was elected to serve in Congress as a representative from Oklahoma in 1994 and narrowly was defeated in a bid to become the state's governor in 2002.
10. J.C. Watts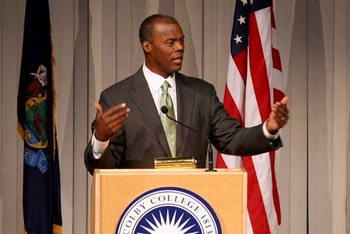 The former Oklahoma QB etched his name in Sooners lore with two Orange Bowl wins.
He went on to rep the state for eight years in Congress. He was a rising star in the Republican party in the late '90s until he got embroiled in a battle for country of the party message and retired from politics in 2002.
9. Jesse Ventura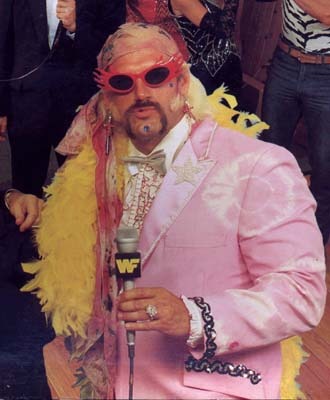 If you'd ask me to pick one WWF star of the '80s to go on to politics, I would have said Jimmy "The Mouth of the South" Hart. Second, Gorilla Monsoon.
But it was Monsoon's broadcast partner, "The Body", who traded in his fabulous feathery neck wraps for the governor's house in Minnesota.
His run only lasted one term. Now, he's a regular talking head on the cable pundit circuit.
8. Jack Kemp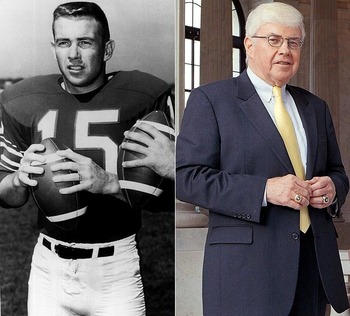 It was the perfect story. The star AFL quarterback from the Bills, the 1965 league MVP, goes on to serve Buffalo in the U.S. House of Representatives.
Kemp served 18 years and ran for president. It seemed like the perfect ending to a Hollywood script, but it wasn't to be. Kemp served as the Secretary of Housing and Urban Development under George H. Bush.
He ran against Bush for president in 1988 and was also the VP nominee with Bob Dole in 1996.
7. Tom Osborne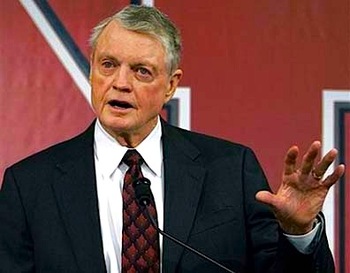 He put Nebraska on the map and kept them in the college football spotlight for 25 years.
Osborne is one of the most successful college coaches ever and has had the same Midas touch as a three-term House rep from Nebraska.
I ran into him in the Lincoln airport once. He signed a business card for me. My friend thought it was the coolest gift he ever got.
Thanks, Tom.
He's since gone back to rescue the Huskers football program from the Bill Callahan era.
6. Gerald Ford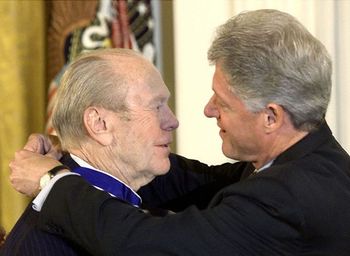 He became an "SNL" punchline for his bumbling uncoordinated ways in the White House after taking over for Richard Nixon.
Long before, he was big man on campus in Ann Arbor as the MVP of the Wolverines in his senior year.
5. Dwight Eisenhower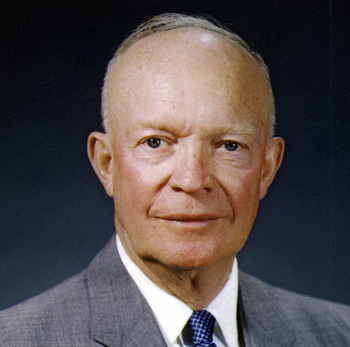 The Army man never fulfilled his promise on the West Point gridiron after a knee injury.
But his war hero status and 34th U.S. presidency more than made up for his football shortcomings.
4. Manny Pacquaio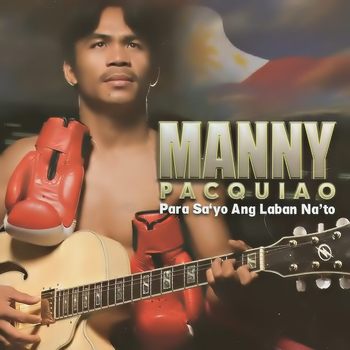 He's Zac Efron, Tom Cruise and George Foreman of the Phillipines.
Here, we know him as the boxer we desperately want to fight Floyd Mayweather.
In his native country, he's more like Ronald Reagan. he scored an upset victory for a seat in the Filipino Congress in April.
3. Bill Bradley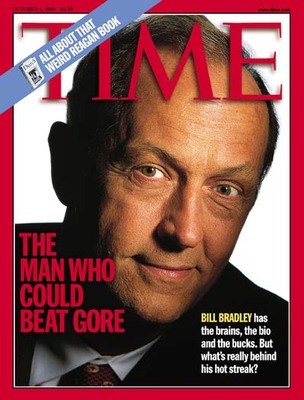 Another sports legend that seemed like a lock for the presidency.
Bradley was a Rhodes scholar and a proven winner with two NBA titles in New York. After his NBA days were over, he was elected to the Senate in 1978 and served three terms for New Jersey.
Bradley was the early favorite for the Democratic nomination in 2000, but ended up losing to Al Gore.
I still say we would have never needed a recount if Bradley had won.
2. Arnold Schwarzenegger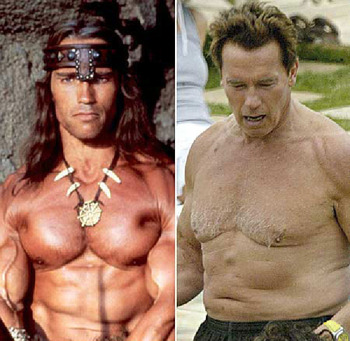 Only in America can a bodybuilder that was the early poster boy for steroids (he never inhaled) become governor of California.
Ahnold did it in 2003 and has earned widespread praise for bankrupting the state.
Apparently, no one in Cali ever saw "The Last Action Hero." He was creatively bankrupt long before ever being handed the state's checkbook.
1. The Bushes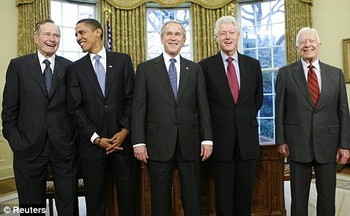 Dad was the 41st president and the more successful member of the Yale baseball team as part of two College World Series teams.
Dubya was a second baseman for Yale and went on to become part owner of the Rangers before becoming the 43rd President thanks to the hanging chads.
Keep Reading