Paul Pierce Twitter: Celtics Star Says His Account Was Hacked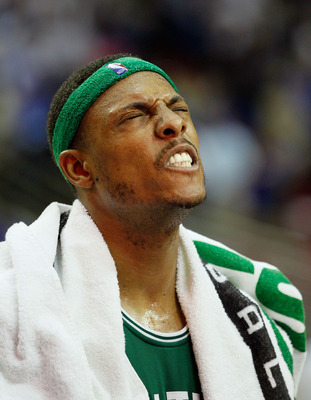 The Boston Celtics opened a 2-0 series lead over the Orlando Magic in the Eastern Conference Finals last night, yet what made headlines after the game was not the game itself but Paul Pierce's Twitter account.
Hours after the game, a post went up on Pierce's account that not only gave his opinion on the status of the series, but made Pierce look like a sore winner.
Pierce and his representative team were quick to denounce the Twitter post, but instead of the Celtics taking a commanding lead, the buzz was all about Pierce's Twitter account.
The Post
Sometime after midnight, a tweet went up on Paul Pierce Twitter page, @paulpierce34, stating "Anybody got a BROOM?"
According to Boston.com, Orlando Sentinel Mike Bianchi ran with the tweet in his morning column as if it was Pierce.
The Sporting News reported that a post went up on Pierce's Twitter that read, ""You know we going crazy tonight. sorry Dwight."
The Rebuttal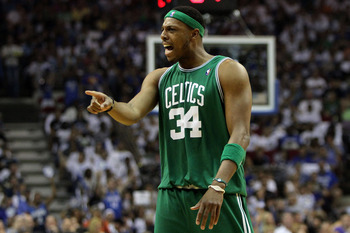 Around 3:00 a.m., Pierce representative team, Athlete Interactive, tweeted on its page that Pierce was in fact undercut by a hacker who infiltrated Pierce's Twitter page.
Athlete Interactive posted, "Tweets on May 18, 2010 from @paulpierce34 are not Paul Pierce. The account was hacked. Twitter has been notified and is investigating."
Been Verified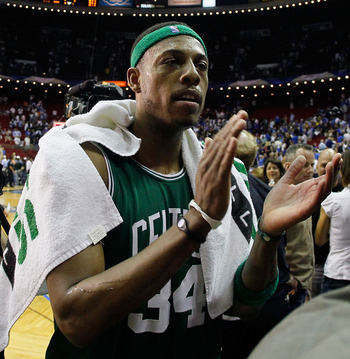 ProBasketballTalk did a good job breaking down the renegade tweet by offering a history of Pierce's posting pattern.
"There are numerous pieces of evidence that point to this being something aside from the mouthpiece of Pierce himself. The account is verified and does belong to Paul, but the bizarre online trash talk seems to have come from nowhere, contradicts Pierce and the Celtics' "taking care of business," the site reported.
Pierce's posting history has been through the site itself or via text, but ProBasketballTalk reported that the hacked posted came from a service called "Twitterific".
That, according to PBT, is enough to determine that Pierce's post was in fact hacked.
Keep Reading

Boston Celtics: Like this team?