The 10 Most Loyal People in Cleveland Sports of All Time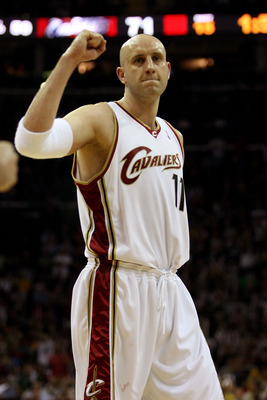 Loyal (adj): unswerving in allegiance as faithful to a cause, ideal, custom, institution or product.
With the question of LeBron James' loyalty to the Cavaliers and the city of Cleveland floating about, I thought it would be a good idea to recollect on the past and take a look at individuals of yesteryear who were loyal to the city of Cleveland and its professional sports.
So, I took a look at all the great Indians, Cavaliers and Browns and attempted to rank the Top-10 Most Loyal People in Cleveland Sports History.
All three franchises are included, and the list is not limited to just players.
Feel free to voice your opinions and add your thoughts in the comment section.
Here we go…
10. Jim Brown (Cleveland Browns)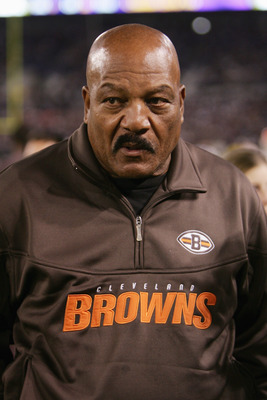 Since the list was limited to only 10, it was difficult to decide who would be the last guy to make the list. There are a handful of guys who are worthy of having their name here.
However, I went with Jim Brown because he played his entire career with the Cleveland Browns. There is no question that he let Hollywood cut his career short, but in his nine years with the Browns he gave everything he had.
Brown never missed a game in his nine-year career(1957-1965).
Furthermore, he holds most, if not all, of the Browns' rushing records. During his tenure with Cleveland, he led the Browns to three NFL Championship Games ('57,'64 and '65) and won it all in '64.
Another reason why Brown is at No. 10 is that he currently serves as an Executive Adviser for Cleveland. Thus, continuing his loyalty to the Browns even after retirement.
9. Bernie Kosar (Cleveland Browns)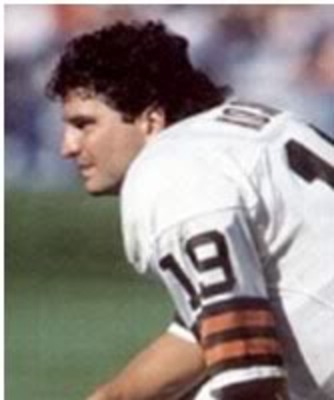 Perhaps no other Cleveland Brown in the history of the franchise is loved more. Kosar played for the team for nine years, '85-'93. In his time with the team, Cleveland went to the AFC Championship Game three times ('87, '88 and '90).
Since the quarterback's retirement from the NFL, he continues to be involved with football in Cleveland. In 2008, he was the President of the Cleveland Gladiators, an Arena Football League team.
Also, this past NFL season, Kosar served as a team consultant for the Browns. It would be no surprise if Kosar found himself in Cleveland's front office, as he has hinted time after time that he would love to have a hand in the Browns' organization.
8. Gene Hickerson (Cleveland Browns)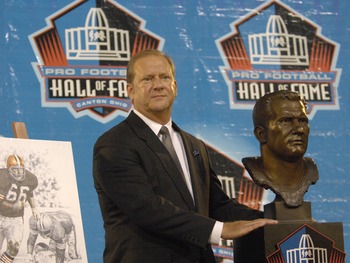 Hickerson played 15 seasons in the NFL ('58-'73), all with Cleveland. As an offensive guard, he was the guy who led the way for all the great Browns running backs of his time.
Hickerson cleared the holes for Cleveland greats such as Brown, Leroy Kelly and Bobby Mitchell.
In 1962, he missed two games. After that year, he never missed another game.
During his first 10 seasons with Cleveland, the team had nine 1,000-yard rushers and the NFL's leading rusher in seven of those seasons.
7. Lou Boudreau (Cleveland Indians)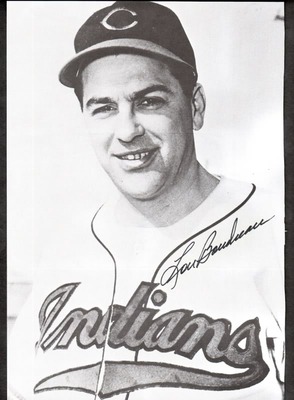 Boudreau was a member of the Cleveland Indians from 1938-1950.
As a player, he won the 1948 MLB Player of the Year.
The final nine seasons with the team, Boudreau served as the manager of the Indians in addition to being a player.
He is the winningest manager in Cleveland history with 728 wins.
Boudreau's No. 5 was retired by the Indians in 1970.
6. Clay Matthews (Cleveland Browns)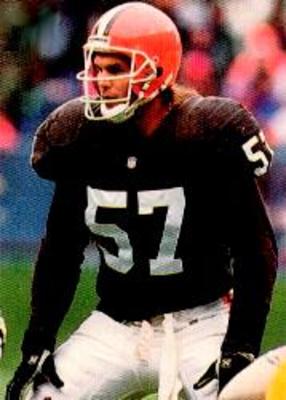 Matthews' 232 games played are more than any other player in Cleveland history.
Playing 16 years as a linebacker with the Browns from 1978-1993, he holds the record for most sacks in team history (76.5).
Even though he left Cleveland and played for the Atlanta Falcons for two years prior to his retirement, Matthews will always be remembered as a Brown, and the fans will always love him.
5. Zydrunas Ilgauskas (Cleveland Cavaliers)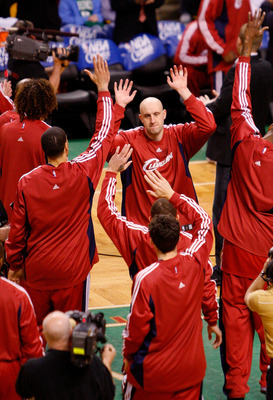 Although "Big Z's" time is not finished with the Cavs, he can definitely be considered as one of the most-loyal people in Cleveland sports.
Ilgauskas has been with the Cavaliers since 1997. Injury after injury and losing season after losing season, the Lithuanian stuck with the Cavs and stayed in Cleveland.
He only became a part of a winning team upon the arrival of LeBron James.
Further showing his loyalty to Cleveland, Ilgauskas returned to the Cavs this past season after being traded to the Washington Wizards at the trading deadline.
He holds the team record for most games played at 771. He also is the team's all-time leader in total rebounds (5,908), offensive rebounds (2,336) and blocks (1,269). Only James has scored more points than Ilgauskas in a Cavaliers uniform.
4. Austin Carr (Cleveland Cavaliers)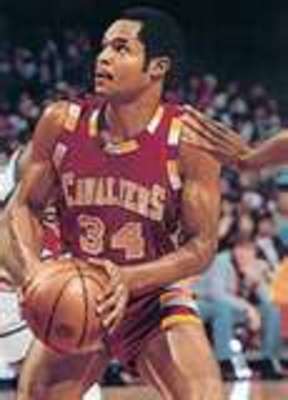 "Mr. Cavalier" played nine seasons with Cleveland. In 1981, the Cavaliers retired his No. 34.
Carr is fourth on Cleveland's all-time scoring list, behind James, Ilgauskas and Brad Daugherty. Carr trails only James in all-time field goals attempted (9,480) and all-time field goals made (4,272) by a Cavalier.
Since retiring from basketball, "A.C" has found himself calling Cavaliers games. As many people know, Carr is the color commentator for televised Cavs games on FSN.
3. Bob Feller (Cleveland Indians)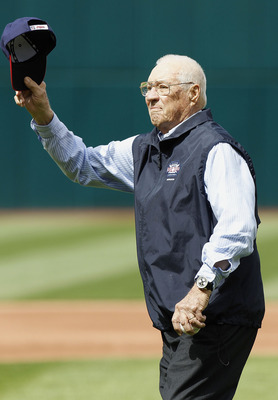 As the winningest pitcher in franchise history, Feller played all 18 of his MLB seasons with the Indians. Serving in the Navy from 1942-1944, Feller played for Cleveland from 1936-1941 and from 1945-1956.
Winning 266 games, Feller threw three no-hitters, including the only no-hitter thrown on Opening Day in the history of MLB. In 1940, he no-hit the Chicago White Sox on Opening Day.
A member of the 1948 World Series Championship, the last World Series Title for Cleveland, Feller had his No. 19 retired by the team in 1957.
2. Lou Groza (Cleveland Browns)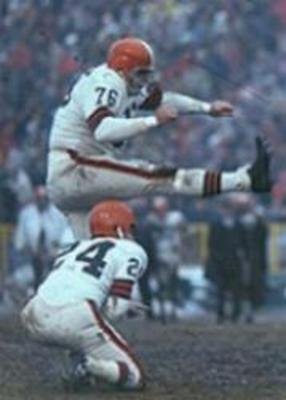 Groza played for the Browns longer than any other player in the history of the franchise, 21 years. From 1946-1959, Groza served as a full-time offensive tackle in addition to being the team's placekicker.
Following a back injury in 1960, that required him to miss the entire season, Groza gave up his offensive tackle duties and solely became the placekicker.
The last of the inaugural 1946 Browns to retire, he is the team's all-time leader in points (1,608), field goals (233) and extra points (640).
1. Joe Tait (Cleveland Sports)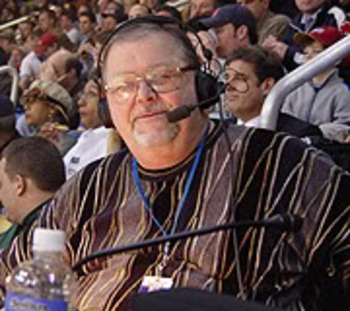 No. 1 on the list belongs to Cleveland Cavaliers radio announcer Joe Tait. Tait epitomizes loyalty.
In all but two years of the Cavaliers' history, he has been the radio voice for the team.
In 1980, Cavs owner Ted Stepien and the station Tait was working for did not see eye to eye. The end result forced Tait out of Cleveland after calling Cavs games for 10 years.
In 1982, when Gordon Gund took over the team, Tait returned and has been there ever since.
In addition to calling Cavaliers games for 38 years, Tait announced Indians games from 1973-1987. He spent the first seven years in his friendly confines of radio, but the last eight with the Tribe he ventured to television.
And if there's still question why Tait is the No. 1 most-loyal person in Cleveland sports history—he was the voice of the WNBA's Cleveland Rockers during their existence from 1997-2003.
LeBron James: TBD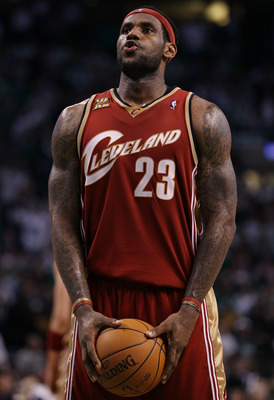 That's it. There you have it, the most loyal people in Cleveland sports history. Hopefully come July, LeBron can be a part of this list, most likely near the top.
He has spent seven years in Cleveland and done wonders for the franchise. Signing on the dotted line July 8, will further show his loyalty to the Cavaliers and the city of Cleveland.
Other notably loyal people in Cleveland sports include— Cavs guard Mark Price, Indians centerfielder Larry Doby, and Browns running back Leroy Kelly, Indians shortstop Omar Vizquel and Browns center Steve Everitt (guy has a dagger tattooed on his back symbolizing what Art Modell did to the Browns).
Keep Reading

Cleveland Cavaliers: Like this team?