2010 NBA Draft: Five Players the Memphis Grizzlies Should Consider Drafting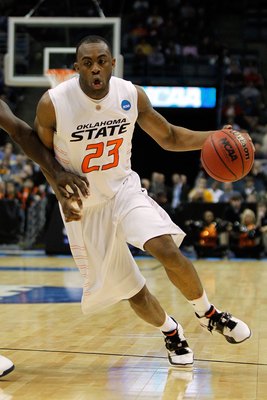 The Memphis Grizzlies will pick 12th in the upcoming 2010 NBA Draft.
The Grizzlies finished 40-42 as they were one of the most improved teams in the NBA. However, the team does have some absolute needs.
Memphis GM Chris Wallace said in an interview with Grizzlies.com said, "We have a variety of needs. We need to upgrade our point guard position and I'm not saying that as a knock on Mike Conley because we really like the way he played, particularly late in the year. We've got to build up the position as a whole in terms of the reserves we're going to have there next year. The team needs to be stronger in its three-point shooting capabilities."
So let's talk about five players Memphis can take with the 12th pick in the draft.
Do They Replace Rudy Gay? Choose James Anderson, Oklahoma State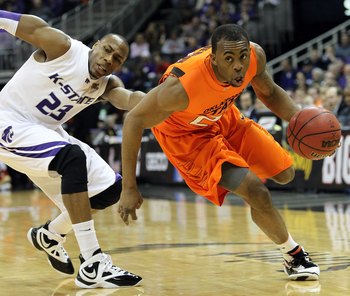 He averaged 22 points a game at Oklahoma State.
He is a 6'6" wing player who played three years in the Big 12. The Grizzlies traded for Ronnie Brewer during the season. Anderson and Brewer play the same position.
But Memphis will need a starter at small forward to replace Rudy Gay if he leaves through free agency. Anderson and Brewer could compete for the position next season.
I think that this could be a running competition throughout next year.
Best case: Rudy Gay stays and Brewer and Anderson increases the team's depth on the wing.
Do They Choose a 3-Point Shooter? Draft Xavier Henry, Kansas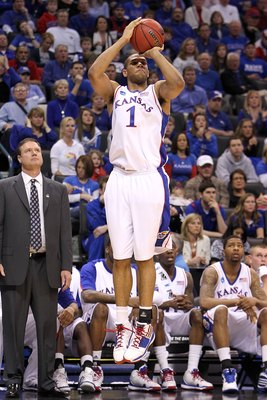 Xavier Henry averaged 13 points a game in his one season at Kansas.
Henry is one of the best shooters in the draft. Memphis was one of the worse three-point shooting teams last season. He would quickly become one of the best shooters on the team.
He is also a player that could replace Rudy Gay at small forward if Memphis plays him on the wing.
Henry would be an immediate contributor as a rookie for the Grizzlies.
Do They Choose a Point Guard? Draft Eric Bledsoe, Kentucky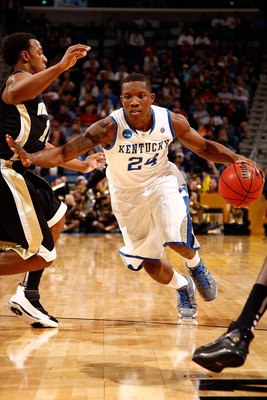 The team really needs another option at point guard.
Mike Conley can be good at times and invisible at times. Grizzlies GM Chris Wallace said that the team does need to "upgrade" at point guard. So, they will likely spend at least one draft pick on a point guard.
The problem: After John Wall, there is not a lot of depth in the draft. Bledsoe is probably the second-best point guard in the draft.
He is an athletic guard, but he was mainly an outside shooter at Kentucky. If he is hitting from the 3-point line, then he can be a dangerous weapon on the court.
He will be a gamble. When he has an off-game shooting the three-pointer, he reminds me a lot of Conley (that is not a good thing).
Do They Go Big, Again? Choose Donatas Motiejunas, Lithuania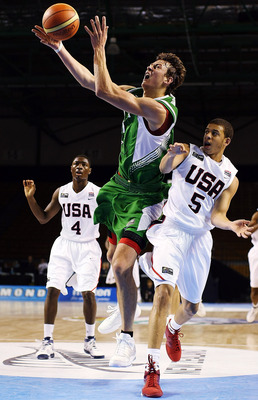 After Marc Gasol and Zach Randolph, Memphis have question marks in the frontcourt.
Hasheem Thabeet, who was drafted second overall in the 2009 draft, and Hamed Haddadi are seven-footers, but both are still developing players. They are a year or two away from being regular role players.
Motiejunas would automatically be the backup for both Gasol and Randolph. He is still needs some size, but offensively he is better than Thabeet and Haddadi right now.
But will the team draft another big man after the non-productive rookie season of Thabeet?
Do They Take a Chance on Someone? Choose Avery Bradley, Texas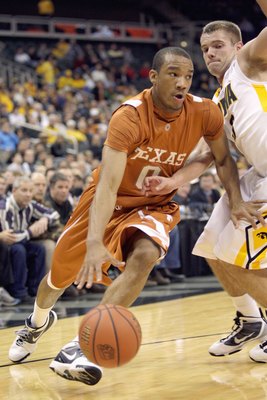 After John Wall, there is not really another lottery pick at point guard. Texas' Avery Bradley played the point for the Longhorns. But he is more of shooter than passer.
Also, there are questions about whether he is athletic enough to play point guard in the NBA.
I don't know, but if he is, he could challenge Mike Conley for the starting job.
He really does not have a position. If he can not play at point, you can not move him to shooting guard because of his size (6"2").
He is not going to beat out O.J. Mayo for starting minutes at shooting guard.
He will be a classic "boom-or-bust" player, I think. He will either become a starter at point guard or he will never leave the bench.
Keep Reading

Memphis Grizzlies: Like this team?