2010 NBA Mock Draft: Full NBA Draft Lottery Results Edition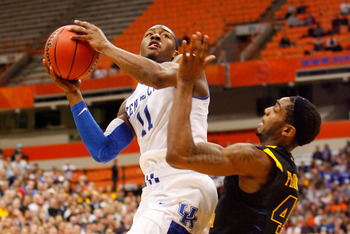 The dream of the NBA lottery is to land the next franchise star that the team can build around, and someday help to hang a championship banner. If not creating a winner, NBA teams also hope that the new blood will be able to infuse energy into their fan base and sell more tickets, jerseys and advertising. So what are the chances that any team has to find that player this year?
#1 Washington Wizards - John Wall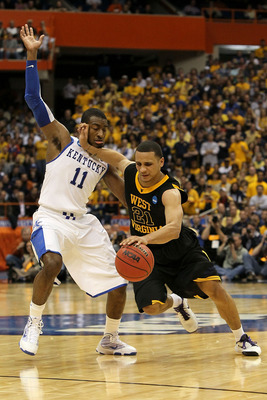 While many NBA analysts (who are frequently wrong) think that there are no franchise players available in the 2010 NBA Draft, the safest bet is probably John Wall, whose lightning speed, pure passing ability, NBA size and ability to finish is considered by most as the surest bet to improve a team. John's Achilles heel? He hasn't been able to prove he can consistently shoot from outside, but it's worked out okay for Rajon Rondo.
And as for the Wizards having to choose between Gilbert Arenas and John Wall if they draft Wall, they would prefer to have to pick from two star point guards instead of one.
#2 Philadelphia 76rs - Evan Turner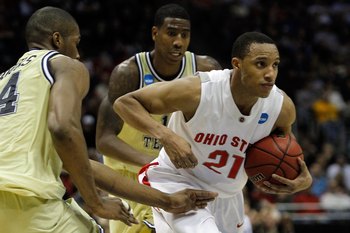 Evan Turner might not be the speed burner that John Wall is, but he's the type of player that makes NBA rosters solid, because he can play multiple positions and will contribute almost immediately.
#3 New Jersey Nets - Derrick Favors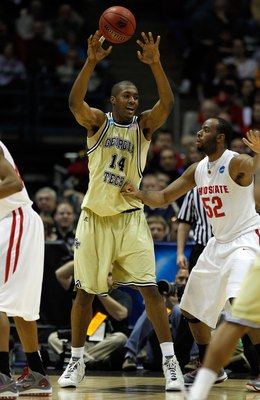 Derrick Favors was considered the top player in the nation when in high school, even though John Wall was considered a star in the making. The reason was because he's a pure big man, strong, with outstanding timing as a shot blocker. With improved footwork and more experience, he's going to be a force in the post in an era where teams need strong, mobile bigs to contend with Dwight Howard.
#4 Minnesota Timberwolves - Wesley Johnson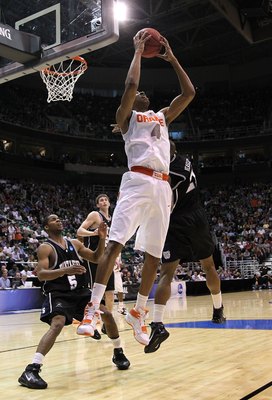 Minnesota wanted to land the #2 draft spot, but the lottery fate handed them #4, where they will probably see Greg Monroe or Wesley Johnson. Monroe has loads of promise, but the Timberwolves are looking for the immediate flash of offense they hope Johnson can bring.
#5 Sacramento Kings - Greg Monroe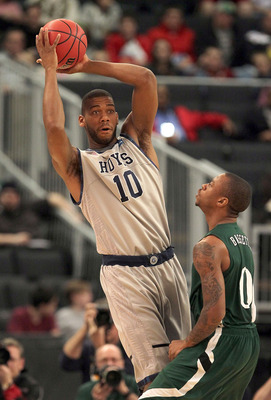 The choice between big men at #5 could be between DeMarcus Cousins and Greg Monroe. Monroe may be the sleeper of the draft, if he can overcome the tendency to disappear in games.
#6 Golden State Warriors - Al-Farouq Aminu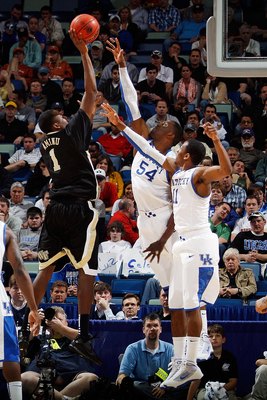 Demarcus Cousins may slide behind the versatile Al-Farouq Aminu, whose size, ability to handle the ball and score, plus his speed up and down the floor may fit directly into the up tempo style at Golden State.
With a legit handle and scoring range, Aminu will certainly be able to play the SF spot and should be able to play significant time at the off guard.
The question isn't whether he can score effectively as an NBA shooting guard, it's whether he can defend.
#7 Detroit Pistons - Demarcus Cousins
Demarcus Cousins showed in his high school days he had the ability to be a quick, mobile big man with great hands, excellent timing and awareness.
Teams love his athleticism and willingness to run the floor. Teams don't love his immaturity and the fact that he hasn't learned basic big man skills like when to pass out of the double team. He could be either a steal at this pick or a bust - time will tell.
#8 Los Angeles Clippers - Cole Aldrich
Is there a better developed, more polished post prospect in college basketball than Cole Aldrich? While other players have gotten more ink, all Aldrich has done was play the center position to perfection.
#9 Utah Jazz - Patrick Patterson
Remember Patrick Patterson? The superstar player who toiled in near obscurity for his first two years in college basketball, only to be overshadowed by a bevy on incoming freshman? Patterson is undersized to play the post, so he'll have to use his strength to play the PF and his athleticism to play the SF. But he's possibly the most underrated player in the draft.
#10 Indiana Pacers - Ed Davis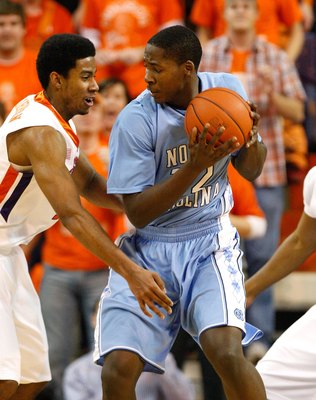 Fans who watched Ed Davis' injury laden sophomore season may be wondering why he's considered such a lottery pick, but last season and in high school he established himself as an old-school throwback player, playing with a high jump shot and an uncanny knack for offensive rebounds and garbage buckets.
He's more than a glue guy, he's a silent killer. The only issue is whether the Pacers want to pair him back up with Tyler Hansbrough.
#11 New Orleans Hornets - Ekpe Udoh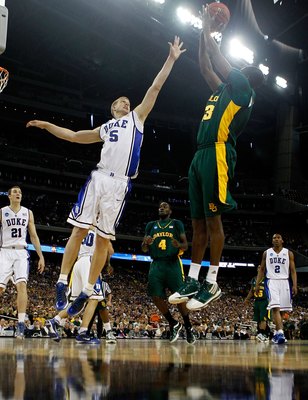 Who's the best player to come in and help Chris Paul when he returns from injury?
The Hornets may be better positioned than anyone to take advantage of the draft.
The Hornets may avoid players who need too much development and go for a more polished player like Ekpe Udoh.
Although he's more of a shot blocking and rebounding big, he could develop into an offensive threat as well.
#12 Memphis Grizzlies - Daniel Orton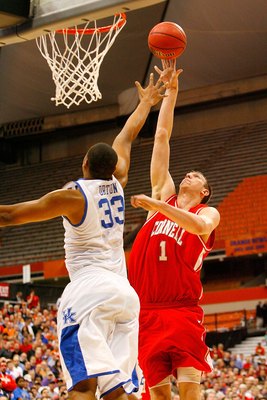 Daniel Orton was another player who wasn't highly visible at Kentucky due to playing with so much talent on the roster. But he's all big man, a pure post player with a solid frame, runs the floor well, can hid the mid range shot and has all of the tools to play against the other mobile big men in the league.
#13 Toronto Raptors - Donatas Motiejunas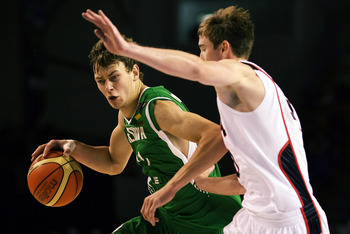 Nobody will be able to pass on Donatas Motiejunas for long, and if he's still available, the Raptors will be looking to bring in some talent to shore up the loss if Bosh leaves, or even if he stays. Motiejunas is considered the best international player available, but he's a project, an unknown and rumors abound that he might be a bit of a head case. Whoever drafts him will need to be patient.
#14 Houston Rockets - Hassan Whiteside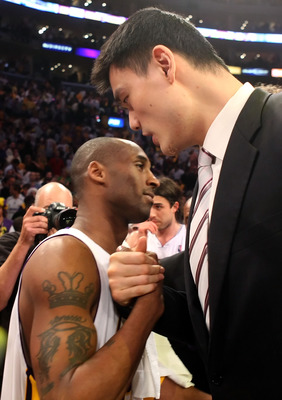 Does Houston need another center? Well, yeah, because Yao Ming seems to be aging faster than Shaq and when Ming's out of the lineup, the Rockets are out of the playoffs. Hassan Whiteside's triple-double contribution could make him a steal, if he can get stronger and play smarter.
Marcus Shockley writes for ACCBaskeballRecruiting.com and is the founder of BasketballElite.com.
His latest project is MassCast.TV, where scouts, schools and people with skill with a video camera will be able to profit from their work. If you've ever wondered how to profit from your sports video, visit MassCast.TV, sign up for the email updates and be part of the game changing launch this summer.
Keep Reading