The worst Champions in WWE History?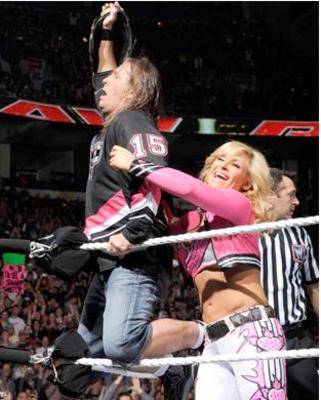 WWE has seen some bad champions in the past but the Champions list right now looks the worst ever yes excluding Santino Marella.
I will give reasons why and how these can be improved to make Championships actually worth its credentials. Who would you like to see lose a title? Comment and suggest and also tell me what you would like a slideshow about i'd be glad to do it. Thanks for Reading.
WWE Champion-John Cena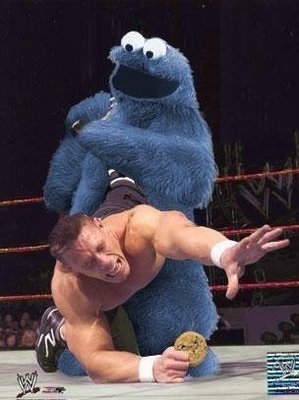 Okay this isn't too bad because this is a wrestler who yes may be controversial and disliked for his embarrassing moments but still shines. But having Cena as Champ always leads to long rivalries and in the end Cena stands victorious which angers me because he isn't all that great.
Ways to improve: At Fatal 4 Way have Edge walk away with the title in the Fatal Four way match. Then set up rivalries with former partners and then find the true victor that being Randy Orton.
World Heavyweight Champion-Jack Swagger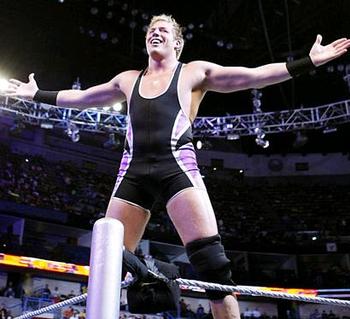 One thing i have to say the 2 time- 2 time all american/american Jack Swagger has gone from midcarder to Main event big time and has been praised by critics but for me this was such a wrong decision by WWE. Many guys worked their buts off last year and no not the likes off Edge and Chris Jericho im talking about John Morrison and R-Truth.
Ways to improve: I am sorry but the next World Heavyweight Champion has to be Christian. Captain Charisma has been electric all year round and has not been booted to a higher status as Edge and Orton. I say at The Money in the bank ppv have Christian win it and cash in on Swagger setting their old ECW rivalry back in action then have Drew Mccintyre lose the IC Championship to Kofi and have a match with Christian then we will definitely see youth on SmackDown!
United States Champion:-Bret 'The Hitman' Hart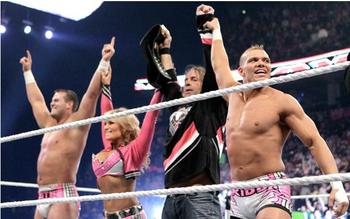 WOW! The most pathetic decision in a while in the WWE they have like Chris Jericho said an old man who has lost his popularity win in his home country i am so shocked by how stupid this is but with this being said and what i feel say hello to the newest member of the Raw Brand.
Ways To improve: Over the limit has come and gone and we have seen The Hart Dynasty retain the Unified Tag Team Championships then the new Raw General manager is announced who is it?
None other than Bret Hart. He comes out and does a promo saying how he is unable to compete anymore therefore he will be handing the vacant title to a superstar of his choosing. The Miz hits the ring and says he wants his rematch and is told he will get it. Miz waits in the ring as we await who the new U.S Champion is...
Ladies and Gentleman
Your new U.S Champions
BRYAN DANIELSON!
Intercontinental Champion-Drew Mccintyre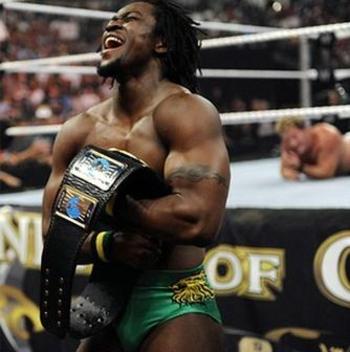 As you know from my WHC view i see the IC Championship changing hands at Over The Limit and Kofi is the perfect man to carry the coveted title.
He is really underrated as a main eventer and deserves a championship just as much as John Morrison.
Ways To Improve: Do not throw any big guns into this title picture this is all about the midcarder's so have battles with the likes of Drew, Kofi, Matt and Cody Rhodes. But i believe at Summerslam there should be a Championship Scramble. The included: Kofi, Matt Hardy, Dolph Ziggler, Cody Rhodes, Drew, Kane and the winner not who you think: Cody Rhodes.
Million Dollar Champion-Ted Dibiase Jnr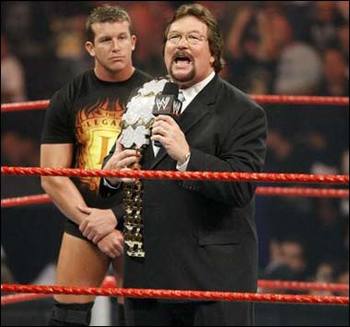 Yes, i know this championship is not eligible but i wish to talk about it. Ted has virgil in his corner now and looks like he is setting a real statement and with a new stable by his side he certainly does this. The Fortunate Sons im not going to go into it but look it up on google. Basically it is a stable in FCW WWE's developmental Roster. Ted's brother Brett wrestles here and if this happened this would boost Ratings alot. Then R-Truth manages to conjure up superstars and we have a kind of Survivor Series rivalry.
The Million Dollar Championship is made eligible by Bret Hart and then Bret is attacked by Ted Dibiase Snr this making him heel. He then becomes their manager with Virgil and this turns into Raw's money Straightedge Society.
Unified WWE Tag Team Champions-The Hart Dynasty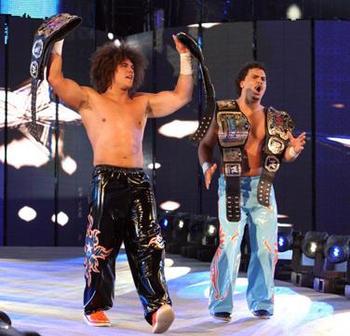 I'd love to see these 2 guys champions but FACE. How on earth is Primo going to be heel it doesn't suit him. The Hart Dynasty are boring and i hope they don't have a long reign. But i am not criticizing them i am simply suggesting we hurry up with the holding of the titles.
Continues tomorow
Keep Reading