Pole Dancing Miss USA Rima Fakih vs. Vaulter Stokke: Who's Hotter?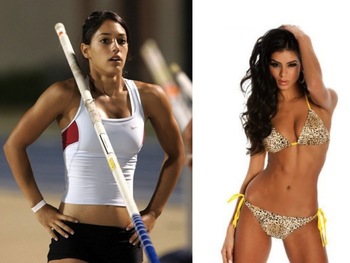 The scandal has broken today involving recently-crowned Miss USA Rima Farik and the pole dancing she did during a Stripper 101 contest in 2007 for a Detroit radio station.
I'm certainly no expert on taking crowns from pageant winners, but it seems to me that the lingerie photos sanctioned by the Miss USA folks are a little racier.
Either way, it's a win-win for the viewer.
With all this talk about poles, we figured we'd pit the newcomer against the reigning queen of photos with poles, Cal pole vaulter Allison Stokke.
Who's hotter? Tough call. Let's put 'em through the ringer.
Pure Beauty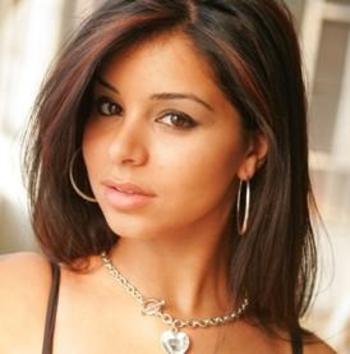 We found a photo of Rima without all the makeup and while she's gorgeous ...
Pure Beauty Winner: Stokke!
Sorry, Rima, we gotta go with Allison here.
She's wearing no eye gook in these competitions and she's a 10 anyway.
Confidence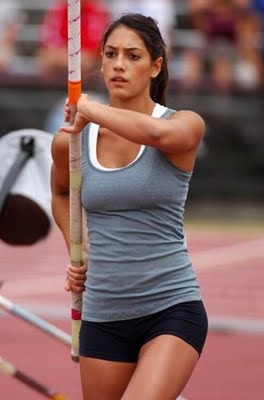 While there's no arguing that Stokke puts her life in the pole's hand every time she makes a run ...
Confidence Winner: Rima!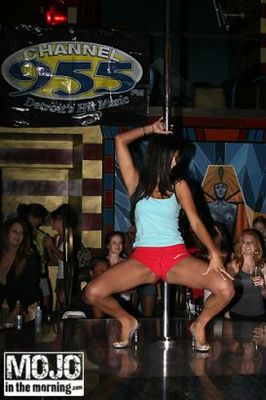 Doing what Rima did to the pole in front of a gaggle of drooling dudes is slightly more impressive.
Financial Planning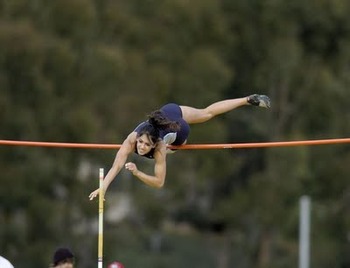 Due to the fact that's there's no Maxim spread yet, Allison doesn't appear to have figured out that there's little to no money in pole vaulting ...
Financial Planning Winner: Rima!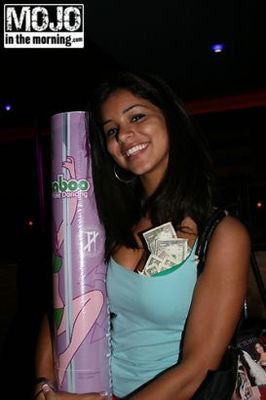 Rima has clearly figured out how to make money with the pole and without it.
Lingerie
While this is as close to seeing Stokke as a Victoria's Secret model ...
Lingerie Winner: Rima!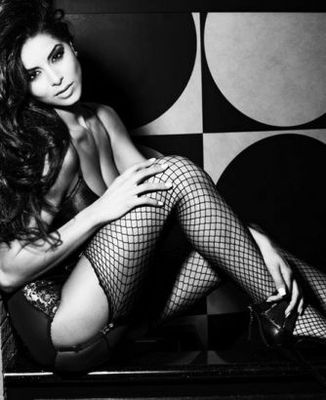 Fakih has thankfully succumbed to the wonders of the fish net.
Looks Better in a Boot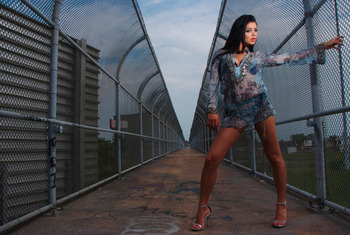 We found this photo of Rima in high heels, and while she definitely wins for looks better holding a fence ...
Looks Better in a Boot Winner: Stokke!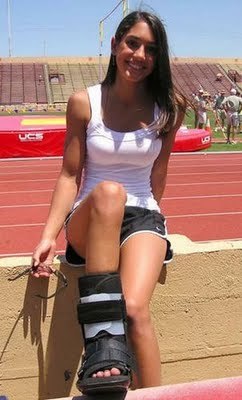 Stokke shows us that she's still lovely with one-quarter of her legs covered up.
Swimsuit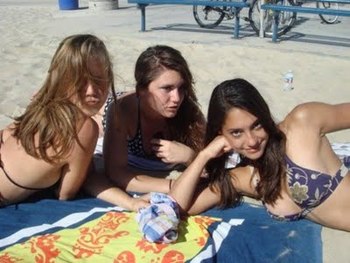 Allison is pretty, no doubt, but the other two have got to go. Even with a solo photo, we still think we'd go with ...
Swimsuit Winner: Rima!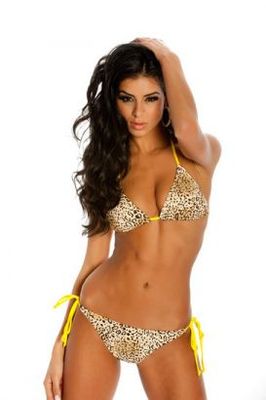 Rima just seems more comfortable rocking the yellow ...
Bonus Rima Swimsuit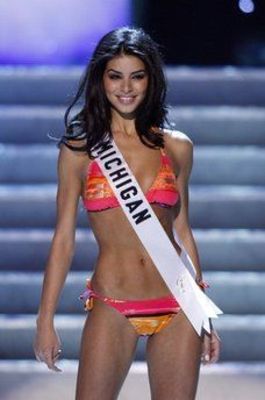 ... or the tropical Hawaiian look.
Smile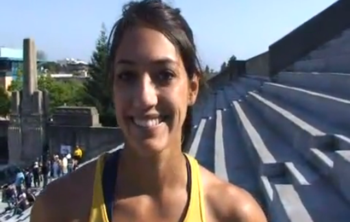 Allison is more of a oh-golly-gee-willickers kind of look that draws too much attention to her weaknesses.
Smile Winner: Rima!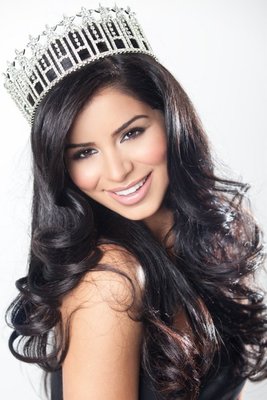 Rima's got that "she could pass muster with the pastor or the strip club owner" look about her.
Multiple Poles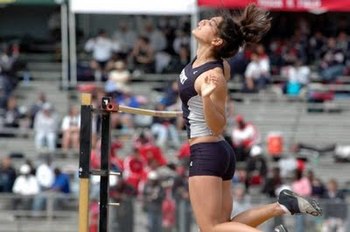 We've only seen Allison around one kind of pole, the vaulting type. So sadly, she's second here as well.
Multiple Poles Winner: Rima!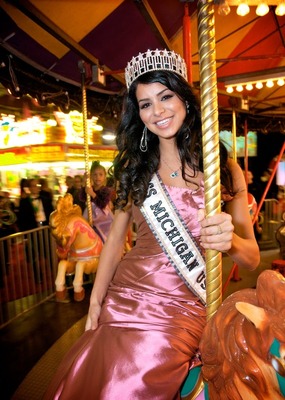 Rima's exhibited a versatility around both stationary and moving poles that puts her over the top.
It Factor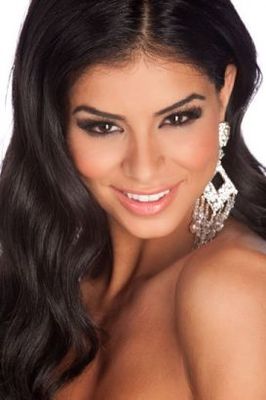 Rima clearly has something, but it's taken the Miss USA win and some pole dancing to get her some Google love.
It Factor WInner: Stokke!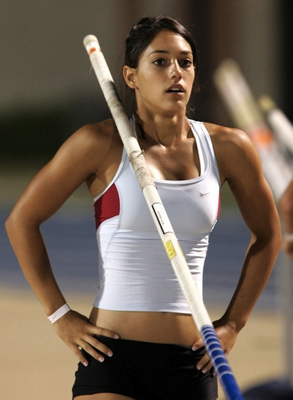 There's been this one photo out there for the longest time, and yet, Stokke is in just about every hottest athlete list I've ever seen.
She's a worldwide sensation and she wasn't even meaning to be.
The Overall Winner
I hate to do this to you, Allison. You're unbelievably attractive and I wish you only the best with the pole and all other endeavors, but ...
The Overall Winner: Rima!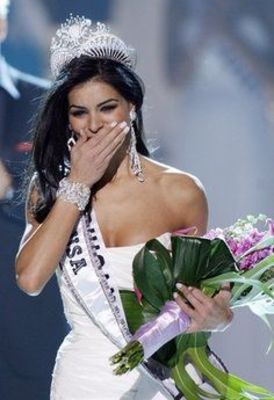 Don't be shocked, Rima. You know you're drop dead delicious.
Plus, there's just more evidence out there.
Like this ...
The Surprised Yet Excited Look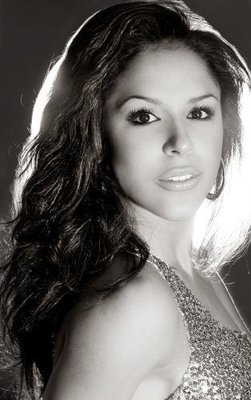 We couldn't leave any Rima photos on the cutting room floor.
And This ...
And This ...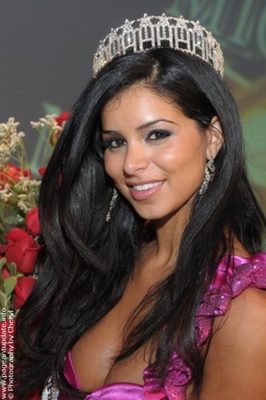 And Back to This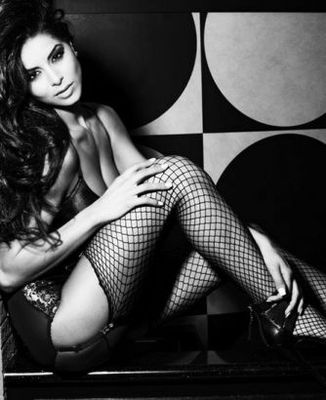 Just in case you missed it earlier, I didn't want you to have to scroll backward.
Keep Reading