Handpicking a Top 25 Loss For Each Week of the 2010 CFB Season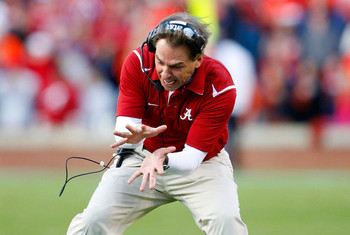 Last week, I constructed a slideshow that took a stab at assembling a list of teams whose potential accomplishments for the upcoming college football season included avoiding a single loss.
This week, I play the role of Devil's advocate, whereby I attempt to pinpoint the exact date and game when some of the nation's top teams will ingest the bitter taste of defeat.
Without further ado...
All images provided by Getty Images
Keep Reading