Ranking all 32 NFL Quarterbacks: AFC East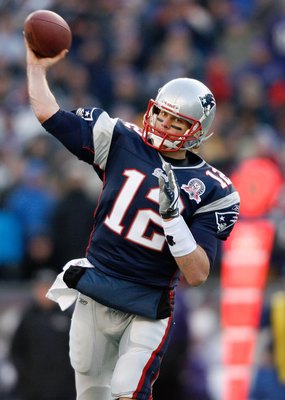 It's not quite training camp yet, but it's never too early to talk some football. Starting today, I'll rank the 32 quarterbacks in the NFL based on where they stand in their respective divisions.
I'll begin with the AFC East, which is turning into a pretty interesting division. A lot of people are claiming that Mark Sanchez has surpassed Tom Brady as the king of the division. I say not so fast.
Now, while those two are tops in the division, there are also a couple of others trying to stake a claim. How do they rank? Find out here.
No 4. Trent Edwards—Buffalo Bills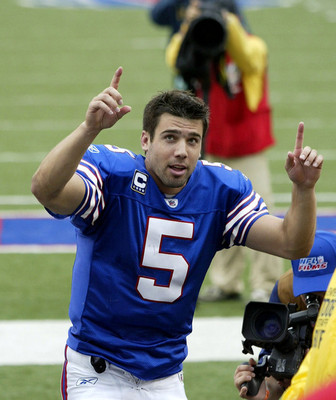 The worst Quarterback in the AFC East has to be Trent Edwards. Although he started out as a QB that many thought would lead the Buffalo Bills to a playoff spot, injuries have slowed his path and some might says he's taking steps backwards.
After starting 14 games in 2008, he only started seven last season and his completion percentage dropped from 65 percent in 2008 to 60 percent last season. In 2009, he averaged one interception per start.
I don't think it's a given that he will automatically be the starting QB next season. He may have competition with Ryan Fitzpatrick who started eight games last season and showed some promise.
No 3. Chad Henne—Miami Dolphins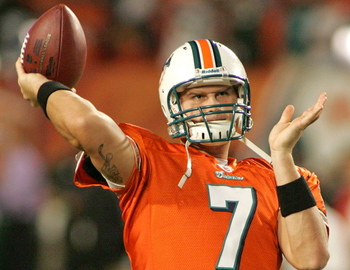 Next up on this list is Miami Dolphins' QB Chad Henne, who has been a pleasant surprise for the Dolphins. The Dolphins have been looking for some kind of consistency at the position since Dan Marino retired and while Henne isn't anywhere near Marino, he offers them stability and upside at the quarterback position.
Henne will turn 25 on July 2, and is coming off of a solid first full season, though he did throw more INTs (14) than TDs (12).
The Dolphins are unique, as they rely on the "Wildcat" formation to help Henne out and have a two-headed monster in Ricky Williams and Ronnie Brown to do so.
No 2. Mark Sanchez—New York Jets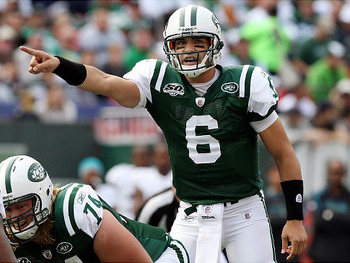 The second-best QB in the AFC East is Mark Sanchez. Now he did have some major flaws in his game, especially early in his first season.
He had problems protecting the football and threw way too many balls up for grabs in the middle of field, leading to too many turnovers.
He came into his own in the playoffs, where he torched the Bengals and Chargers before falling to the Colts in the AFC Championship game.
With the moves the Jets made to bring in Santonio Holmes and keep Braylon Edwards, as well as Jerricho Cotchery and Dustin Keller, Sanchez has the weapons around him to succeed as he matures.
1. Tom Brady—New England Patriots
Who else is going to be on the top of this list? Tom Brady would be in the Top Five list of QBs in the league.
Yes, a lot of people are showing less respect for Brady after his Patriots got steamrolled by the Ravens 33-14 in the AFC Wild Card round game last season, but let's face it. He's still Tom Brady.
He seems to be healthy entering this season and he probably has motivation, wanting to shut up all of those picking the Jets as the beasts of the East.
The Patriots are getting older around Brady and Wes Welker is coming off of a major ACL injury, but Brady is still the top dog in this division until proven otherwise.
Keep Reading

New York Jets: Like this team?