10 Reasons Why the New Jersey Nets Will Bounce Back Next Season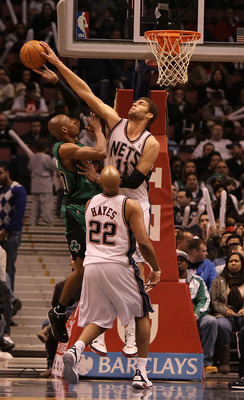 Last season, the New Jersey Nets were absolutely horrendous. They won 12 games and became the laughing stock of the NBA. For Nets fans, those NBA Finals appearances in 2002 and 2003 seem farther away each day.
But anything is possible, and although a Celtics-like jump from 2007 to 2008 is unrealistic, it could happen with a few changes. So with that, there remains hope for next season. And here are 10 reasons why.
1. Brook Lopez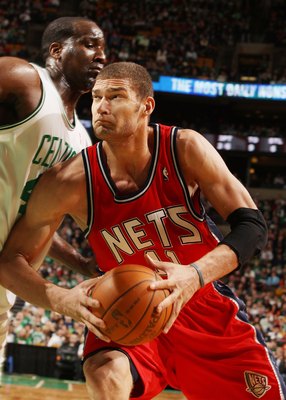 It would not be a stretch to say that Brook Lopez overtook Devin Harris as the Nets' best player last season. Lopez performed better overall and took his game to a near All-Star level. He is a cornerstone of this franchise.
2. Devin Harris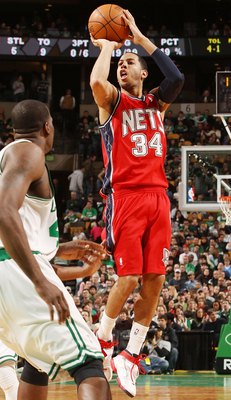 Harris is still a great player. Although he can be traded at any moment, he is still just one year removed from being an All-Star and a guy worthy enough to be traded for Jason Kidd.
3. Supporting cast
Courtney Lee, Chris Douglas-Roberts, Terrence Williams and Co. are all budding players. They all have great potential-but would also make a nice package for a star. Still, the Nets are looking to add via free agency, not trade away, and these guys are important building blocks for the team.
4. NBA Draft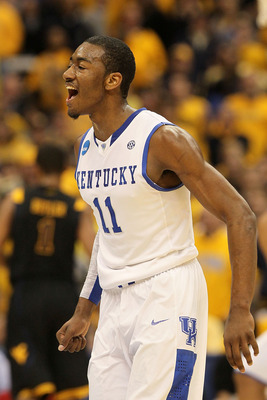 The Nets can only hope the ping pong balls fall their way and they get the No. 1 pick—John Wall. Even if they don't get Wall, though, Evan Turner, Derrick Favors, and Wes Johnson will still be on the board. Any of those guys will infuse some life into this Nets team.
5. Prudential Center and Brooklyn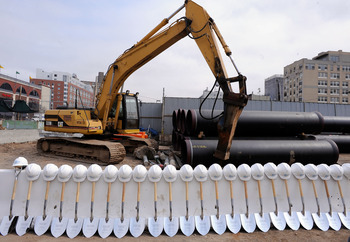 The Nets will be playing in a new arena—the Prudential Center in Newark. Any time a team switches venues it's a breath of fresh air. And when the season is over, that new arena smell will wear off, which is perfect, because the team will be moving into their brand new arena-The Barclays Center (left), in Brooklyn, the following season.
6. New owner-Mikhail Prokhorov (that's not him to the left)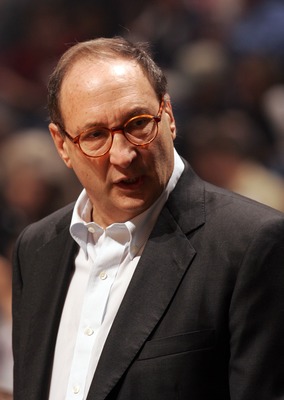 Bruce Ratner (left) wasn't the best for the Nets. New owner Prokhorov, who is Russian, will spend the bucks to get the Nets a top free agent and top coach.
7. New coach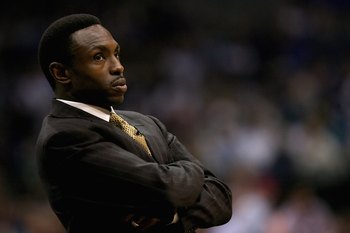 A new coach has yet to be named. But there is a good chance they will be an improvement over the many coaches from last year. Avery Johnson (left) may be a candidate.
8. Free agency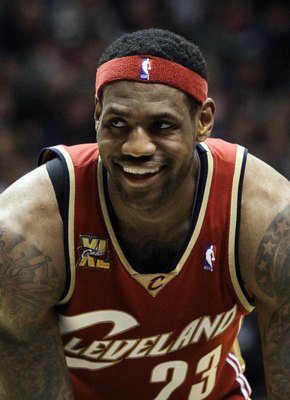 What you've all been waiting for—LeBron. Will the Nets get him? Perhaps. But if they don't, the "consolation" prizes of Dwyane Wade, Chris Bosh, Joe Johnson, etc. ain't too shabby themselves. The Nets will have to get one of those guys, or make some kind of move this offseason. And they will.
9. They can't get much worse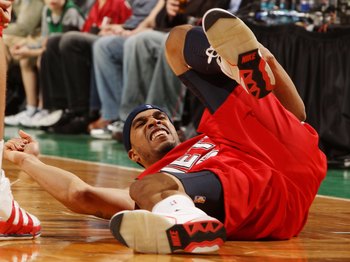 Let's face it-12 wins leaves a lot of room for improvement. Barring a horrific disaster, the Nets will be better than last season. Hopefully they will be somewhere around .500.
10. The Knicks will be worse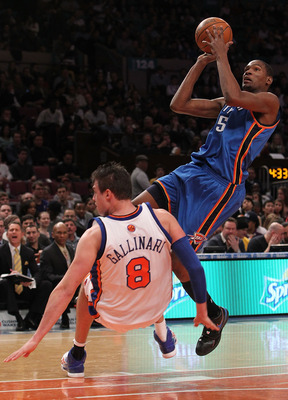 If the Knicks don't get LeBron, they will get someone else. And they will still fail miserably. The Nets will always be the better team on the other side of the Hudson.
Keep Reading

Brooklyn Nets: Like this team?