Ten Worst MLB Uniforms of All-Time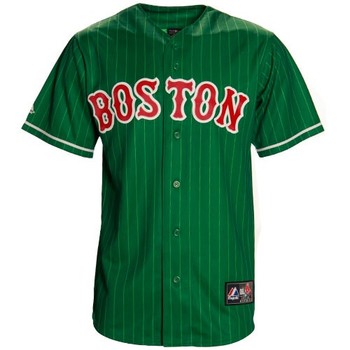 Baseball is a sport that transcends time. It is one of the few activities in America that a Civil War veteran, if he was miraculously raised from the dead, would understand.
And the uniforms have changed a bit, but are still generally recognizable. The socks and stirrups get a little longer or shorter depending on the era, and the clothes are not as baggy now since they are made out of super-duper high tech sweat absorbent space age materials now, but the overall look is the same.
Some uniforms have stood the test of time. The Dodgers, with their classic script, comes to mind. The Yankees with their pinstripes. St. Louis, with the redbirds astride the baseball bat. The Red Sox home whites.
There have been some mistakes, however. Let's take a look at the all time worst uniforms that baseball executives have decided to impose upon the eyeballs of the viewing public.
Seattle Pilots 1969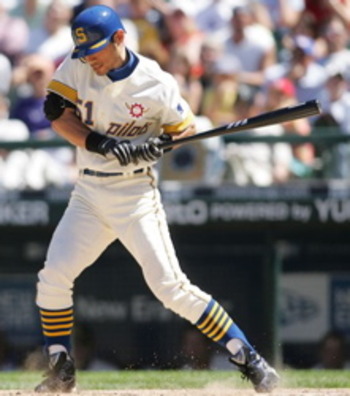 The short lived Pilots would move to Milwaukee the very next year, leaving behind a void not filled until the Mariners came to town and enough material for Jim Bouton to write his classic book Ball Four.
The Pilots introduced possibly the worst baseball hats ever, which had these weird gold captains wings emblazoned on them. They made the hats look like the cheap hats that the carney ride concession for the Jungle River ride wore, or a version of an old salt's veteran's hat. I wonder if they go the idea for it at the local VFW.
Add to that some pretty gaudy color combos, and you've got yourself a winner at being a loser.
New York Met's orange tops; early 2000's to current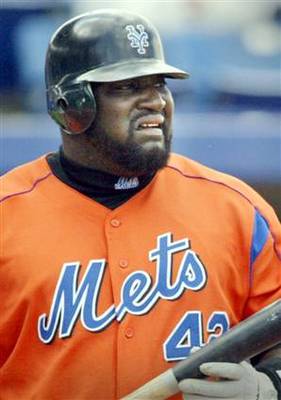 Words like "jarring", "abrasive", "annoying", and "loud" come to mind.
And the uni's are pretty ugly too.
When your home ball park is in the flight path of one of the worlds busiest airports and populated by fans that can be somewhat "enthusiastic", you are already getting your senses assaulted on a regular basis. So why not throw in some visual mayhem while we're at it?
Kansas City A's; late 50's to early 60;s.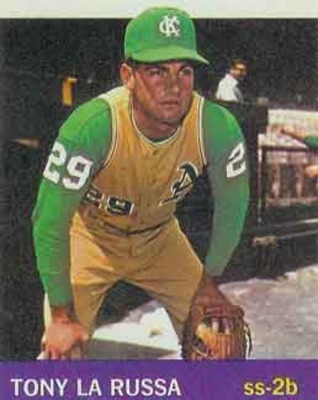 People forget that the A's, after leaving Philadelphia, had a stopover in Kansas City.
Deciding to emphasize the yellow over the green, the A's uni's of the time made them look like lawn jockeys. Ugly lawn jockeys. Decorating a house owned by someone who is completely color blind.
Pittsburgh Pirates circa 79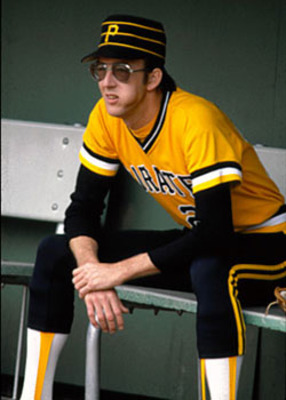 The Pirates took a great white, black, and yellow color scheme and decided to prove that you can make pretty much anything ugly. The resulting beer league softball uniforms have entered the annals of all time sartorial disasters, making the players look like demented ice cream vendors.
During this era they were, ironically, playing some great baseball. They were contenders every year and won the series in both '71 and '79. But boy oh boy, were the uni's butt ugly.
San Diego Padres Taco Design 1970's and 80's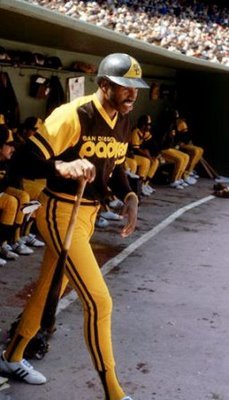 Steve Garvey, after playing for the Dodgers in their classic uni's for years, ended his career down the freeway in San Diego. The uniform choice of the Padres in the 70's and 80's didn't sit too well with Steve. He and was famously quoted as saying that it made the players "look like tacos".
Perhaps that is why the Padres have a chicken for a mascot. Tasty chicken taco anyone?
Jumping on the bandwagon of really, really bad fashion choices of the era, which also included afros on guys, rich Corinthian leather in your Dodge automobile and leisure suits, the Padres uni's create a visual dynamic that kind of reminds you of the aftermath of a night of binge drinking. They even went to the Series in '84 in these things.
St. Louis Browns 1940's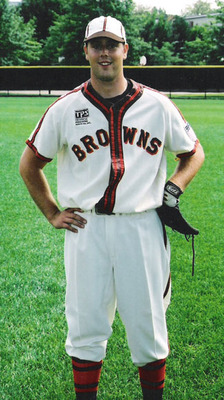 You can be old school and ugly. Just look at the St. Louis Browns.
Dark brown and red highlights on a white uni or, even worse, a grey away uni made the Brownies look like a bunch of little turds highlighted against the backdrop of the baseball diamond.
Which, according to old vets and contemporary reports, is pretty much what they played like.
Houston Astros on acid in the 70's and early 80's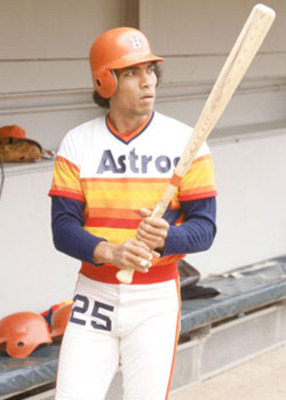 Like the inside cover of an old Yes album, the Astros in the 70's and early 80's introduced a bit of psychedelic influence into our lives.
Overdose.
The Astros combo of bold vertical colors combined with a huge number on the pant leg was just plain ugly. No one, and I mean no one, ever had a kind word to say about these uni's. They were like the sports version of the over the top "creation" that some celebrity actress gets duped into wearing at the Academy awards.
San Diego Padres Camo uni's, current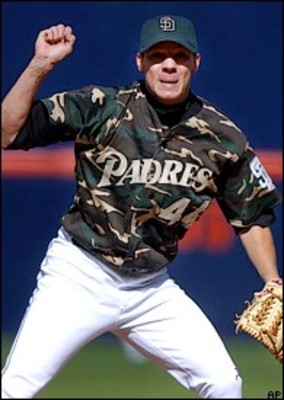 San Diego, which has changed uniforms more often than Hugh Hefner switches girlfriends, has the distinction of being on this list not once, but twice.
Their hearts were in the right place, as they were attempting to honor our military with these camo uni's. But, like many a best laid plan, the end results did not match the original vision.
ChiSox in Shorts; 1976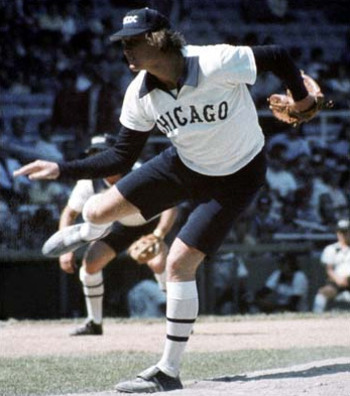 In 1976, our nation celebrated it's 200th birthday with fireworks from sea to shining sea, and the Chicago White Sox decided have their players wear shorts in the major leagues.
Looking back at the pictures, it is hard to believe how truly heinous that short lived experiment was. It's a miracle the players did not go on strike just on general principles. Invoke some sort of 'you can't make me look like a d-bag" clause.
Red Sox Green Uni's; current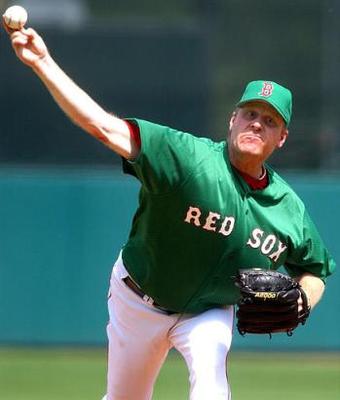 Just. Plain. Wrong.
The Sox have one of the classic, quintessential, baseball uniforms. Their home whites are especially appealing, and while slight changes have been made from time to time, are basically the same now as when Williams and Jimmie Foxx were mashing the ball for them decades ago.
Then, someone came up with the idea of ugly green tops. I mean…really, really, ugly, green tops.
These things are so beyond bad, so heinous, so just plain wrong that they make you want to send the entire front office down the road to Rhode Island and enroll them at that states esteemed school of design. Or, send them over to Walpole State Prison, to serve a conviction on charges of aggravated visual assault and battery.
Their current uni's are classic…why someone would want to substitute these nightmares of color choice gone bad is a mystery to me.
Keep Reading