The 50 Most Popular Women on the Web: Sports Edition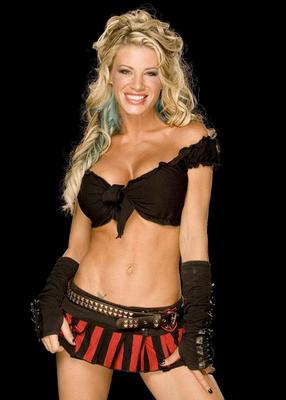 There are plenty of lists on the web today. Most of the lists involve hot women.
This list combines that idea but adds another element. It ranks the hot female athletes according to their Google search popularity.
In each slide I have included the number of search results each athlete receives.
Enjoy!
50. Clair Bidez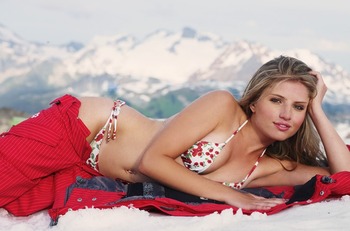 312,000
Professional skateboarder by day, bikini clad model by night.
49. Anna Rawson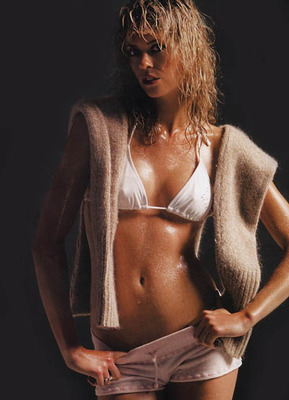 325,000
She makes me want to learn a few things about putting.
48. Kristi Leskinen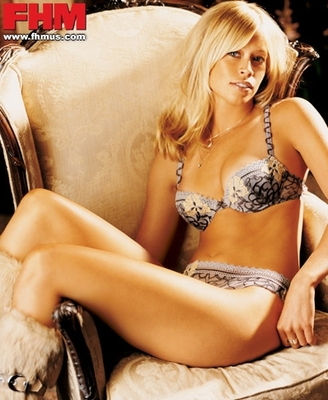 334,000
Kristi is an American freestyle skier. She sells more skiing videos than anyone has ever tried to sell. She is a pioneer in her sport and a true winner.
She was the first women to ever pull a rodeo 720.
She could teach me a thing or two about skiing.
47. Gabrielle Reece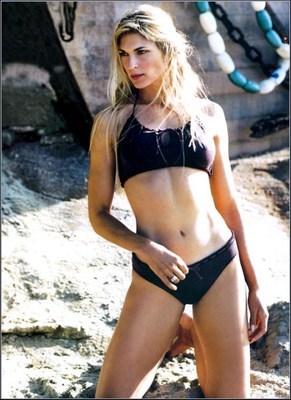 391,000
Gabby is still around and fairly popular amongst fans of any sport that requires the players wear bathing suits to play.
46. Ana Paula Mancino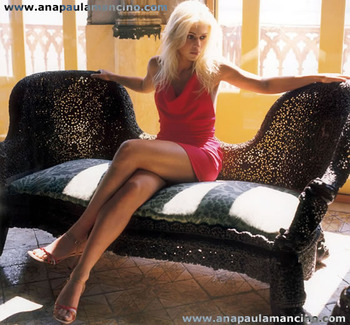 392,000
Who is she? What does she do? Why is she on my list?
She played volleyball for Brazil and Italy. End of story.
45. Jeanette Lee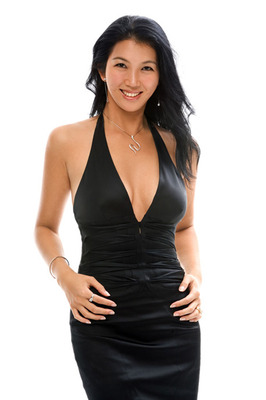 410,000
She plays pool. She plays pool real well. She plays pool better than most people play anything.
Plus, she's hot!
44. Natalie Coughlin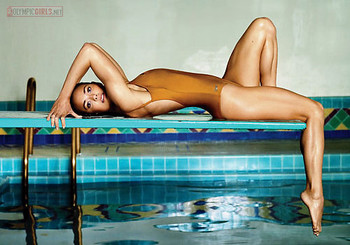 411,000
She shoots, she scores.
Oh wait, wrong sport.
She swims, she wins!
43. Bia and Branca Feres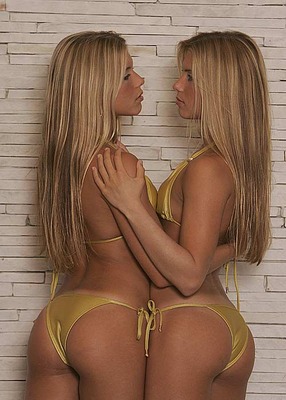 412,000
TWINS!
Do I have to say anything else?
42. Tanith Belbin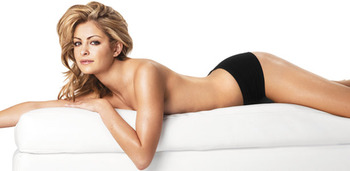 413,000
Tanith, besides having the greatest name in history of first names, had me watching figure skating at the winter Olympics this past year.
That is how hot she is.
41. Jennie Finch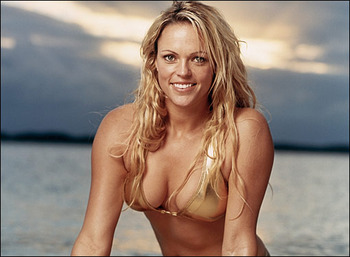 450,000
Any women that can throw a fastball, striking out most batters, and then look sexy in a bikini deserves to be on any list involving female athletes.
40. Natalie Gulbis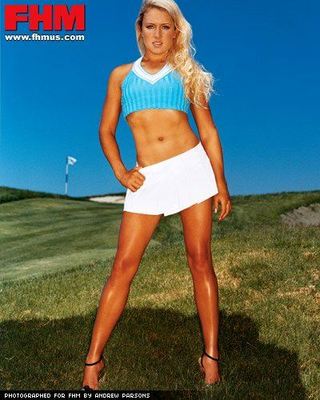 467,000
This blonde beauty is more than just looks. At the age of 22, she earned over a million dollars in the LPGA and finished in the top five.
39. Michelle Kwan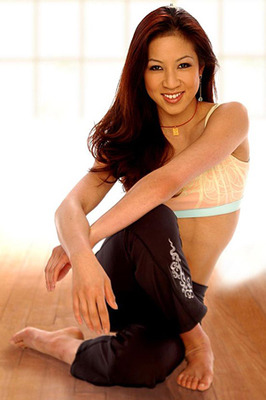 497,000
Yes Michelle Kwan is still relevant. From the looks of the number of hits her name got, I would say that she is also quite popular amongst female athletes.
Either way she is super hot and has won a billion awards in her illustrious career.
38. Mia Hamm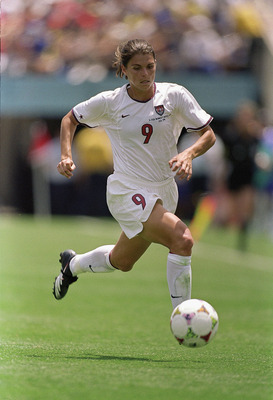 510,000
Most men wish she would have been the woman removing her shirt instead of Brandi Chastain at the Women's World Cup.
37. Katarina Witt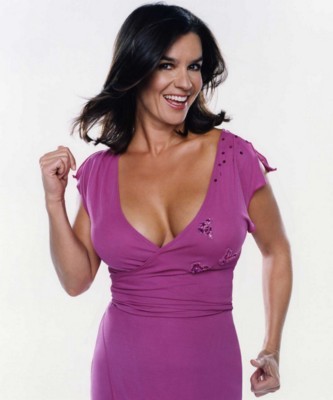 511,000
For some reason I can not remember what sport she plays.
36. Gretchen Bleiler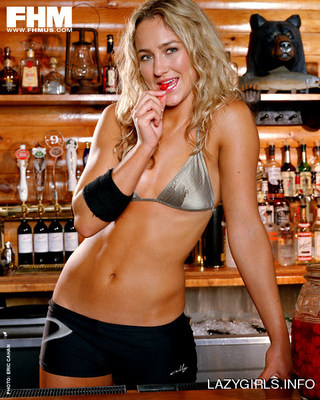 513,000
Gretchen is the only reason why I bought a snowboard, flew to Denver, broke both legs in a fall, returned my board, flew home, and watched the Olympics.
35. Jelena Dokic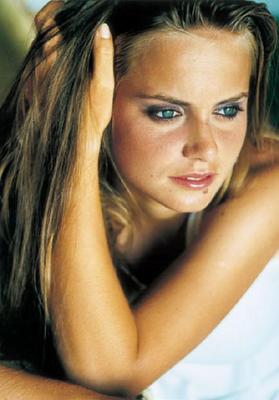 540,000
Jelena is originally from Croatia, moved to Serbia, then fled to Austrailia.
She is from two countries that have produced some of the sexiest women in the history of women.
34. Ashley Massaro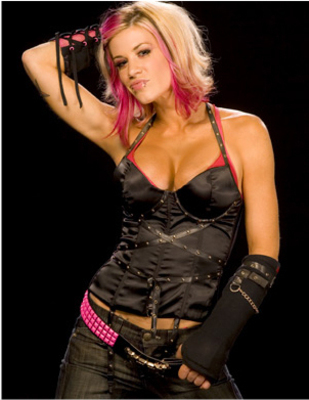 541,000
If I am making a list of the hottest female athletes, Ashley would be the No. 1. She is a WWE superstar and former Playboy model.
She is beautiful and entertaining to watch. She could pin me down anytime.
33. Candace Parker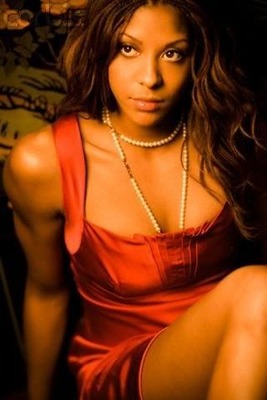 584,000
Candace was the second female to dunk a basketball during a WNBA game.
Lisa Leslie was the first but Candace Parker made it look easier.
32. Sasha Cohen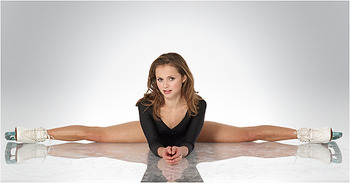 607,000
If only Ice skaters were more attractive.
Wait a second, Sasha Cohen is an ice skater?
Awesome!
31. Gina Carano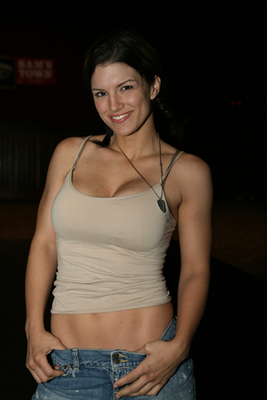 636,000
Quick, name two female mixed martial arts fighters.
Gina is the only one I know of and is the hottest one I have ever seen. She has a perfect body and can get the crap out of anyone who wants to slow her down.
30. Daniela Hantuchova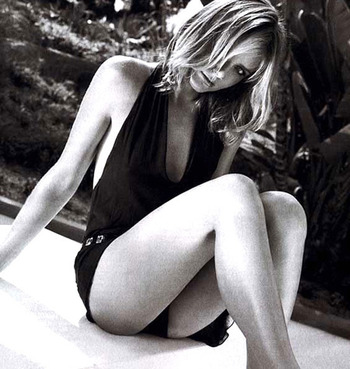 686,000
There are so many sexy female tennis stars that made the list.
And here is another...
29. Elena Dementieva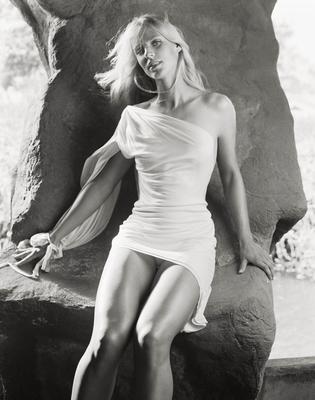 28. Maria Kirilenko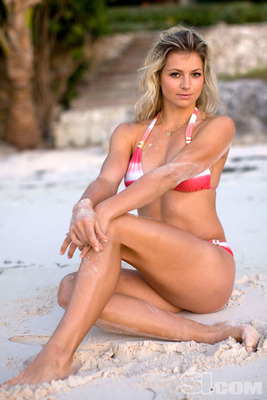 27. Haley Cope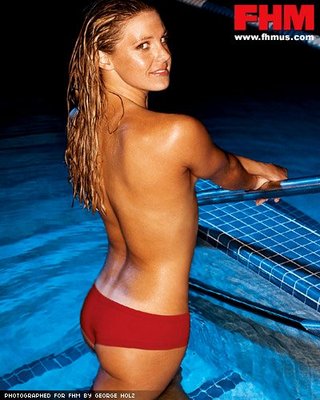 821,000
If you are asking yourself what it takes to become popular and famous, the answer is in the picture. She is a good swimmer too.
26. Amanda Beard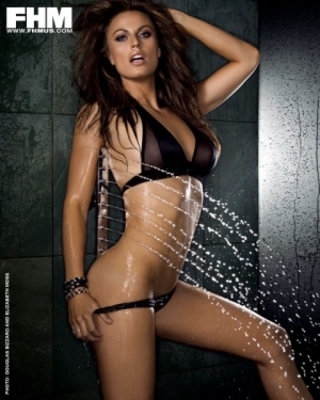 982,000
From child to woman, Amanda grew up in front of everyone during her three Olympic appearances.
It is hard to believe she is now a mother and living in the suburbs.
25. Missy Gibson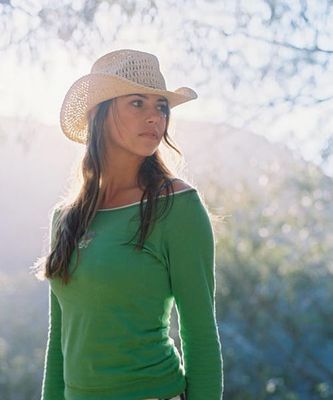 997,000
Missy is the closest female athlete to a million results without actually hitting the mark.
In a few years she will be the only female athlete to achieve 7 million hits once people see her surf.
24. Summer Sanders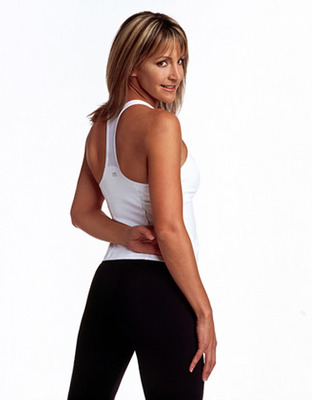 1,080,000
Summer is the only reason I watched Nickelodeon's Figure it Out. She is also the only reason I watch Celebrity Apprentice.
23. Sue Bird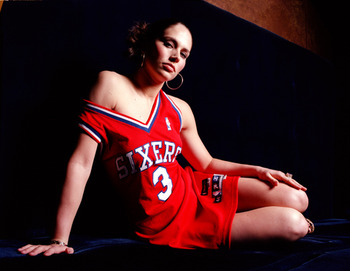 1,200,000
Sue has two gold medals, an NCAA championship, and a WNBA championship.
She could cross you up and then take you to dinner on the same night.
22. Anatasia Ashley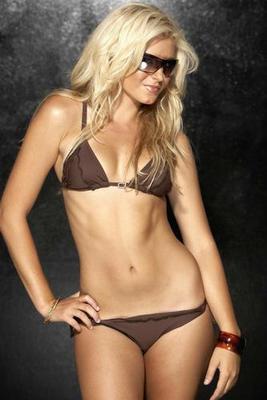 1,310,000
The hottest surfer in the world. Unless Ashley Force was a surfer. Is she a surfer?
21. Ashley Force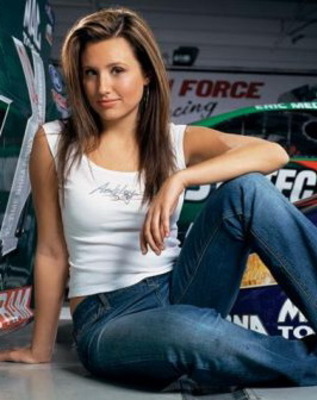 1,340,000
No, that's right, she is a drag racer. Wow!
20. Mia St. John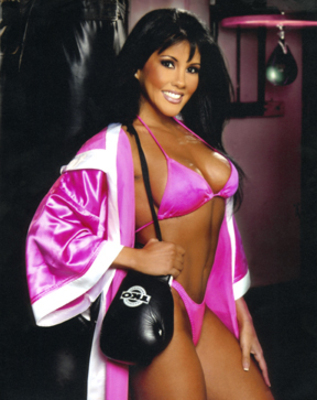 1,500,000
Meet the Chuck Norris of female boxers.
19. Torrie Wilson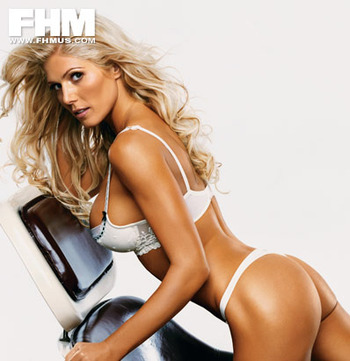 1,540,000
If Torrie Wilson could play a sport, I would hope it would be anything that requires less clothing.
18. Stacy Keibler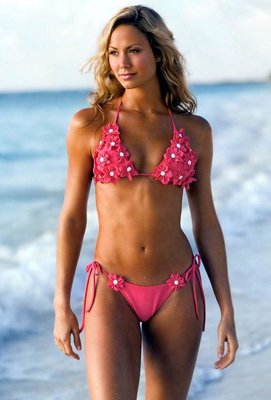 1,640,000
This gorgeous beauty has legs that go all the way to the floor.
17. Sarah Burke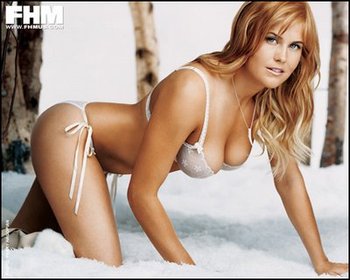 1,710,000
Look at the picture, now re-focus and ask yourself, does it matter what sport she plays?
16. Logan Tom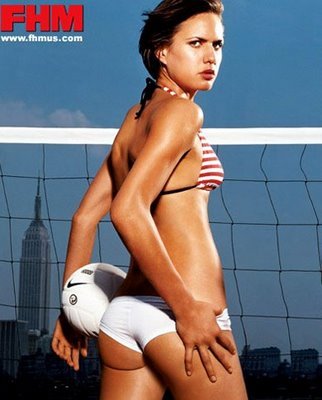 1,720,000
It seems the Olympic athletes have been dominating this list so why not add another.
Logan Tom has been the hottest women on the volleyball court since World War I.
15. Trish Stratus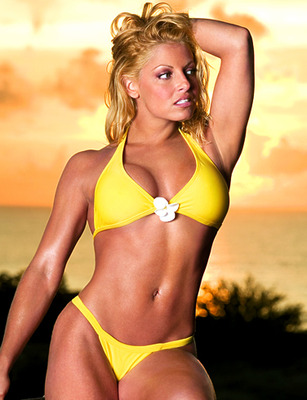 2,040,000
Trish could use her finishing move, the Stratusfaction, on me any day of the week and twice on Tuesday.
14. Lindsey Vonn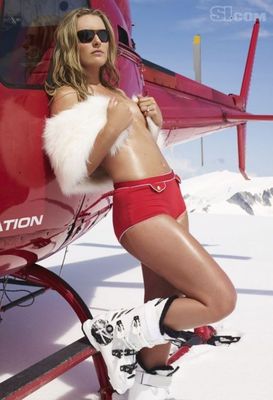 2,050,000
In 2010, after she bruised her shin, Lindsey Vonn found a way to ski and compete at the Winter Olympics weeks later.
She not only competed, she won a few medals, including a gold, along the way.
13. Danica Patrick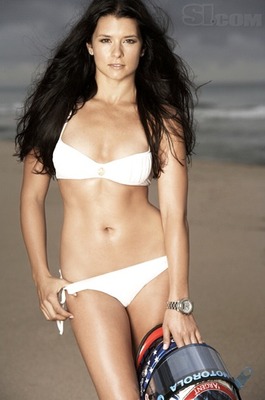 2,060,000
I was shocked to see that Danica did not even crack the top ten in search results.
I guess America is tired of watching the Anna Kournikova of car racing.
12. Michelle Wie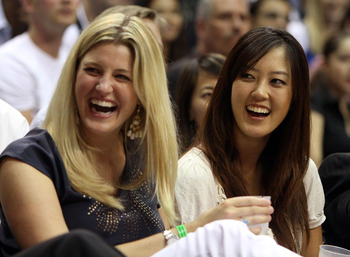 2,120,000
Wie might not be the best golfer in the world but everyone says she is, so I am going to trust the media on this one.
11. Ana Ivanovic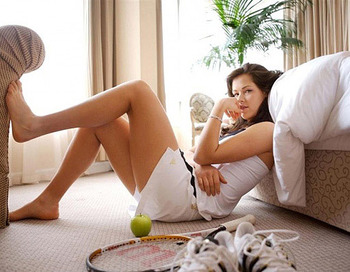 2,200,000
This is one of the most attractive female tennis stars since Chris Evert.
She got game as well.
10. Marion Jones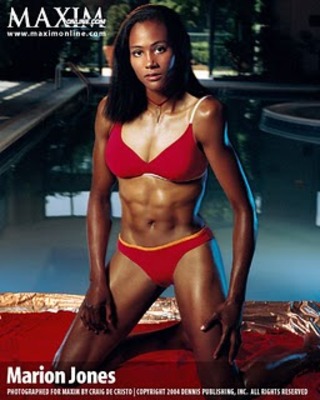 2,240,000
First the Olympics and now the WNBA.
The next stop for Marion will be as a greenhorn on Deadliest Catch.
9. Simona Halep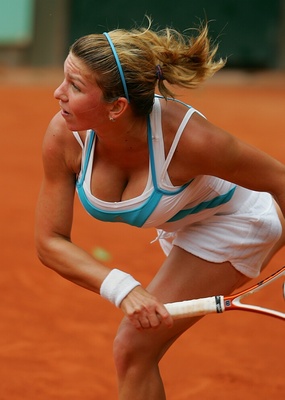 2,560,000
I can only think of two reasons why Simona might have been so popular.
8. Venus Williams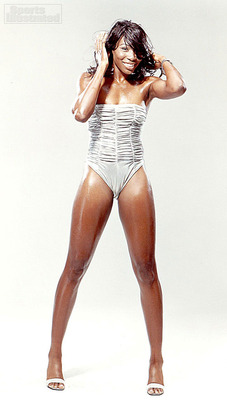 3,110,000
One word can describe this beauty, BAD!
Note: For Venus, Bad is good!
7. Sania Mirza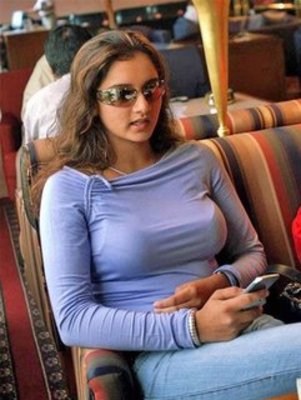 3,540,000
There is a correlation between being good at a sport and being popular. Sania is the exception to this rule.
6. Anna Kournikova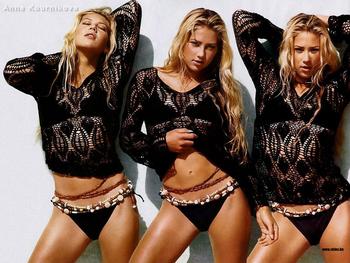 3,610,000
I do not think Anna will ever disappear from the public. She has been around since she was 14 years old.
She recently announced that she would partner up with Martina Hingis to play at Wimbeldon in the doubles event.
There was a time that a team like this would crush anyone in there path.
5. Misty May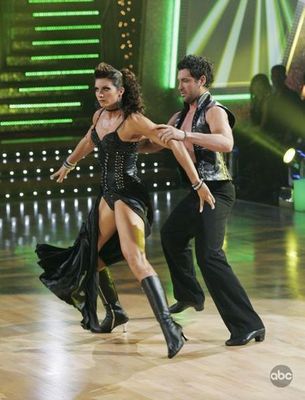 3,750,000
I would rather Misty not have so much clothing on but sometimes more is better.
Of course, I have no idea when those times may be.
4. Claudia Lampe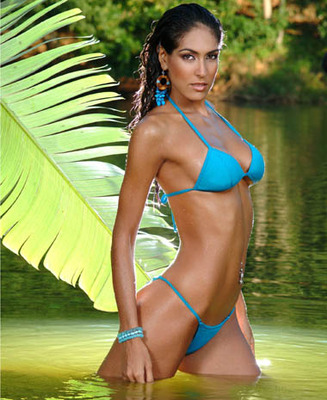 4,360,000
When I found this beautiful babe, I almost started some blogs about her to get her searches up so she could be the number one.
I do not know much about her but she is, by far, a total babe!
3. Serena Williams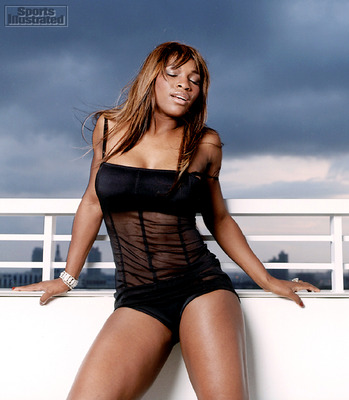 4,990,000
Would you contest that the hottest female tennis player from America is Serena?
I wouldn't either.
2. Erin Andrews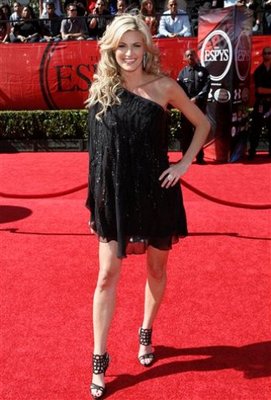 5,450,000
Erin is the only sportscaster to make the list thanks to Dancing with the Stars.
But I promise you that she is not on the list because she is on a television show. This gorgeous blonde was once named Playboy's "Sexiest Sportscaster" in 2007 and 2008.
1. Maria Sharapova
5,650,000
To be the top female athlete, according to Google search, you have to be popular, hot, and good at what you do.
Maria is all three things.
Keep Reading