Top 10 Reasons to Order Showtime and Watch MMA's Strikeforce This Weekend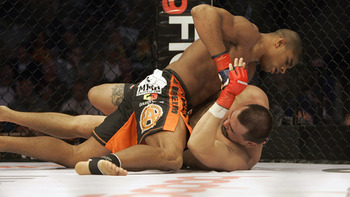 On Saturday, Showtime will air the live broadcast of Strikeforce: Heavy Artillery, from the Scottrade Center in St. Louis at 9 p.m. ET.
The 12-bout card is stacked from beginning to end, with the main event being a heavyweight championship match between defending champ Alistair Overeem and challenger Brett Rogers.
I can't imagine someone needing much convincing to watch this event, but if you're not sure why you should be interested, here are some reasons to tune in.
10. The Debut of Roger Gracie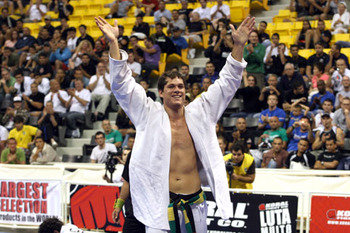 Eight-time World Brazilian jiu-jitsu champion Roger Gracie (2-0) will make his American debut tomorrow night, when he faces UFC and Pride veteran, Kevin Randleman.
It will only be the third fight of Gracie's career and his first in two years, but he has kept active in grappling competitions.
Look for some elite-level jiu-jitsu from Gracie, but the jury is still out on the other aspects of his MMA game.
9. Andrei Arlovski's Last Stand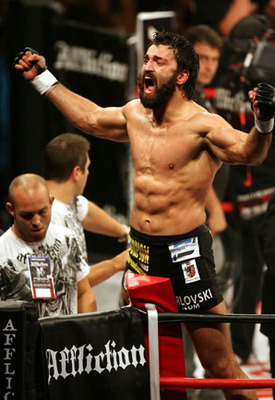 In 2005, Andrei Arlovski was the UFC heavyweight champion. In 2006, he suffered back-to-back losses to Tim Sylvia and his stock plummeted.
Then, after five straight wins over such names as Fabricio Werdum, Ben Rothwell, and Roy Nelson, Arlovski was again seen as a top heavyweight, earning him a shot against the No. 1 heavyweight in the world, Fedor Emelianenko.
Fedor knocked him out in the first round of their fight. In Arlovski's return, he was again knocked out in the first round by Brett Rogers.
Despite the losses, Arlovski still has a skill-set to compete at the highest level in the game. The question is, does he still have the desire?
Tomorrow he will get his chance against Antonio "Bigfoot" Silva to show that he is still a factor in the ever-improving heavyweight division.
8. Ronaldo Souza Star Rising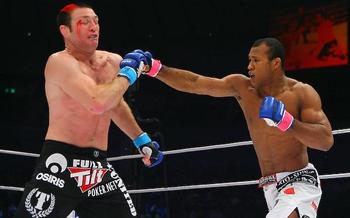 Last December, Ronaldo "Jacare" Souza submitted Matt Lindland in the first round.
For most American fans, it was Souza's coming out party. This weekend, Souza takes on the tough and experienced Joey Villasenor and will attempt to keep his hype growing.
There could very well be a vacancy for the top middleweight in Strikeforce, with current champion Jake Shields possibly moving to the UFC. Now would be a good time for Souza to shine.
7. Alistair Overeem Finally Defends His Title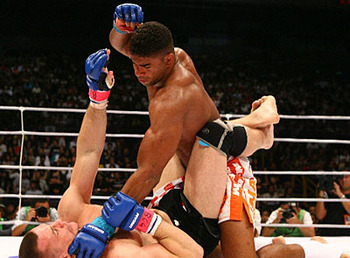 Alistair Overeem won the Strikeforce heavyweight title in 2007 with a second-round stoppage of Paul Buentello.
He has yet to defend the title, despite remaining active overseas and in kickboxing. This Saturday will mark his first title defense attempt, when he faces off against Brett Rogers.
An impressive win will surely restore the faith of Strikeforce loyalists.
6. Is a Win Over Brett Rogers Legit?
Last November, Brett Rogers attempted to climb the mountain that is Fedor Emelianenko, but dramatically fell in the second round by TKO.
Most Emelianenko supporters considered it yet another impressive showing by the Russian, while the detractors pointed to Rogers' lack of accomplishments.
If Rogers wins, or at least has a good showing, it will certainly give more credit to Fedor's win.
5. Unofficial Heavyweight Tournament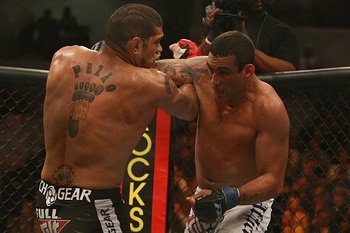 If you think the Strikeforce heavyweight champion is the best heavyweight signed to the promotion, then you are a member of the most ass-backwards minority this sport has ever seen.
Fedor Emilianenko has been the No. 1 heavyweight in MMA for the better part of the decade, and is now fighting under the Strikeforce banner.
Consider the row of Strikeforce heavyweight match-ups as an unofficial tournament to crown the real champion.
Everyone will have a chance to capture the crown. My question is, if someone beats Fedor, how will the MMA world rank his conqueror?

4. Who's Next for Emelianenko?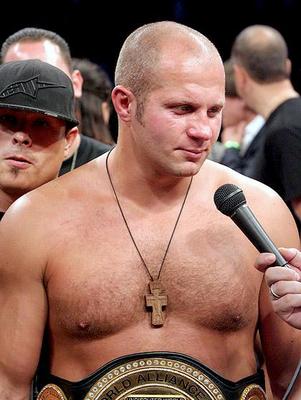 The winner of tomorrow's main event will likely meet Fedor Emelianenko later this year, that is, assuming he wins his June showdown with Fabricio Werdum.
If Rogers can pull off the upset of Overeem, then it would be an exciting rematch for the title.
However, if Overeem can successfully defend his title, then we will have possibly the biggest match the young promotion can make.
The co-main event between Arlovski and Silva will also boost someone towards a title opportunity down the road.
I'm sure both fighters would love a chance at Emelianenko.
3. Plenty of Exciting Matches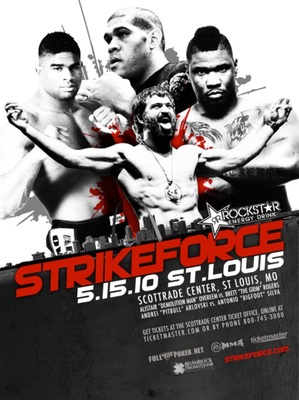 Obviously, this event is focused mainly on the heavyweight division, but the name doesn't only refer to the weight class.
There will be no shortage of firepower in a main event with the over likely set for two rounds.
Count on a shoot-out that will get nowhere near the final bell.
2. A Deal You Can't Pass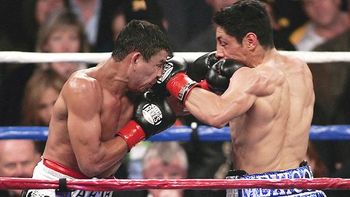 With the UFC scheduling at least one pay-per-view per month for around $50, how can you pass up a deal to get Showtime for around $10 a month?
This event alone would be worth shelling out an extra ten bucks.
Add the shows, movies, and boxing to the deal, and you would be a fool to pass that up.
Don't forget about the fourth match between Israel Vazquez and Raphael Marquez next week, not to mention Strikeforce Challengers, all on Showtime.
1. What Else Is There?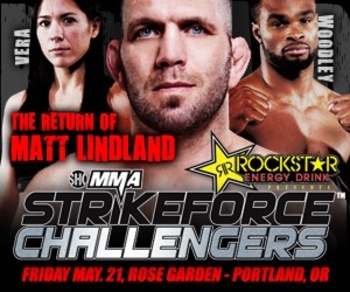 With more than two weeks until UFC 114, what else are you gonna watch? For the next two Saturdays, Strikeforce will be showing one event per week to Showtime subscribers.
Tomorrow night features a handful of elite-level fighters who should not be ignored just because they are not in the UFC.
Strikeforce has earned a reputation for putting on terrific events, despite their recent outing. Since you are out of UFC for a couple of weeks, then be sure check out some great fighters that you might not be all that familiar with.
Or you can instead go shopping with your girlfriend or wife, clean the house, walk the dog, and stop watching fights for a whole Saturday.
Yeah, I thought you'd go with the Strikeforce option.
Keep Reading