Sweep In St. Louis: Why It's Not Time To Kiss Houston's Astros Goodbye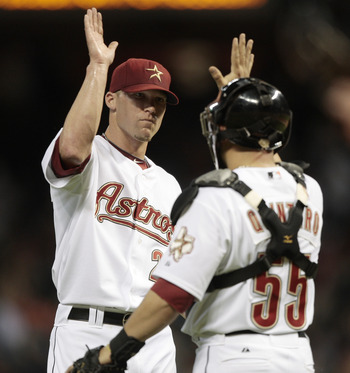 Believe it or not, the Astros have won four games in a row—and three of those victories have come against the first-place Cardinals as Houston swept St. Louis at Busch Stadium.
How, exactly, have the 13-21 Astros taken all three games from the 20-15 Cardinals (and on the road nonetheless)?
From Lance Berkman heating up at the plate to Hunter Pence's re-awakening, Houston is on a tear right now.
And it's a damn long season, so don't count them out yet.
Here are five good reasons why Astros fans should be smiling, and five solid pieces to Houston continuing their climb from the MLB grave back into contention in the National League Central.
1. Lance Berkman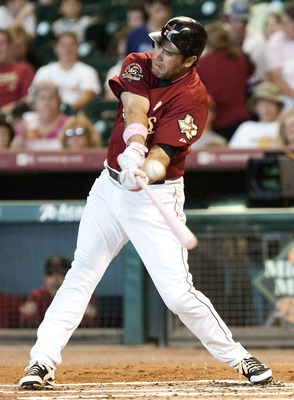 Houston's Lance Berkman has been on fire at the plate as of late, and he's hitting .273 over the last 10 games. He's collected seven hits in his last four games, hitting two homers during that stretch.
In Thursday's matinee game against the Cardinals, Berkman went 3-for-4 with a double and two singles (along with an RBI) while increasing his overall batting average to a more respectable .239.
Berkman has been a vital part of Houston's winning ways, and he began the Astros' four-game win streak by going 2-for-5 against San Diego before truly heating up upon landing in St. Louis.
Homeruns, which were rare if not impossible against St. Louis starters at Busch Stadium, came in bunches for the Astros as they drilled out hit after hit, along with a handful of homers, against their NL Central rivals (Berkman, meanwhile, had a pair of monster blasts against the Cardinals).
2. Hunter Pence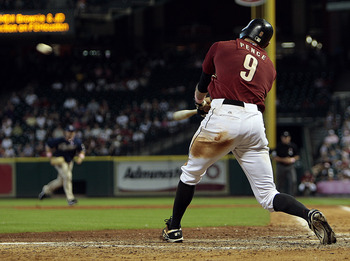 Hunter Pence is beginning to learn and look a lot more like his counterpart role-model, Lance Berkman.
Pence has also begun to catch fire at the plate lately, and he followed suit with Berkman's two-run blast in the series opener at Busch Stadium by answering with a solo shot of his own one out later.
Then Pence drilled a three-run bomb on Thursday afternoon, knocking the snot out of a Chris Carpenter fastball to deep left field to give the Astros a commanding 4-0 lead (it was the team's first three-run homerun of the season).
Batting .240 this season, Pence has had a more respectable .256 batting average over his last 10 games and he's hit safely in five straight contests (dating back to a 1-for-3 performance against San Diego on May 8).
During his current five-game hitting streak, the slugger has collected eight hits while driving in seven runs; and if Houston wants to truly begin making some noise in the NL Central, the Astros will need Pence to continue producing at the plate.
3. Michael Bourn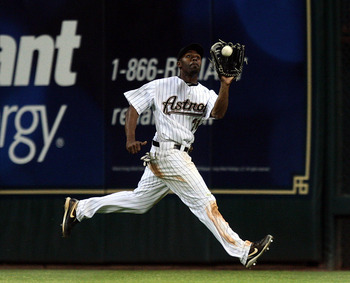 Michael Bourn remains a shining spot in what appeared to be a very dull offensive-minded team when this season began.
However, and thankfully, Houston's offense has come to life lately; and Bourn has continued to thrive at the plate.
Batting .287 this season and with speed unmatched by anyone in the majors, the Astros' lightening-quick center fielder had hit safely in three straight contests (garnering five hits in that stretch) prior to going 0-for-3 with a walk in Thursday afternoon's win at Busch Stadium.
Bourn also has 11 stolen bases in addition to racking up nine doubles and drawing 14 walks in 2010.
4. Jeff Keppinger
Houston's Jeff Keppinger has also remained a positive offensive addition to this year's Astros team. The young infielder is batting .270 this season.
In his last two games against St. Louis (Wednesday evening and Thursday afternoon), Keppinger has gone a combined 4-for-8 with three runs scored and three runs batted in.
Through 29 games with the Astros this season, Keppinger has nine walks, nine doubles, and 12 RBIs.
5. Pitching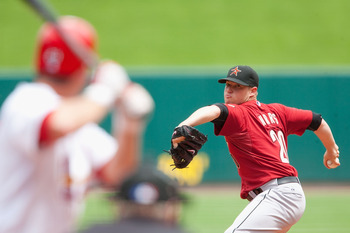 Pitching for the Astros has been phenomenal all season long, and the guys on the mound for Houston have only gotten better as the season has progressed.
Obviously, with the Astros currently riding a four-game winning streak, Houston's pitching has been picture-perfect as both the starters and the bullpen have remained solid.
Bud Norris, who has dominated the St. Louis Cardinals since first donning an Astros jersey last year, had another impressive performance on Thursday afternoon at Busch Stadium.
Pitching eight innings of one-run baseball, Norris moved to 2-4 on the season while lowering his ERA to 6.03.
Houston closer Matt Lindstrom, meanwhile, has also been incredible in 2010: going 9-for9 in save opportunities and garnering an imposing 1.56 ERA.
Other starters beyond Norris include Roy Oswalt (2-4, 2.63 ERA), Brett Myers (2-2, 3.52 ERA), Wandy Rodriguez (2-4, 4.81 ERA), and Felipe Paulino (0-5, 4.67 ERA).
The Astros bullpen, beyond Lindstrom, has been very impressive this season, highlighted by relievers such as Chris Sampson (1.23 ERA) and Brandon Lyon (2-1, 3.52 ERA).
If Houston truly wants to continue this climb from the depths of the MLB cellar, they'll need their pitching to continue their solid start.
*****
Denton Ramsey may be reached via email at denton.ramsey@gmail.com
Keep Reading

Houston Astros: Like this team?