The Top 10 Most Irreplaceable Players in the NFL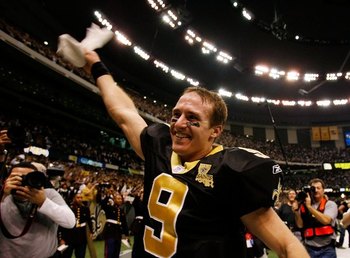 You are always going to lose players. Injuries, trades, free agency, whatever it may be. Injuries, trades and free agency can effect any player, but what happens when it is one of those elite players that gets injured or traded? As 2008 has showed us with Tom Brady's season ending injury, no matter how good or experienced you are, you are not invincible. Donovan McNabb, Brandon Marshall, Anquan Boldin and Julius Peppers showed us that no matter how much you do, you can still be kicked off the team. But sometimes there are some players that you cannot replace. When they are gone, your team will suffer, and can potentially kill your season. This is a list of the Top 10 Most Irreplaceable Players in the NFL today.
#10 Maurice Jones-Drew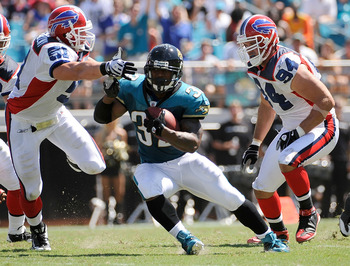 The Jaguars have had practically no success as a franchise and remain one of the only teams to not reach the Super Bowl. Numerous draft busts have plagued this team but Maurice Jones-Drew is a superstar. MJD is the Jaguars, and the entire team counts on him for the sole fact that he is just so damn good and sadly the Jags do not have any play makers outside him. Even with MJD the Jags got a 7-9 record in 2009, if something happens to him in 2010, I see the Jaguars as a 2-14 or 1-15 team.
#9 Darrelle Revis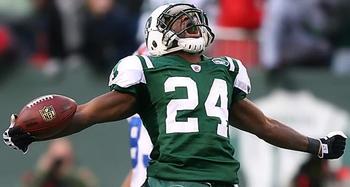 Cornerback is possibly the most difficult position to find an elite player. That being said, Revis is without a doubt the best person lining back in the secondary in all the NFL. Last season he made Randy Moss, Andre Johnson, Chad Ochocinco, Steve Smith and every wideout that lined up across from him look like a scrub. Revis is the key element in the Jets all-star defense and in just plain english, you are NOT getting away from Revis and as long as he is covering someone, regardless of who they are, don't expect them to get very many catches.
#8 Larry Fitzgerald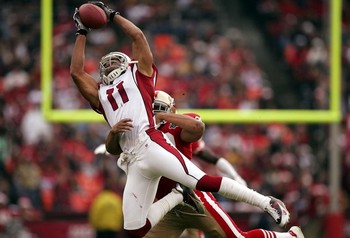 One of the greatest jump ball receivers in NFL history. Arguably the biggest piece of the Arizona puzzle that got them to Super Bowl 43. Zone coverage, man coverage, double coverage, oh bless your heart if you think that will stop him. Fitzgerald makes some of the most insane catches anyone could possibly imagine, and it doesn't matter who will be playing quarterback for Arizona, Matt Lienart or Derek Anderson, will both follow the EXACT same thing. "Throw it up to Fitz."
#7 Andre Johnson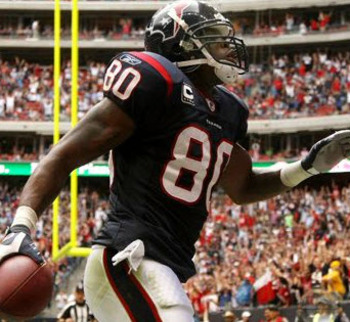 Andre is obviously the greatest Houston Texan who has ever lived, but I also think that he is the best receiver in the NFL. He plays big but never allows his exceptional skill to get the best of him like Terrell Owens. He keeps his mouth shut and every Sunday he balls out and makes insane catches and burns corners. Houston, this might be your first year in the playoffs, it might not. But if you want any hope of seeing the playoffs for the first time, you have to have Andre Johnson lining up.
#6 Patrick Willis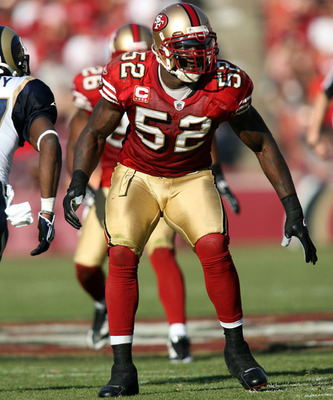 Willis I believe is truly the best defensive player and arguably the best player in the NFL. Patrick anchors this defense by bringing an unprecedented level of speed and power to this position that you simply cannot replace. While the 49ers defense is far from great, Patrick Willis hoists everyone up and shows how big an impact one player can make. I have the 49ers winning the NFC West this year and Patrick Willis winning Defensive Player of the Year. While a lot of people don't seem to take the 49ers seriously, I dare you to think of something for frightening than seeing #52 flying at you at full speed. I would piss my pants. Not even going to lie.
#5 Adrian Peterson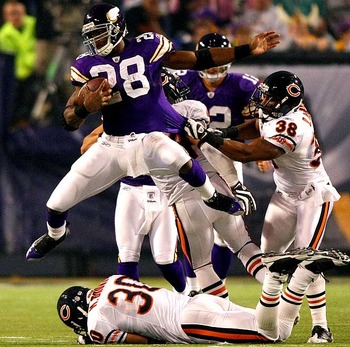 You better stop him or he will be hammering you All-Day. Adrian Peterson before his career is over, he will be one of the greatest running backs who has ever played the game. Out of all these players, Adrian is one I am most concerned about getting injured. He seeks contact more than he should. If Adrian goes down, say bye bye to your season Viking fans.
#4 Chris Johnson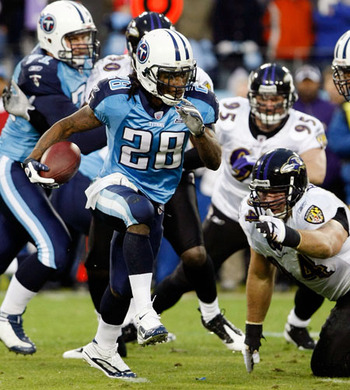 After starting off the season a woeful 0-6, someone had to throw the Titans on their back and that someone was CJ. Chris Johnson revived the Titans by helping them win 8 of their last 10 games by rushing for over 2,000+ yards and setting an NFL record for most yards from scrimmage. If you ask me the Tennessee Titans should be throwing money at this guy, giving him the new contract he wants and deserves. As much as I love Vince Young there is no chance he could lead the Titans to wins if he doesn't have #28 lined up behind him. The absolute last thing the Titans organization needs is for this feud between the Titans and CJ to last through training camp and potentially to the start of the regular season.
#3 Peyton Manning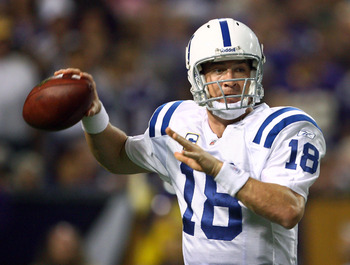 I know that all of the Colt fans are gonna start jocking on me for having Manning as #3 instead of #1 but hey, its still high up there. Manning is undoubtedly one of the greatest quarterbacks in NFL history...REGULAR season that is. But in all seriousness, before Manning retires, I see him breaking a majority of Favre's records. Simply put, you cannot replace over 50,000 yards passing and over 360 touchdowns.
#2 Tom Brady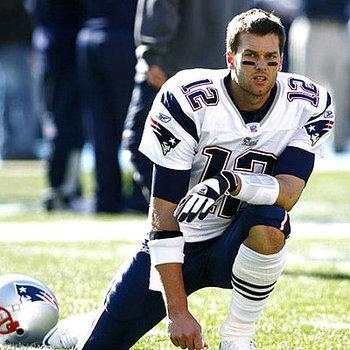 3 Super Bowl wins, 4 AFC Championships, most career/ single game completions in Super Bowl history, most consecutive wins in postseason history, the 2nd highest win percentage in NFL history, a 14-4 postseason record, 50 Touchdown passes in one season, and Gisele Bundchen as a wife. Yeah. That all basically speaks for itself. Arguably the greatest quarterback in NFL history, Brady has always proven that he is up to whatever task is laid out in front of him and look for Brady to keep showing up in the postseason for the rest of his NFL career.
#1 Drew Brees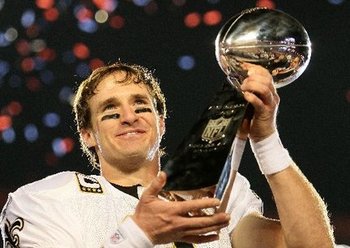 Best quarterback in the NFL today. Right now, I say Brees is playing on a much higher level than Manning or Brady. Drew has brought this New Orleans Saints team back from the brink of oblivion and lead them to win Super Bowl 44 over the highly favored Colts. The reason I have Drew as number 1, is that not only is he irreplaceable on the field, he is irreplaceable in the community. Everyone in The Big Easy knows who Drew is. He has brought hope and faith back to community that had previously been ravaged by Hurricane Katrina. So this being the case, I believe that Drew Brees is the most irreplaceable and most important player in the NFL today.
Keep Reading

New Orleans Saints: Like this team?