Da Bulls Low Post Options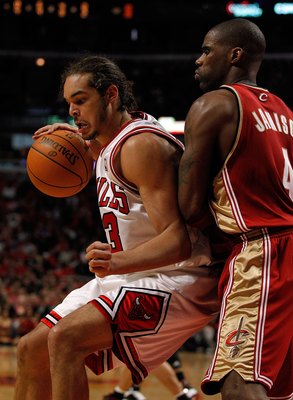 As we all know the Bulls cleared a lot of cap space so they could have a chance to go out and sign a big name free agent.
They have a lot of choices. They could go small and go grab a shooting guard like Wade, Johnson or Manu. Maybe they will try and get 2 mid range guys like Manu and David Lee instead of swinging for the fences. Let's not forget about Lebron, like anyone could.
But we can look at all those possibilities later on. Right now we are going to look at the low post choices the Bulls may have this upcoming summer.
There are a lot of things Paxson and Gar have to look at. Do they want a back to the basket player or a more of a face up player.
Also they have to make sure he will fit well with Joakim Noah while not clogging things up for Derrick.
So who do we have?
Shaq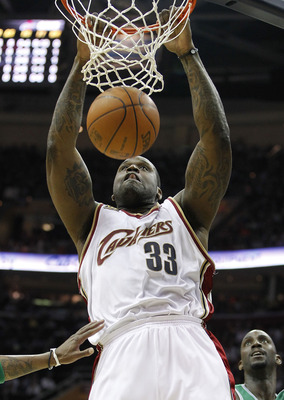 Could Rose be the next in line to join the group of Penny, Kobe, Wade and Lebron?
I really doubt the Big whatever he is calling himself these days would interest the Bulls but if Kobe wins another championship this year Shaq will be trailing his former sidekick and might be willing to come cheap.
Shaq might pair nicely with Noah but might be to old and hurt to help this team. He misses at least 20 games a year
Yao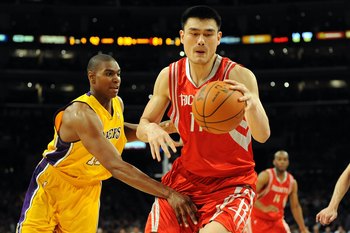 You remember him right?
It has been a while since we have seen the big guy when he got hurt during last year's playoffs.
Like Shaq, Yao has had his injury problems missing all of this past season.
Ming will be 30 his fall when the season kicks off and might be finally healthy after missing the season.
Yao would fit well with Noah but might slow down the offense and clog the lane too much for Rose and even though he is coming off an injury he won't come cheap.
Also it would not make too much sense for him to leave the Rockets who have put together a nice team. He would have to opt out of his contract to hit the open market so very doubtful he joins the Bulls.
Centers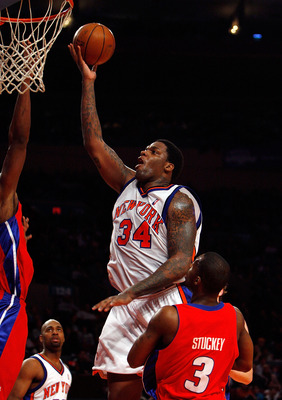 There are a few other centers who might be available besides Brad Miller.
Former Bull Eddie Curry could opt out of his contract which would make the Knicks very happy. Very unlikely he would opt out and lose out on that money. However opting out might be the only chance Eddie has of playing. He has only played in 10 games over the last 2 seasons while being in D'Antoni's doghouse.
Darko Milicic the bust of the 2003 draft class is joining Wade Lebron and Bosh on the free agent market. There was talk Darko might return to Europe but rumor has it the T-wolves might be interested in bringing him back to play alongside Al Jefferson. He might be someone the Bulls look at if they decide to sign a shooting guard or Lebron.
Joel Przybilia also is coming off an injury. He could be a nice cheap option to possibly pair with Brad Miller allowing Noah to slide over to power forward. Joel could be a nice guy playing 20 minutes a night and giving them a few easy baskets a night.
Jerry Krause was in love with Jermaine O'Neal. He might be more of a power forward along side Noah. Since his first 4 years with the Pacers only played in 70 games once and that was this past season. O'Neal might be a big winner when teams who cleared all this cap space strike out on the big name guys. O'Neal probably thinks he is worth more then he really is.
All of these guys could be cheap options that might be a piece to the puzzle if signed to go along with a bigger name.
Amare

If Amare does opt out and leave Phoenix I doubt he will end up with the Bulls. I would expect him to sign with Miami or the Knicks.
Amare has a lot of injury concerns between his eye injury that cost him part of the season last year or the micro fracture surgery on his knee which cost him all but 3 games of the 05-06 season.
The question with Amare is how good would he be without Steve Nash dishing him the ball and with the success the Suns are having this year why would he leave that?
Dirk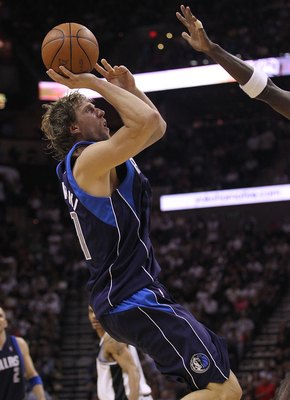 Could Dirk really leave the Mavs?
It could happen with talk of the Mavs going after Lebron you have to wonder would Dirk be happy playing second fiddle to him.
Dirk would help spread the floor and give Rose someone to kick it out to when he drives but is that enough of a pull to bring him to Chicago. He has an owner who throws money into his team and is willing to do anything to win but so far it hasn't work.
It will be interesting to see if Dirk ends up opting out of his contract but a pairing of Dirk with Noah, Deng and Rose would be a very interesting lineup.
Bosh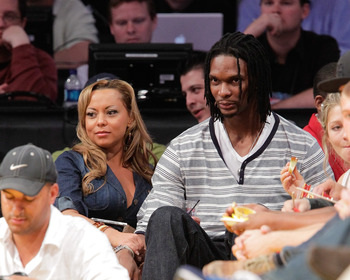 Could someone tweet this article to Chirs Bosh, maybe it will help him decide where he should play next season.
It has been known for some time that Bosh is not happy north of the border in Canada and would opt out of his contract this summer but the real question is Bosh worth a max deal? He thinks so
I'm not so sure. Bosh puts up great numbers but does he help his team win. I used to be a big supporter of the Bulls trying to bring Bosh to town but my feelings have changed.
Bosh could be a guy the Bulls target as a sign and trade type guy maybe sending someone like Luol Deng back to Toronto and pairing Bosh with a player like Wade or Joe Johnson.
Carlos Boozer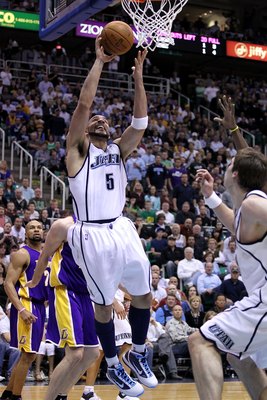 Last summer Boozer wanted to come to Chicago and this summer he might get his wish.
Carlos shocked a lot of people last season when he decided not to opt out of his contract but this year he is a true blue free agent and for some might be a second or third choice but I think he should top the Bulls list of post players.
As of right now I would rank Boozer as third on my list behind Lebron and Wade.
Giving him a solid backup like Taj Gibson will help keep him healthy and he would team nicely with Joakim Noah and he would give the Bulls a true low post player they have been lacking since Jerry Krause traded fellow Dukie Elton Brand.
If the Bulls strike out on Lebron and Wade they could do a lot worse then settling on Boozer
Power Forwards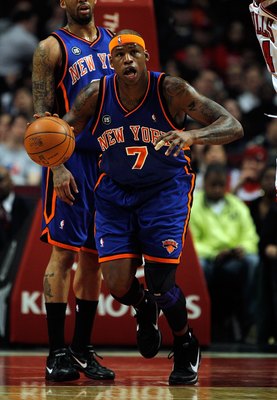 Just like the Centers there could be some cheaper options at the forward spot but they won't be that cheap and don't have the injury concerns the centers have.
Another former Bull finds his way on this list in the form of Drew Gooden. Drew seemed to fit well with this team before he was traded to the Kings last season. He might come the cheapest of all these guys.
Al Harrington is going to sign a bad contract somewhere it is just a question of where? Al has been mentioned as a possible trade target the past few years but much like Jermaine O'Neal thinks he is worth more then he really is. If Lebron leaves Cleveland I would expect Harrington to end up with the Cavs.
Let's not forget the other Knick forward who will be let go in New York's plan to grab Lebron. David Lee is a John Paxson type player. He wants to win, came from a winning college program and isn't a max type player. I doubt he is the 20 & 11 guy we saw this past season but 15 & 9 isn't bad. Imagine him and Noah crashing the glass, wouldn't that be fun to see.
A very under rated player I feel is Luis Scola of the Houston Rockets. Scola might be a good value and maybe someone who takes less to win a championship. Him and Taj Gibson could be a nice pairing at the 4 spot.
All of these guys will come cheaper then the max contract guys and would all give the Bulls a different look then what they currently have. Lee is the only one I would question fitting along side Noah since they are very similar players.
So Who Would You Prefer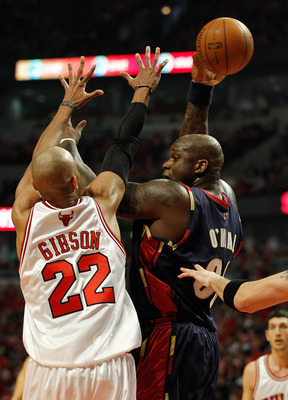 So who will replace Taj Gibson in the starting lineup?
Would you rather have a center and allowing Noah slide over to the 4 or is signing a guy like Bosh or Amare and not having a true center the best choice.
It is going to be a very interesting summer and everyone will be watching very closely as these guys decide to opt out of their contracts or do they decide to hold out and wait for the summer of 2011.
To check out all my thoughts on the Bulls big summer plans follow me at www.dachicagofan.com
Keep Reading

Chicago Bulls: Like this team?