2010 NBA Draft: 10 Players Who Are Better Than Their Draft Status Shows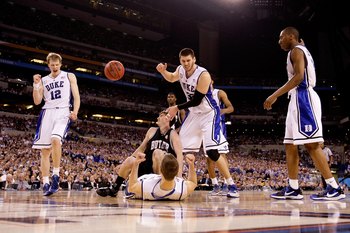 With the NBA Draft approaching, all that's being talked about are the guys at the top of the order.
John Wall, Evan Turner, etc.
However, I decided to change it up a bit, why not talk about the guys who aren't being talked about, who might impress next year, no matter what their draft status might be.
10: Lance Stephenson, Freshman, Cincinnati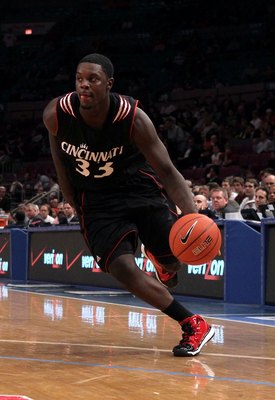 Out of the Big East, the man you hear about most is Syracuse's Welsey Johnson. However, Cincinnati has a freshman whose talent and potential rival Johnson in many ways.
Lance Stephenson has an NBA ready body standing at 6'5" and weighing in at 210 pounds. But it's his ability to get to the rim and finish that gave people problems during his short stint in college.
Stephenson developed a solid midrange jump shot while at Cincinnati and became the "go-to" player in the offense when the game was on the line because of his pure strength and quickness.
Though he may be taken late in the draft, I see him as a player who could come in and become a solid second hand man to any legitimate superstar who needed a slasher as a backup.
9: Gordon Hayward, Sophomore, Butler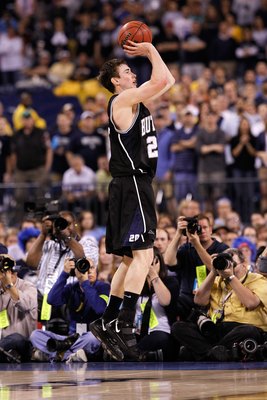 After quite a remarkable run, which lasted all the way to the NCAA Championship and only fell short when they reached the ACC powerhouse, Duke, Butler's Gordon Hayward has decided to take his game to the next level.
Standing at 6'9", he's got brilliant size and he's an excellent shooter with a high release.
Creating the outside shot may not be his specialty, but he has developed a wide variety of moves to create space for his midrange game. Plus, by putting him alongside that of a playmaker, his outside game will flourish.
8: Greivis Vasquez, Senior, Maryland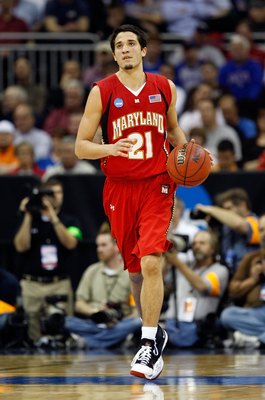 The man who made Maryland run, Greivis Vasquez.
He's quite a spectacular figure for a college point guard standing at 6'6", and his ability to score rivals that of many shooting guards at the college level.
Whether he is moved to the wing or stays at the point, it won't matter. His wide skill set will allow him to succeed at both positions.
With his size, he's capable of seeing the entire floor and has the passing ability to make plays for his teammates and he's capable of creating plays for himself with his ability to attack the basket.
His one weakness is that he plays a bit out of control at times, but put him on the proper team with the proper playing style could very well make that a blessing in disguise.
7: Sherron Collins, Senior, Kansas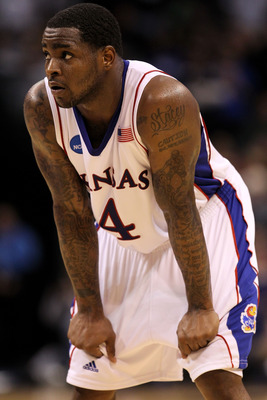 The Kansas superstar lacks NBA size but makes up for it with his ability to score and lead. Standing at 5'11", Collins had to make up for his lack of size with pure brute strength and his overwhelming quickness.
He'll be a match up nightmare offensively because of that combination of strength and speed, when he faces a player faster than him (Chris Paul, Rajon Rondo) he can out power them. Then when he faces a player stronger (Deron Williams, Chauncey Billups) he can use his quickness.
Collins will need to take advantage of his time, offensive to make up for his defensive liability, like fellow back up guards Will Bynum and Ty Lawson.
6: Dominique Jones, Junior, South Florida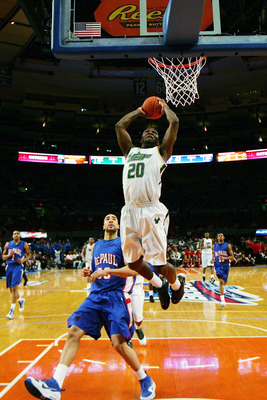 What Dominique Jones lacks in size (6'4" as a shooting guard) he makes up with pure athleticism and strength. Jones was built with springs in his legs, giving him the ability to basically jump out of the gym.
He's body is built NBA ready, weighing in at 215 pounds and his ability to score is well rounded through all areas of the game. His ability to handle and pass the ball will allow him to play at the point since he will enter the league with no true position.
But as a man to bring off the bench for an instant spark, he's the perfect specimen for the job.
5: Jerome Dyson, Senior, Connecticut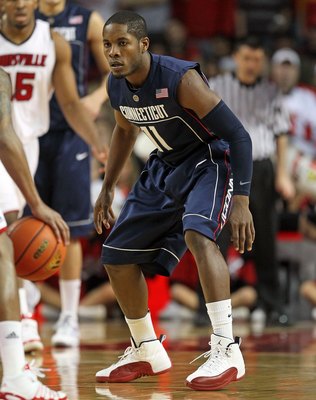 Connecticut point guard Jerome Dyson is built for the speed of the NBA.
His pure speed is along the lines of Rajon Rando, Leandro Barbosa, and Tony Parker. Like those three he'll enter the league without a consistent jump shot.
Dysons ability to score at UConn depended solely on his ability to get to the rim, and his athleticism rivals that of John Wall.
He's not an "NBA Ready" guard, he'll take some time to work out the kinks in his game, but after a season or two of follow a quality starter and perfecting his game, he'll be ready to be a solid point guard in the league.
4: James Anderson, Junior, Oklahoma State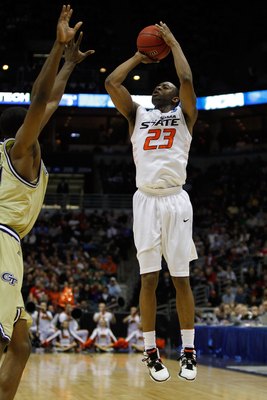 Big 12 Player of the Year James Anderson led Oklahoma State to the NCAA tournament for the second consecutive season.
Though the Cowboys were knocked out of the first round, no one can deny Anderson's spectacular season individually.
His game evolved even more during the three years he spent in Stillwater, going from just a pure shooter to a slasher as he became more determined to reach the free throw line.
His game no longer really has any upside, as he has developed much of his offensive ability to his peak, so given some time spent in the league to adjust to the games speed, he will return to his natural scoring form.
3: Jarvis Varnado, Senior, Mississippi State
Think of teams who need that defensive presence inside, a man who can both send shots flying into the stands and rip down boards with ease.
While Jarvis Varnado's offensive game is something to be desired his defensive game is something to fully relish in.
Varnado is a defensive machine after breaking a shot blocking record during his college career. His size, strength, and athleticism allow him to be the shot blocker that he is and he'll make teams who lack that toughness inside (for thought the OKC Thunder) that much better.
2: Da'Sean Butler, Senior, West Virginia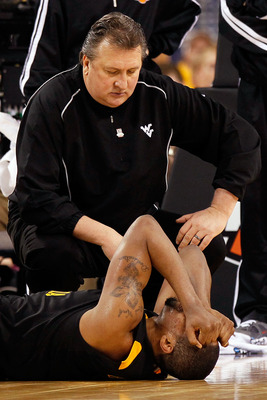 Yes, Da'Sean Butler everyone, the versatile guard from West Virginia whose season ended so drastically with a torn ACL one game short of the national championship game.
Torn ACL or not Butler has the ability to become a quality player in the NBA thanks impart to his size and strength and his remarkable range.
When Butler gets hot (like he did against Kentucky) he becomes nearly impossible to contain.
His offensive skill set allows him to score in almost every way; from hitting threes to attacking the rim. He's got a great attitude and he works hard, so the minute he's capable of returning to the floor this young man won't hold anything back for whoever takes a chance on him.
1: Aubrey Coleman, Senior, Houston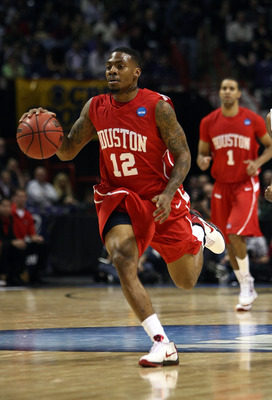 Aubrey Coleman led the nation in scoring his senior year as his game turned him into an absolute offensive machine.
Once he enters the league however, he'll have to make a transition from the shooting guard spot to playing point guard and this is where this true character will be tested.
Coleman will need to be drafted by the right time, but given his offensive upside, this makes him easily the most intriguing player to think about. Give him to a team who needs a player who can come in and immediately spark a run for your team. He's the perfect player for that job, without any doubt.
Draft Day Approaches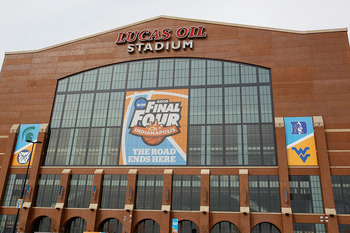 As the NBA Playoffs are quickly coming to a close, players will begin preparing for the draft and NBA GM's and coaches will begin preparing to make their team better. These ten young men all have the chance to do that, though no one chooses to talk about them.
Keep Reading