On an Island: 5 Cornerbacks Destined for a Breakout Year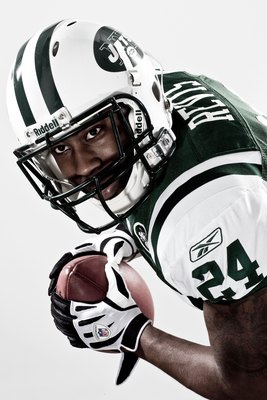 Three years ago, every single team in the National Football League was looking for "The Next Champ Bailey". Champ had established himself as the best cornerback in football, the one guy that you could put "on an island". He could cover his man, 1-on-1, every single time, and rarely give up a catch. The Jets were the winners of search for Champ 2.0, drafting Darrelle Revis out of Pittsburgh in 2007, and ever since teams have been scurrying to find a talent as good as Revis to put on an island. The following are the 5 Cornerbacks most likely to have a breakout season.
#5 - Antonio Cromartie, New York Jets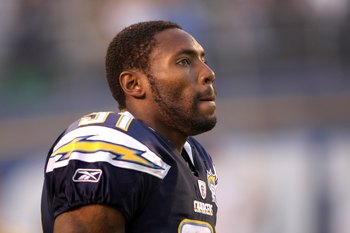 Cromartie has shown his ability to be top-notch in the past. In 2007, he had 10 INTs and two defensive touchdowns. However, over the last two seasons he has combined for only five interceptions and only had 31 tackles last season. Cromartie was traded to the Jets over the off-season, and playing alongside Pro-Bowler Darrelle Revis in Rex Ryan's defensive scheme, I fully expect Cromartie (who will be matched up with the oppositions 2nd best option) to amass 6+ INTs and 2 trips to paydirt in the 2010 season.
#4 - Darius Butler, New England Patriots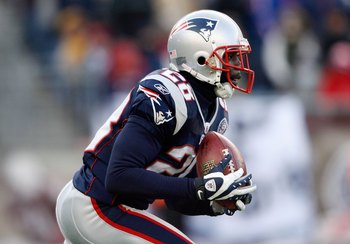 Butler isn't flashy, and is nowhere near a household name, but the kid can play, and he's got a coach who knows how to win. I'm not saying he's going to shoot to the top of defense-inclusive fantasy draft boards or be a guy who is in the running for DPOY, But I won't be surprised if Butler ends up with 6-7 INTs and a couple trips to pay-dirt next season.
#3 - Patrick Robinson, New Orleans Saints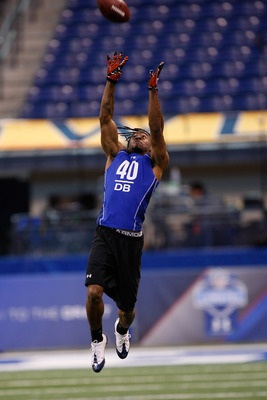 What good would a Breakout list be without a rookie? Robinson was the 32nd pick of the 2010 NFL Draft by the New Orleans Saints. He had his ups (great 2009 season) and downs (infamous Florida St. academic scandal in 2007), but was fantastic in his last year. In '09, Robinson had 47 tackles, 11 passes defensed, and two forced fumbles. In 2007 he had six interceptions, despite only starting five games. Robinson's got the tools to play at the next level, and he found a good home in the bayou. Some will say Joe Haden or Earl Thomas will have more of an impact, but this is the rookie who will surprise.
#2 - Zackary Bowman, Chicago Bears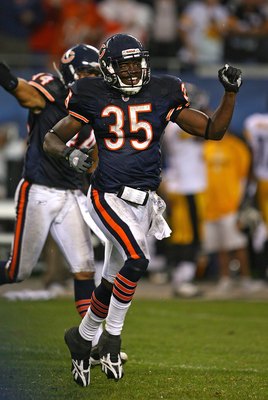 Bowman has shown glimpses of awesomeness over the past couple seasons. At one point in the 2009 season, he had INTs in three straight games. His tackling got better (66 in '09) and teams started picking on fellow CB Charles 'Peanut' Tillman late in the season. He has the speed, the hands, and the instincts, and with another year experience and an improved secondary, Bowman could reach 7 INTs in 2010.
#1 Leon Hall, Cincinnati Bengals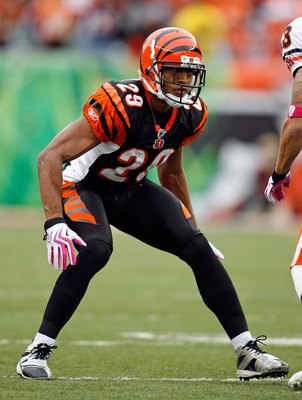 Leon Hall and teammate Johnathan Joseph have quietly emerged as one of the best CB Tandems in the NFL, and by the end of the 2010 season, everyone will know it. Hall has less experience than Joseph, but his instincts and hands are top-notch. Last year alone Leon had 71 tackles and 6 INTs; a fine season by any standards. However on top of that he had two forced fumbles and 24 (!) passes defensed. This young cat is for real, and we will all know it before the end of next season. I see 9 INTs, 3 FFs 25+ PDs and two trips to pay-dirt in 2010. He may not unseat Revis in 2010, but the comparisons will surely be made between Leon Hall and the best cornerback in the NFL very, very soon.
Keep Reading