Top 10 Stars in Need of Some Bubble Wrap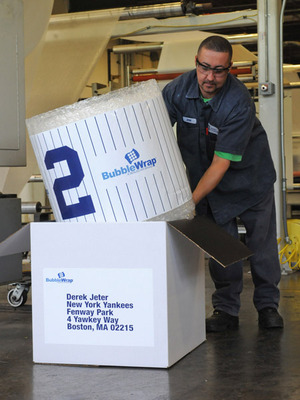 In a recent PR stunt, a Bubble Wrap company in Saddle Brook, New Jersey, sent Derek Jeter of the New York Yankees a personalized shipment of the clear plastic bubbly stuff for his own protection.
This was following the injuries to his teammates Andy Petitte and Jorge Posada, whom were featured on a recent cover of Sports Illustrated along with Jeter and Rivera. The Bubble wrap firm had concluded that there must be some sort of "Sports Illustrated Curse" at work and they figured the Yankees could not afford to lose Jeter as well.
With that inspired piece of marketing in mind I thought it would be fun to take a look at some other stars who may be in need of some protection in the near future.
Wayne Rooney
With the World Cup quickly approaching in South Africa, Wayne Rooney's health is at the forefront of every England fan's mind.
Quite simply, there isn't another team with a realistic chance of winning the World Cup whose chances rely so heavily on one man.
England, with a fit and healthy Rooney on their side, are potential Cup contenders. Without Rooney, they are nothing more than a good team.
To win the World Cup you need a fair amount of luck, but you also need a truly world class player to emerge and carry your team forward, and that man for England is Wayne Rooney.
Here's hoping the coaches get this guy wrapped up in the bubbly stuff until June.
Jaroslav Halak
If anyone had said the Montreal Canadiens would still be alive this far into the playoffs, most would have laughed at the prospect.
But here we sit, with the Canadiens having knocked out the regular season's top team in the Washington Capitals and now taking the Pittsburgh Penguins to Game Seven in Round Two.
The success of the Habs is due in large part to one man: goalie Jaroslav Halak. The Canadiens have been out-shot in every game so far in the playoffs, and yet they are still standing. They are being carried by Halak.
Keep him healthy and who knows where he can take them. Not sure if bubble wrap will work on ice!
Lee Westwood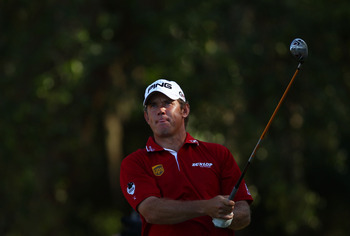 Has there been a better player on tour these last few months?
Westwood finished second in the first major of the year, The Masters, and recently held the 54-hole lead at The Players Championship, only to throw it away on the final round. Now ranked No. 4 in the world, the Englishman is at the peak of his career.
With the Ryder Cup approaching fast, European Captain Colin Montgomerie will be looking for the players that are capable of bringing the famed trophy back to Europe. In Westwood, he has a player capable of going head to head with America's best.
Wrap him up, Monty, because he will be key to any European success in September.
Brock Lesnar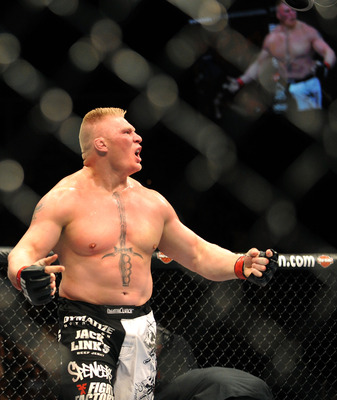 The UFC Heavyweight champion and former WWE star is huge in every sense of the word.
Easily the UFC's biggest PPV draw, Lesnar is a key figure in the growth in popularity of MMA. Having recently been subject to a serious illness that has kept him out of the cage since July 11th, 2009, the champion is finally fit and healthy again.
He is set to face Shane Carwin in a unification title fight at UFC 116. Despite his size and strength, Lesnar looked very vulnerable during his illness. Now that he's back, it's integral he remains healthy until UFC 116 for the UFC and the sport in general.
Do bubble wrap rolls come in XXXL?
Fernando Torres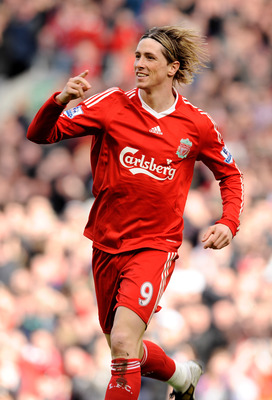 Spain is the European Champion, and is a team littered with talent the likes Xavi, Villa and Ramos and they are by no means a one man team.
However, Torres has been a crucial part of their success and he will be the difference maker at the World Cup.
Currently injured, he missed the end of the season for Liverpool but the whole of Spain will be hoping that he is fit as expected by June 1st. If he makes it to the World Cup, keeping him safe and healthy will be key to Spain's success at the tournament.
Lebron James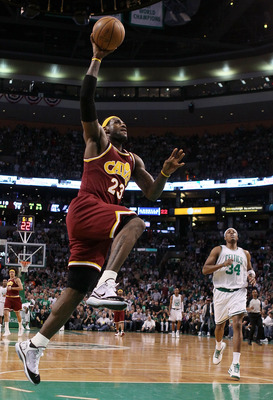 The Cleveland Cavaliers star, Lebron James, is one of the best players in the NBA. A first overall draft pick, a two-time MVP and a six-time All-Star, James is set to become the most sought after free agent this summer since Shaq.
Cleveland fans will be hoping that James will carry them past the Celtics in a series tied at 2-2 at the time of this article.
For the rest of the league, especially the New York Knicks, they might be hoping that the Celtics prevail so that potential negotiations can start with Lebron.
Whatever happens to James, his value can't be denied, therefore he needs protection. Bubble wrap please!!
Manny Pacquiao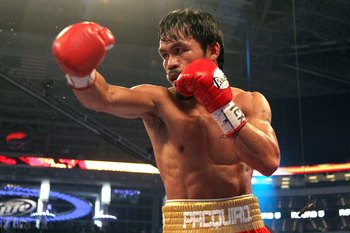 Manny Pacquiao is single-handedly keeping boxing alive. In a sport that has suffered so heavily from controversy, boring fights, promoters, too many divisions and the growth of MMA, Pacquaio is the shining light in boxing.
The Philippino fighter is on a 12-fight win streak and has beat some of the biggest names in recent fights such as Ricky Hatton, Oscar De La Hoya, Miguel Cotto and most recently Joshua Clottey.
If boxing needs a star to keep the sport popular, then Pacquiao is the man they should be protecting. A long rumored super fight with Floyd Mayweather Jr. still awaits, but for now the WBO, WBA and any other letter combinations in boxing should be wrapping up their prize fighter.
Mike Cammalleri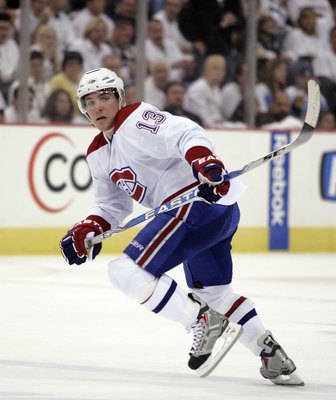 I know what you are thinking, but no, I am not a Montreal Canadiens fan. However it is hard not to appreciate what this team has done so far in the NHL Playoffs.
If Jaroslav Halak has been the one-man show at one end of the ice, then Mike Cammalleri has been the show at the other end.
Cammalleri is the point-leading goal scorer in the playoffs and has scored 50% of Montreal's goals. That's impressive by any standard and it is undoubtedly what has allowed Montreal to win games rather then just draw or lose narrowly.
A fit Cammalleri gives Montreal a big chance in Game Seven on Wednesday. Wrap him until game-time.
Mauricio Rua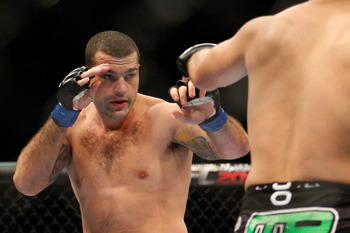 As of Saturday night in Montreal, at UFC 113, Mauricio "Shogun" Rua is the UFC Light Heavyweight Champion.
Rua knocked out Champion Lyoto Machida in the first round of their much anticipated rematch to become the top 205 lbs fighter in the world, having completed his rehabilitation from his long series of injuries suffered in 2008.
With Rua back and on top, the UFC finally has the exciting Brazilian to lead their marquee division forward. A healthy Rua is a great thing for the sport and the UFC, so I am sure they will ordering the bubble wrap for the new champion.
Derek Jeter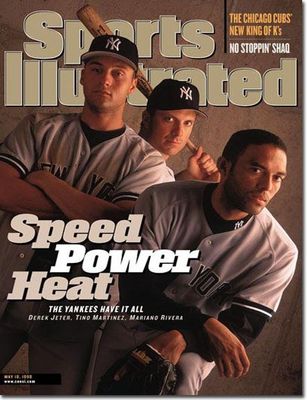 Well the only way to end this little slide show is to go back to where it began, with Derek Jeter.
It's really hard to argue with the Bubble Wrap company from Saddle Brook, New Jersey.
With two of his fellow Sports Illustrated cover-mates now injured, maybe Jeter does need some protection and what better than a whole roll of personalized Bubble Wrap!
Hope you enjoyed, folks. Who would you send some of the bubbly stuff to and why?
Keep Reading