Pittsburgh Steelers: Which Rookies Will Earn Their Stripes?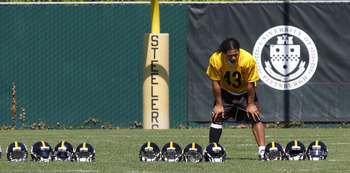 It's inevitable in the NFL, sooner or later you're going to see a rookie have to step into the game and you hope and pray that the veterans and coaching staff have trained him ably.
The Steelers aren't generally a team that likes to start rookies, but per usual, the best player will play in this system. No matter if they've been around for five months or five years—if they have the talent they will see the field.
The Steelers draft was exceptional as far as the talent portion goes. Some of these guys will be able to step into a starting role immediately, or at the very least challenge for one, others will be given the chance to prove they belong on special teams. Some...will not see the field at all.
Let's take a look at the who's, what's and where's of the rookies odds of making the team and ultimately playing at the game's highest level.
Maurkice Pouncey, Offensive Line
Pouncey's a very versatile lineman with his ability to play any of the interior positions.
He's more than likely the only rookie with an inside track to starting the Pittsburgh Steelers' regular season opener, though he'll have to battle it out with Trai Essex to win the starting job.
The general consensus is that he'll be playing at right guard for his first few years in the league, presumably until starting center Justin Hartwig either retires or is cut loose by the team.
At the end of the day, Pouncey was drafted to anchor the Steelers offensive line for the next decade and I see no way that he's kept off the field, unless he suffers an injury.
Jason Worilds, Linebacker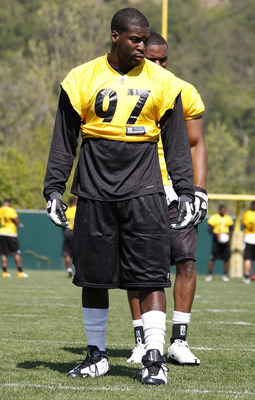 The Steelers coaching staff has already gone so far as to say that Worilds will not see much playing time behind incumbent starters James Harrison and LaMarr Woodley in the 2010 season, but that doesn't mean that he won't see the field.
Worilds is going to have to go the route that many great Steelers have gone—earning their stripes on special teams and waiting their turn.
Truth be told, he doesn't have too much longer to wait, a few years at the most with Harrison aging and Woodley's contract expiring at the end of this season.
Worild's is going to have to work on learning the outside linebacker position after playing defensive end at Virginia Tech, a transition that's easier for some than others.
He'll be competing for a backup outside linebacker spot with Andre Frazier and Patrick Bailey and should be able to secure the top backup spot with relative ease.
Emmanuel Sanders, Wide Receiver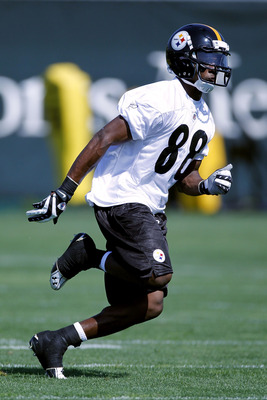 Sanders looks to be the fifth wide receiver on the Steelers depth chart, learning behind Hines Ward, Mike Wallace, Antwaan Randle El, and Arnaz Battle.
More than likely he'll factor into the return game on special teams, pushing return specialist Stefan Logan to the limit and possibly resulting in Logan's being cut from the team.
He'll compete against Battle to try and move up the depth chart during the preseason however.
Thaddeus Gibson, Linebacker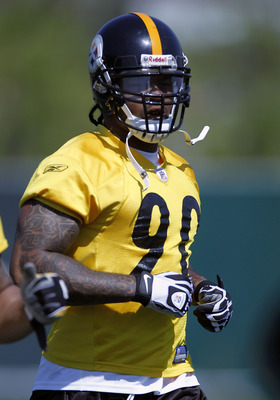 Like Jason Worilds, Thaddeus Gibson is going to have to learn the rush linebacker position to transition into the NFL in the 3-4 defensive front.
And, also like Worilds, he's going to have to earn his place on the team on special teams.
The good news is that he's built to play linebacker in the Steelers defense and will push Frazier, Bailey and Worilds to the limit for that reserve position.
He, along with Worilds may just be the future of the Steelers linebacking corps should they decide not to re-sign LaMarr Woodley.
Chris Scott, Offensive Line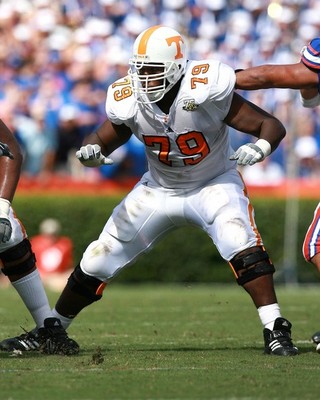 Chris Scott played tackle for the Tennessee Volunteers but is more than likely going to make the move to guard in the NFL.
Moving to guard may be his downfall with the Steelers however, as he'll currently be sitting at the third spot on the depth chart with the chance to fall more.
Especially with Pouncey playing guard for the next few years and Ramon Foster and Kraig Urbik still on the team his chances of making the 53 man roster are slim in my eyes.
Crezdon Butler, Defensive Back
With the Steelers trading to reunite Bryant McFadden with his old team, Butler's chances of making an immediate impact seem to have vanished.
That's not to say that he won't be able to make a run at the nickelback position, but it's going to be an uphill battle for the rookie with last year's starter William Gay still on the roster, not to mention two other young guns in Joe Burnett and Keenan Lewis both vying for playing time as well.
I think the most we see out of Butler this season is some special teams play, which will hopefully help him perfect the art of tackling, something that's oh so important for the Steelers secondary.
Stephenson Sylvester, Linebacker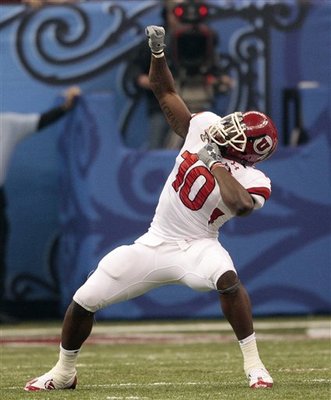 Sylvester more than likely projects as an inside linebacker for the Steelers and to be perfectly frank, with Keyaron Fox showing flashes last season and Larry Foote returning to Pittsburgh his chances of making the team appear to be slim.
If he can show a forte for special teams he may make the roster, but more than likely he's on the outside looking in when the cuts start happening.
Jonathan Dwyer, Running Back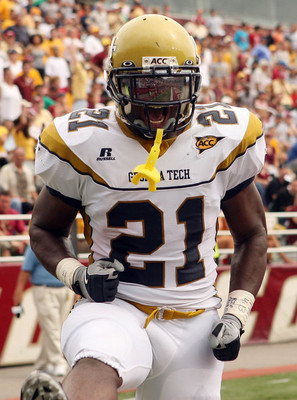 This is easily my favorite pick of the Steelers 2010 draft, because it was such an utter steal that other teams are going to look back on it and kick themselves for not snagging him.
Dwyer adds power to the Steelers offensive backfield, something Rashard Mendenhall and Mewelde Moore are lacking.
Finally the Steelers once more have a back that will lower his shoulder and pick up those two feet that separate him from the end zone.
Not to mention that Dwyer adds a certain mystery to the Steelers offensive scheme, especially when Ben Roethlisberger is serving his league mandated suspension.
Both Dennis Dixon and Pouncey played in an option offense in college like Dwyer, and while unlikely the threat of the option making an appearance is certainly plausible.
Overall, I think Moore could very well see his touches dwindle to zero as Dwyer takes some away from him and Mendenhall alike.
The Steelers are going to have a two headed rushing attack next season, so everyone say hello to 'Thunder.'
Antonio Brown, Wide Receiver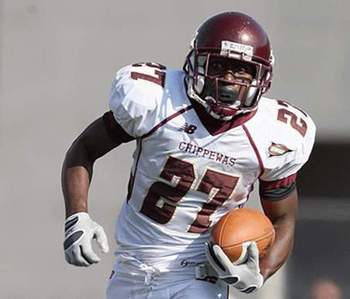 Brown may very well see himself on the Steelers practice squad, but with an already full looking receiving corps I doubt he lasts beyond the first cuts unless there's an injury.
I've been wrong before, but with two veterans being brought in and the drafting of Sanders in the third round, I don't think we're even going to get to see much of Brown.
Doug Worthington, Defensive Line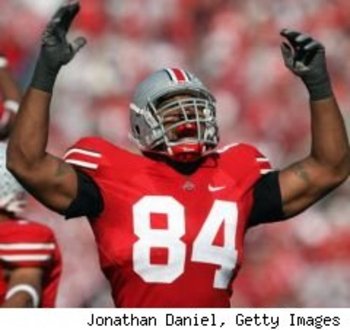 Don't be surprised to see Ohio State product Doug Worthington to become one of the Steelers' late round gems.
With the team's depth and age along the defensive line certainly a large question mark, he may make the team just to be a part of a rotation to give Aaron Smith, Ziggy Hood, and Brett Keisel a breather.
He'll have his chance to beat of Ra'Shon Harris in training camp and perhaps the preseason for the third stringer role and quite possibly will beat him out.
All in all, you've got to pull for the seventh round success story if for nothing else, the chance to gloat about the Steelers' drafting prowess.
Wrapping It Up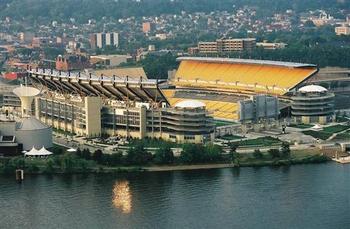 Pending everyone's health, we won't see too many surprises come time for training camp and the preseason but all in all it was a good, safe draft.
Pouncey and Dwyer look to make immediate impacts for the team while Worilds, Gibson, and Sanders look to earn their stripes on special teams and mop up duty whilst preparing to become the future of the franchise.
Keep Reading

Pittsburgh Steelers: Like this team?