How Many Wins Are Expected from the Clemson Tigers in 2010?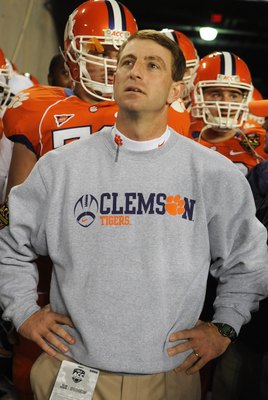 In his first season and a half as head coach at Clemson, Dabo Swinney has led the Tigers to the Gator bowl and the ACC Championship game. Frankly, Dabo has set the bar high for himself. Clemson fans expect greatness from their team every season, but after a sneak peek at the ACC Championship game, Tiger fans are hungry for a title.
Let's consider the possible scenarios this coming season that would result in a season of success, failure or something in the middle.
The 2010 Season Is a Failure If...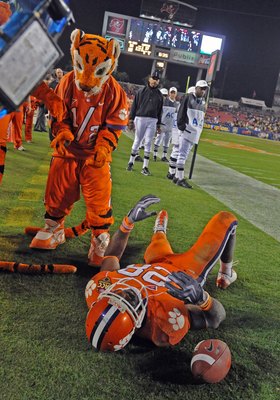 1. Clemson wins six games or less. Clemson starts out the 2010 campaign with North Texas and Presbyterian. If the Tigers can't scrounge up five more wins, the fanbase will be disappointed to say the least.
2. Clemson is out of contention for the Atlantic Division by November. Clemson is expected to compete with Florida State in 2010 for the division, and if the Tigers have fallen off the pace before the final three ACC games, which include a match up with the Seminoles, we might as well look forward to spring practice.
3. Clemson loses to South Carolina and loses in a bowl game to finish the season. To succeed at Clemson, you have to beat South Carolina, period. If Dabo losses to SC again, and then fails to win the ACC or wow in a bowl game, the 2010 season will have been a failure.
The 2010 Season Is a No Contest If...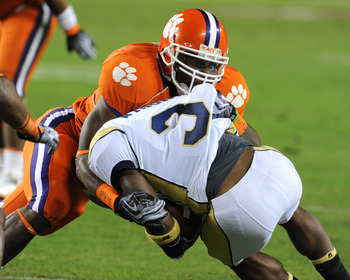 1. Clemson wins the Atlantic Division, but loses to South Carolina and in the ACC championship game. This outcome befell the Tigers in 2009. While another division crown would be nice, repetition may prove consistency, but not progress.
2. Clemson crushes South Carolina, but falls short in the ACC. Although, I disagree, there are many Clemson faithful that would be just as happy to beat up on SC as to win the ACC. There are just as many who don't equate the two at all. The average reaction for this kind of season would therefore be indifferent.
The 2010 Season Is a Success If...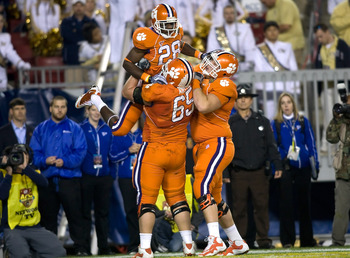 1. Clemson wins the ACC. An ACC championship has been the holy grail for Tiger fans during the past 19-year drought. Should Dabo Swinney return the crown to Death Valley, all would be well in Tiger town.
2. Clemson wins the division, beats South Carolina, and wins the bowl game, but loses the ACC Championship game. Any improvement after losing C.J. Spiller is nice, and new rules are in place to prevent the ACC runner-up from falling to the Music City Bowl.
3. Clemson gets a 10-win season, but loses to Florida State and falls short of winning the division. A 10-win season would be huge for Clemson, even without any crowns or titles. Clemson last had 10 wins in 1990.
Keep Reading

Clemson Football: Like this team?