The Top 10 Most Popular NFL Players, According To Jersey Sales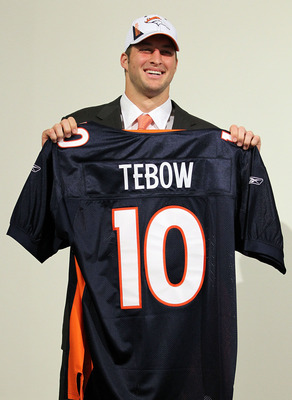 The NFL's popularity contest, known as jersey sales, is in full swing following the 2010 draft, and you may be surprised by a few of the new faces in the top 10.
What may stand out even more, though, are the names absent from the list.
Tom Brady—who may go down as the greatest quarterback in history—and Adrian Peterson—I guess this is the fans' way of showing their disapproval for those costly fumbles—both missed the cut.
According to Forbes.com, fans don't care if you have never taken a single snap in the pro game. They also don't care what your last team thought of you.
Here is a look at the top 10 most popular NFL players, at least according to jersey sales.
No.10 Troy Polamalu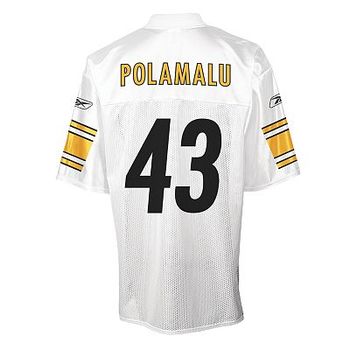 It's gotta be the hair, right?
Former USC standout safety Troy Polamalu has set the tone for the Pittsburgh Steelers since the team selected him with the 16th pick in the 2003 draft.
Long known as the lifeblood of the defense, and with Big Ben Roethlisberger's recent off-field issues, there is no doubt that Troy is now the fan favorite in Pittsburgh. Polamalu is the only Steeler on the list.
No.9 Sam Bradford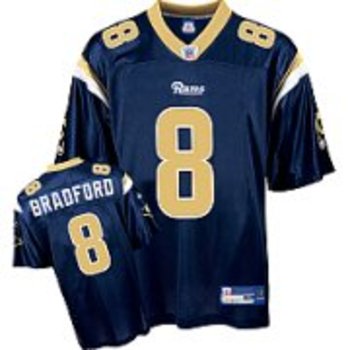 Sam-I-Am!
The only Native American QB in the country, Bradford is an instant fan favorite in St. Louis, a city yearning for someone to come along and awaken the beast known as the "greatest show on turf."
Hands down, the best pro-ready signal caller in the 2010 draft, if Sam can come in and wow like he did at Oklahoma, and everywhere else, his jersey sales could jump even higher up this list in such a great football market.
No.8 Ndamakong Suh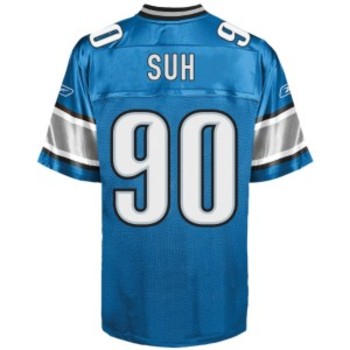 Detroit has spoken, and they're saying "Suh me!"
This type 1 technique defensive powerhouse, from Nebraska, was thought to be the cornerstone in rebuilding the Lions squad once he was taken No. 2 overall in the 2010 draft.
The Detroit fans have landed a great prospect here and, according to his jersey sales, they know it.
No.7 Brett Favre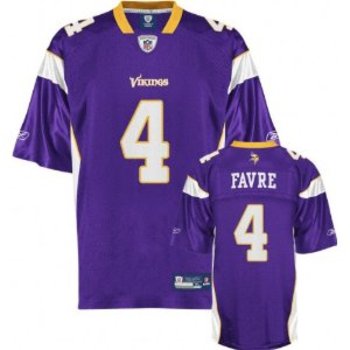 Some Green Bay fans still get dry heaves when they see it but in Minnesota, Brett Favre's jersey is a beautiful thing.
Adrian Peterson's sales? Well, not so much right now. Hold on to the ball and then we'll talk.
Though they don't know if Brett will ever step back on the field, due to old age and impending ankle surgery, the fans don't care when it comes to wearing the No. 4.
I wonder when the ankle braces go on sale?
No. 6 Peyton Manning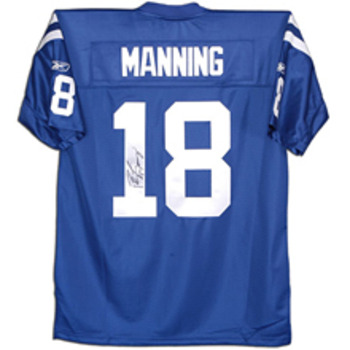 Always a Top 10 seller, you would think every Indy fan would have a Colts No. 18 already. But the way Peyton's name sells, I guess that makes it the Lays chips of NFL jerseys.
You can't have just one.
Despite losing the Super Bowl, Colt fans still love their quarterback. Smart group of people.
No. 5 Tony Romo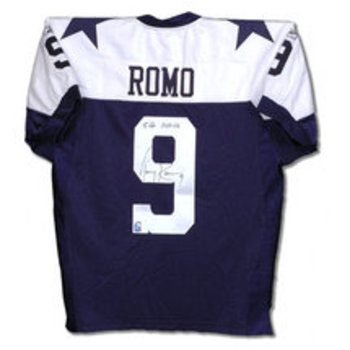 There's just something about that star on the helmet that makes the people want to wear the Cowboys blue and white jersey, in all its shades.
If you're close to where you played your college ball, Roy Williams, the OU and Texas version, then jersey sales are a lock to jump up the charts.
Jerry Jones clearly had that in mind when drafting Dez Bryant(OSU WR). Bryant's Dallas jersey seemed to be on the shelves before the Cowboys picked him.
You think the No. 88 just "happened" to be available?
But if you can wow the crowd as the Cowboys QB, like Romo has done for a few seasons now, you'll find your jersey sales solidly in the top five.
Win the Super Bowl and you literally won't be able to keep Romo gear in stock.
No. 4 Drew Brees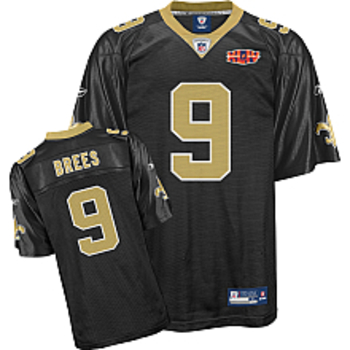 They call him the "Brees" because of how his jersey fly's off the shelves.
Once thought to be a bust due to an injured shoulder, Drew has only become the premier quarterback in the NFL.
Exorcising the ghosts of a desecrated Indian burial ground with a triumphant victory over a savvy Colts team in the Super Bowl, Brees' jersey was an instant sellout.
Drew has always shown affection for the city of New Orleans, and the fans are all too glad to return the favor.
No. 3 LaDainian Tomlinson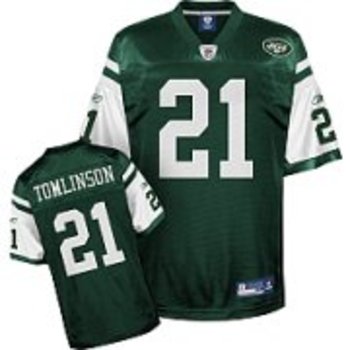 Is it the big New York market or just leaving San Diego?
Either way, LT's jersey is a hot commodity, showing no signs of waning.
Many feel like LaDainian's career has already come to a close, he just hasn't realized it yet.
J-E-T-S fans are hoping that's not the case.
They have faith that Tomlinson can take some of the heat off of upstart QB Mark Sanchez. The NY faithful are trying their best to make their new RB feel comfortable by donning the No. 21 jersey.
No. 2 Donovan McNabb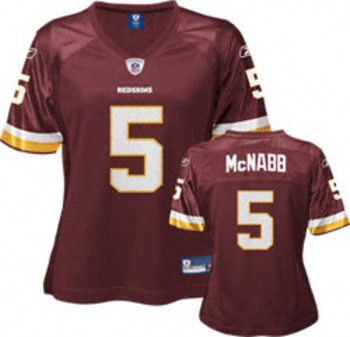 Always teetering between love and hate with Eagles fans, it looks as though D.C. has nothing but support for McNabb.
Although, if Donovan doesn't perform like the McNabb that played for the Eagles, the Washington fans may not be so apt to keep snagging up his jersey—as if sales equal wins.
Not too long ago, the Jason Campbell jersey was also pretty hot.
No.1 Tim Tebow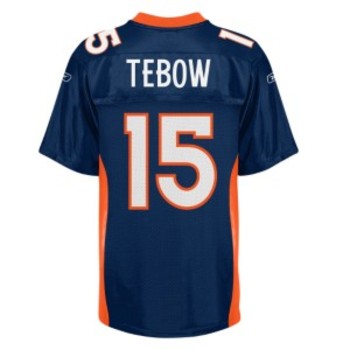 He hasn't taken a single snap under center in the NFL.
We don't even know if he will ever take a snap under center in the league.
But America has spoken—give us Tebow!
Stores can't keep them on the shelves, people are fighting over them like they're made out of beanie babies, and there is no end in sight.
Say what you want but it's hard to argue against two Crystal balls and a stiff-armed trophy (won by Tebow as a Sophomore).
It's even harder to deny the fact that he has lived up to the hype, which was unworldly from the start, unlike some Jimmy Clausens we know.
Keep Reading