Top Prospects To Watch For In 2011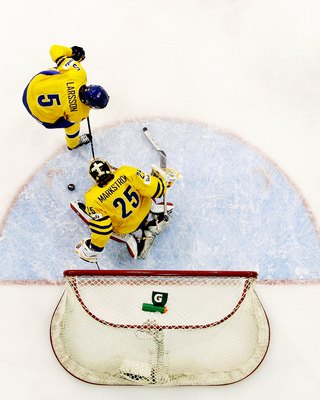 With all the talk surrounding the 2010 draft, how about we look a little while down the road and outline several top prospects for the 2011 NHL entry draft.
2011 likely won't be able to match the power that 2010 does, but there are plenty of prospects that can make a bug impact when they make the NHL.
As players are still a little rough around the edges, it may take another few months to really analyze what kind of draft it will be like, but it is already showing a lot of promise.
The following article will introduce eight prospects that look to hit the jackpot in next years' draft.
Adam Larsson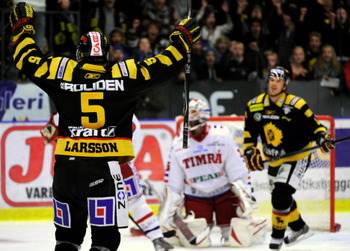 Adam Larsson is likely your odds-on favourite at the moment to be picked with the first overall selection.
The next big Swedish born defender has already made the jump to the Swedish Elite League with Skelletfea HC.
Many will likely make the comparison between Larsson and recently drafted Swede Victor Hedman. Larsson, like Hedman is a big mobile defender prone to very few mistakes.
Larsson provides some offensive flair with a hard accurate shot, and a decent breakout pass.
With another year in Skelletfea Larsson could very well round out to a top defender, and your first overall selection.
image courtesy: http://www.folkbladet.nu/wp-content/uploads/2009/10/468_adam_larsson_004.jpg
Sean Couturier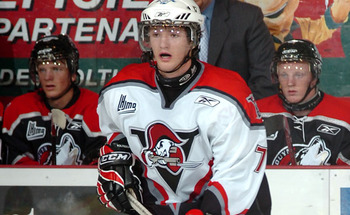 Sean Couturier may very well be the next big forward. Come next fall we will likely be hearing a lot of the young New Brunswick native. If Couturier had been born mere months earlier, he could be a top five pick in this years' draft.
Sean has played two seasons in the QMJHL thus far. In his sophomore season, Sean recorded 41 goals and 55 assists for 96 points in 68 games played.
Couturier led the entire "Q" in scoring, and also led the league in +/- with an astounding +62.
Sean is an astounding talent that has decent size and likely the best skill set in the 2011 draft.
Image Courtesy: The Hockey News
Matt Puempel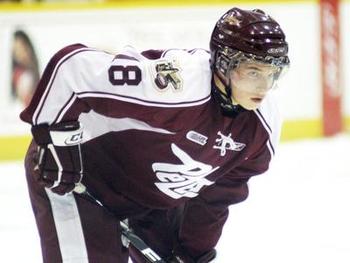 Matt Puempel recently wrapped up his rookie season with the Peterborough Petes of the Ontario Hockey League.
Puempel finished off his season on a very strong note. With 33 goals and 31 assists in his rookie season Puempel has shown a lot of promise.
Recently the former Sun County Panther was named the Ontario Hockey League rookie of the year, and likely has to be considered a front runner for the CHL honours.
Puempel has good speed, and a deadly accurate shot. While the defensive side of his game lacks, the offensive promise that he possesses far outweighs any negatives.
Image Courtesy: My Kawartha
Boone Jenner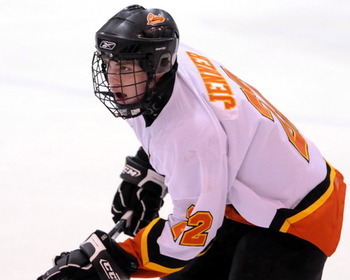 Boone Jenner is currently a member of the Oshawa Generals. Jenner had a fairly successful rookie season that culminated into a rookie of the year finalist.
Jenner is your prototypical power forward. With a solid frame, Jenner can use both his talent and size to work his way around his opponents.
Jenner managed 49 points in 65 games played, and will likely see a steep rise in those numbers come his sophomore season. Jenner could very well be a top 10 pick in 2011.
Image Courtesy: ontariohockeyleague.com
Ryan Nugent-Hopkins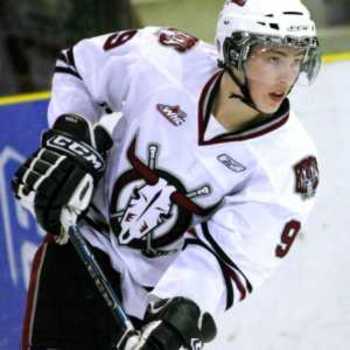 Ryan Nugent-Hopkins is rated fairly highly, but is not the biggest in stature.
Standing at 6' 160lbs there are certainly a lot bigger players available in the draft, but very few that are quite as skilled as the young Burnaby native.
Hopkins was recently awarded the WHL rookie of the year honours on his fine season with the Red Deer Rebels in the Western Hockey League.
Ryan is a speedy forward that has good hands and good awareness. Hopkins is also a fairly good defensive player. With a little more filling out and some work on his physical game, Hopkins could be a top 3 pick in the 2011 draft.
Image Courtesy: WHL.ca
Seth Ambroz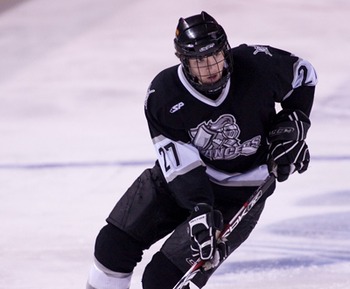 Seth Ambroz is the first of two USHL players to find this list, and will likely be the first American born player to be called in the draft.
Ambroz is a creative forward with a lot of size.
Ambroz may have one of the hardest shots in the USHL, he has an uncanny ability to read a play, and he usually makes the perfect pass to set up a goal.
At 6'3", 200lbs Ambroz is a large fellow and will not shy away from the physical play. With nearly 120 penalty minutes in only 56 games played Ambroz has quite an edge to his game, and will fight if called upon.
Ambroz plays that game that most teams love. It seems very likely that he will be a top selection next year.
Image Courtesy: USHL.com
Brandon Saad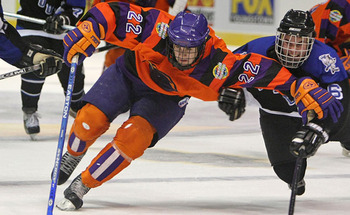 Saad is another of a whole host of Americans that could be drafted in the first round.
Saad has performed at high levels in the NAHL, and in the USHL, and could very well do the same in the NHL.
Saad is another big powerful forward, that has all the tools NHL scouts are looking for. With decent foot speed, good vision, and a very strong two-way game, Saad has all the raw ability in the world.
Playing with the US National under-17 team this year Saad recorded 12 goals and 14 assists in 24 games played.
Another year or two in the USHL or CHL could be very helpful for his development.
Image Courtesy: The Hockey News
David Musil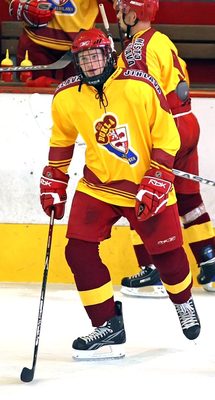 David Musil is one of likely few defenders that will get their name called in the first round of the 2011 NHL entry draft.
Another big intimidating prospect, has played all over, but has finally setteled on the Vancouver Giants of the WHL.
Musil is more of a stay-at-home defender, but still has an offensive side to his game. With an intimidating frame and good wheels, Musil is prone to few mistakes.
Many NHL will be interested in the BC native, but his positioning in the draft is still yet to be seen.
Image Courtesy: WHL.ca
Keep Reading