Where the Houston Texans' 2010 Draft Picks Fit Within the Depth Chart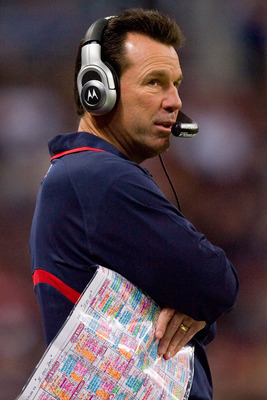 Texans coach Gary Kubiak will begin the process of evaluating nine new rookies when offseason team workouts start on May 17.
First round pick Kareem Jackson and second round pick Ben Tate both have a good chance of earning starting positions at cornerback and running back respectively once the season begins.
After a 9-7 season in 2009, the Texans need both to contribute right away if they hope to earn their first playoff berth in team history.
It is unlikely that any of the team's seven other picks—DT Earl Mitchell, LB Darryl Sharpton, TE Garrett Graham, CB Sherrick McManis, OG Shelley Smith, KR Trindon Holliday, or WR Dorin Dickerson—will earn starting roles.
The following is a review of the Texans' 2010 draft and how the new players will fit within the team's depth chart.
GM Rick Smith did not discount adding more players through free agency before the start of the season. Such additions could affect the roster status of the Texans selected in the draft.
CB Kareem Jackson: Round One Pick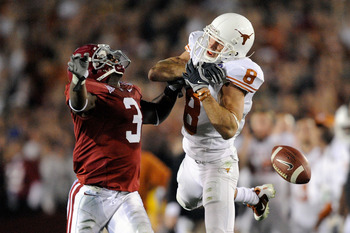 With the loss of CB Dunta Robinson in free agency, first round pick Kareem Jackson is a virtual lock to start at corner in 2010.
Texans defensive coordinator Frank Bush said on draft night that he expects Jackson to start from day one. Jackson excelled in a pro-style defense at Alabama, and Bush said the Texans' scheme may be less complicated for him.
Jackson will have to beat out Jacques Reeves and Antwaun Molden for the starting spot.
RB Ben Tate: Round Two Pick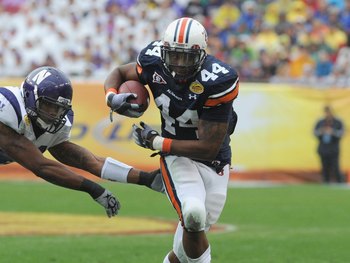 There might not have been another back in the draft who fit the Texans' "one cut and go" system better than Auburn RB Ben Tate.
At 220 pounds, Tate proved adept at running in a zone blocking scheme similar to the one the Texans employ.
Tate's insertion in the starting lineup could be dependent on the return of Steve Slaton. The Texans' third-year back is returning from neck surgery and must prove that he can hold on to the football.
DT Earl Mitchell: Round Three Pick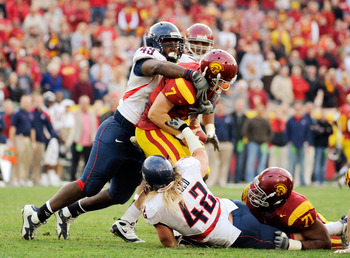 Though listed at 6'2", 295, Arizona DT Earl Mitchell looks smaller. If the Houston native wants to crack the rotation, he will likely need to add some weight before the start of the season.
If the season were to start today, Mitchell would probably see time on pass-rushing downs. He is unlikely to supplant Amobi Okoye or Shaun Cody as a starting defensive tackle.
LB Darryl Sharpton: Round Four Pick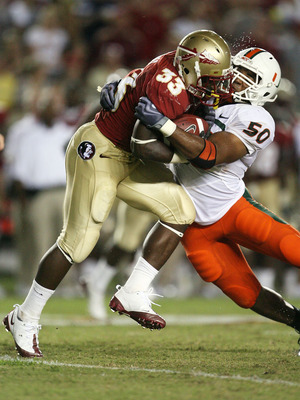 LB Darryl Sharpton developed a reputation for playing with a constant motor during his final two years at the University of Miami.
With Brian Cushing, DeMeco Ryans, and Zac Diles firmly entrenched as starting linebackers, Sharpton will likely see the majority of his playing time on special teams.
TE Garrett Graham: Round Four Pick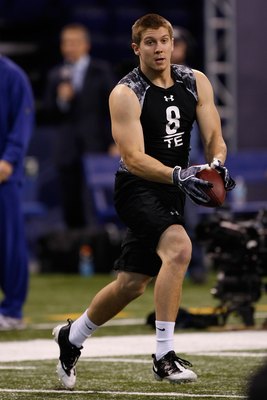 Like current Texans TE Owen Daniels, fourth round pick Garrett Graham shredded Big Ten defenses at Wisconsin. The two-time all-conference tight end earned the nickname "Silent Assassin" for his Mark Bavaro-like play.
With three tight ends, including Daniels, coming off surgery, Graham could earn playing time right away.
CB Sherrick McManis: Round Five Pick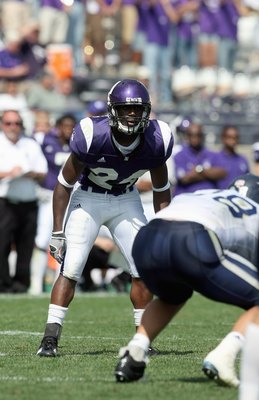 Texans GM Rick Smith lauded McManis for his football intelligence at a post-draft news conference last month. McManis provides good size and strength at 6'1", 195 pounds and could appear in nickel situations.
OG Shelley Smith: Round Six Pick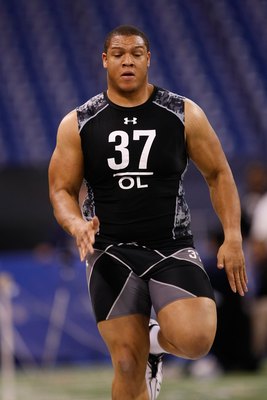 Versatility may have been one of the biggest reasons the Texans selected offensive lineman Shelley Smith in the sixth round of the draft. At 6'4", 300 pounds, Smith has the ability to play either guard or center.
Smith is a long shot to beat out Kasey Studdard or Antoine Caldwell for a starting guard position.
KR Trindon Holliday: Round Six Pick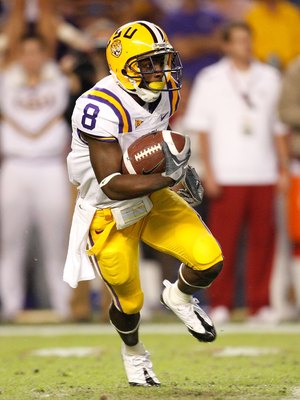 It first appeared that Trindon Holliday set a Combine record with a time of 4.22 in the 40 in Indianapolis. The time was later downgraded to a 4.33, but Holliday still impressed the Texans with his world-class speed.
He owns a personal-best of 10.00 in the 100 meters and could force the Texans to release incumbent returner Andre Davis.
WR Dorin Dickerson: Round Seven Pick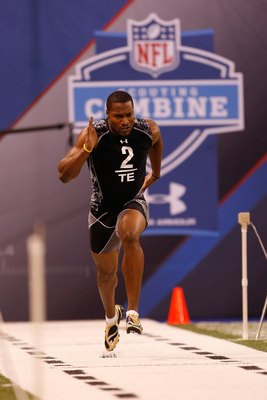 Dorin Dickerson impressed scouts with his freakish athleticism at the Combine. He benched 225 pounds more than 20 times and posted a vertical leap of over 43 inches.
Dickerson played tight end in college at Pitt, but Texans coach Gary Kubiak said the team will use him at wide receiver this season.
Keep Reading

Houston Texans: Like this team?