Danny Ainge Isn't The First To Throw In The Towel: Top 10 Tossed Towels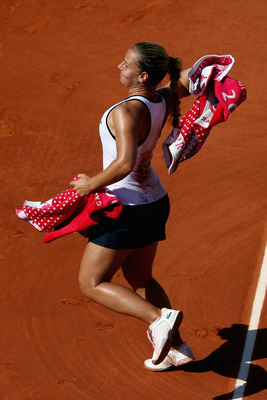 Danny Ainge tossed a towel the other night while sitting behind the Cav's basket, trying to distract the Cleveland foul shooter. Didn't work, the foul shot went in. Ainge is receiving a ton of flack about the incident. It got me thinking about some great towel tossing over the years in other sports.
Seemed it deserved a Top Ten, don't you think? Okay, maybe not, but just go with it.
Above photo, Dominika Cubulkova in June of 2009. Very nice form and back swing. You can just tell that towel is going to fly far.
10. Tiger Woods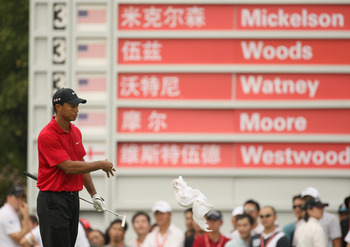 Tiger threw the towel in November of 2009. Did he know what was about to happen to him?
9. Roger Federer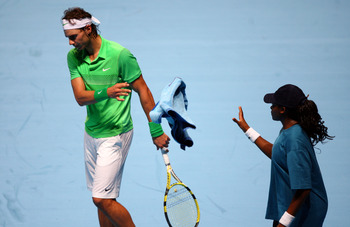 A no-look toss by Federer in November of last year.
November of '09 was a great towel-throwing month, by the way.
8. Some Pool Player Throwing the Towel
OK, I'm starting to reach here, but you try and find 10 photos of tossed towels!
It is a nice shot. Look at the extension and concentration. You just don't see that with every ordinary towel toss.
7. Chad Pennington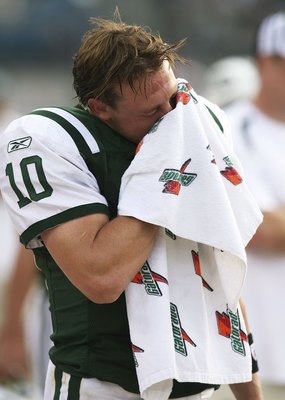 Chad isn't actually throwing. I think he might even be blowing.
Ooohhh. Hate to be the towel boy after this.
6. Vladimir Guerrero
Well, he makes $20 million a year for something.
Is that coach trying to grab his butt? He is—he is trying to grab his butt!
5. Um, I Don't Know Who The Heck This Is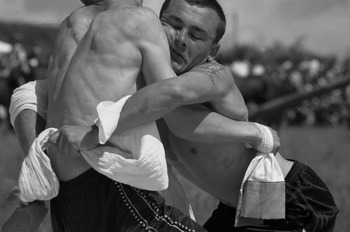 Not only do I not know who this is, but I have no idea what they are doing. My first thought, though, is they should get a room.
I think the guy on the left is winning—don't you? Still, the other guy does seem kind of content. Peaceful, almost.
4. Anna Kournikova (Well, Not Her, Actually, but Her Towel)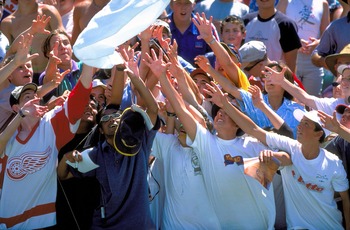 That's Anna Kournikova's towel, if that helps you understand the photo better (guys).
3. Brett Favre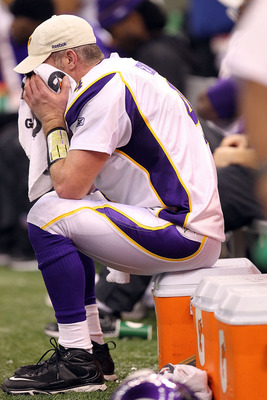 Oh, wait. My bad. This guy will NEVER throw in the towel...
2. John McEnroe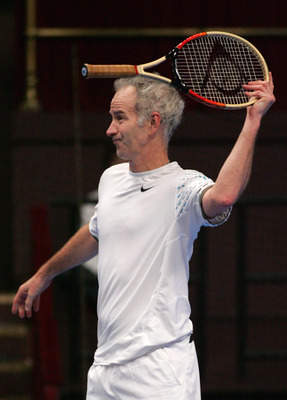 Nobody could throw a towel...wait, this is supposed to be a towel, isn't it?
Well, nobody could throw anything like John McEnroe.
"I told you to be a good racket! What's wrong with you!?"
This is in fun. I love Johnnie Mac.
1. Danny Ainge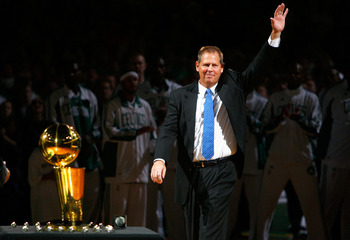 I don't actually have a picture of Ainge throwing the towel the other night behind the basket.
So, if it's not too much trouble, can you just picture him sitting there, his arm up like this, throwing the towel?
Thanks...
Keep Reading

Boston Celtics: Like this team?