Possible Bulls Coaches Part 1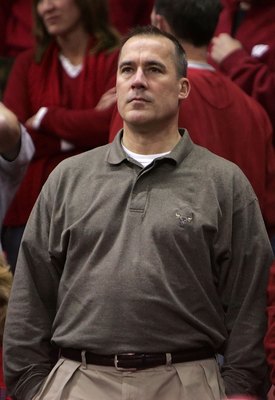 As no big surprise the Bulls have fired coach Vinny Del Negro.
At the press conference to announce the move GM Gar Foreman said that there is no list of possible replacements as of yet. I personally think that is a lie but let's just assume it is true and Gar and Pax need some help putting a list together of who is available.
In Part one I will go over the possible veteran coaches who are or will be free agents once the season ends. They are in no order.
To check out all my thoughts visit www.dachicagofan.com
Phil Jackson
The Zen Master does not have a contract for next season.
The Former Bulls coach and current Lakers coach has won 10 NBA champions and would be a dream come true if he returned home to Chicago.
Phil's future will probably be determined by how far the Lakers go this season and also his health. It has long been rumored that all the travel of the NBA season has been hard on Phil's body but would be pass up coaching a team with Derrick Rose, Joakim Noah and has the cap room to add a player like Lebron James?
Mike Woodson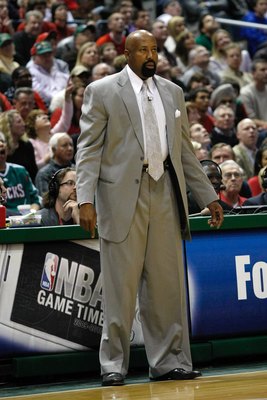 Mike Woodson is the current coach of the Atlanta Hawks and also is a lame duck coach like Phil who does not have a contract for next season.
The assumption is that Woodson might follow Larry Brown to the city of brotherly love if Brown is hired to run that franchise. It is hard to understand why the Hawks would not have signed to Woodson to an extension as he has helped turn a 13 win team into a 50+ win team.
I personally would be a big fan of Woodson coming to Chicago and bringing along Joe Johnson with him.
Doug Collins
Another former head coach of the Bulls who also was considered for the job when Vinny was hired.
Collins, current TNT analysis, reportedly has already interviewed for the 76ers job.
I have a hard time believing that chairman Jerry Reinsdorf will hire his good buddy Doug Collins. The reason behind Collins not getting the job 2 years ago was because Jerry wouldn't want to fire him again.
Not sure if Doug is really the right guy. Hasn't he always been viewed as an A-B guy and not a guy who will lead you to the promised land.
Maurice Cheeks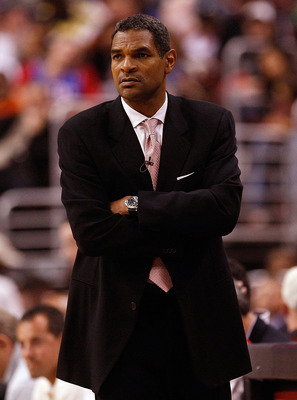 Let's make it an all Chicago team. We already have Derrick Rose. Might sign Dwayne Wade why not and get a local coach to lead them.
Maurice Cheeks who coached the Trailblazers and most recently the 76ers which he spent most of his playing career with.
He was also an assistant under Larry Brown during his time with the 76ers so he has experience dealing with superstar point guard in the form on Allen Iverson.
Mo is a nice guy but hasn't had a lot of success as a head coach. He has made the playoffs three times and lost in the first round every time. He missed the playoffs also three times and was fired midseason twice.
Isn't he best known for helping that little girl sing the national anthem during his time in Portland?
Byron Scott
Byron Scott, former Nets and Hornets coach, threw his hat into the ring a few weeks ago which is usually a big no-no.
Scott has been viewed as a possible replacement for Phil Jackson when he decides to leave the Lakers. Scott had played 11 seasons for the Lakers during his playing days.
Scott knows a lot about star point guards after coaching both Jason Kidd and Chris Paul as well as playing alongside Magic Johnson for all those years.
He won the NBA coach of the year in 2008 and has fired by the Hornets in November.
I would not be a fan of Scott being hired who in some circles viewed as a lazy coach and might bolt for LA once the job opens.
Lawrence Frank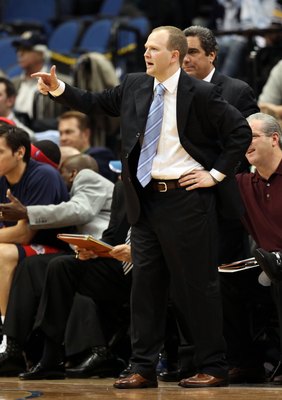 The former Nets coach who was fired this past season after starting the season 0-16 could be a good fit.
He has coached Jason Kidd and Devin Harris was an all-star last year and he reminds me a little of former Bulls coach Scott Skiles.
Frank was the blame man in New Jersey as management decided to clear cap space as ownership prepared to sell the team. He had to deal with them trading away Jason Kidd, Vince Carter and Richard Jefferson.
Avery Johnson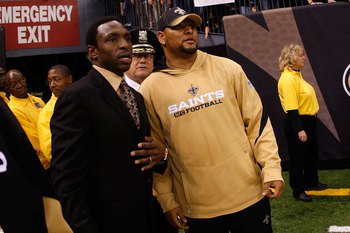 Former Mavs coach Avery Johnson was also looked at last time around.
Avery was the head man for 4 seasons in Dallas and made the playoffs all four years including making it the NBA finals where they lost to the Miami Heat.
He was fired after losing in the first round of the playoffs in back to back years. First losing to the 8 seed Golden State Warriors and then to the Byron Scott coached Hornets. Interestingly Johnson replaced Wariors coach Don Nelson as the coach of the Mavs.
I'm not a fan of Avery mostly because I just find him annoying and again what is different now and 2 years ago.
Jeff Van Gundy
Former Knicks and Rockets head coach and current ESPN analyst has expressed a desire to return to the bench but he might be having to much fun working for ESPN.
Wasn't the commercial with him dressed as the Phoenix Suns' mascot awesome?
My concern with Jeff is he may try to slow down the offense much like he did in Houston. Jeff would be better suited coaching team with a strong down low post player like his brother has in Orlando.
Run Down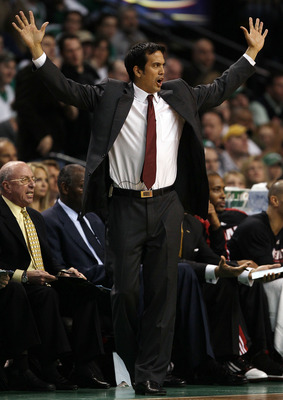 All of these have been fired in the past for one reason or another except Jackson who just retires and then a few years later comes back and Woodson who is still on his first head coaching job.
If the Bulls are looking for a veteran coach these guys should be the names you find on the list. Are any of them the right fit? Who knows we will just have to wait and find out.
A dark house could be current Miami Heat coach Erik Spoelstra with the rumors of Pat Riley returning to the bench. Erik is a local guy being born in Evanston and other Riley assistants have done very well in this league. Just look at the Van Gundy brothers.
Also Doc Rivers has mentioned leaving Boston would he like to return home to coach his hometown team
Keep Reading

Chicago Bulls: Like this team?