Fantasy Baseball's Top 10 Underachieving Pitchers of 2010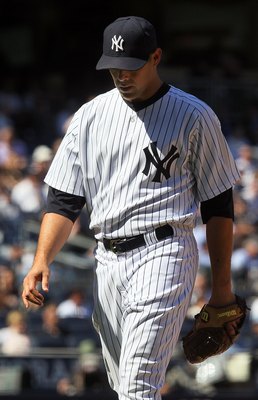 Is there anything more annoying than watching a pitcher on your fantasy team who seems unable to get outs?
Getting an out suddenly becomes the easiest thing in the world, and you almost want to go to the mound and steal the ball from him.
These are those pitchers.
The ones who when holding a 5-0 lead decide to give up four runs and eke out a win.
The ones who can't get through five innings after their teams score 11 runs.
The ones about whom you continually say, "Well, hopefully I'll at least get a win."
Your fantasy pitchers shouldn't solely get you wins. A good fantasy pitching staff will get you Ks, ERA, and WHIP.
If wins were the only thing that matters, people would draft the entire Yankees and Phillies pitching staffs.
Let's take a look at the top 10 pitching busts so far.
Something to keep in mind is that it is extremely early in the season, and one bad bounce could cause an ERA to skyrocket.
All of these pitchers have the ability to turn things around with one start.
10. Zack Greinke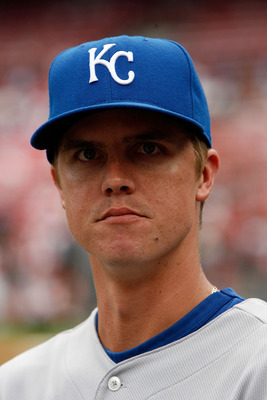 I know what you're thinking.
Greinke is not on the list for anything except the fact he is getting completely hosed by being on a bad team—a prime reason why wins for a pitcher is a completely erroneous stat and should not be part of fantasy baseball.
Greinke has a 2.27 ERA and a 0.98 WHIP to go along with 33 strikeouts in 39.2 innings, which actually seems like a low number of strikeouts for him.
Greinke has not won a game yet. He is 0-3, and that is simply because he is on the Kansas City Royals.
In Greinke's last outing, he had a complete game four-hitter, striking out six, and got the loss.
Probably should get used to that, Greinke owners.
Although an overrated stat, for a guy who was a top-five pitcher drafted this year, you'd like to get some wins.
9. Max Scherzer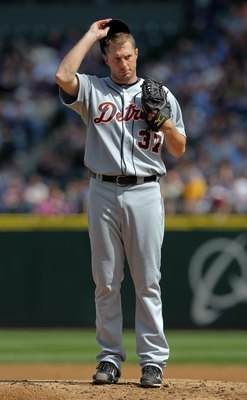 The hope was Scherzer would finally get below that 4.00 ERA, and having averaged more than a strikeout per inning, he'd get Ks as well.
The Diamondbacks and the American League had other plans. The D-Backs believed Scherzer's shoulder wouldn't hold up.
So far, they've been correct, as he sits with a 6.47 ERA and a 1.56 WHIP and just 21 Ks in 32 innings.
8. Jair Jurrjens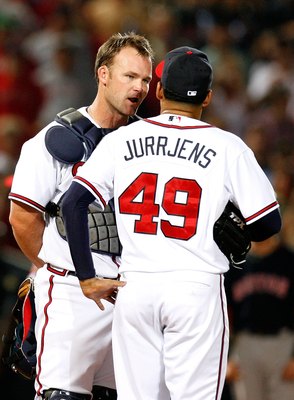 Nothing like a pitcher getting hurt after one inning, but before leaving, nicely giving up a three-run homer just to blow up your team ERA.
After two years of Jair Jurrjens being a fantastic sleeper, the world now knows about him, and he was easily a top-30 fantasy pitcher going into this draft.
At 0-3 with a 6.38 ERA and 1.38 WHIP and just 15 strikeouts in 34 innings, Jurrjens has really only had one awful start, but like with most pitchers early in the season, one inning hurt him and his ERA.
Jurrjens is supposed to make his next start, so keep an eye on him.
7. Chad Billingsley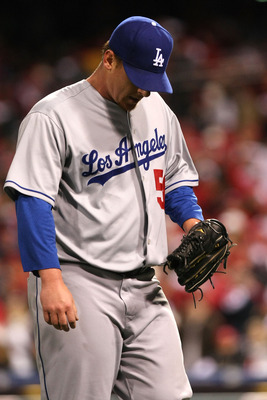 People were looking for a repeat of Billingsley two seasons ago but are instead getting the sequel to 2009, which is worse than Godfather III.
Billingsley has a 2-1 record with a 4.85 ERA, 1.62 WHIP, and has only struck out 23 batters in 26 innings.
As a top-30 pitcher, Billingsley simply isn't cutting it.
He has pitched well in his last two outings, going 12 innings with three earned runs and nine strikeouts.
6. Scott Baker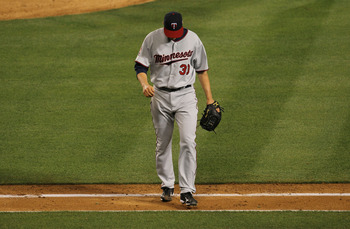 Thought to be the ace of the Minnesota Twins, Baker is certainly showing he isn't even a two or three on fantasy pitching staffs.
He sits at a 5.35 ERA and a 1.50 WHIP, but his 2.6:1 strikeout to walk ratio says things will eventually turn around for him.
He has a good team behind him, which is why he has three wins, so he will at the very least get some victories.
5. Jake Peavy
Peavy seemed to be a safe pick.
Fantasy owners weren't drafting him as an ace, and showing he may be able to pitch in the American League in three starts last season, Peavy could have been a great sleeper pick.
Unfortunately, now it seems like he's just sleeping.
With a 6.31 ERA and a 1.60 WHIP, the American League and U.S. Cellular Field have not treated Peavy nicely.
The scary thing is Peavy has pitched his worst games on the road, which could mean awful things for the home run ballpark in Chicago.
The good news is Peavy is coming off a seven-inning, nine-strikeout night with no earned runs.
The bad news is it was against the Royals.
4. Cole Hamels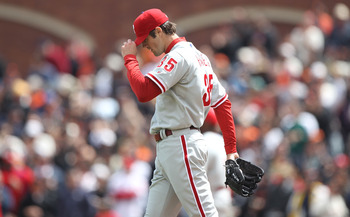 People tried again with Hamels after failing last season, and he looks even worse.
With a 5.28 ERA and a 1.47 WHIP to go along with a 2-2 record (how does he have two more wins than Greinke?), Hamels has put 45 people on base via walk and hit in 30.2 innings pitched.
Not too good from a top-20-drafted fantasy pitcher.
3. Josh Beckett
Beckett underachieved last season and seems to be continuing that underachievement this season.
Beckett sits on a 6.31 ERA and a 1.57 WHIP with just one win and 26 strikeouts.
People were hoping for better things after last season, and it looked as though Beckett would be a steal in the draft, but he hasn't had an ERA well below 4.00 since 2007.
He simply is not an ace for fantasy anymore.
The good news is he is coming off a start in which he went seven innings, struck out six, and gave up two earned runs.
It's a step forward.
2. Jon Lester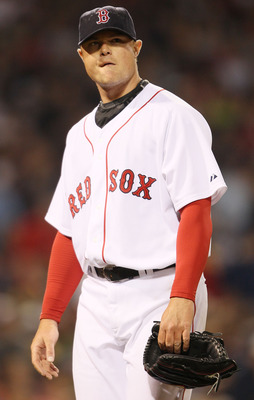 Lester had a breakout season last year with over 200 strikeouts, a 3.23 ERA, and a 1.22 WHIP.
This led Lester to easily being a top-10 pitcher in fantasy baseball.
So far, however, he has struggled.
Lester currently sports a 4.71 ERA and a 1.43 WHIP with 32 strikeouts in 28.2 innings and a 1-2 record.
The good news is in Lester's last two outings he has gone 12.2 innings scoreless with 18 strikeouts, allowing just five hits.
He may be back after a rough first three starts.
1. Javier Vazquez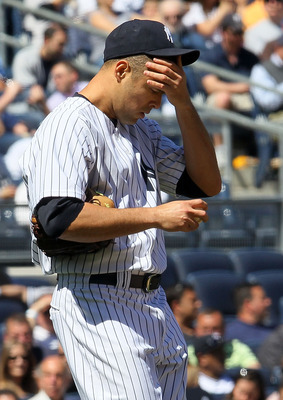 Vazquez owners are kicking themselves for having overlooked the fact Vazquez was moving back to the American League, where he had been mediocre for years.
This year, however, he has been far worse than mediocre.
As a top-15 pitcher in fantasy, Vazquez is currently sporting a 9.78 ERA with a 2.04 WHIP, 1-3 record (how does he have a win, but not Greinke?), and just 20 strikeouts in in five starts.
Not good for someone who nearly won the National League Cy Young last season.
Dishonorable Mentions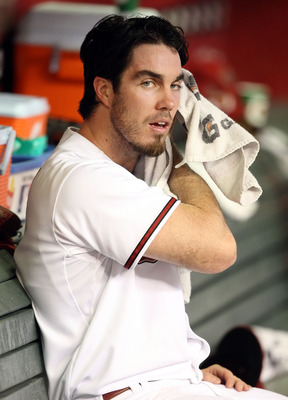 The numbers on these pitchers are not as bad as they seem.
Yes, these pitchers were drafted high, but I kept them off the list because literally one bad outing really blew up their numbers.
Ricky Nolasco: 2-1, 4.01 ERA, 1.19 WHIP, 29 Ks, 33.2 IP
That 1.19 WHIP says he will be okay.
Dan Haren: 3-1, 4.50 ERA, 1.30 WHIP, 41 Ks, 40 IP
Only 10 walks in six starts.
Justin Verlander: 2-2, 4.50 ERA, 1.19 WHIP, 33 Ks, 36 IP
That 1.19 WHIP says he should be okay.
Try your best not to freak out with pitching early in the season. The hardest part about fantasy baseball is biting the bullet through the first month and not making any rash decisions.
Godspeed, my fellow fantasy baseball nerdlings.
Keep Reading