MLB Featured Columnists' Poll: An Early National League All-Star Vote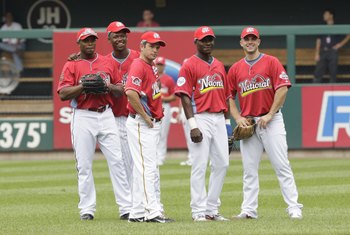 Welcome to the second half of this week's Featured Columnist Poll, an early All-Star vote.
As stated in yesterday's AL results slideshow, for this survey, I asked my peers to select only the players who have earned spots based on their performances so far this season—not to predict who will make the team or choose players who they think will have earned spots by July.
For each position I have included the full vote totals, and asked a different respondent to write a synopsis for each winner.
Thank you to everyone who voted and submitted commentary!
Note: So as not to clog people's inboxes, I sent this survey only to the Featured Columnists who participated in one of the two previous polls. If you are a new FC or you have changed your mind about wanting to participate, send me a message and I'll be sure to keep you in the loop for next time!
First Base: Albert Pujols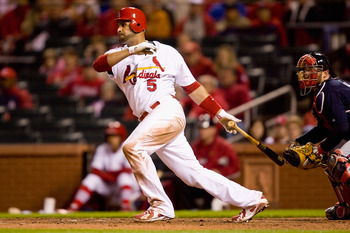 The voting:
1. Albert Pujols, STL—13
2. Adrian Gonzalez, SD—3
3. Prince Fielder, MIL—1
The consensus in St. Louis and amongst Cardinal fans is that Albert Pujols isn't having a great year, hitting .340 with seven HR and 24 RBI's with a .431 OBP.
Pretty awful start, huh?
His VORP is again leading the NL, but you can't measure will to win with statistical formulas and Albert Pujols demands more of his teams than any other player in baseball. (Aaron Hooks)
Noteworthy numbers: .340/.431/.649, 7 HR, 24 RBI
My vote: Pujols
Second Base: Chase Utley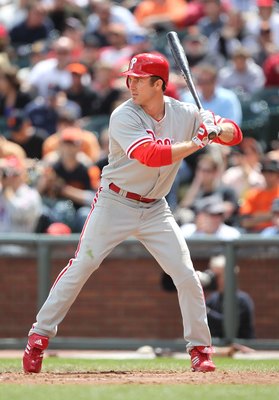 The voting:
1. Chase Utley, PHI—8
2. Kelly Johnson, ARI—5
T3. Brandon Phillips, CIN—1
T3. Martin Prado, ATL—1
T3. Dan Uggla, FLA—1
T3. Rickie Weeks, MIL—1
Utley is head and shoulders above what is quickly becoming a very solid young crop of second basemen in baseball.
He can be counted on, year in and year out, to provide the Phillies with incredible offense, amazing defense, and a steady presence on the field and in the clubhouse. (Jeremiah Graves)
Noteworthy numbers: .300/.438/.611, 7 HR, 17 RBI
My vote: Utley
Shortstop: Hanley Ramirez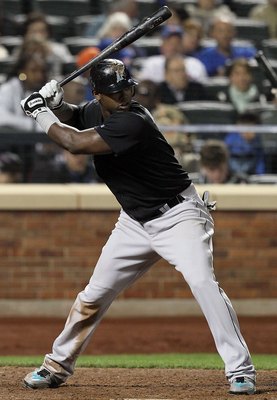 The voting:
1. Hanley Ramirez, FLA—7
2. Troy Tulowitski, COL—4
T3. Rafael Furcal, LAD—3
T3. Ryan Theriot, CHC—3
Based purely on stats, you could make the case for either Troy Tulowitzki or Hanley Ramirez as the NL's top shortstop. While I love what Tulo can bring to the table (.310/.358/.440, 1 HR, 13 RBIs), you just can't go wrong with a guy like Ramirez. His numbers are good, but we all know he's capable of doing even better. (Joseph Lopez)
Noteworthy numbers: .316/.409/.526, 5 HR, 14 RBI
My vote: Furcal
Third Base: Pablo Sandoval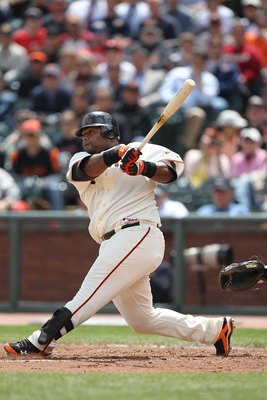 The voting:
1. Pablo Sandoval, SF—8
T2. Jorge Cantu, FLA—2
T2. Casey McGehee, MIL—2
T4. Chase Headley, SD—1
T4. Mark Reynolds, ARI—1
T4. Ian Stewart, COL—1
T4. David Wright, NYM—1
T4. Ryan Zimmerman, WAS—1
His numbers might not look terribly impressive next to the other players in this slideshow, but Panda is one of the most intimidating hitters in the game.
How do I know?
Last year, in his first full season, just 40.5 percent of pitches he saw were in the strike zone—by far the lowest proportion in baseball. This season, that number has dropped even further, to 37.1 percent. That, my friends, is fear. (Lewie Pollis)
Noteworthy numbers: .337/.400/.526, 3 HR, 12 RBI
My vote: Sandoval
Catcher: Brian McCann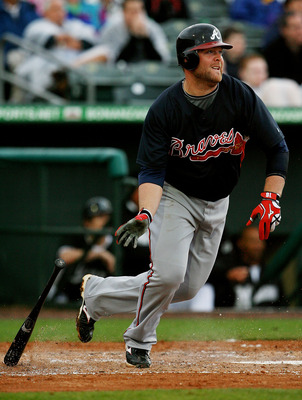 The voting:
1. Brian McCann—5
T2. Miguel Olivo, COL—4
T2. Ivan Rodriguez, WAS—4
4. Geovany Soto, CHC—2
T5. Russell Martin, LAD—1
T5. Yadier Molina, STL—1
Despite a recent slump, McCann has established that he is the premier offensive catcher in the National League. When the poll was taken, McCann had a .271/.446/.479 line. With the Braves starting to win again, McCann's numbers should climb back to their normal levels. (Brett Kettyle)
Noteworthy numbers: .242/.395/.394, 2 HR, 8 RBI
My vote: McCann (I'd pick Soto if I voted again today)
Outfield: Ryan Braun, Matt Kemp, Jason Heyward/Colby Rasmus
The voting:
1. Ryan Braun, MIL—16
2. Matt Kemp, LAD—11
T3. Jason Heyward, ATL—4
T3. Colby Rasmus, STL—4
T5. Andre Ethier, LAD—3
T5. Matt Holliday, STL—3
T5. Josh Willingham, WAS—3
T8. Marlon Byrd, CHC—2
T8. Carlos Gonzalez, COL—2
T8. Andrew McCutchen, PIT—2
11. Brad Hawpe, COL—1
I don't make my All-Star selections based on a player's numbers—the reward for that is a big contract from one's team. I award my All-Star votes to players who work hard, play the game the right way, and put on a good show. Ryan Braun easily meets all of my aforementioned criteria and hey, his numbers aren't too shabby either. (Samantha Bunten)
Noteworthy numbers: .354/.440/.576, 5 HR, 20 RBI
As much as it pains me to say this as a Giants fan, Kemp is simply an overall package—great offensive ability, great defensive potential, good speed on the basepaths. I think April technically was a down month for him as he hasn't been all that great, and yet despite it being a "down" month, he has posted a .362 wOBA. Who else is better in CF? (Kevin O'Brien)
Noteworthy numbers: .288/.350/.548, 7 HR, 20 RBI
Heyward goes into a slump and the Braves lose nine in a row. He starts hitting again and the Braves magically win three in a row. He is a stud in the making. (Eric Ball)
Noteworthy numbers: .272/.388/.580, 7 HR, 23 RBI
Rasmus has just flat out gotten the job done. He's put up great numbers, supported by a 18.7 percent walk rate and a .342 ISO for all you statheads out there. And he's done it all while hitting behind Pujols and Holliday. After adding in a few stolen bases and some pretty decent defense in center, what more could you ask for? (Matt Poloni)
Noteworthy numbers: .288/.422/.630, 6 HR, 12 RBI
My votes: Heyward, Rasmus, Willingham
More FC Polls...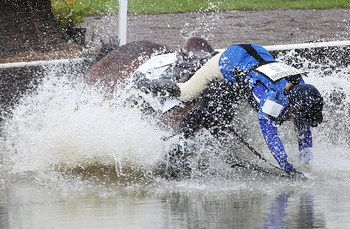 Keep Reading